Valentine's Day is NOT a huge thing in our house. Actually, it's not really a thing at all. I don't think my husband and I have ever really marked the day in a romantic way, with the exception of me telling him I choo-choo-choose him and will he BEE my Valentine, complete with buzzing noises.
Don't you wish you were married to me? I'm a delight.
Actually our most memorable Valentine's Day – probably our ONLY memorable Valentine's Day – was in 2001, when we travelled through Egypt and, on February 14, found ourselves in the incredible Luxor, riding on donkeys and visiting the Valley of the Queens.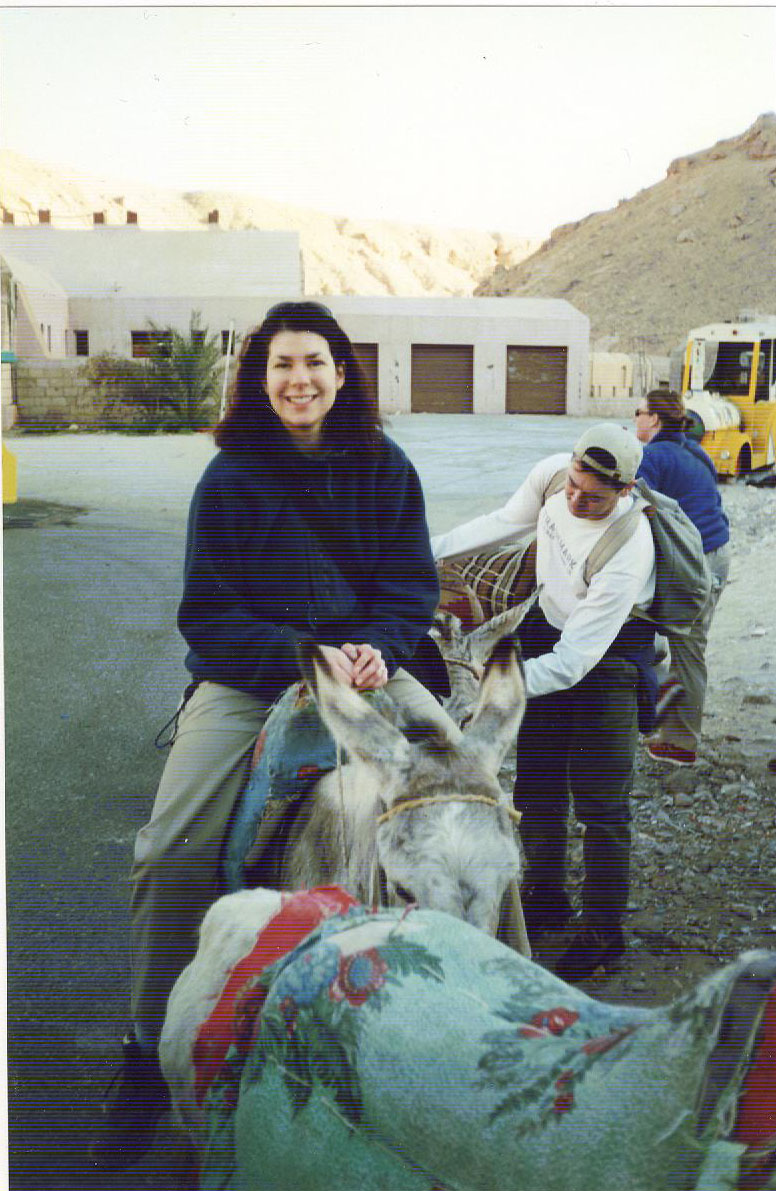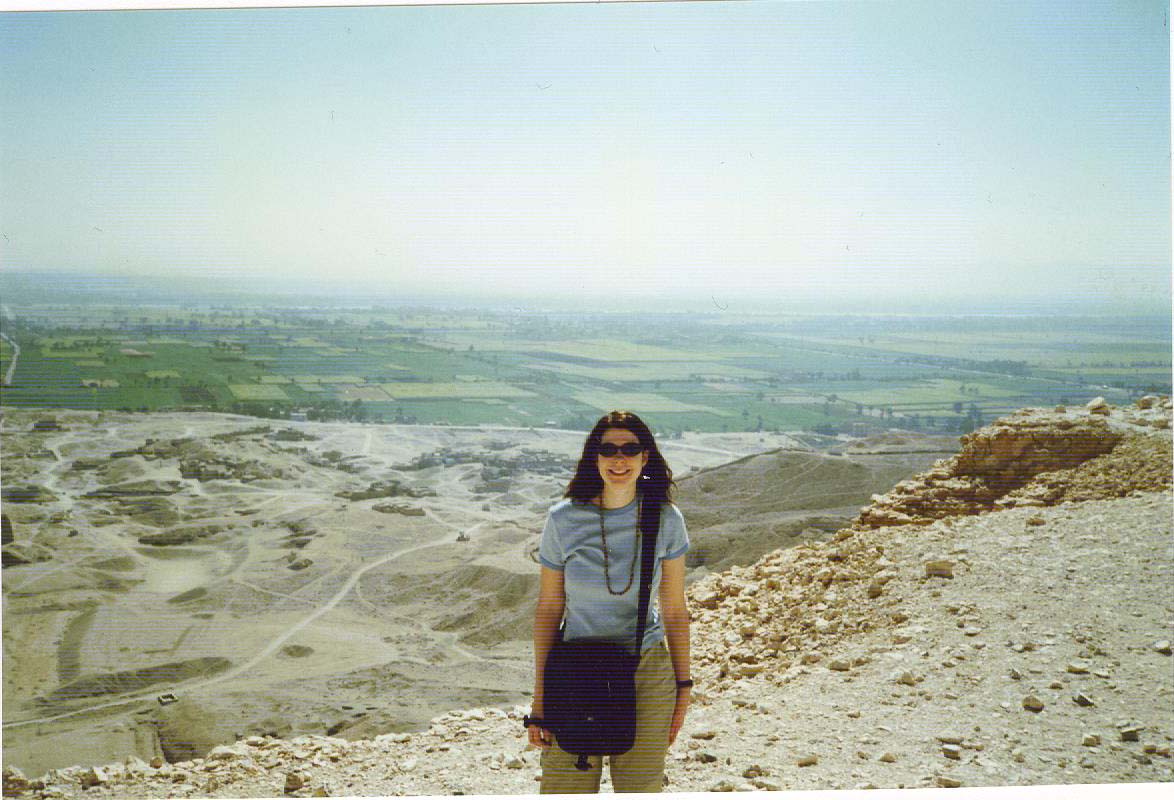 While Valentine's itself is no big deal, I LOVE hearts. I heart hearts. If you were to look at my "most used" emoticons on my phone, the red heart is always number one. The single greatest thing, to me, about Valentine's Day is all the hearts everywhere. Ooooh!
Nicole's Favourite Things: The Hearts and Chocolate Edition
Heart Sweater
My husband gave this to me…when? I don't know. A couple of years ago? It's my very favourite sweater and I try to "save" it for special occasions. What could be more special than wearing a heart sweater on Valentine's Day?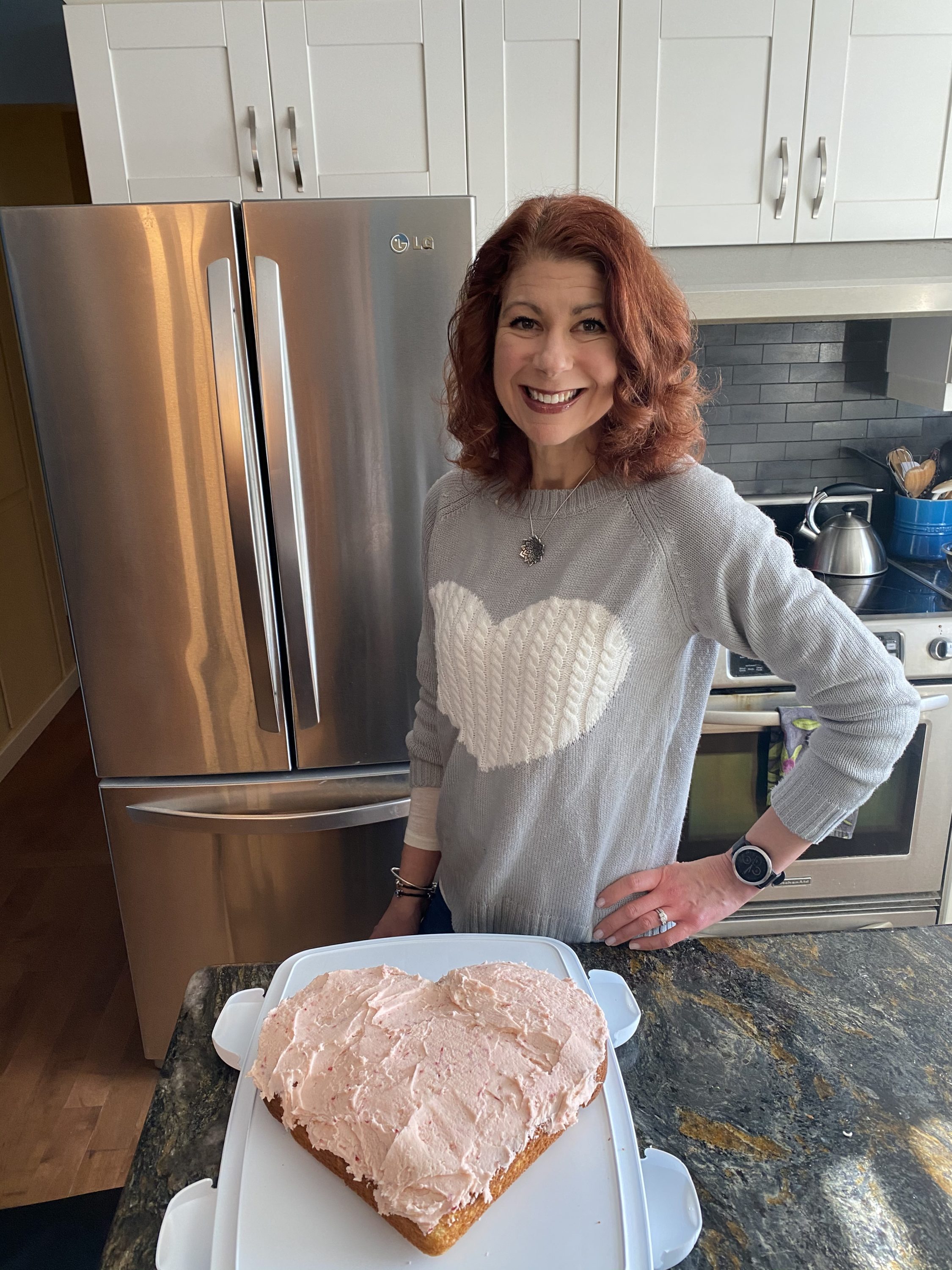 Bonus: it's snuggly and warm, and therefore perfect for a brutal winter day.
Heart Cake
I make this cake annually; it's so easy. I have written out the steps before, which I learned from my sweet friend Maija (HI MAIJA). This year's cake was vanilla with strawberry frosting; the strawberry frosting is essentially a buttercream but with mashed strawberry, and no liquid added; I learned that from my friend Steph (HI STEPH).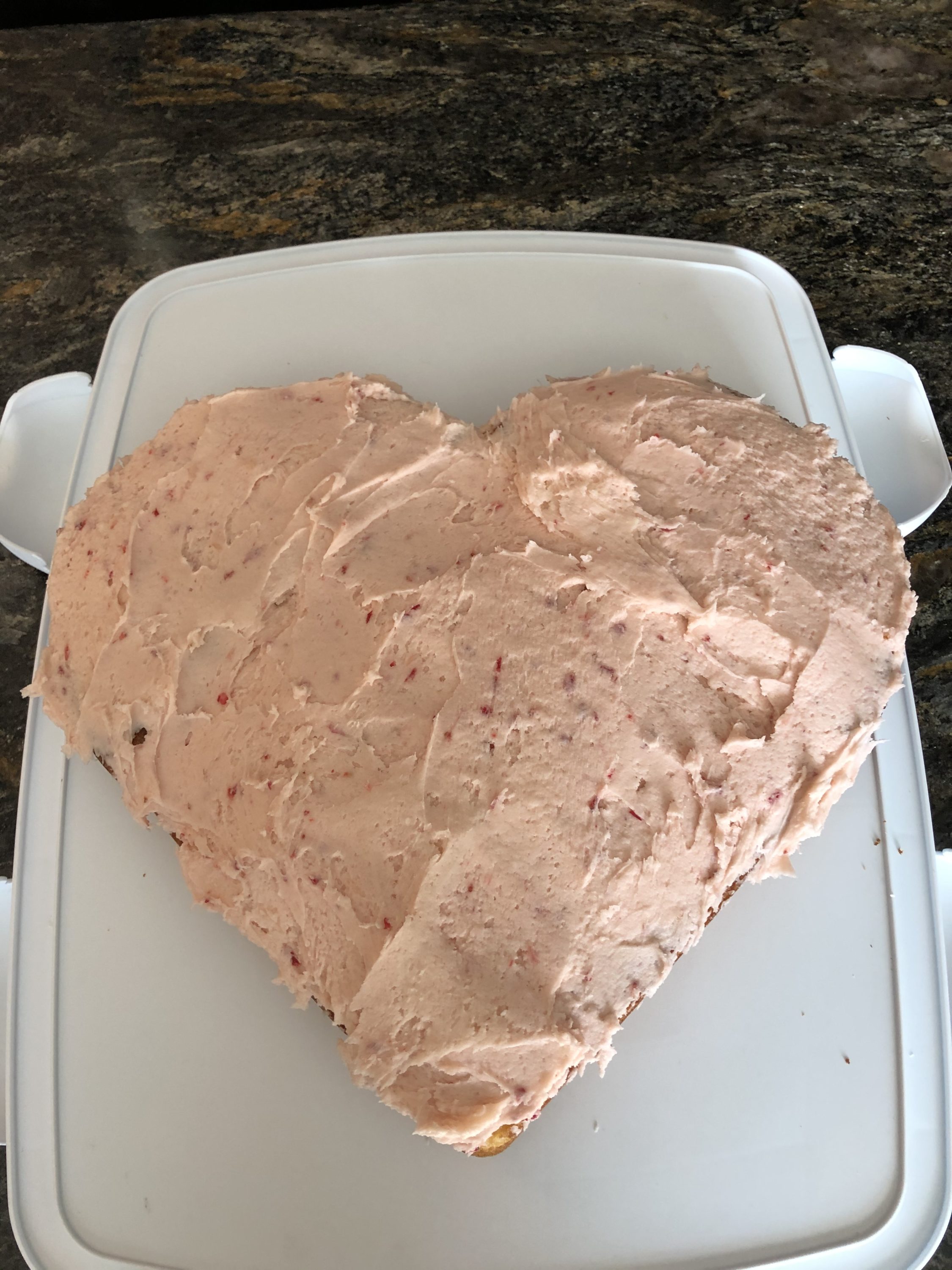 Heart Cookies
If there is a special occasion of any sort in the Boyhouse, it is marked with cookies. I have written out my mom's recipe for sugar cookies many times – you can see it here – and it is completely foolproof. In fact, these cookies were made with leftover dough from Christmas (frozen, obviously).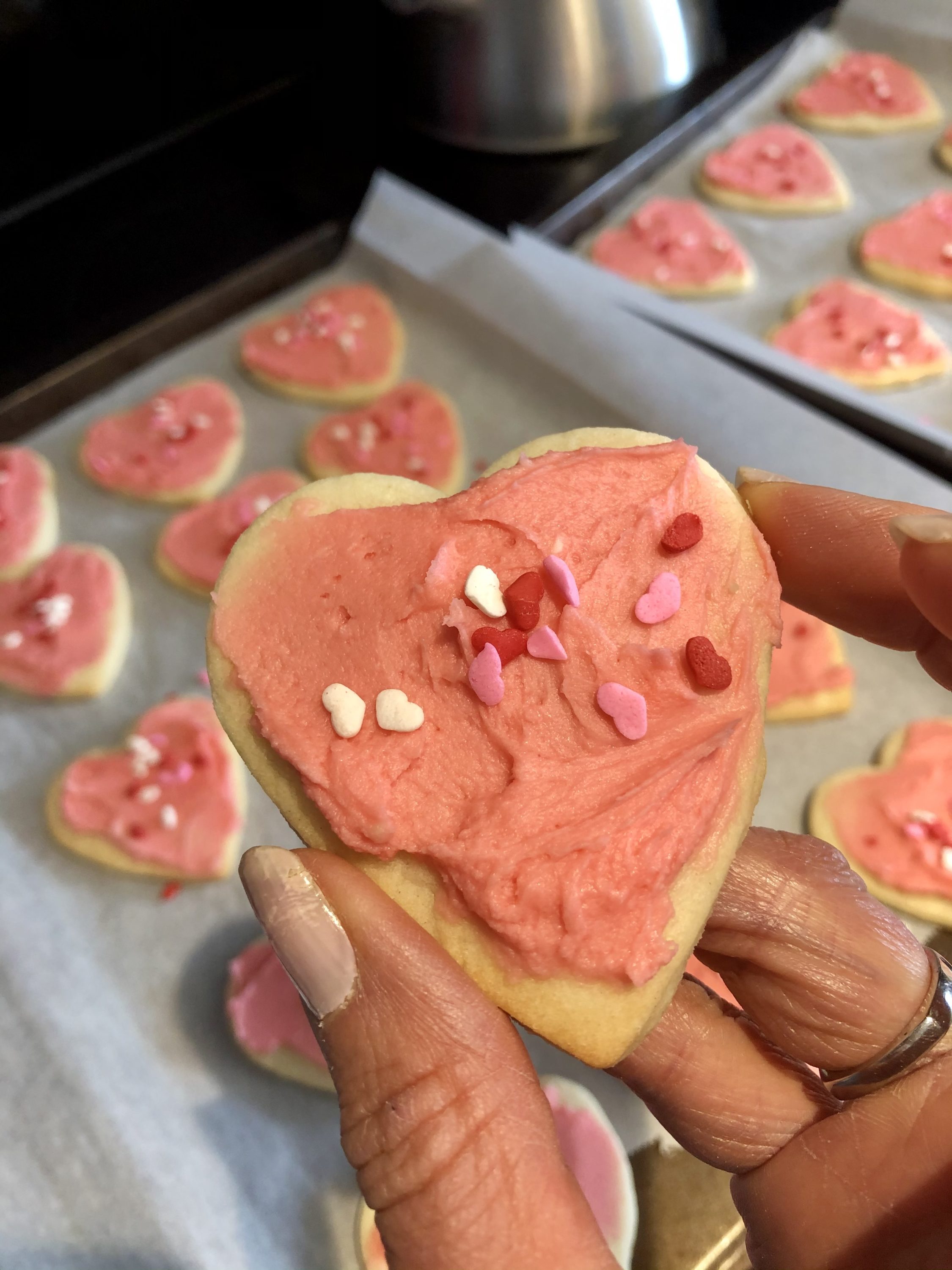 Please excuse my cracked Reynaud's hands; this is the result of much hand-washing and minus 30 temperatures with no humidity. No amount of lotion is going to help, believe me.
Heart Necklace
Some of you may recognize this necklace from a previous post. My husband gave it to me many years ago, and for a while it sat in my jewelry box, unworn and tarnished, until I discovered the magic silver-polishing effect of boiling water, aluminum foil, and baking soda. The magic silver cleaning method IS magic!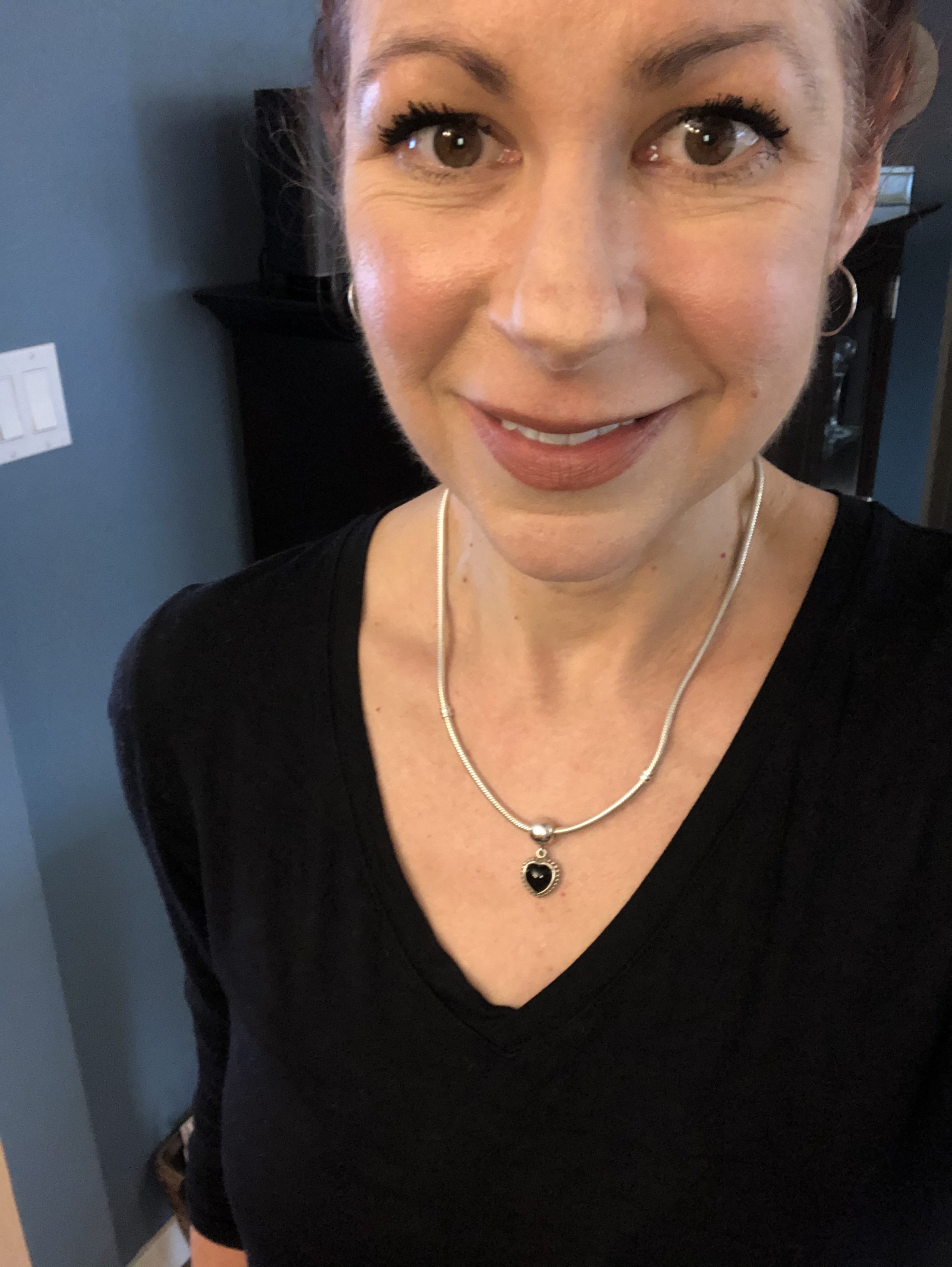 Heart Mask
Listen, I COULD get away with a couple of utilitarian masks, but why would I when there are so many cute ones to be had? I've always been a fan of accessorizing. My mom gave me this for Christmas, and not only is it adorned with hearts, they are BLINGY hearts! Does anyone say "bling" anymore? No? Sparkly, then. Get your sparkle on!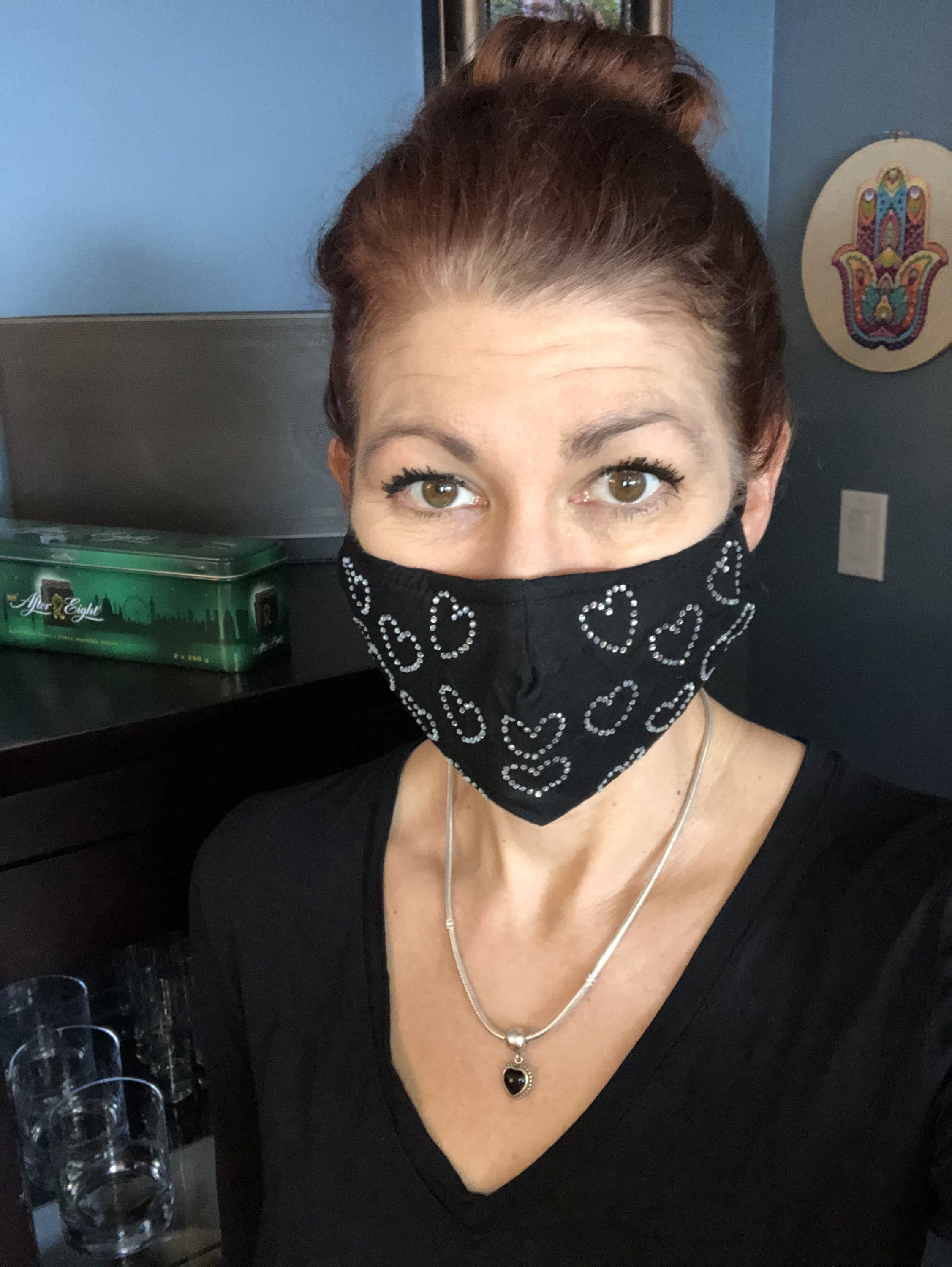 Heart Bookmarks
I feel the way about bookmarks that I do about masks: sure, I could use an old receipt or grocery list, but why? There is a young local artist who I like very much, have known since she was a toddler, and am watching grow into a talented and lovely young woman, and she makes the most adorable, whimsical bookmarks. She just finished a heart collection and of course I needed some.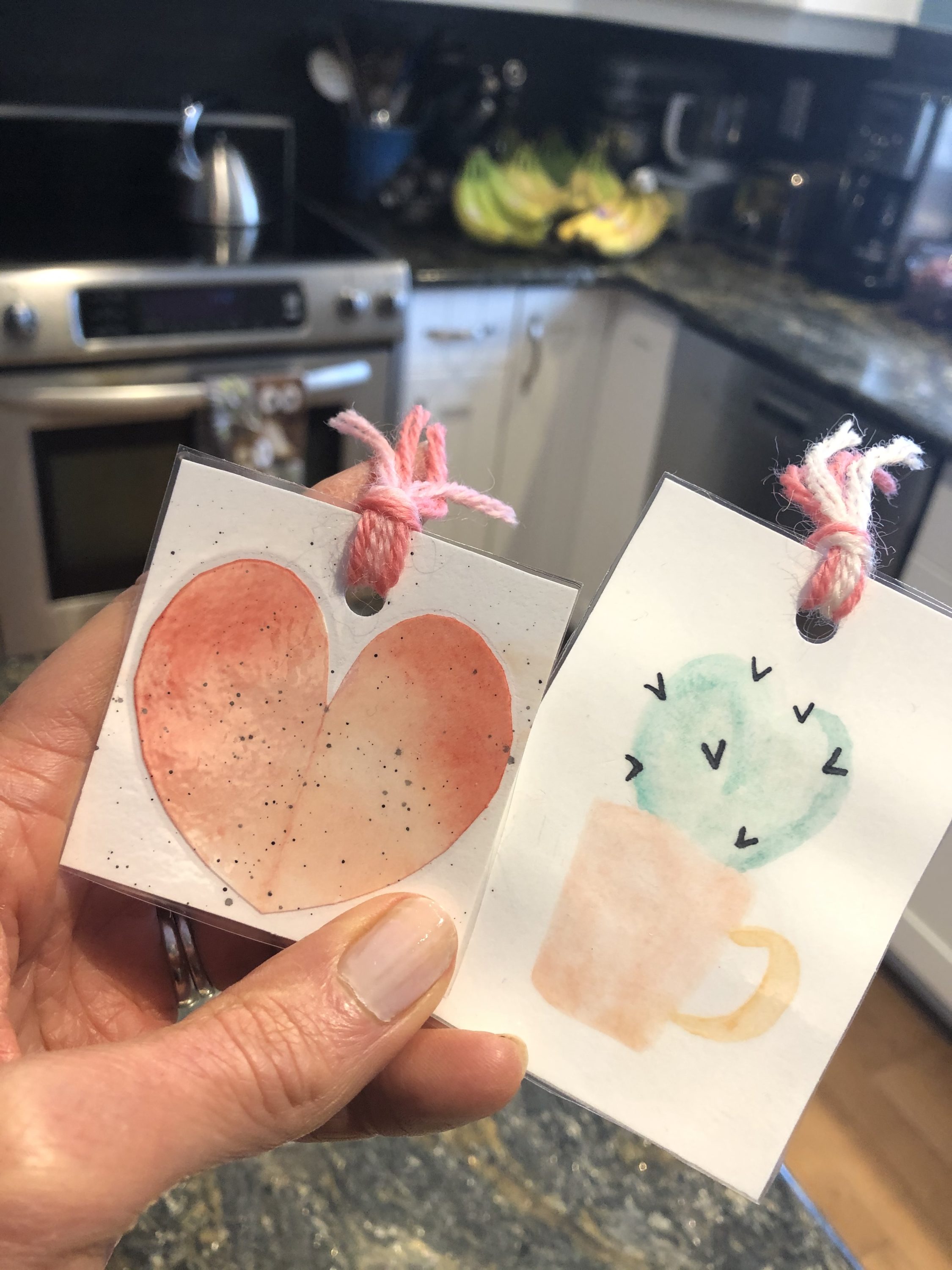 I read a lot and each time I start a book I take a little time to choose a bookmark. It feels not unlike choosing an outfit and accessories, and it makes me happy every time.
Special Edition Lindt Truffles
OMG. You guys. After reading Swistle's posts last year (HI SWISTLE), I really wanted to mark Galentine's Day, which, for those of you not in the know, is February 13. I decided to deliver some little goody bags to my girlfriends in the 'hood, and when I was at Superstore I noticed these: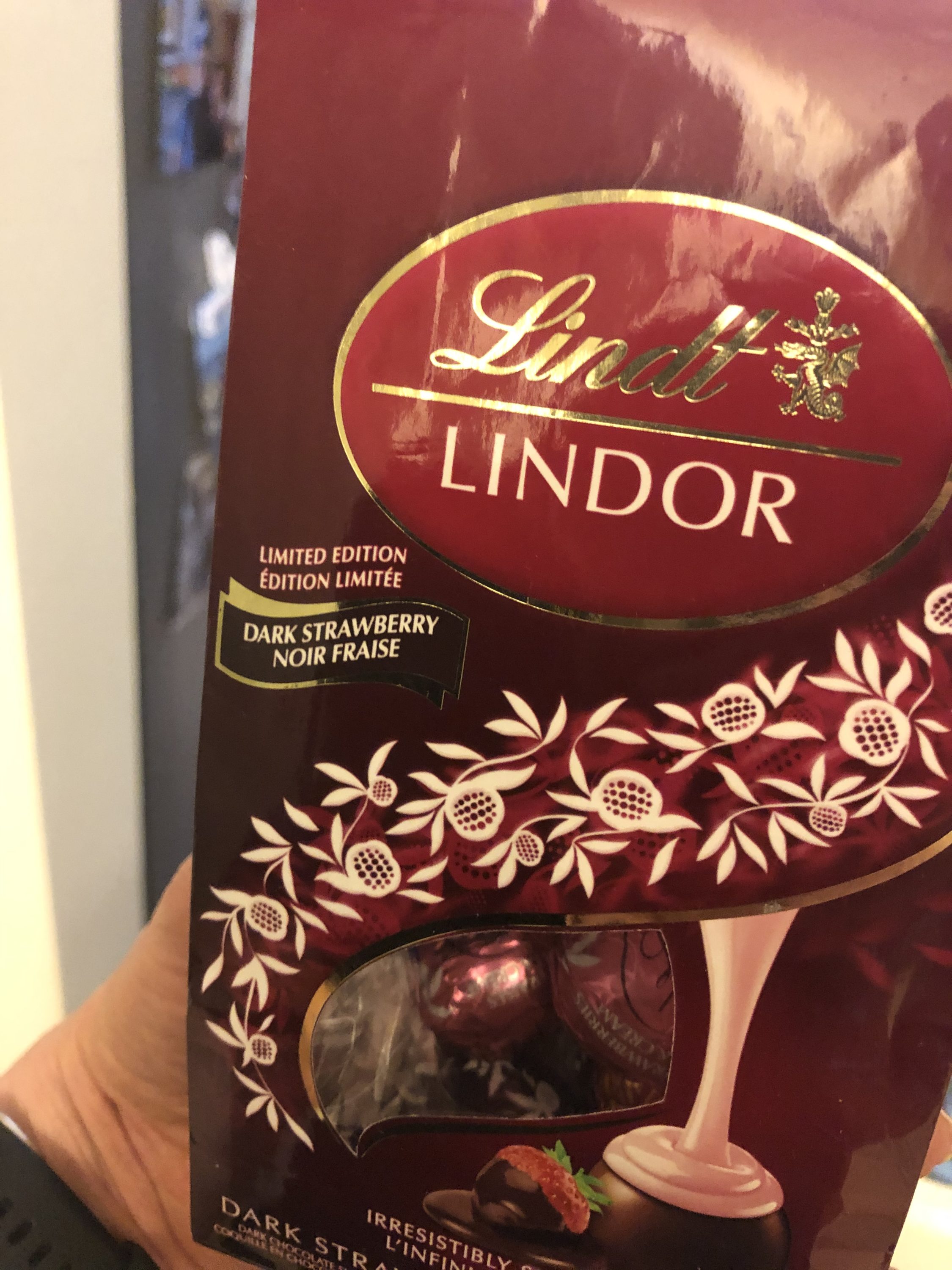 Remember when you were a kid at Christmastime, and someone was always gifting someone with Pot of Gold chocolates? The best thing about those chocolates was the guide to what was inside each chocolate. I didn't – and still don't – like the ones with caramel, nougat, or nuts, but I LOVED the fruit-flavoured ones: orange, strawberry, and even maraschino cherry.
So I have always liked the Lindt truffles that are "strawberries and cream" but when I saw DARK chocolate with strawberry? Well, sold. I packaged some up for the girls, and, of course, left a couple for myself. I am happy to report that they are even better than you might imagine.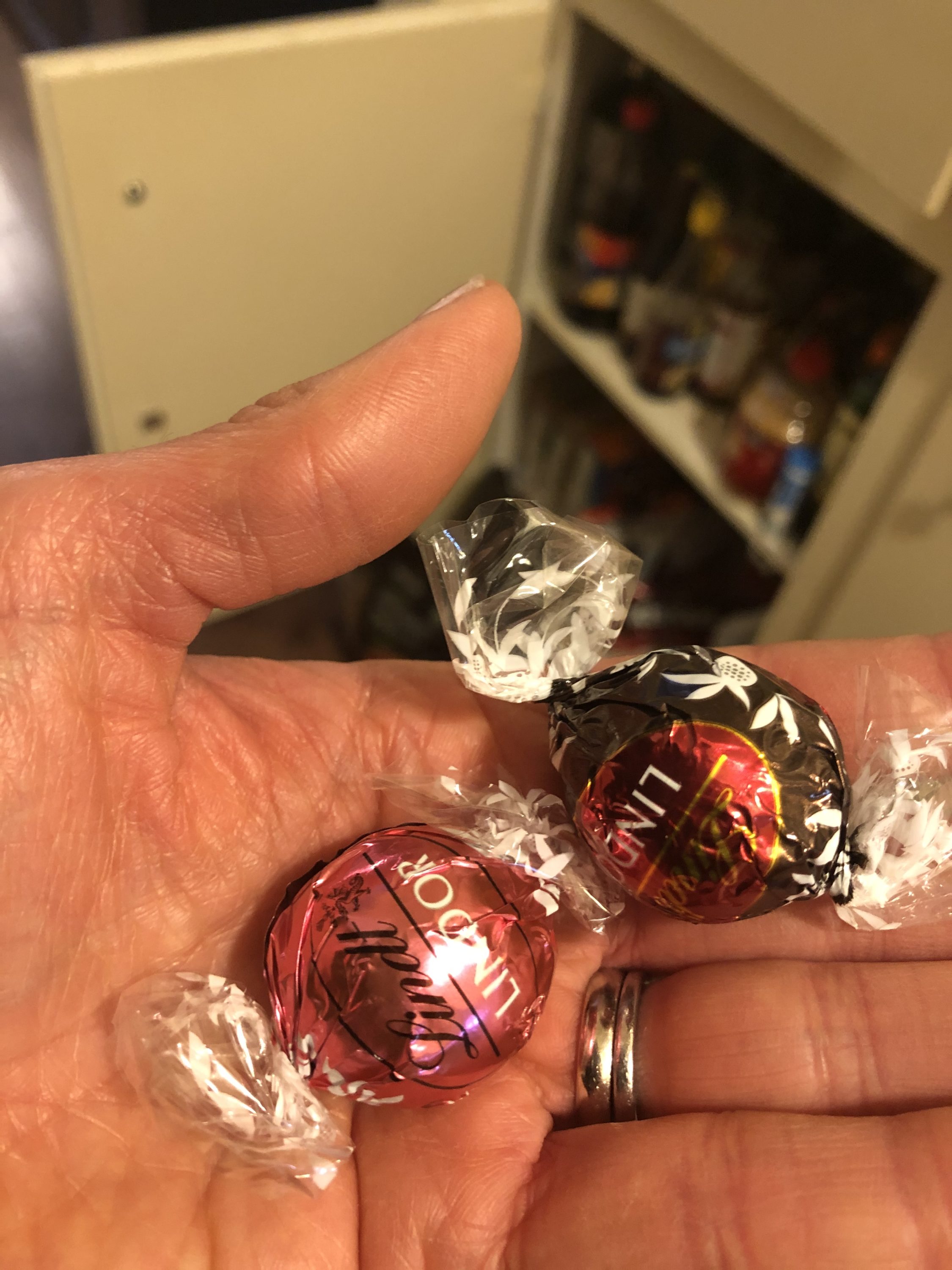 I have them hidden in the back of that cupboard, because they are mine, mine, mine! I thought I'd stock up when I was at Superstore this week, and while they had ridiculously cut-price heart chocolates, the strawberry Lindts were ALL SOLD OUT. If I had known how glorious they were, I would have filled my cart.
Truffle Kisses
Speaking of truffles, these Hershey Kiss Truffles are pretty divine! Hershey's Kisses are so fun because they feel like an EVENT, so much fiddling with the foil wrapping for one little chocolate.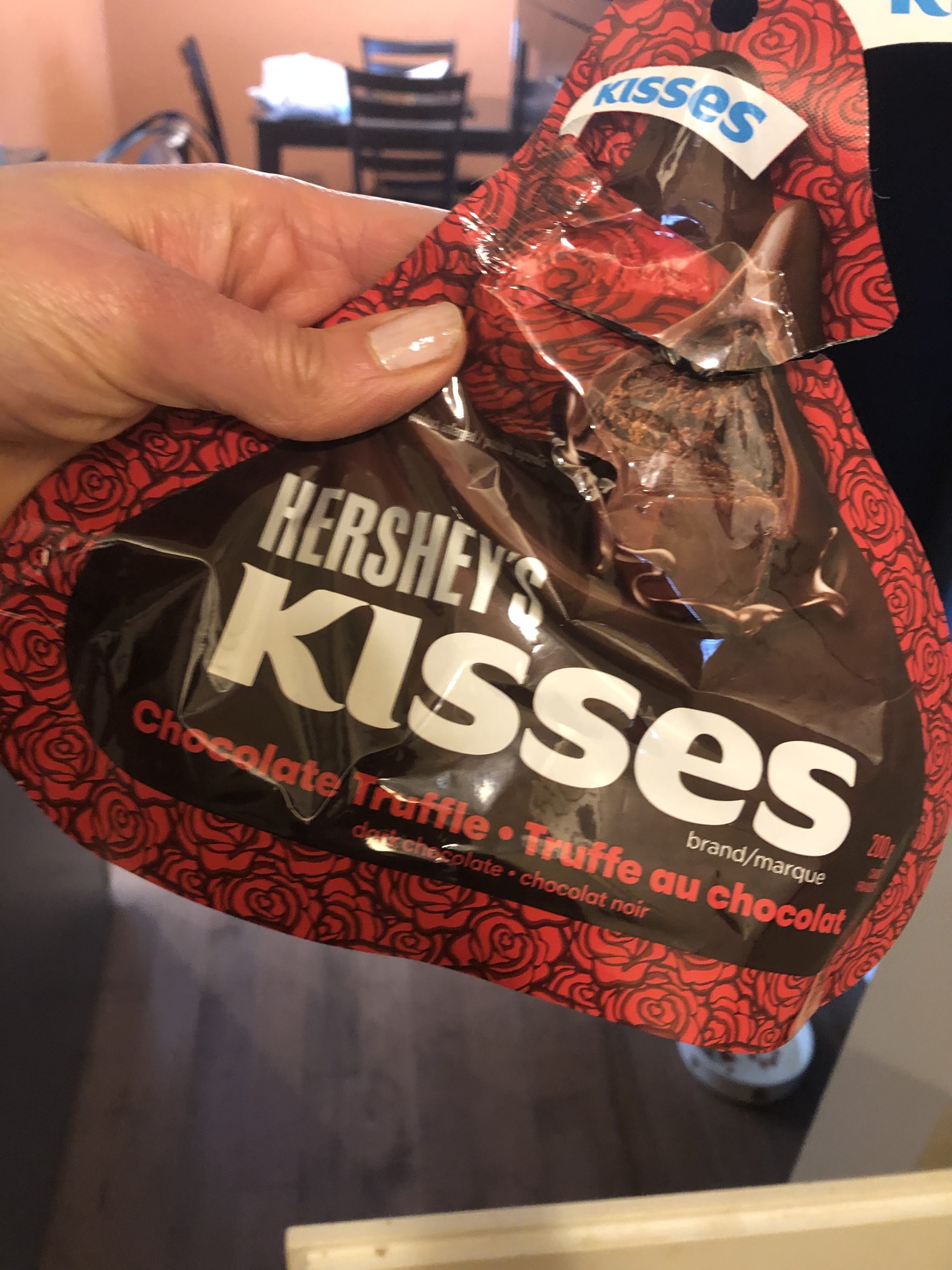 Now the Valentine's aisle is completely filled with Easter treats – is it too soon to buy Easter treats? We are in Lent. – but I feel that we should celebrate hearts and chocolates all year round. Sending beams of love from my heart to yours, Care Bear-style. xo