Last week my son had an appointment with an allergist, and the skin prick test did not indicate that he is allergic to the food that we thought caused a reaction a few weeks back. The next step is a blood test, and I have to schedule my own routine blood test, along with my mammogram, and all three guys have eye appointments this week and I have a dentist appointment THIS AFTERNOON and honestly, that would be an overwhelming number of things to do in normal times, let alone now.
I phoned the dentist on Friday, thinking that it would be several weeks before I got an appointment – my husband has one at the end of July – and when the woman on the phone said he can see you next week, how's Monday afternoon I jumped on it without thinking. I shall report back.
Part of this is fear of the unknown; the lab services place is a gross petrie dish normally, what will it be like now? I'm trying to think optimistically that it will be BETTER, not worse, but still. Someone mentioned to me that with all the mask-wearing and hand-washing, it seems like an eternity since anyone's had a common cold, and that is true. I cannot remember the last time I was sick, and one of the best things to come out of all this is that people who are sick – coughing and sneezing sick – are not generally going out in public. It was always a peeve of mine, when the children were small, that kids would end up at preschool VISIBLY ill, while their parents would say things like he was vomiting all day yesterday but drank water this morning, I'm sure he's fine, and oh, it's just a little bit of sniffles while their febrile child curled up on the circle mats, interrupted only to cough chestily. Now there is enormous peer pressure to keep everyone home, with nothing more than a seasonal allergy sneeze.
Anyway. So many appointments! After only going to the grocery store weekly, this feels like a lively and very busy runaround. So many places to go and things to do. It's a ridiculous feeling, given what my normal pre-Covid life would have been like in June, although also not ridiculous, because things take so long to accomplish now, and will there be lineups, and should I take a book with me.
How am I possibly going to get back to the regular world? Slowly, I guess.
This week would have been my younger son's grade nine graduation, and the mother of one of his friends organized an evening last week where the whole gang got together for photos. In a couple of weeks he will go to the school to pick up his yearbook and his certificate, and then it's goodbye to junior high, I guess. It's a small thing but still a thing, to be a little bit sad about. Online lessons seem to be wrapping up this week; they've gone as well as possible for my kids, every day is a gift, let us not wish our lives away BUT I am looking forward to the day that they are NOT doing online school.
Pandemic Reading
Speaking of landsliding and the kids getting older and I'm getting older too, I read this collection last week: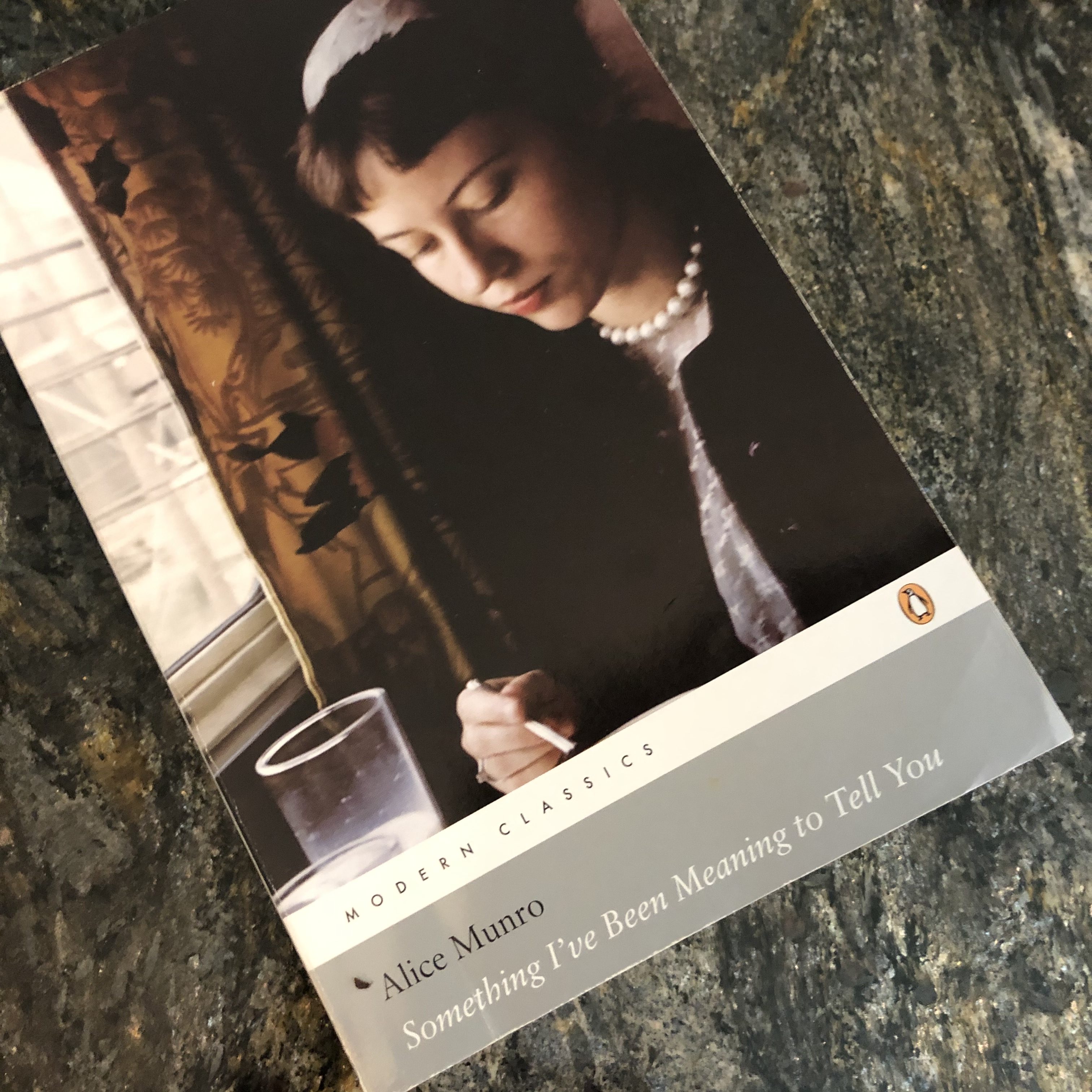 This is an interesting collection as it was written in 1974, so Alice Munro fans can see the change in style and prose. There is also an underlying counterculture theme in most of the stories, shown in descriptions of hair and clothing, as well as marital dichotomy.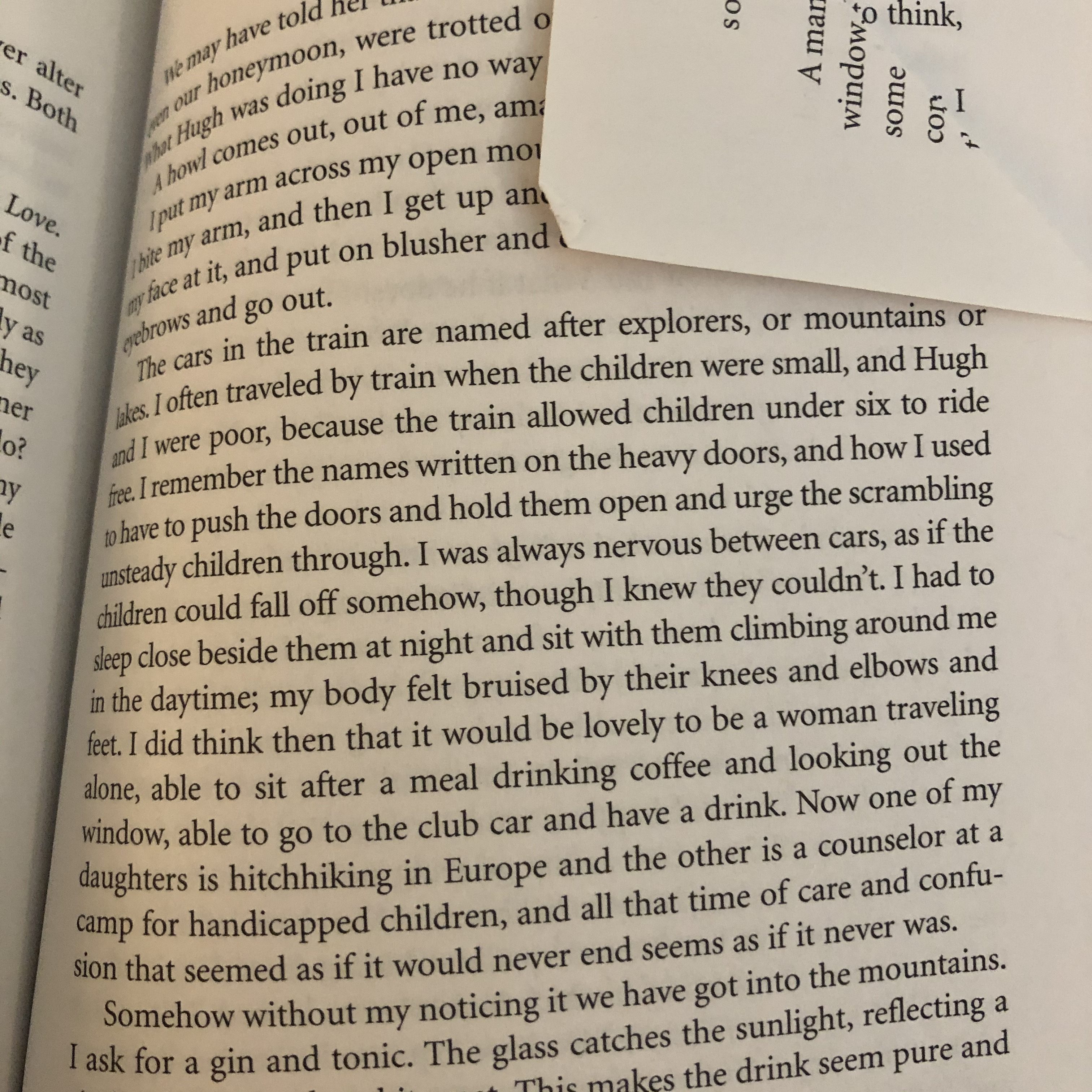 I read this story, The Spanish Lady, when the kids were small and I remember gasping at this paragraph. I dog-eared the book and, coming across it again, I gasped. It is such a perfect description of mothering small children, and it is also a perfect description of motherhood for me now: all that time of care and confusion that seemed as it would never end seems as if it never was. 
LANDSLIDE, OMG, LANDSLIDE.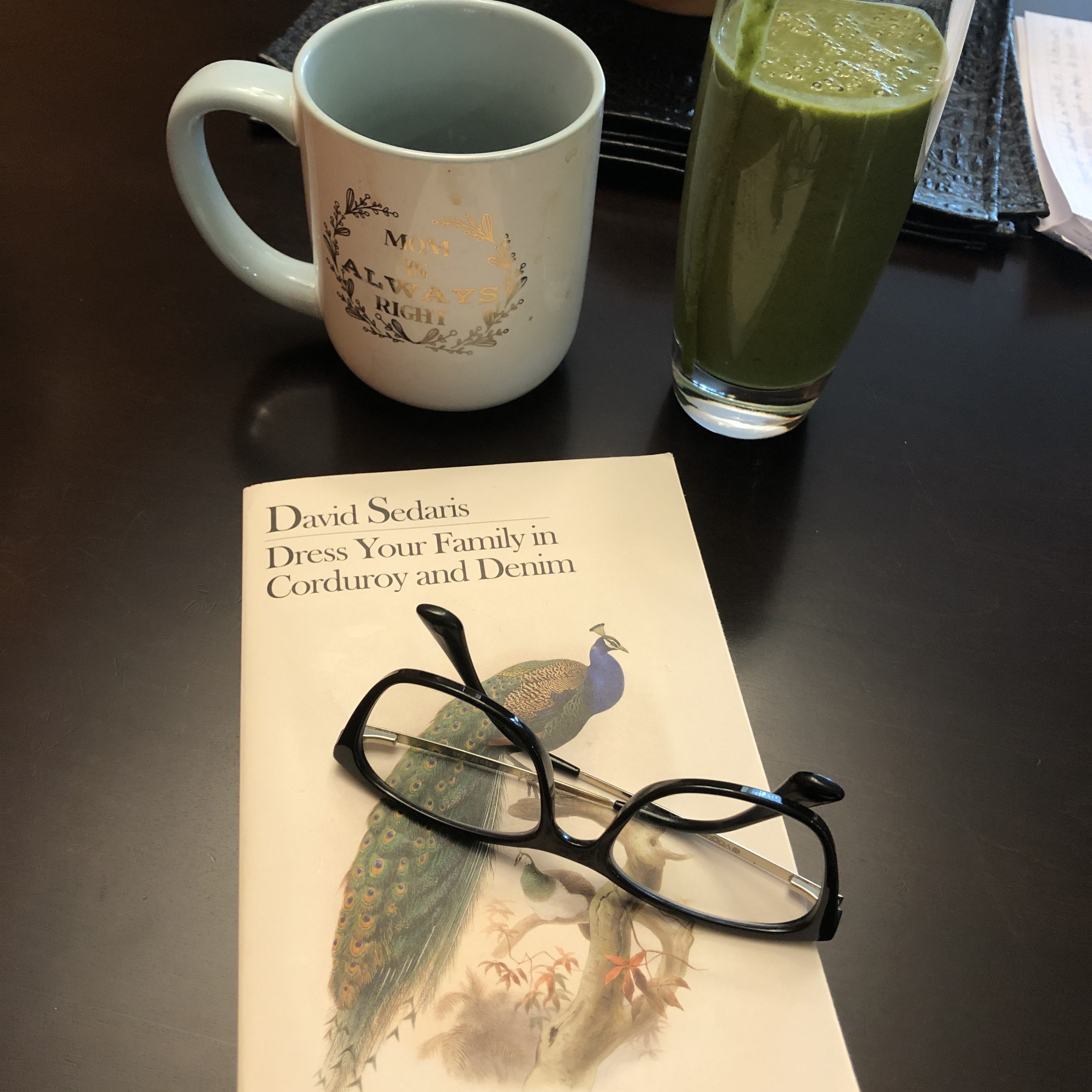 I have two new David Sedaris books to read: Naked and When You Are Engulfed In Flames, but I'm saving them. For what, I don't know. Do you do this too? Do you "save" books for a certain time? Anyway, I reread this one last week while I drank copious amounts of coffee – to be possibly slightly regretted this afternoon when I'm having my dental scaling – and green smoothies.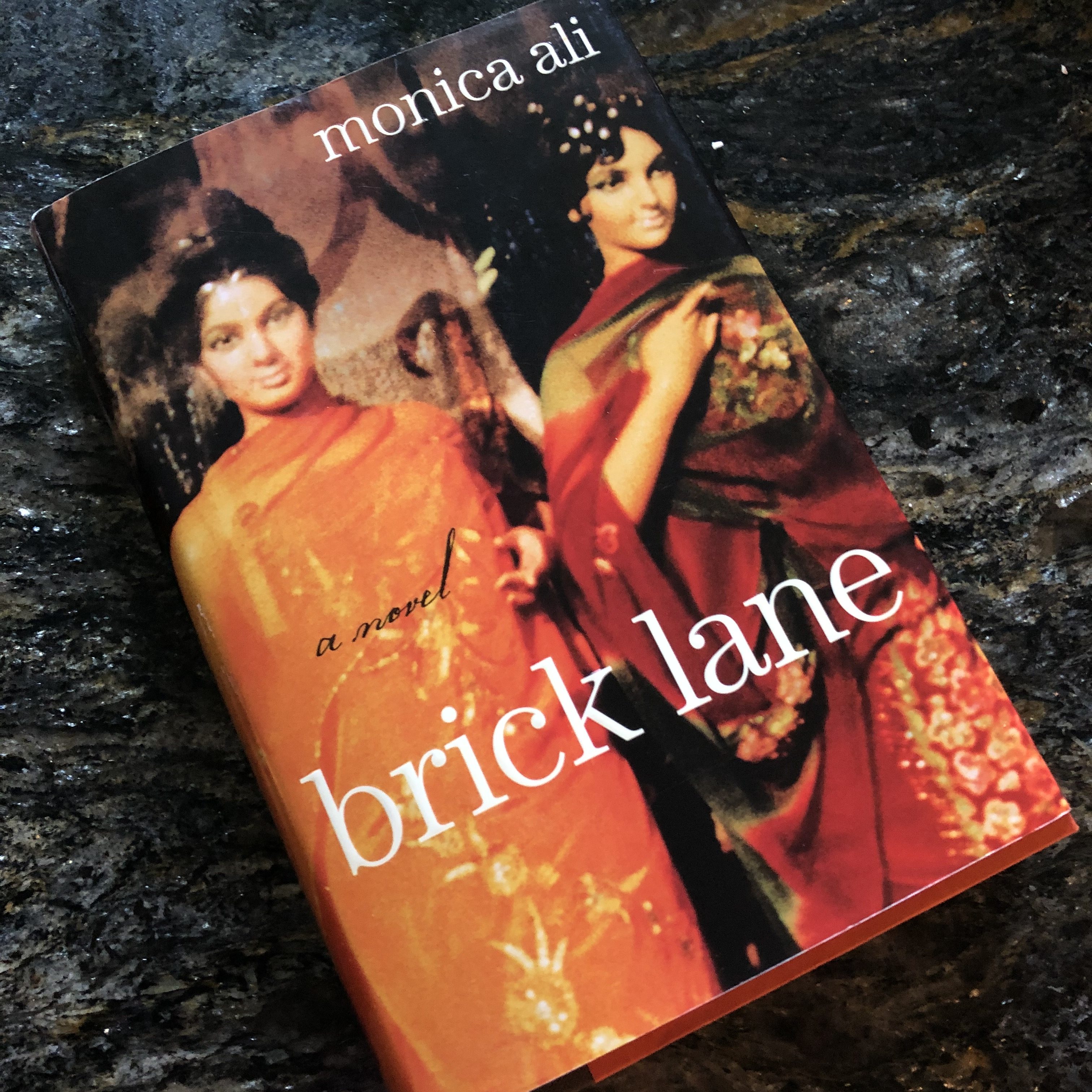 The world does not need to read or hear about a privileged white woman's outrage about current events and subsequent journey towards understanding and compassion, so I will spare you my thoughts. What I will say is that I acknowledge my extreme privilege and the fact that I have had little to no barriers or disadvantages in my life, and I understand that the world is full of barriers and disadvantages to other women of different races and backgrounds. The entire system is set up with barriers and disadvantages, which makes the reading of this book that much more poignant. This book is an incredible work of art, dealing with two sisters: one who follows Fate as it is determined for her and enters into an arranged marriage and subsequent move from Bangladesh to England to be a dutiful wife and mother, and one who enters into a "love marriage." It is a gripping book about fate, love, sisterhood, and taking charge of your own destiny. Women are amazing, the world over. The world is full of incredible, strong women who do amazing things, and I am constantly humbled by that.
Yummy Things
There is no way to segue from Brick Lane to Yummy Things, but here we go.
I planted this herb garden a few weeks ago – a few? I have no idea when – including transplanting my grow-op cilantro. It is thriving and I love it. I have many plans for drying herbs and making my own mint extract, and meanwhile I made my very first homemade mojito on Friday.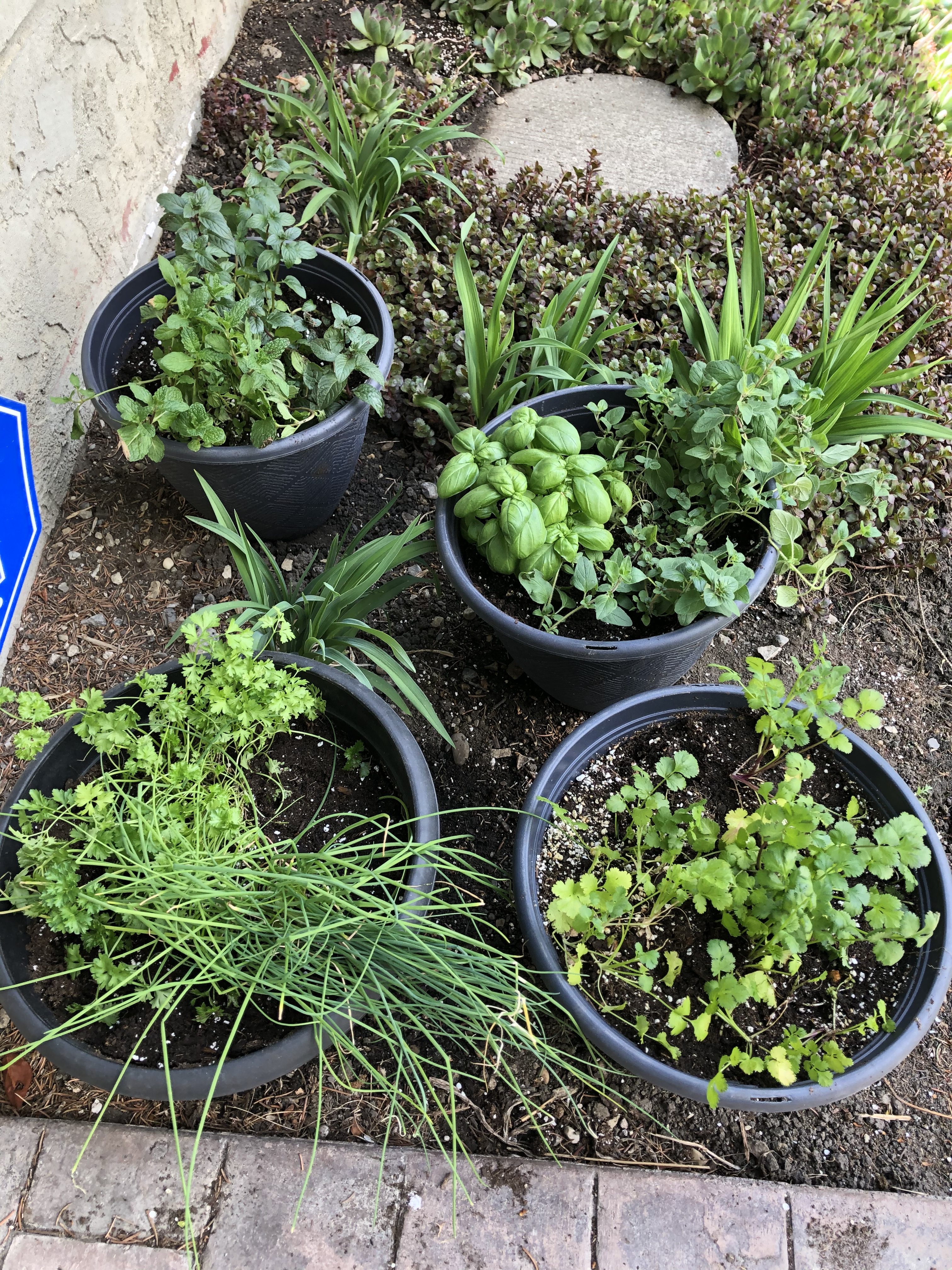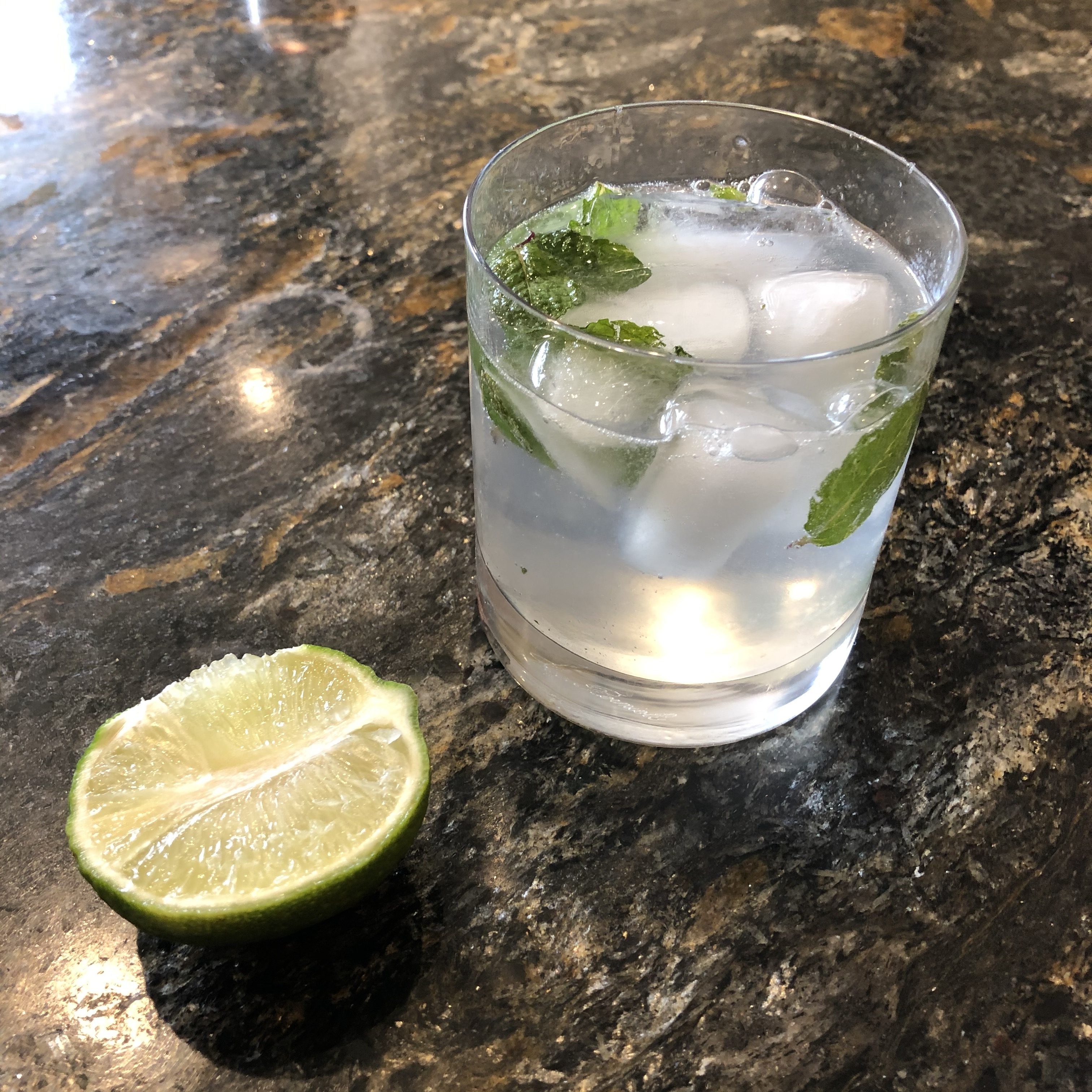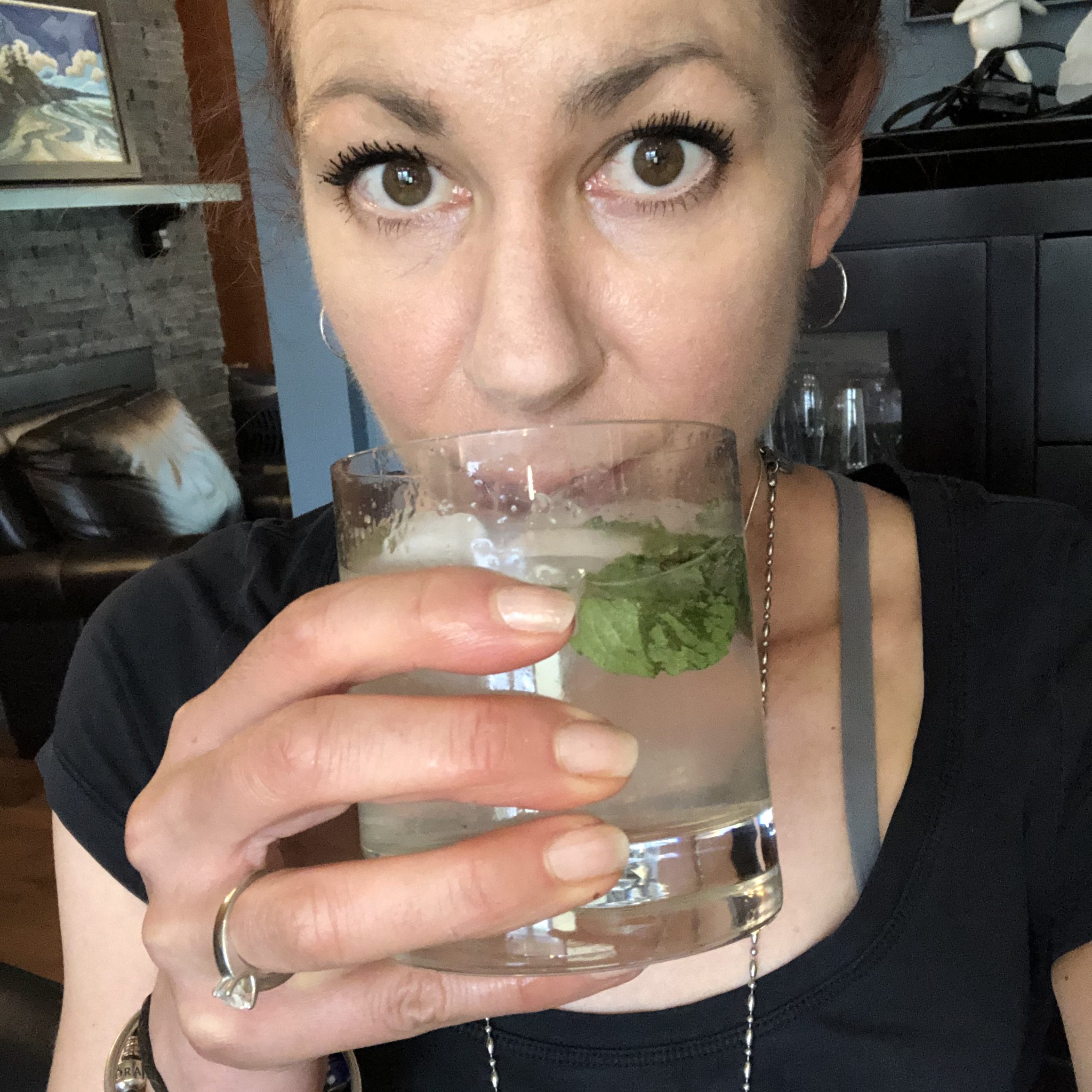 I added way too much lime but still, it was good.
I bake snacks several times a week, but this was a new record: I took these blueberry-raspberry muffins out of the oven at 4:30 on Friday afternoon, and by 2:30 Saturday there was nothing but crumbs and a lone blueberry in the snack box.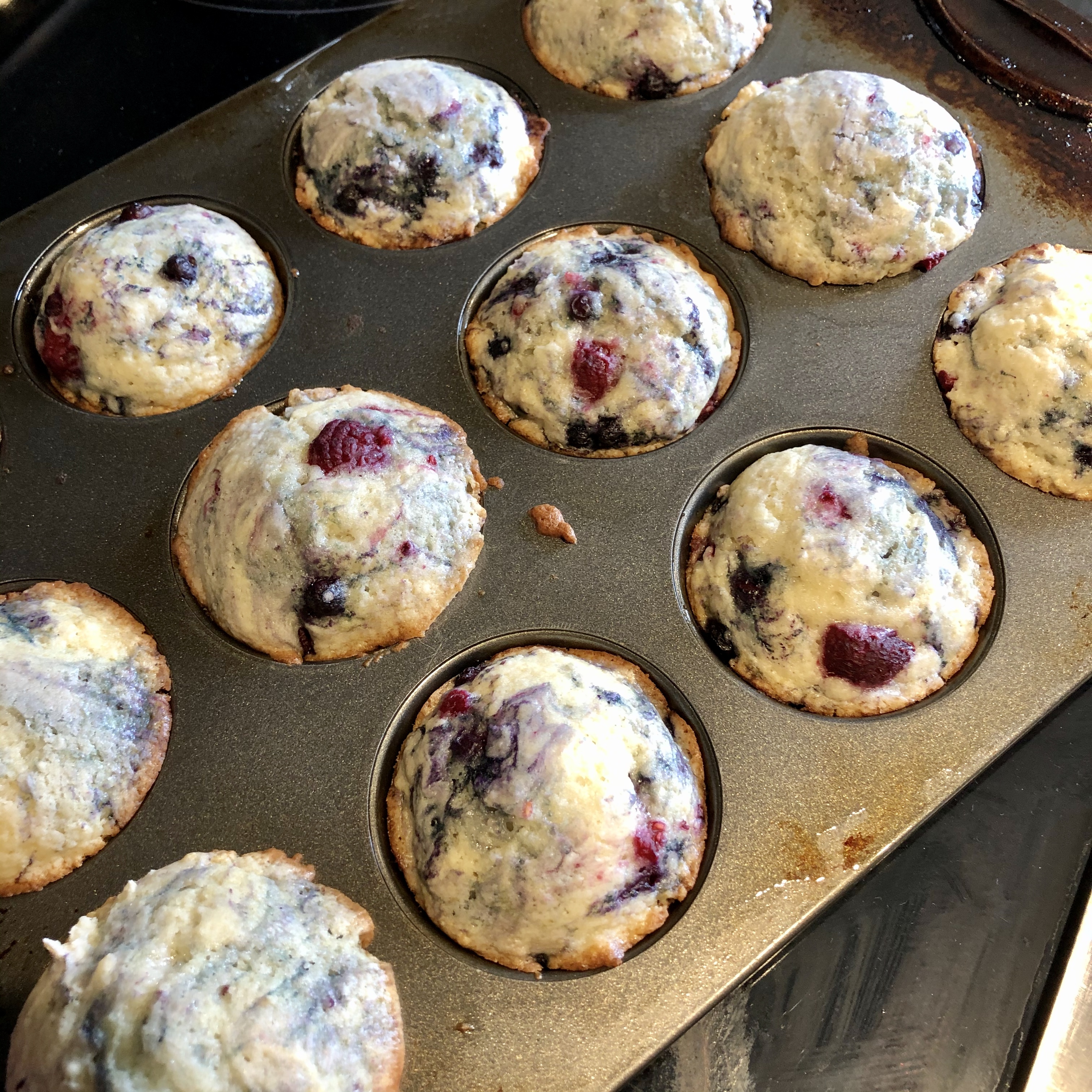 Proof that there is always one spinach leaf that refuses to be blended.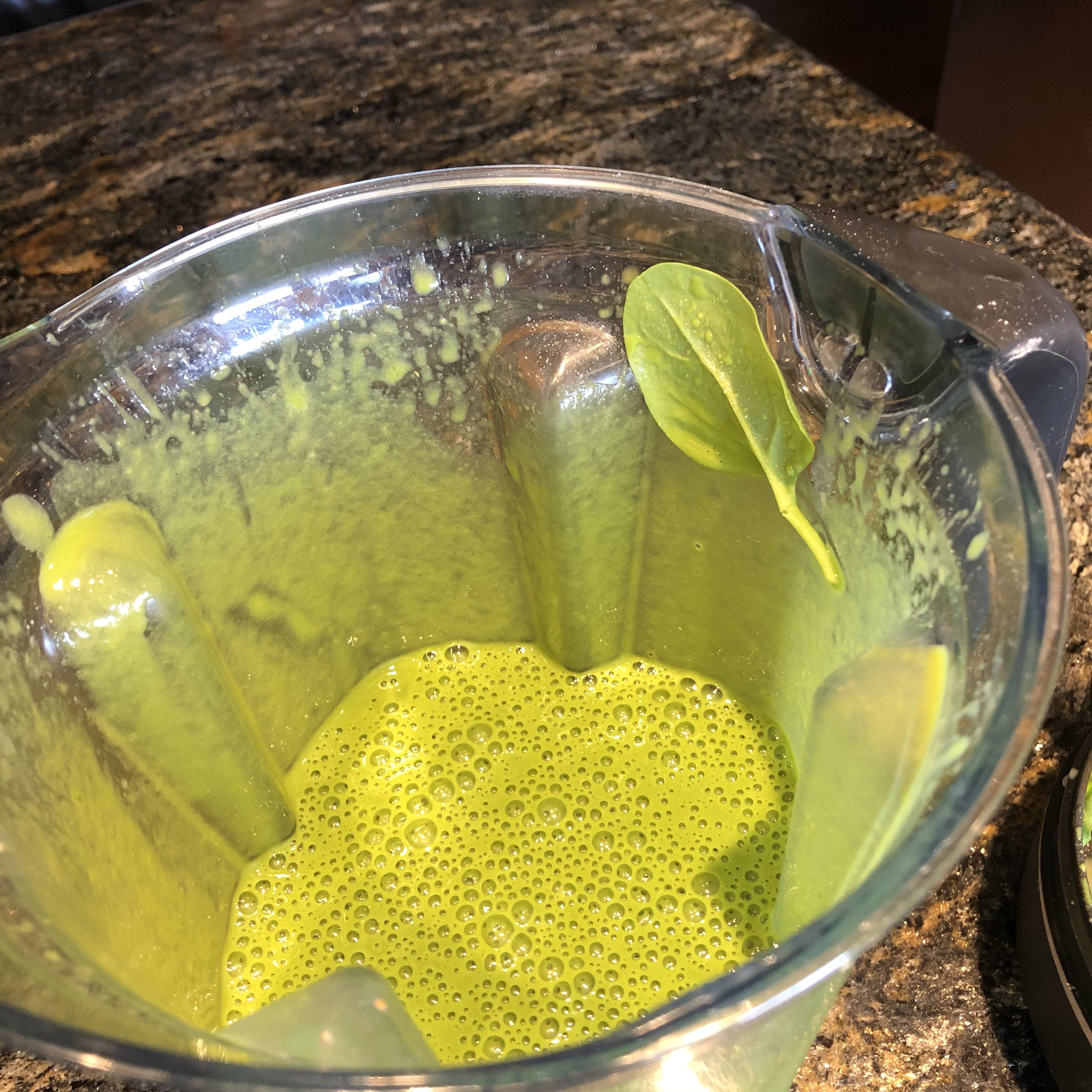 What's Blooming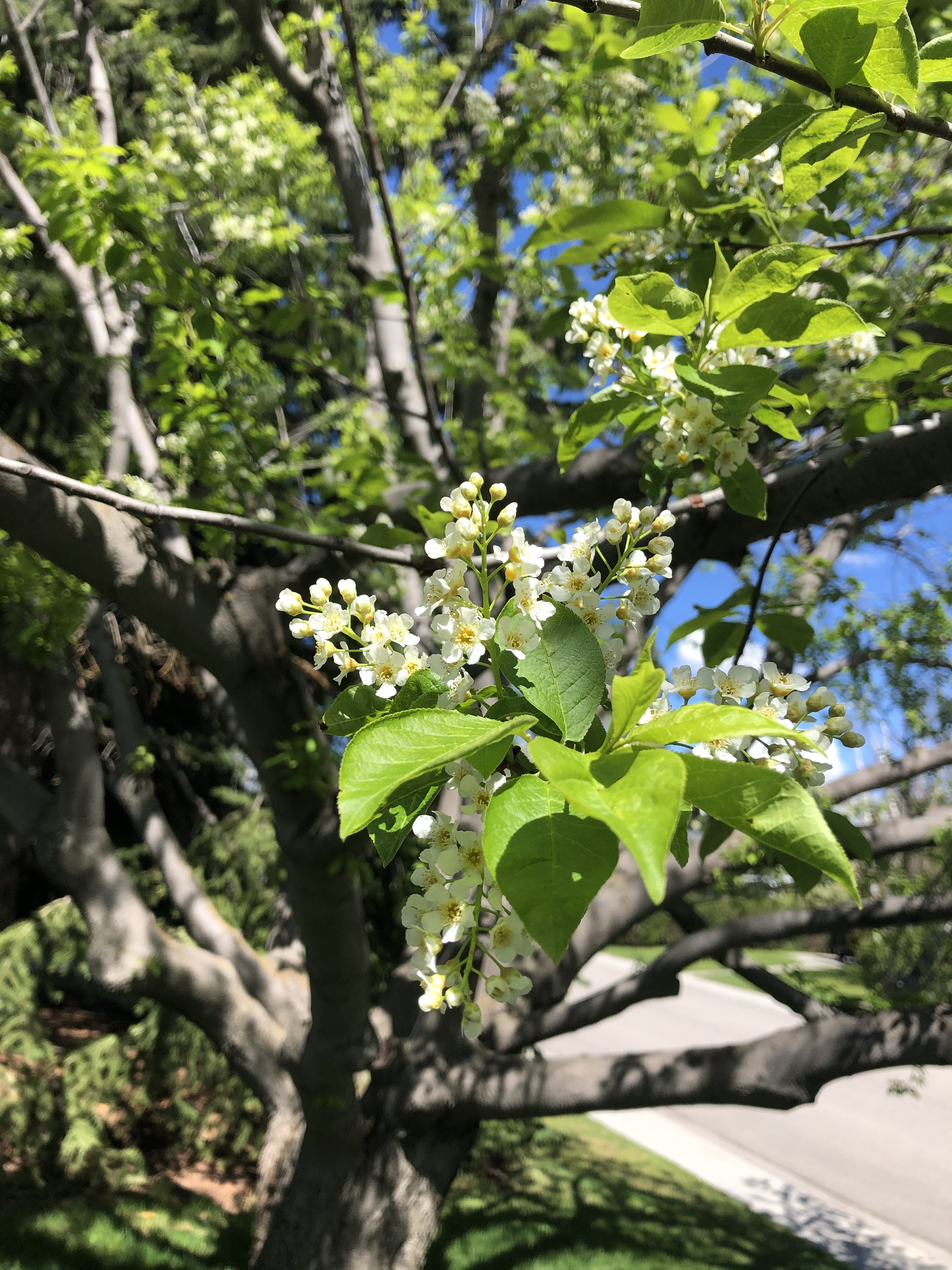 The Mayday bloomed two weeks ago and is all finished now, leaving behind a lawn full of petals.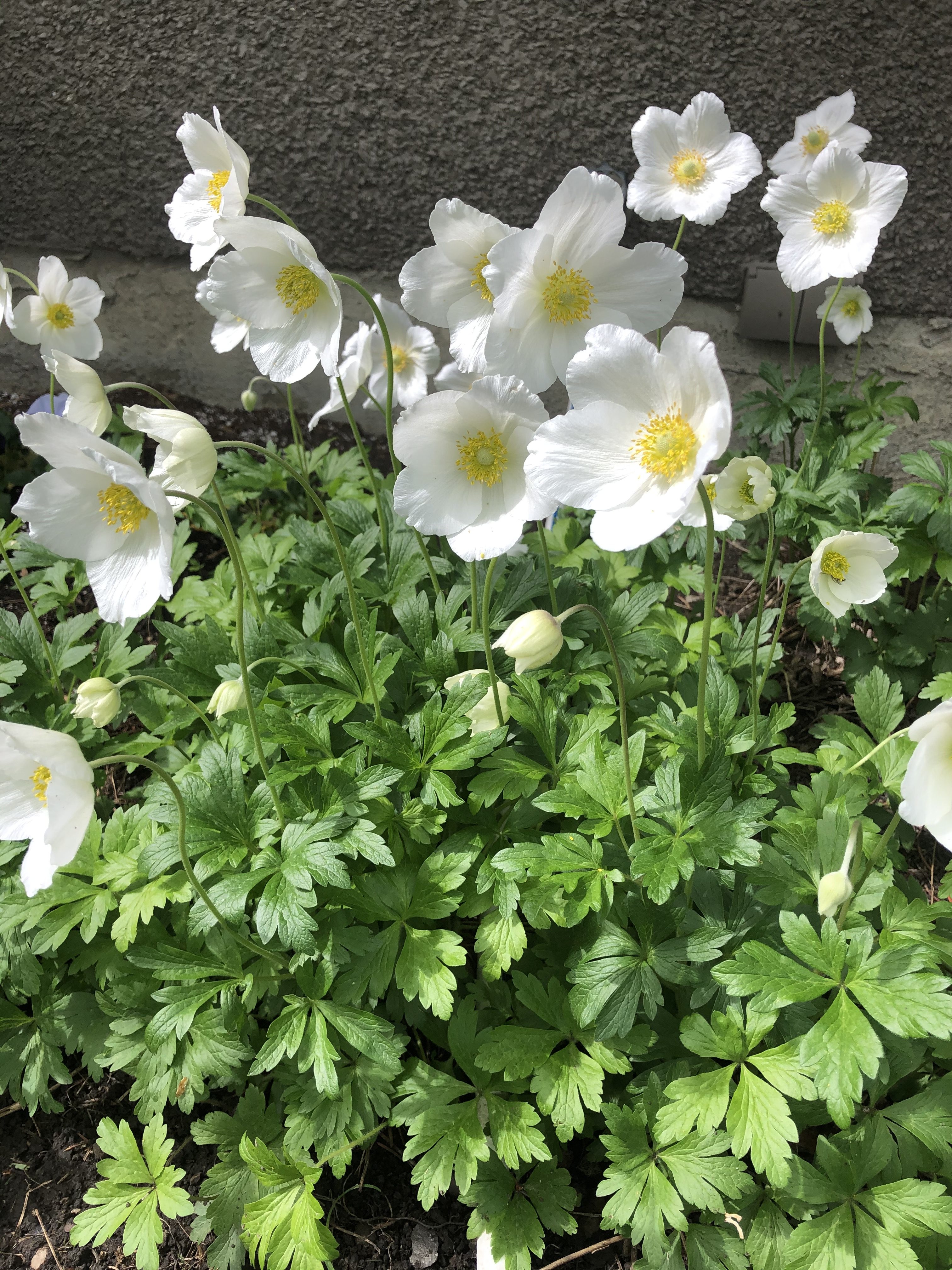 The snowdrop anenomes are waving in the wind.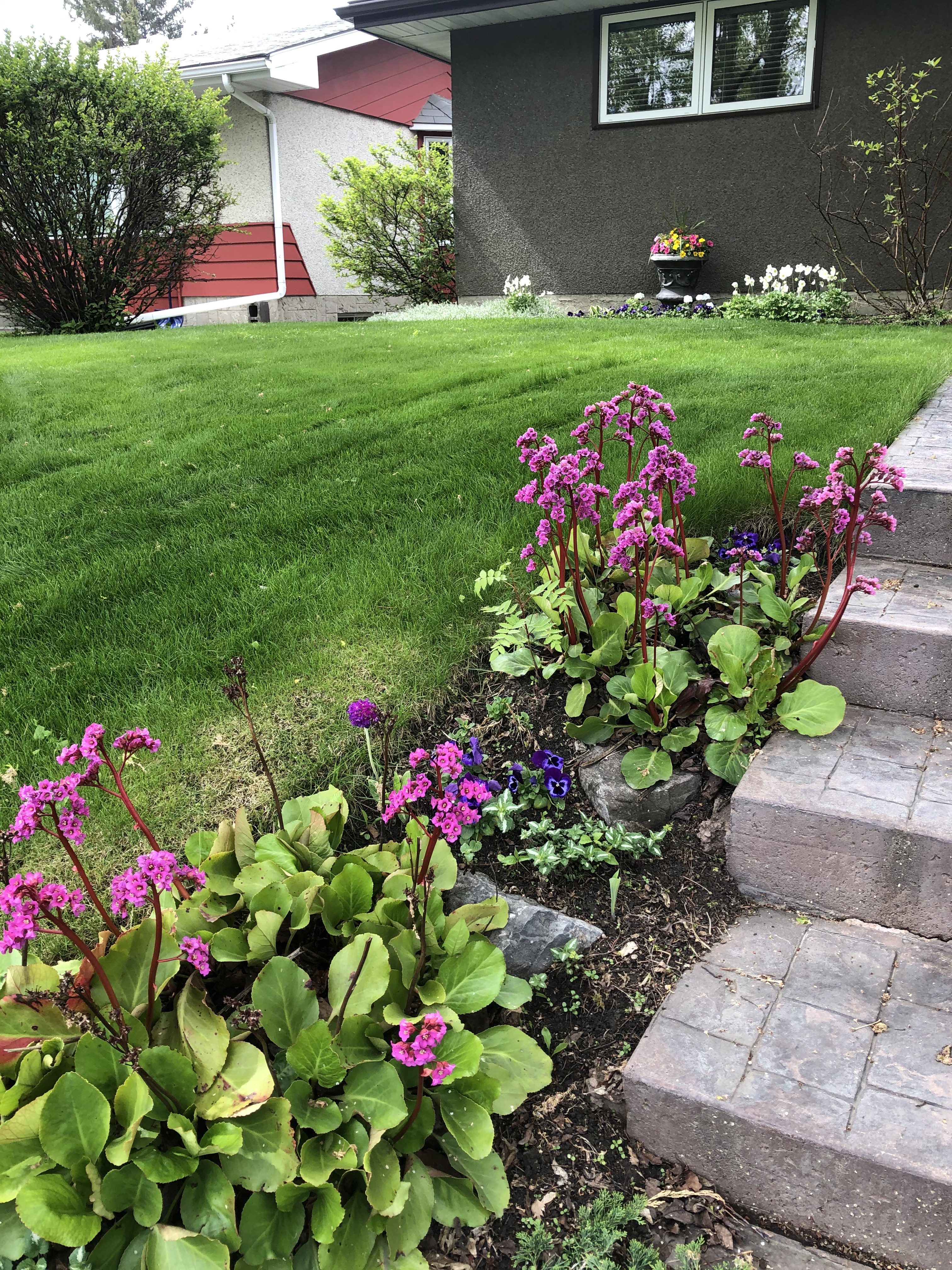 The biggest of the elephant ears were not blooming, and then suddenly they did.
The roses are still just sticks that are turning slightly green, the hostas are making their way upwards, and, as usual, the neighbourhood is full of beautiful tulip blooms while mine are nothing more than mysteriously flopped foliage.
Pandemic Fitness
Lots of walks and runs this week; I love looking at other peoples' gardens this time of year. My husband and I have also seen a few coyotes, along with coyote PUPS, the sight of which had us nervously looking around for Mama Coyote. This morning we saw both, but happily Mama was eating what appeared to be a dead squirrel – yay Mama! – and was therefore too occupied to notice us.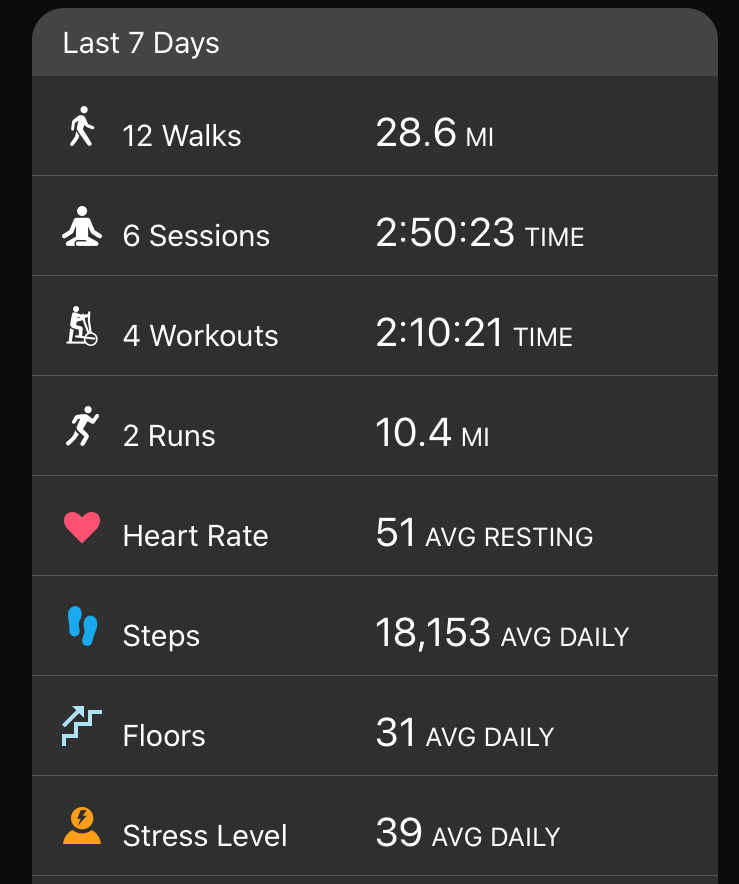 Happy June, everyone! xo