It has been a Very Eventful Week in the Boyhouse! First of all, it was our wedding anniversary. Just look at this fresh-faced young thing: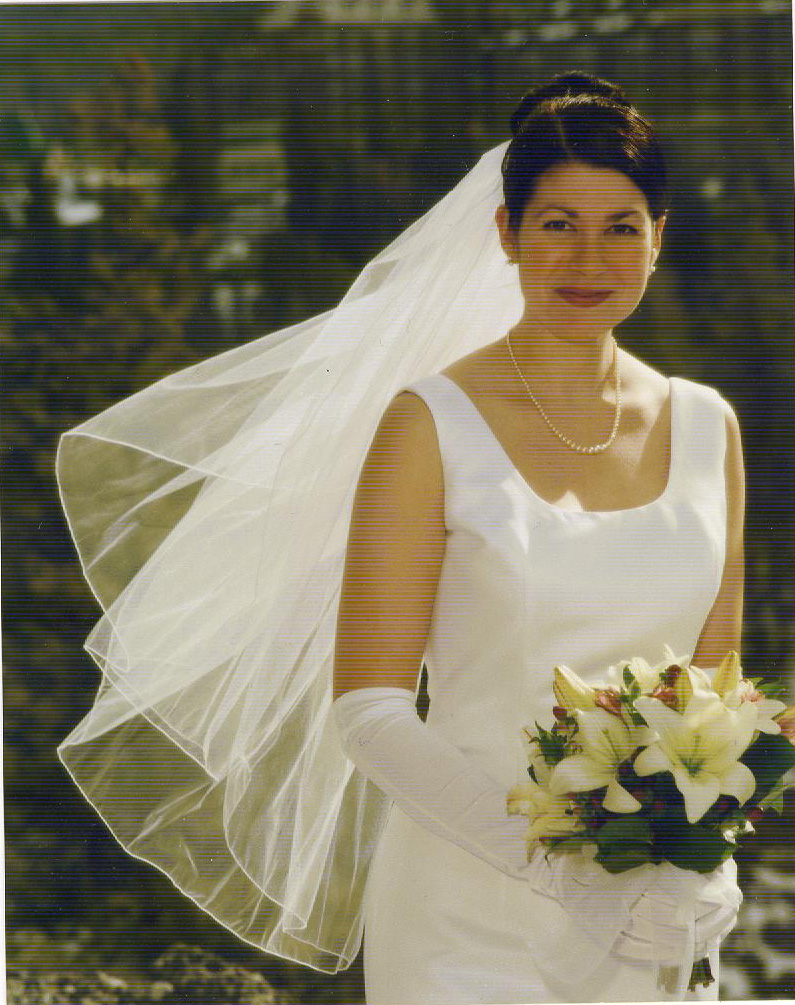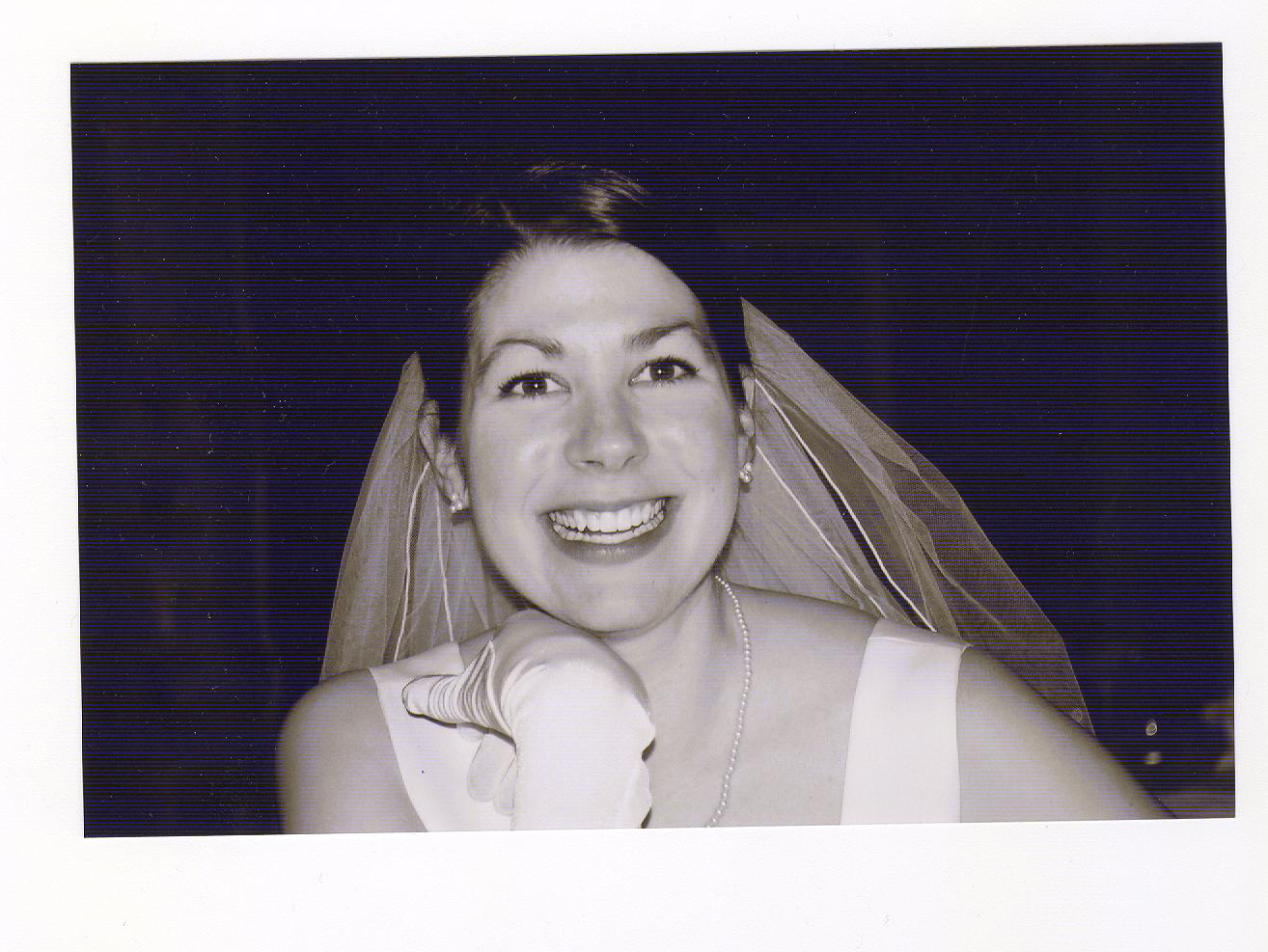 Fast forward nineteen years to the day and that fresh-faced young thing was asking her handsome groom to please look at the varicose veins on the back of her calf to see if anything Looked Weird. Keeping the romance alive, people! If anyone has any questions about how to keep those home fires burning, I'm your Huckleberry.
As an aside, longtime readers will remember that I had my extensive (EXTENSIVE) varicose veins stripped, exactly ten years ago, and for most people that is a permanent solution to the problem. I am, apparently, a rare and unique snowflake as I have developed new ones, and the result is that nothing can be done; it's just me and my varicose veins, together forever. But on the anniversary of my wedding day, I was having weird intermittent pains and my calf was swollen, and I actually, uncharacteristically, consulted Doctor Google and went down a spiral of "do I have a blood clot." I had two out of four symptoms but zero risk factors, and the advice Doctor Google had was GO TO URGENT CARE IMMEDIATELY DO NOT PASS GO YOU ARE GOING TO DIE. Settle down there, Doctor Google. Going to urgent care for a bit of pain and swelling seems extreme in the best of times, and this is not the best of times – our Covid cases are WAY up, so no thank you. I put on one of the calf compression sleeves I use for running and went to bed, thinking that if I had an elephant leg in the morning I would call my doctor, but anticlimactically, All Was Fine In The Morning.
All Was Fine In The Morning seems like the title for the story of my life.
If you want to REALLY kill the romance on your wedding anniversary, I have some advice: have a baby on that day! Our anniversary has been eclipsed by my older son's birthday for the past 17 years. (Don't worry, friends, we do celebrate our anniversary, just not on the day of. The romance is still there, I swear! Varicose veins and all.) Anyway, as Steph said (HI STEPH), everyone in the world has now had a Pandemic Birthday, and now my son has had two. (Her youngest and my oldest share a birthday, so happy happy to them!) His 16th birthday – ten days after The Lockdown – was, in his words, The Worst Birthday Ever, but his 17th was The Best, so I guess the universe has evened things out for him. He had a great day, despite writing a big math exam on it, and, of course, there was cake.
Look at this little bean!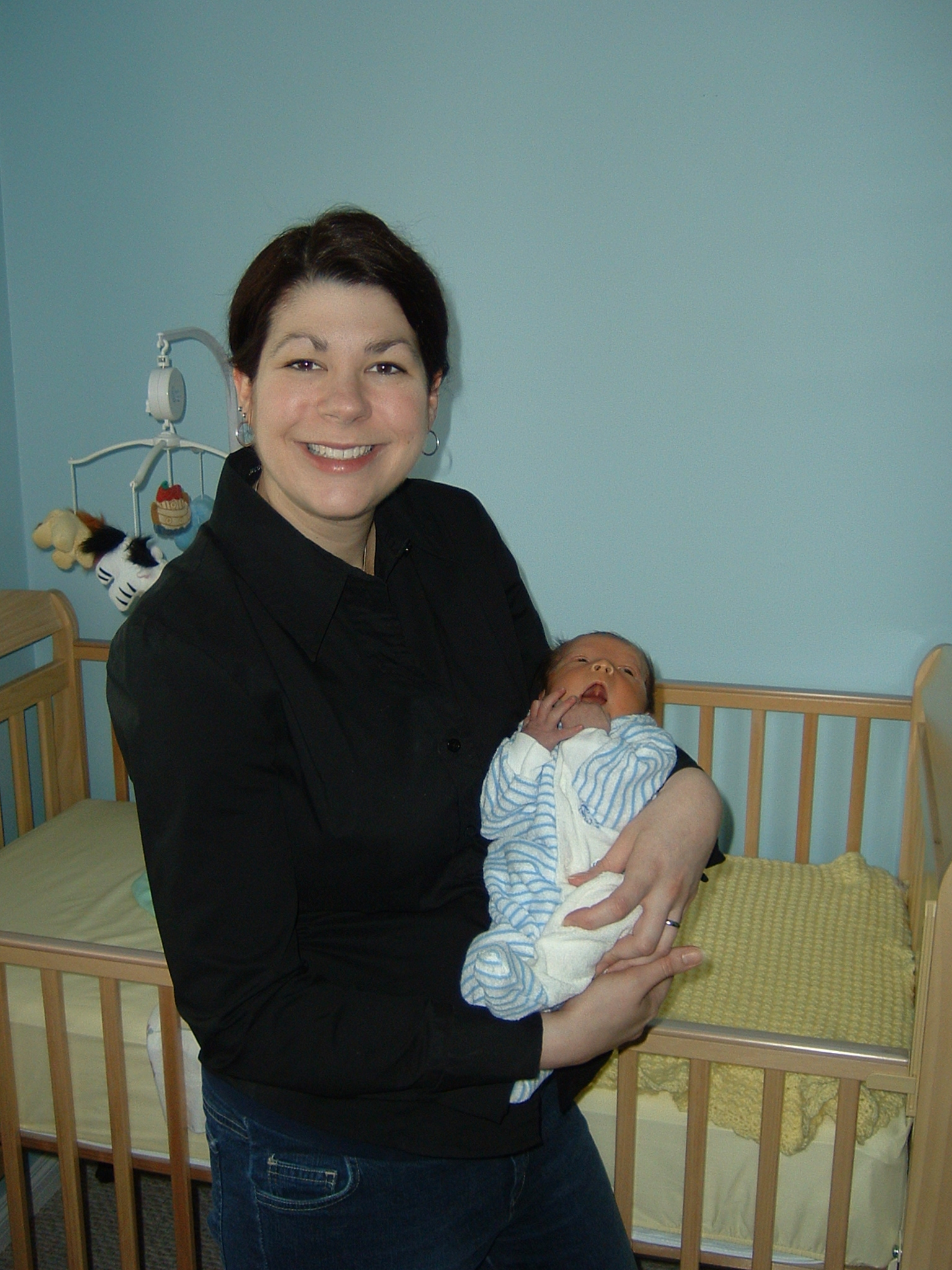 Just to even the excitement out for the whole family, this week my younger son got his braces off! It has been a long 26 months and, to be honest, we have had so many delays that I was not one hundred percent confident that it would actually happen this week. Until he came into the waiting room and told me they were off, I didn't really believe it would happen. But it did! It did happen! So much happiness and caramel corn awaits!
By the way, if you happen to make that caramel corn, do not blame me if you become hopelessly addicted. Caveat emptor, my friends, caveat emptor.
On the way home from the orthodontist, I suggested that we, in a celebratory manner, throw out all the orthodontic elastics in the bathroom and backpacks, to which my son suggested he have a better idea: "Can I use that lighter you have for birthday candles? I'm going to burn them!" You know, sometimes you think that you are doing a great job preparing your children for adulthood and responsibility, and then they suggest something like setting fire to plastic bags of latex orthodontic elastics. When I said that was not a good idea, no, not even outside, don't even think about it, he muttered that when Covid is all over, he's going to burn all his masks, anyway. Given the agonizingly slow rollout of vaccinations in this country, he will likely have left home by that time, and I will have nothing to say about it. Sure! Burn them all.
Outfit of the Week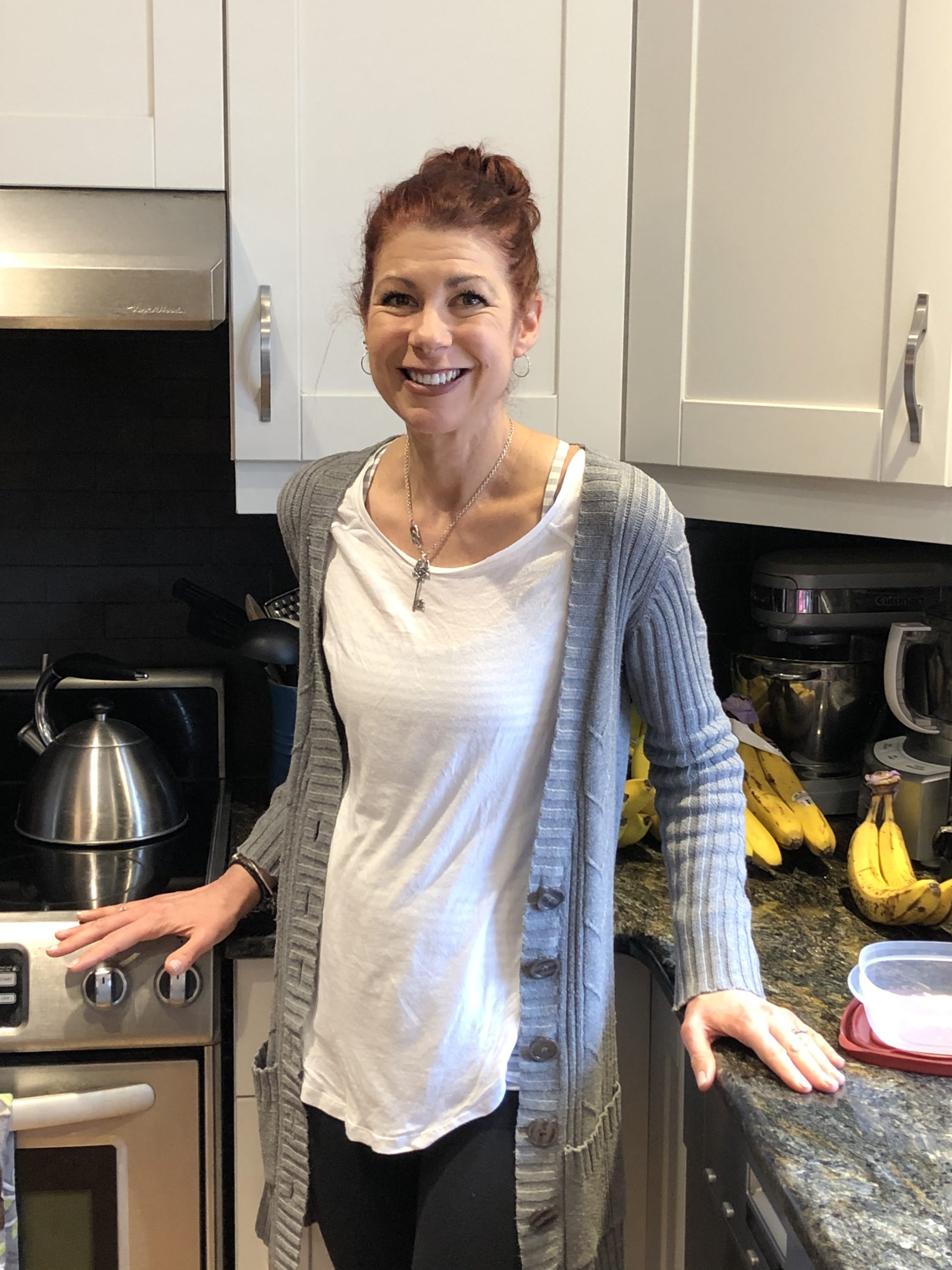 On the surface, this is just a Nicole Signature Outfit, with yoga tank and leggings, long-sleeved tee, and long sweater, but what you don't know is that I have had that sweater since 2008. Observe!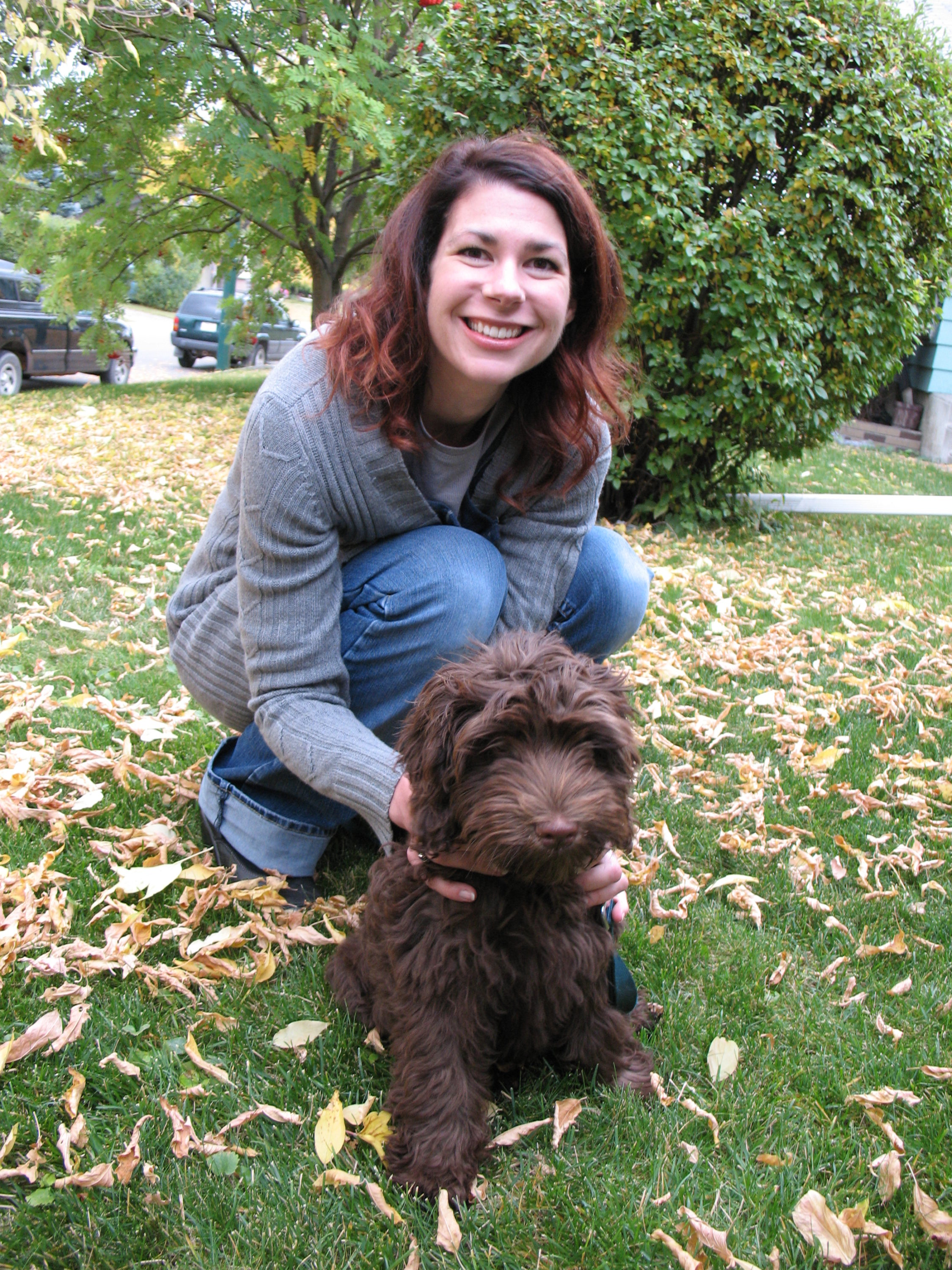 Baby Barkley! Look at that little fuzzball. Anyway, that sweater is a longtime favourite, and it's held up pretty well for thirteen years of wear.
Pandemic Reading
After a month or so of having just a few library books at a time on my table, a whole bunch of holds came in.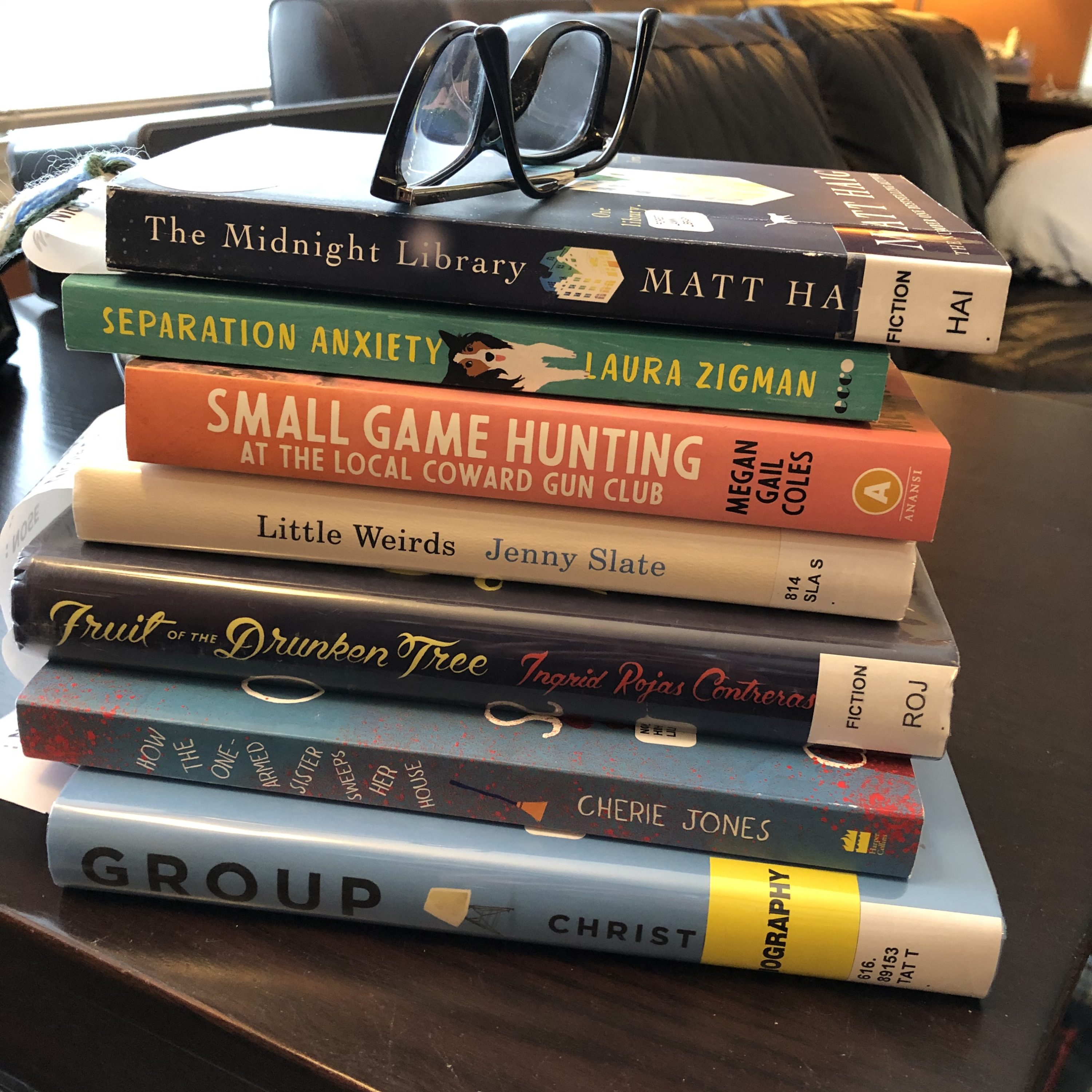 Challenge accepted!
After reading this by Swistle (HI SWISTLE), I realized something: the percentage of books I read written by male authors is small, and it is extremely rare that I will read a book ABOUT men, or with a male protagonist. This isn't a conscious choice, but it is one that I have made my whole life: I have always gravitated towards books by women, about women. There are, of course, exceptions: David Sedaris, for example, is one of my favourites, I have enjoyed everything I have read by Malcolm Gladwell, and I have recently become a fan of Bill Bryson. Graeme Simison's Rosie books and Peter Mayle's A Year In Provence are delightful and worthy of many rereads, but in general, I don't seem to enjoy or choose male-written books, and yes, I am just realizing this now. I have a clear memory of me, in grade one, being in a gifted reading program and LYING about "having that book at home" so that I didn't have to spend my reading time with a book featuring boys going to space. I got busted for that lie, by the way, when my mother went to parents' night at the school.
Anyway! Books I read this week: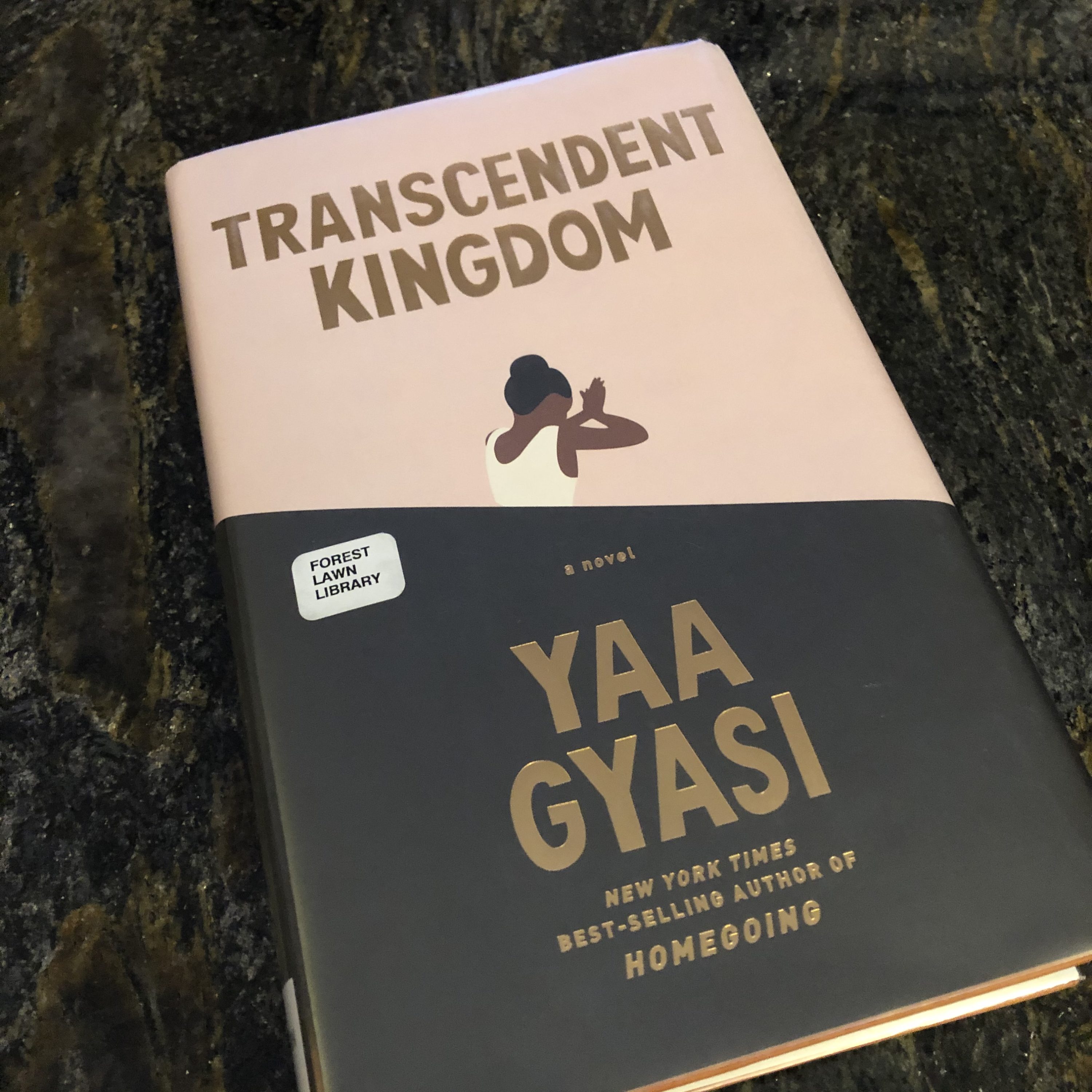 Wow. Wow! What an incredible book; it is wrenching and heartbreaking and hopeful and beautiful. Yaa Gyasi is such a gifted writer, I am looking forward to reading Homegoing, and any future novels she might have. This book has so many levels. I read a lot (obviously) and rare is the book that consumes me like this, that makes me slow down my reading, rereading pages to absorb every tiny detail. So incredible, what a book. So full of meaning, so moving, so transporting.
HOWEVER, friends, this book is not for everyone! There are some major trigger warnings here: themes of addiction, depression, death, suicide.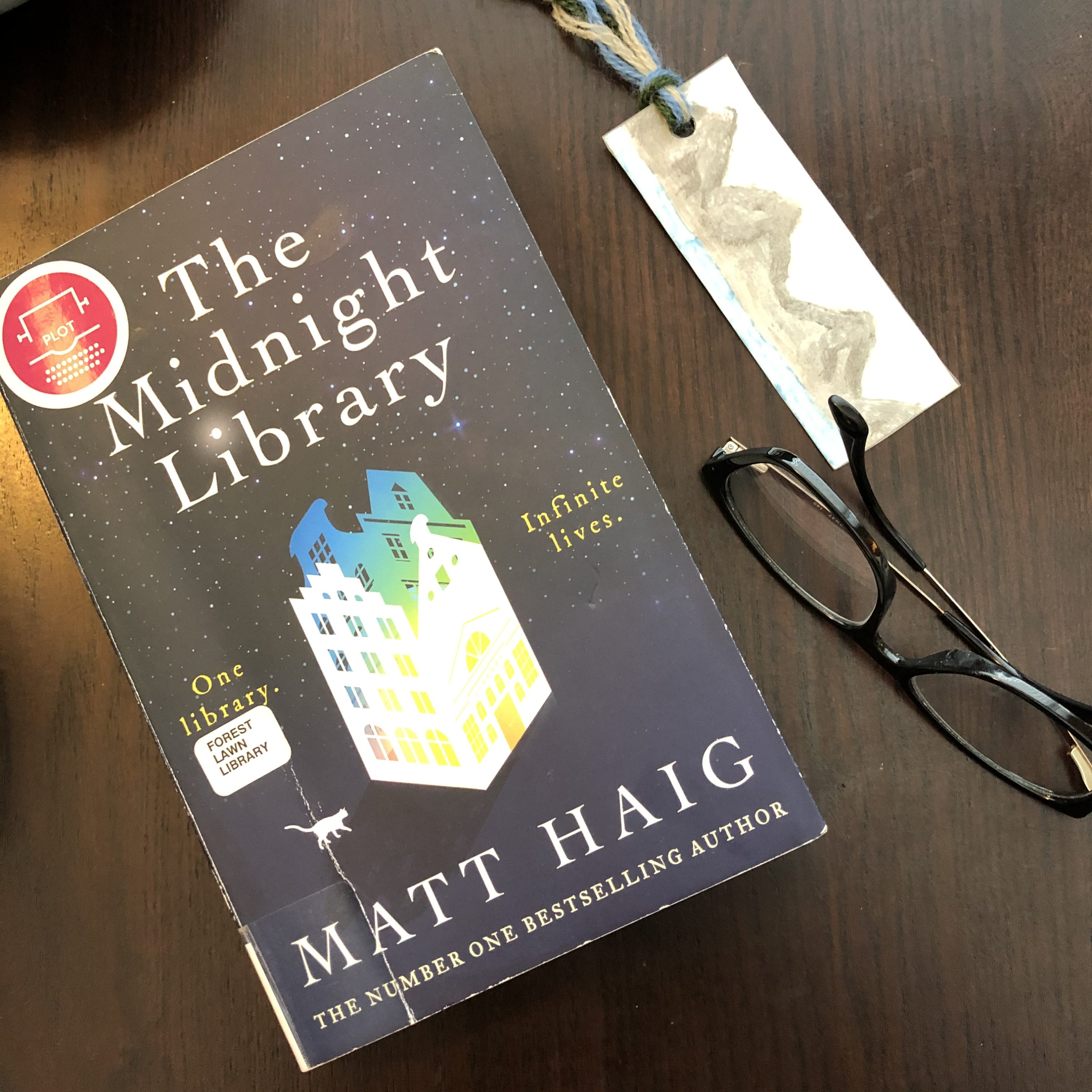 We are the authors of our own stories, and each choice we make in life has repercussions of all sorts, which is something I think about a lot. We can regret things and grow from them. This is the premise of this book, that life is full of infinite possibilities. It's very sweet, with a great message, if predictable. There was a LOT of Thoreau-worship in it, which dimmed it for me, but overall I liked it.
God, Thoreau. I cannot with that guy. I cannot see a quote from him without thinking about how he was living deliberately in the woods and all the while his mother was bringing him food and doing his laundry. It infuriates me when I see men celebrated like that, when in fact none of it would be possible without women. Take, for example, Tolstoy. I cannot read Tolstoy without thinking of Sophia Tolstoy painstakingly copying out all his books by hand, by candlelight, all the while raising his 13 children. I mean, have you ever read War and Peace? It's a MONSTER of a book and she rewrote and edited it – BY HAND, YOU GUYS, BY HAND – seven times. The list of women supporting male writers and their Creative Genius is endless: Wordsworth, Dostoyevsky, Eliot, Dr. Seuss, are some examples. Oh, OH! And Louisa May Alcott, who was a Creative Genius herself, was supporting her whole family because her father was a good friend of Thoreau's, and subscribed to the same Transcendentalist philosophy, and also ruined their family financially. She was not only writing amazing works but also supporting the family as a seamstress, while her father, who was a useless piece of shit, was off Thinking Great Philosophical Thoughts and forcing the family to Live Deliberately and impoverished.
The whole thing makes me so mad I can barely breathe; as it is I am doing ujjayi breaths just writing this. Anyway, The Midnight Library was good, but it would have been better without all the Thoreau quotes and worship, is what I'm saying. Also, trigger warning for the overlying suicide theme.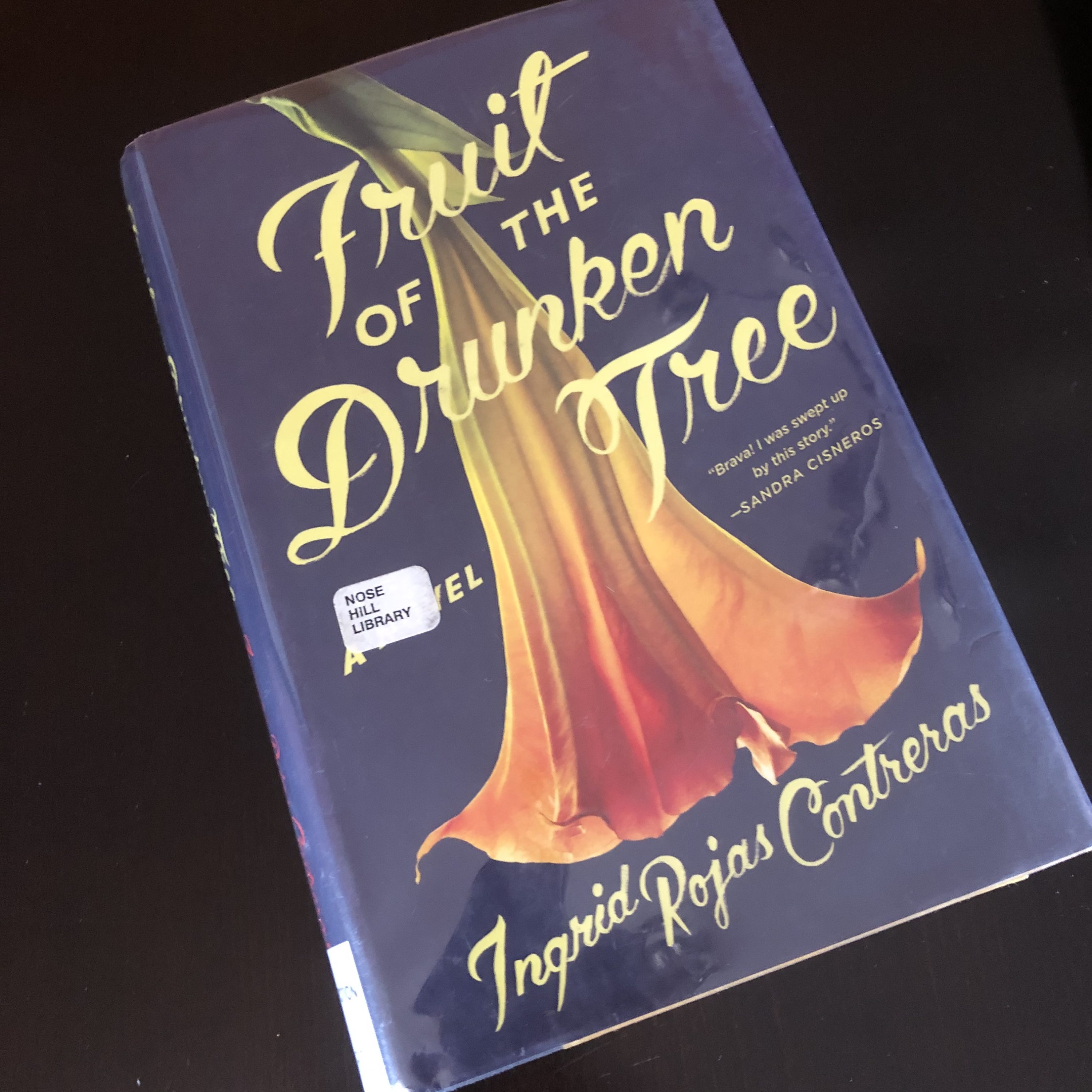 I know very little about Colombia, its history and politics. This was a shocking, eye-opening novel based on the author's life experience. Kidnapping, for example, was extremely commonplace in the time of guerrillas and narcos, pre-2005. It's a fast-moving, wrenching, and quite sad read.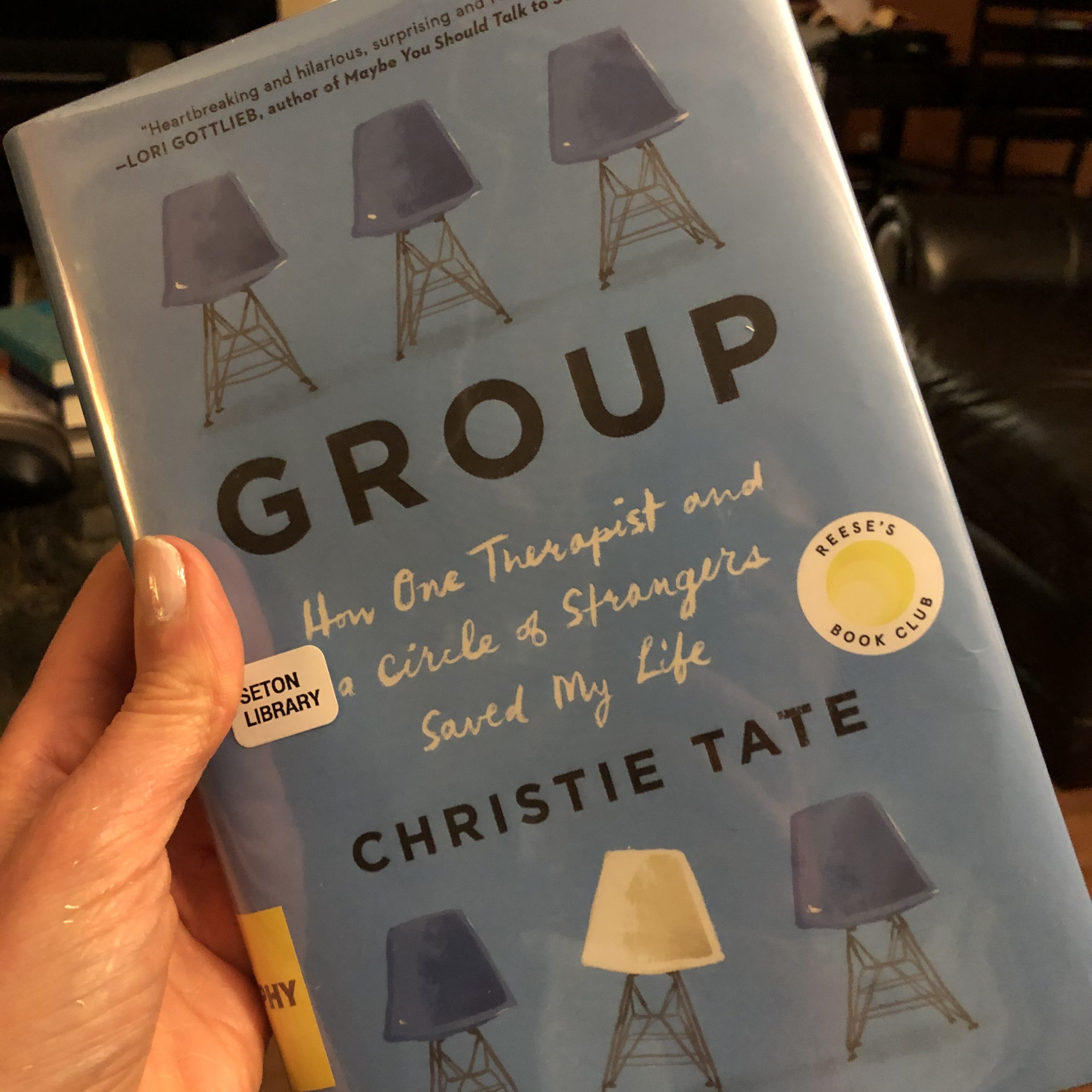 Ultimately a testament to the importance of having support and witnesses to life, and the power of connection, I however found this to be mostly sad and frustrating to read.
And it's spring break this week which means…not much. A regular week with less rushing, I guess! I will enjoy it, and I hope you do too. xo