Well, hello! I hope you are having a happy holiday season. I am at the very lovely point where I have consumed so many Christmas treats that I don't actually want to eat any more Christmas treats. It's nice to have that Completely Satisfied feeling, however: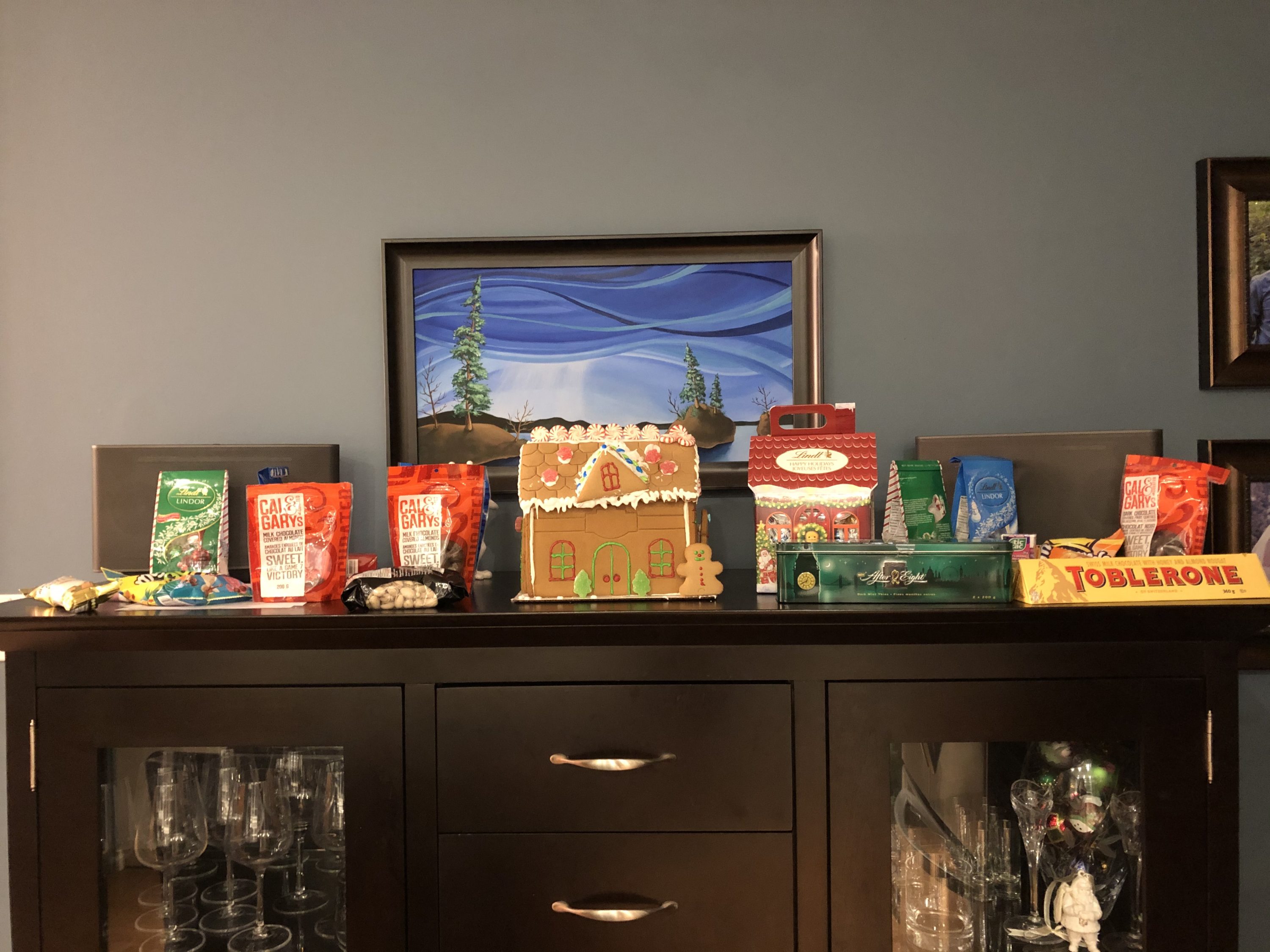 If anyone is wondering where all the chocolate is, we have it.
The past week has been so lovely and relaxing, filled with treats and wine – so much wine, my god – and gifts and walks and happiness. We had a massive winter storm a few days before Christmas, with an unusually enormous snowfall.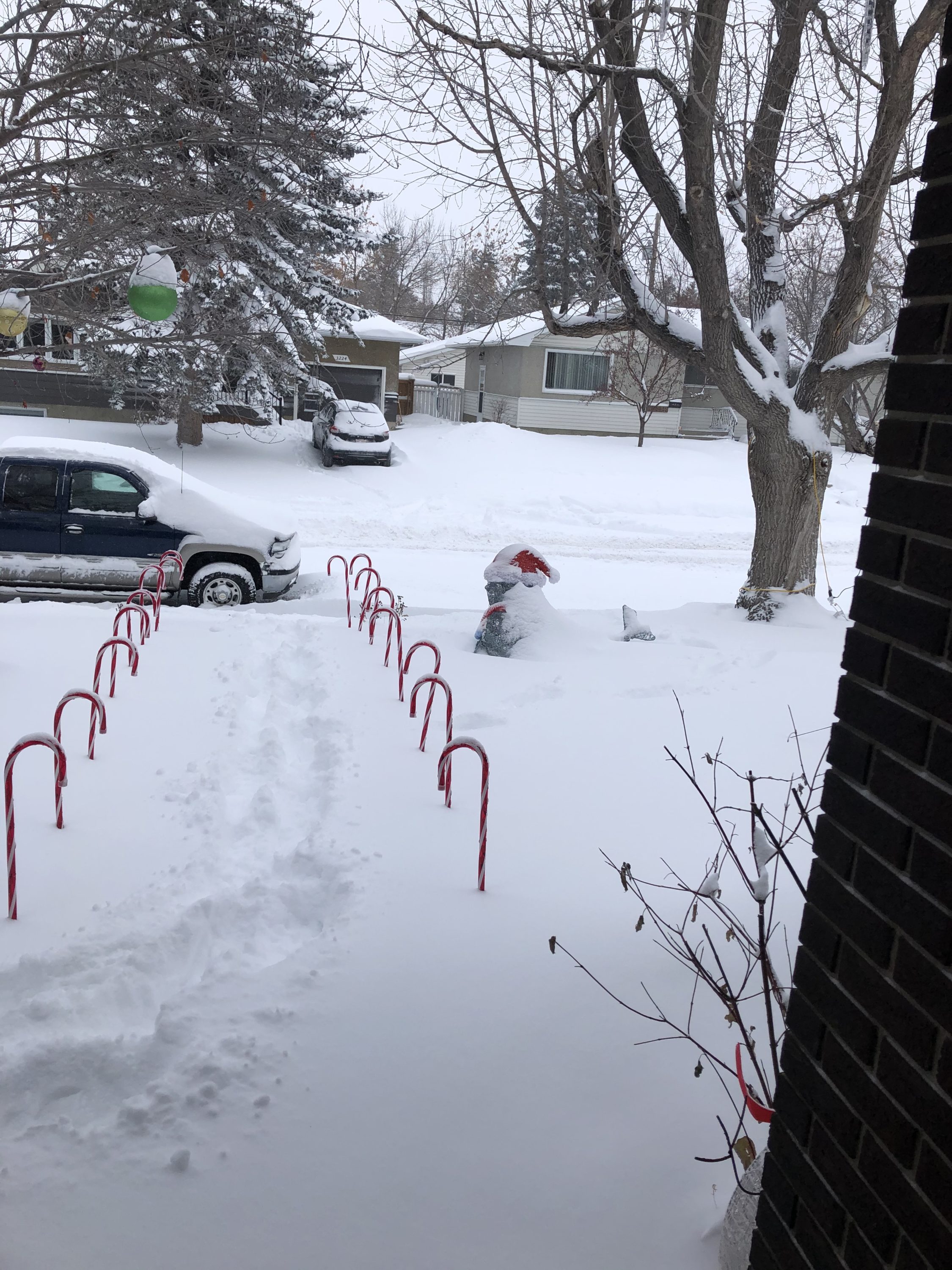 Do you know what's great about a global pandemic and lockdown? Having an enormous snowfall; I had nowhere to go and nothing to do, and so just enjoyed the beauty of it and the leg workout that came from walking through it. The boys made a quinzhee in the back yard and are still adding to it. I'm currently taking bets as to how long it's going to last, since they built it in the absolute coldest and shadiest part of our yard. Without intervention, it should be there until June at the earliest, possibly even July, knowing what our spring weather can be like.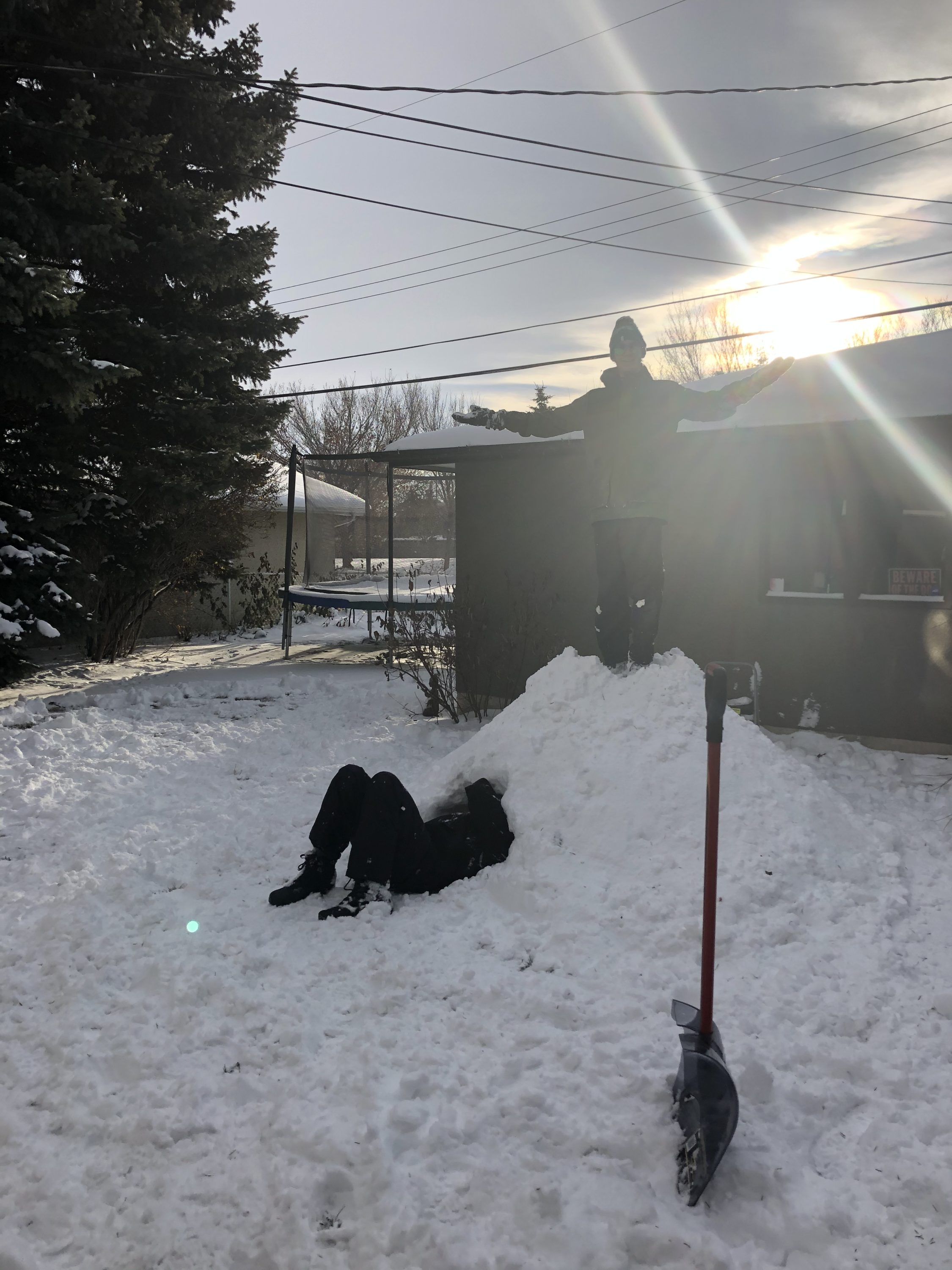 We've had even more snow since I took this photo Christmas Eve, so it's even bigger now. Perhaps this will be a series! The evolution of the quinzhee. Stay tuned for more exciting updates.
Speaking of exciting updates and living on the edge, I baked two artisan loaves on Christmas Eve. I haven't baked bread in a long while, but during the spring – or possibly summer, who really knows, time is a fluid concept right now – I was walking down the baking aisle at Superstore and they had yeast, so I grabbed a jar. I didn't need yeast. I wasn't planning on baking bread or anything else that required yeast. But there it was, so I bought it. I know you can all relate.
It wasn't regular yeast, however, but "pizza yeast." I was well aware of that but still I bought it, and it has sat in my pantry ever since. Last week I began preparing to make the dough for bread, and I looked at the jar, which specifically stated that this pizza yeast was not to be used for bread baking. WELL. Danger is my middle name and so I used it anyway.
I thought, what's the worst that could happen? What is the worst possible scenario here? Why the dire warning? Was the dough going to explode all over the oven? Was it going to spontaneously combust? Or, more probably and less dramatically, would it never rise or perhaps implode?
There did seem to be a few very hard lumps in the dough, but upon baking the loaves turned out just fine. Better than fine, really, they were delicious.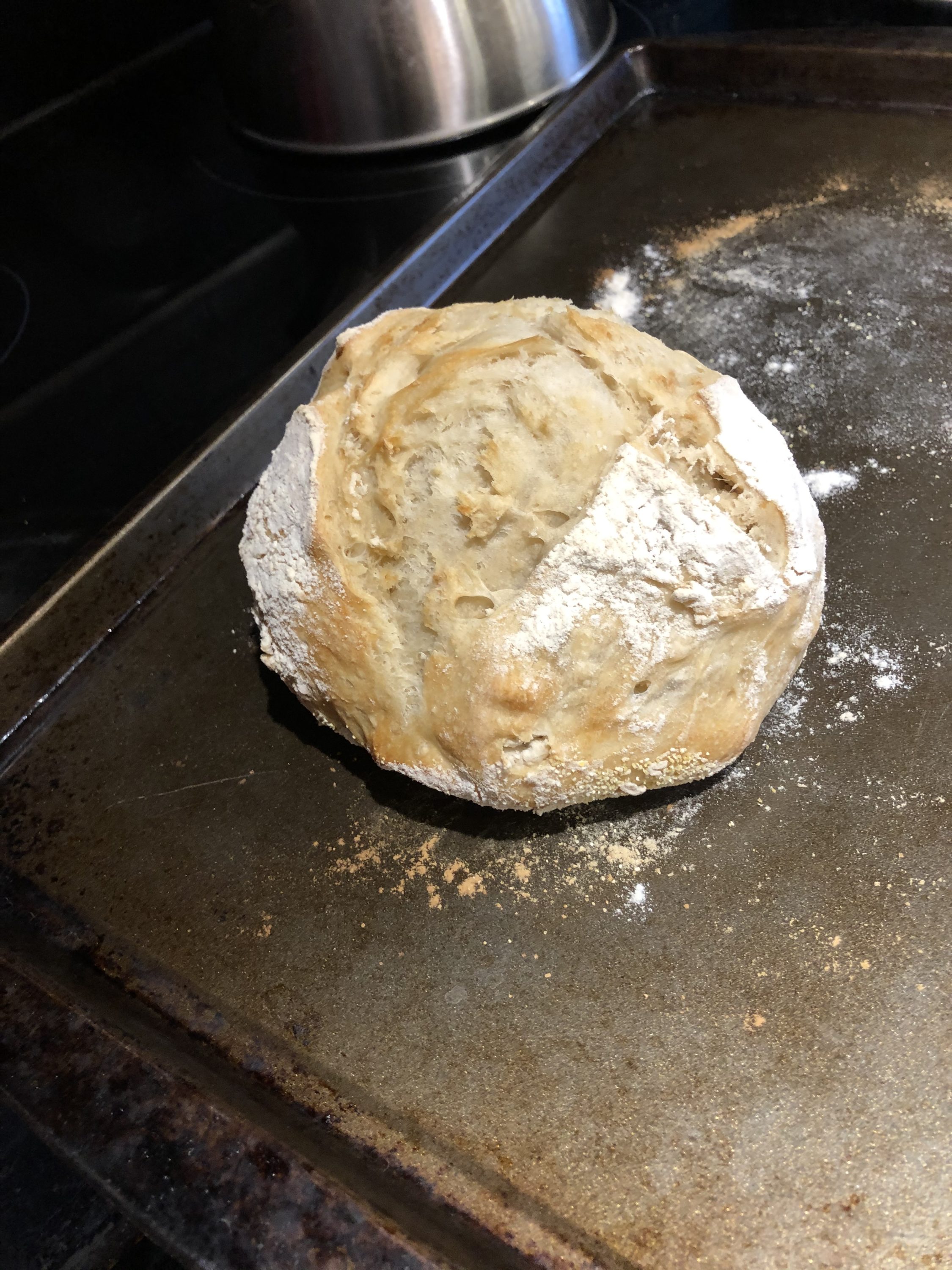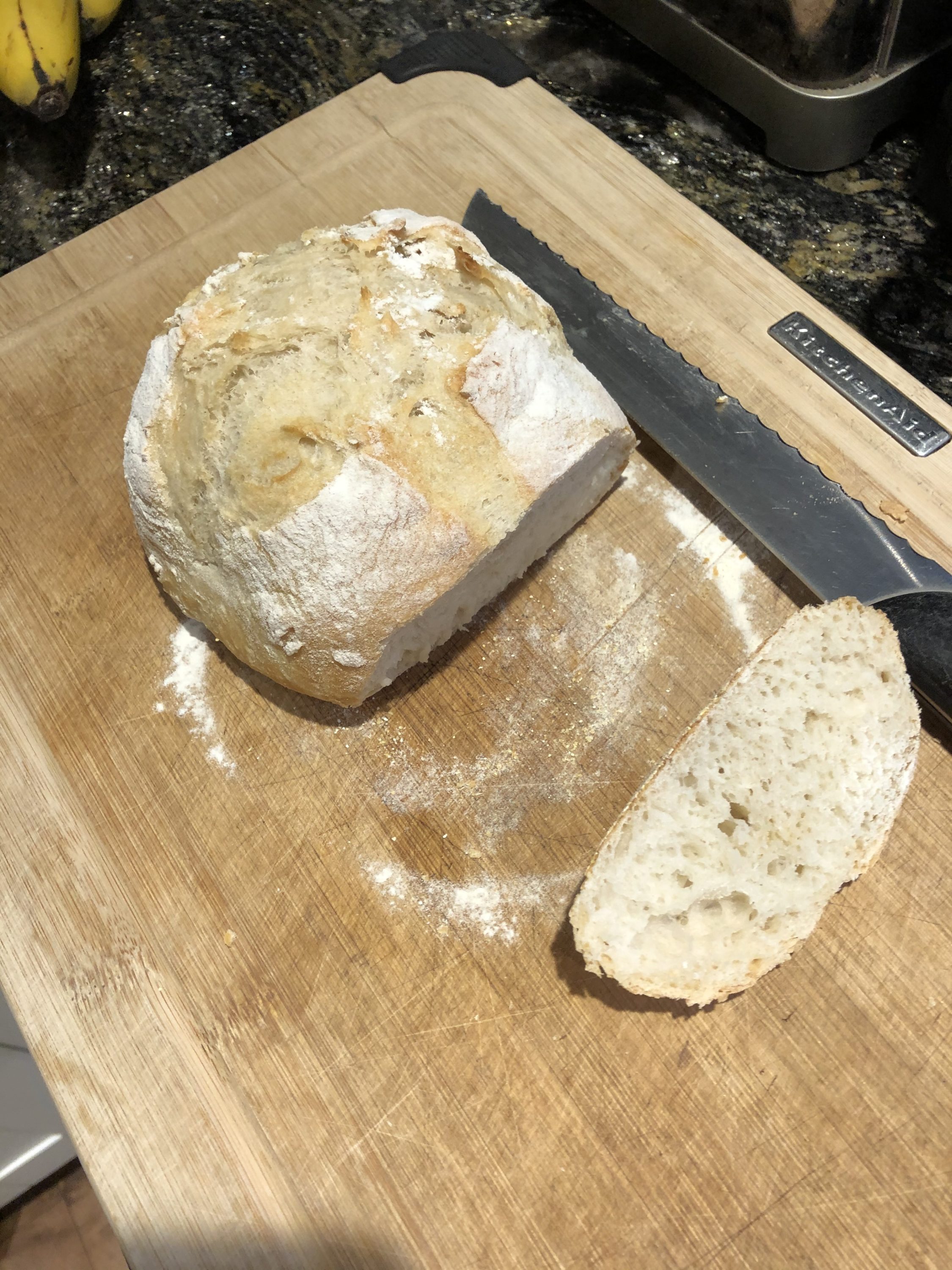 Living on the edge! Baking bread with pizza yeast! What's next, having a pile of twelve books from the library during a lockdown? Well. That's a nice segue into…
Pandemic Reading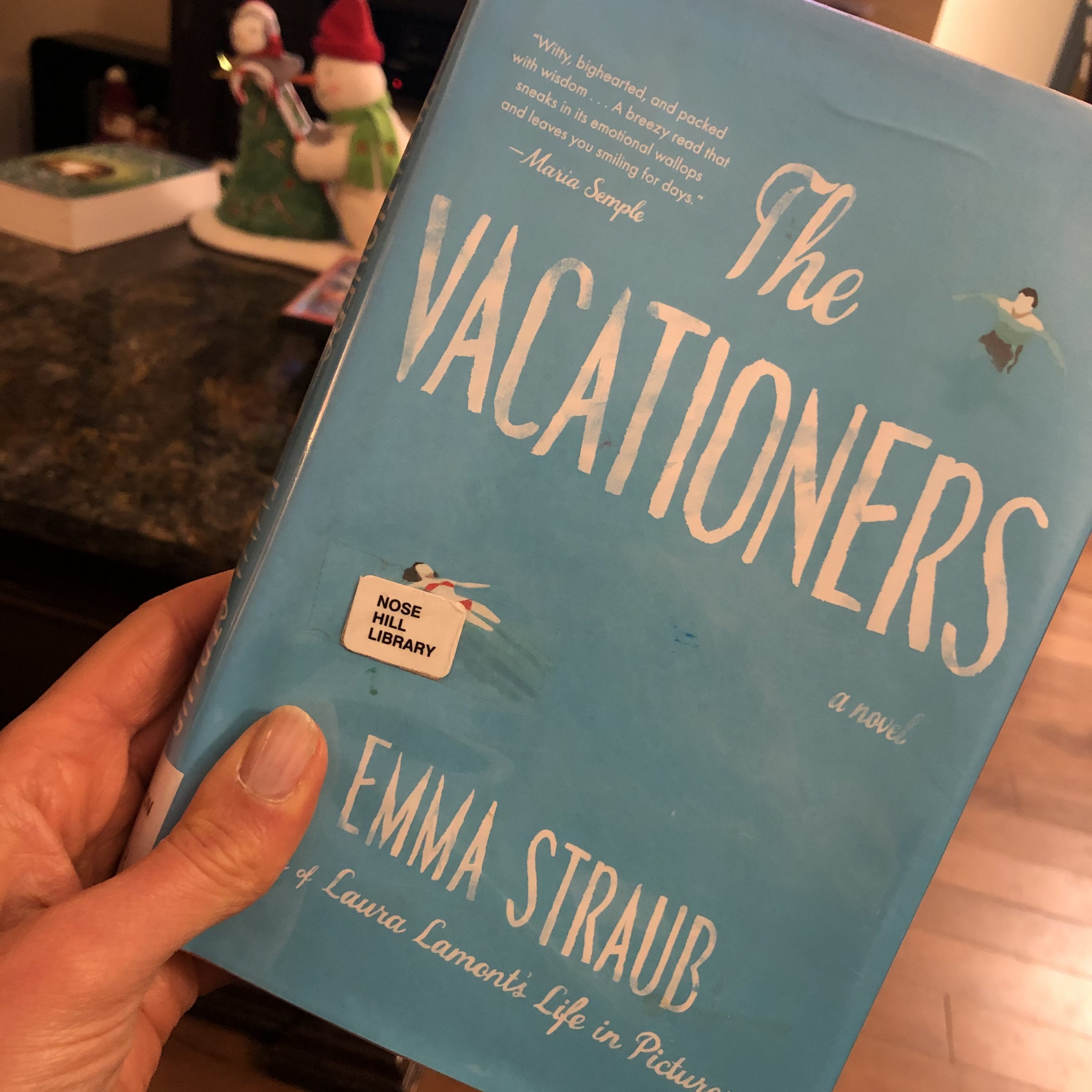 Oh, this was SO fun. I really like Emma Straub. This was just lovely and the characters were all great. All in all, very enjoyable.
This was very Shirley-Valentine-finds-herself in the best possible way. A marriage ends and everything changes. Fabulous and a perfect holiday read.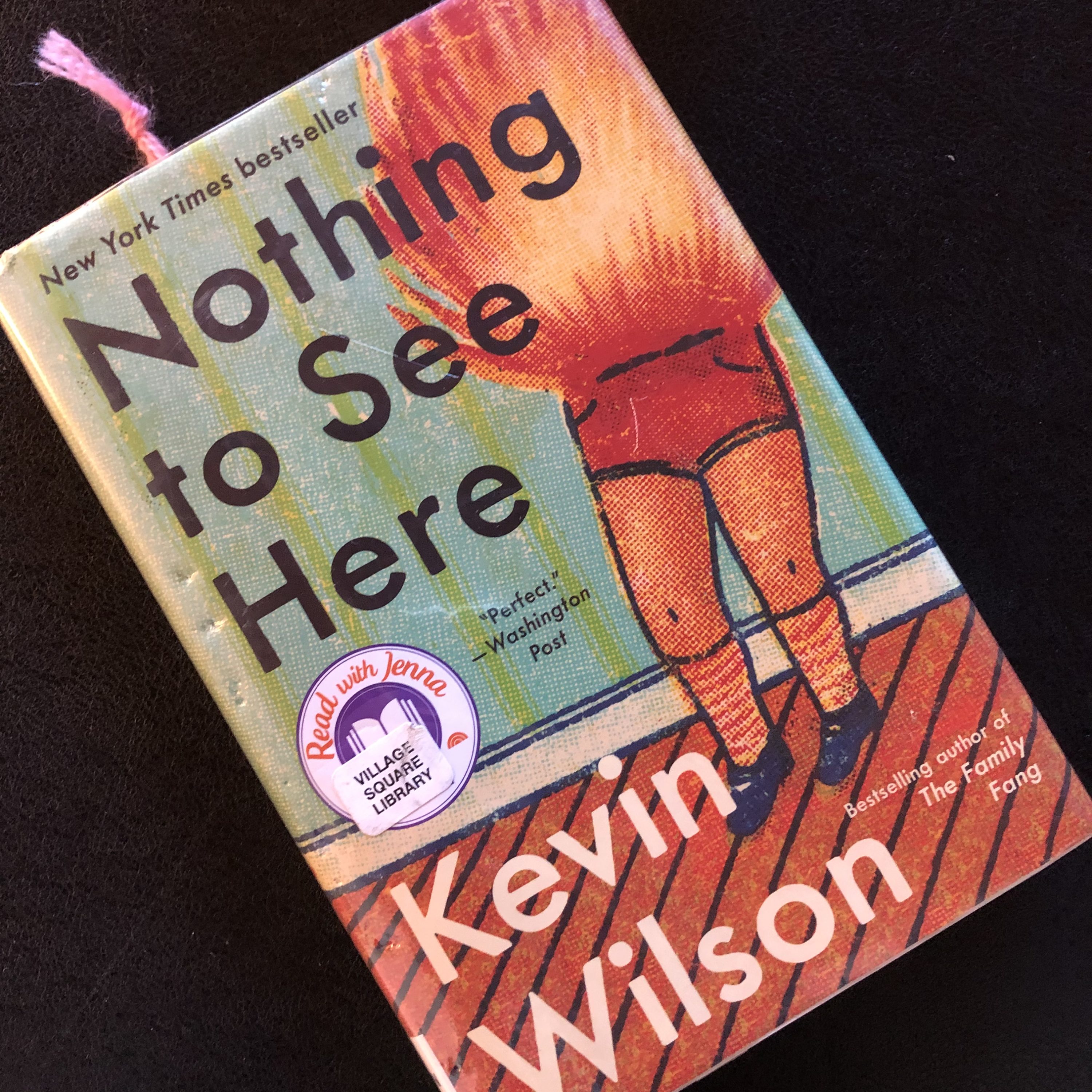 I'm all about the feel-good books this week, and this was a very strange yet lovely story about a woman who takes a job looking after ten-year-old twins who…spontaneously catch on fire when they are upset. It was really enjoyable.
Of course, Christmas wouldn't be Christmas without my annual reading of Santaland Diaries and Dinah, The Christmas Whore.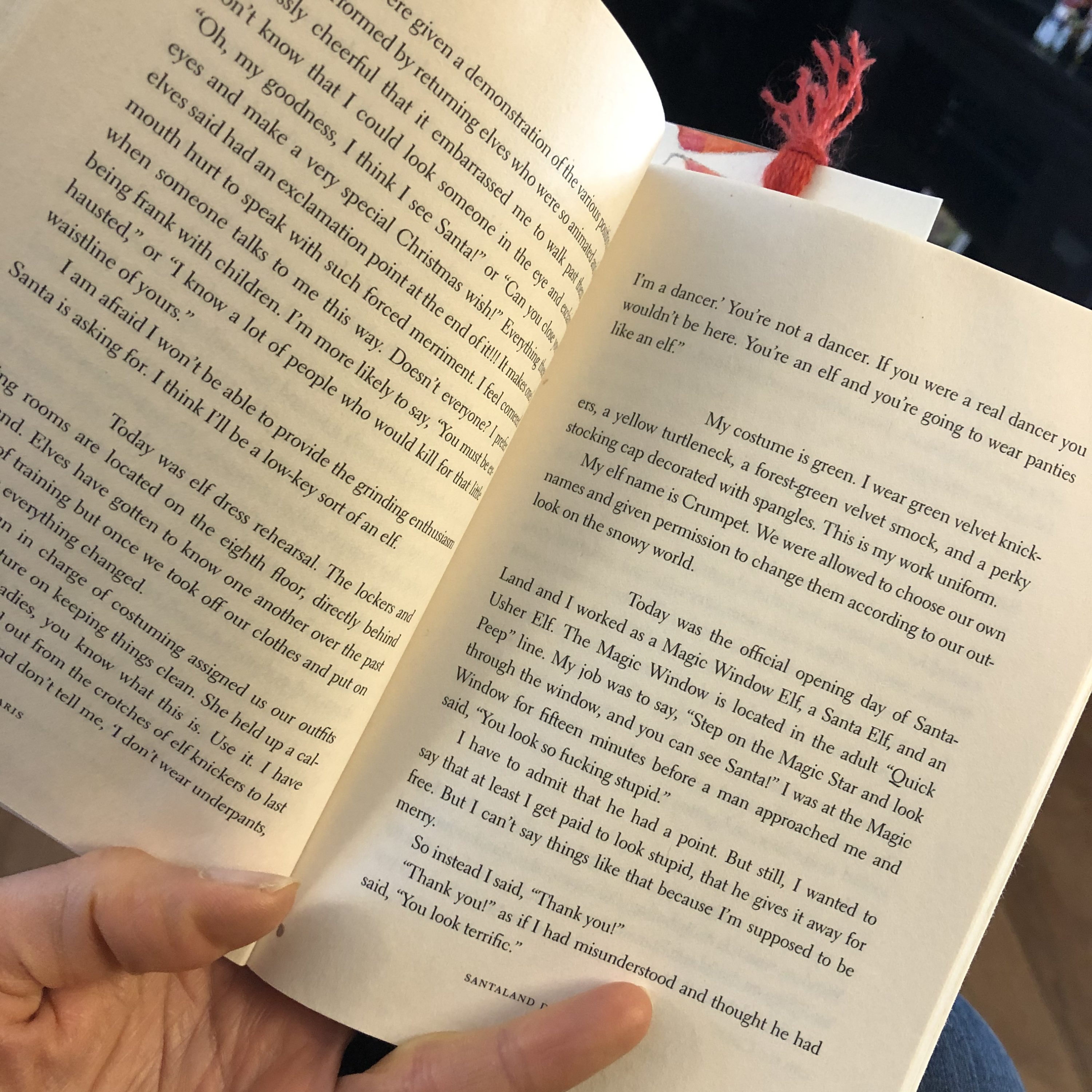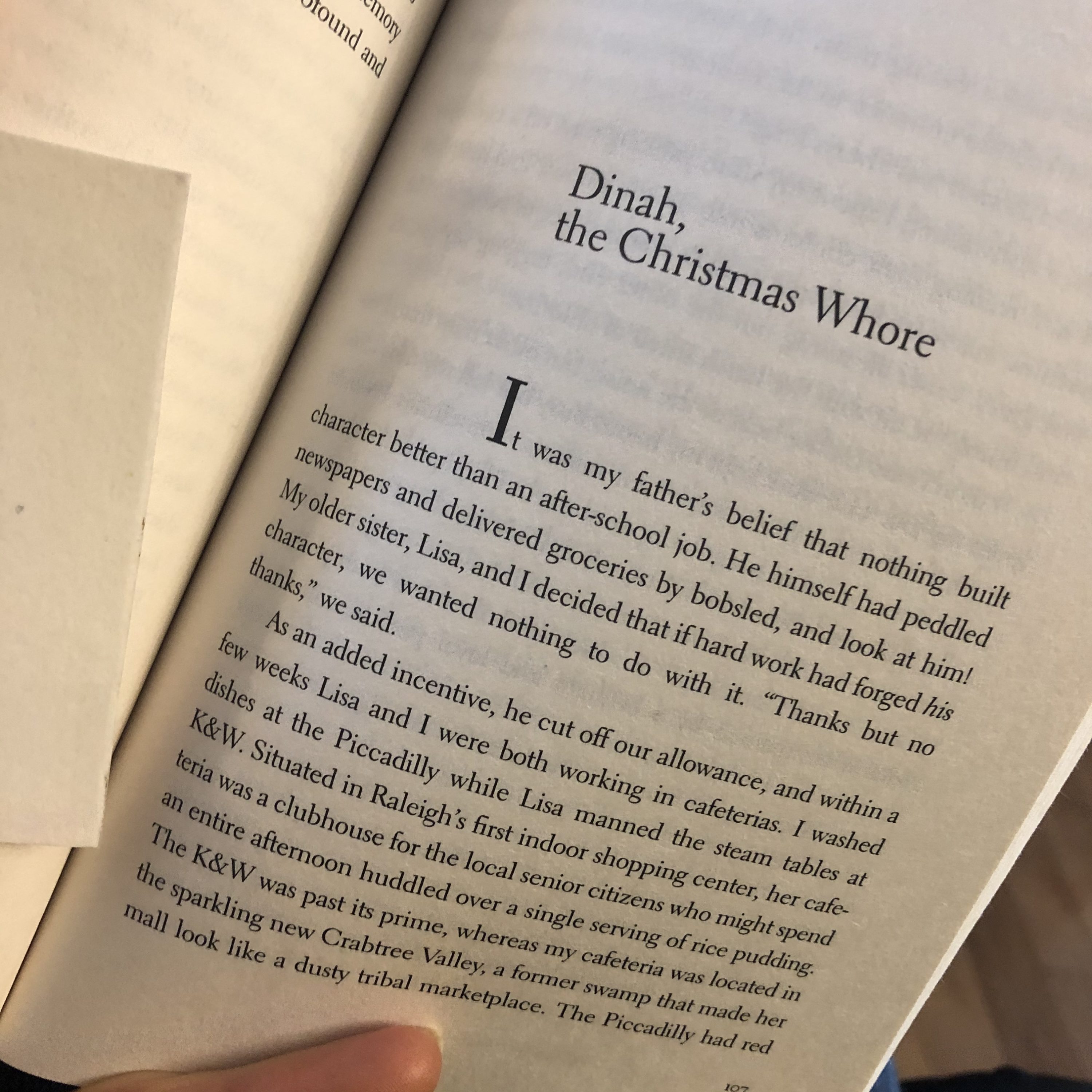 And on a non-book-related topic, it also wouldn't be Christmas if the boys weren't making an insane-looking gingerbread house. Excuse me. An insane-looking gingerbread MANSION because we are nothing if not Fancy People around here.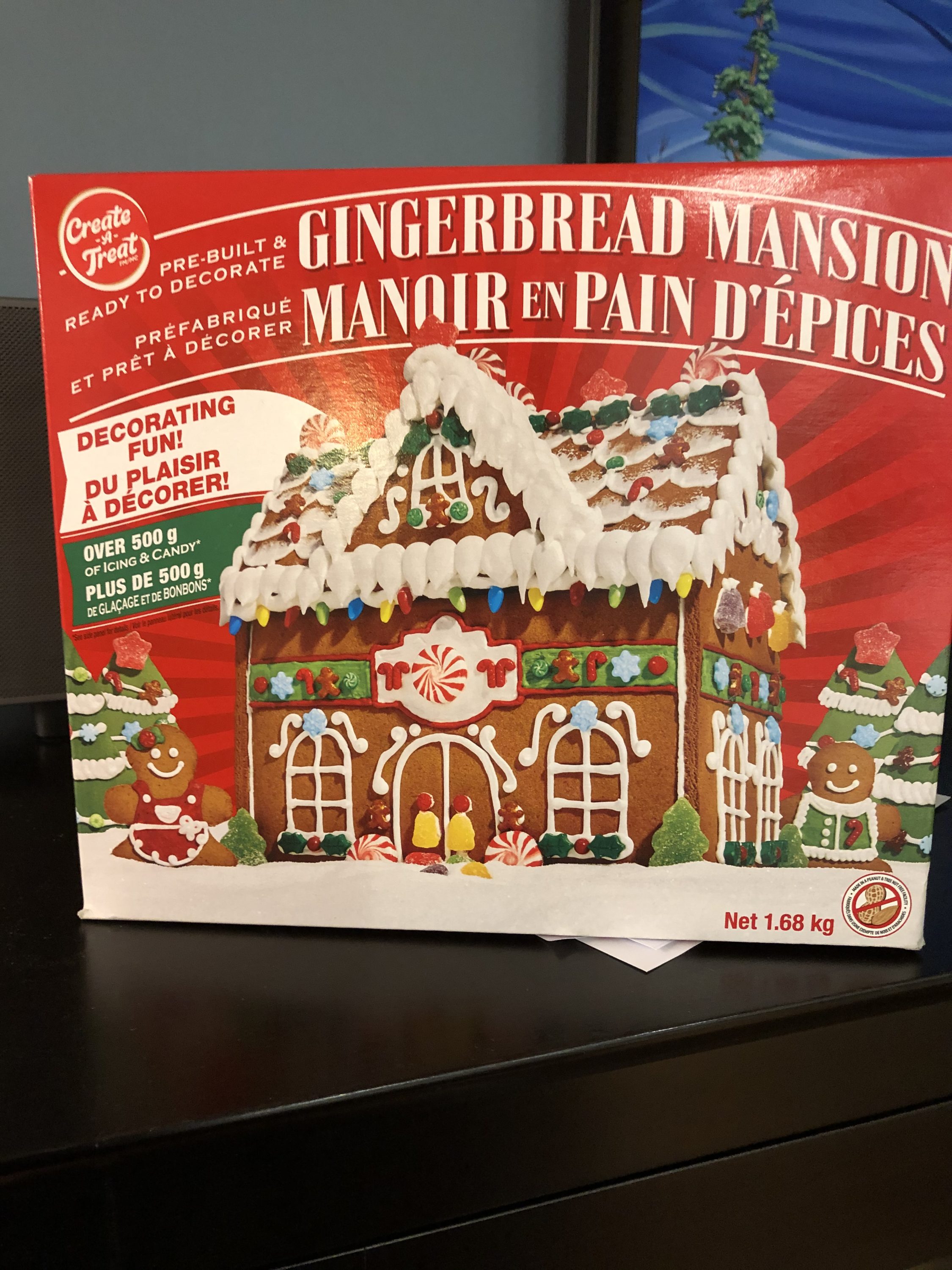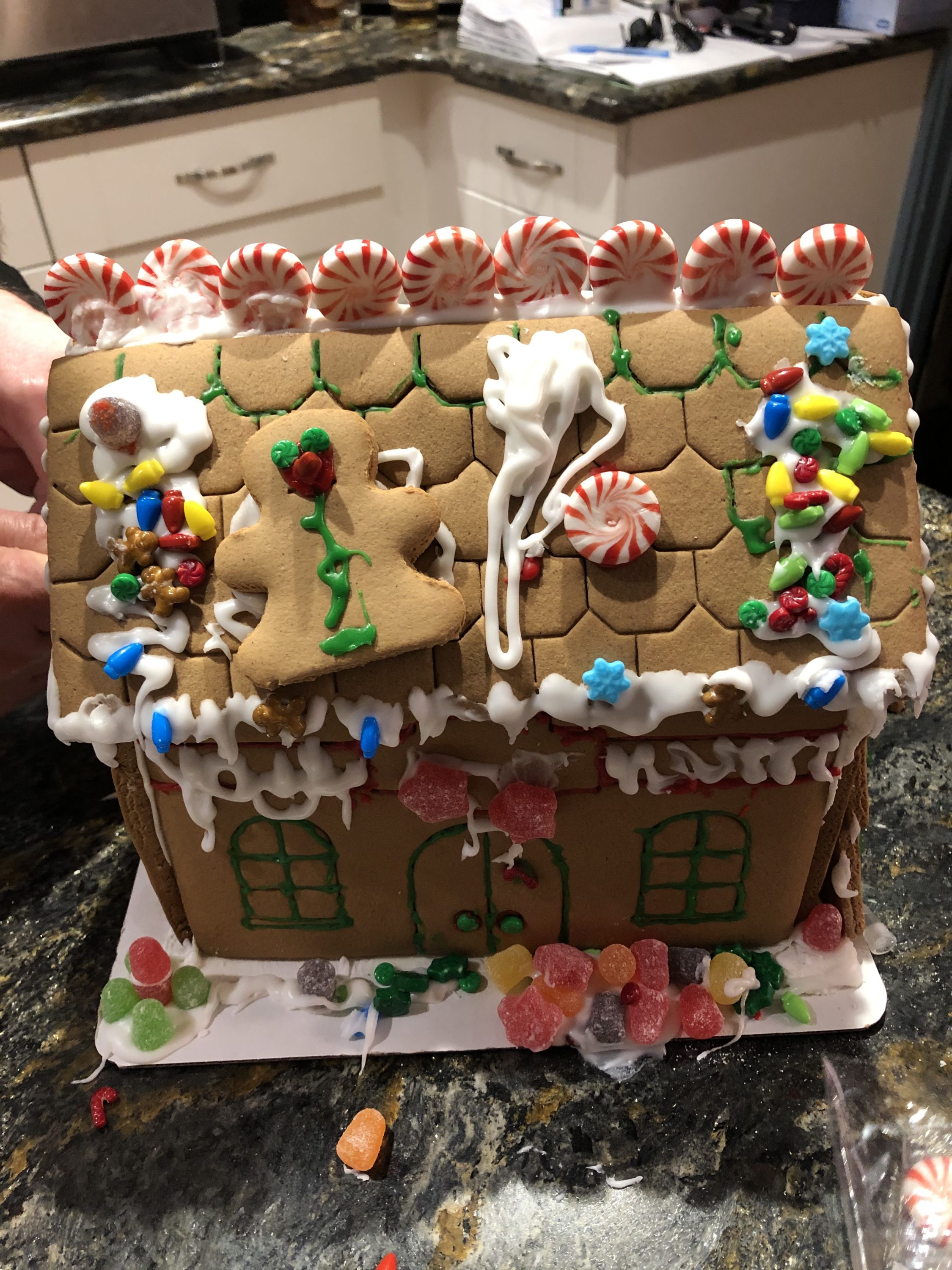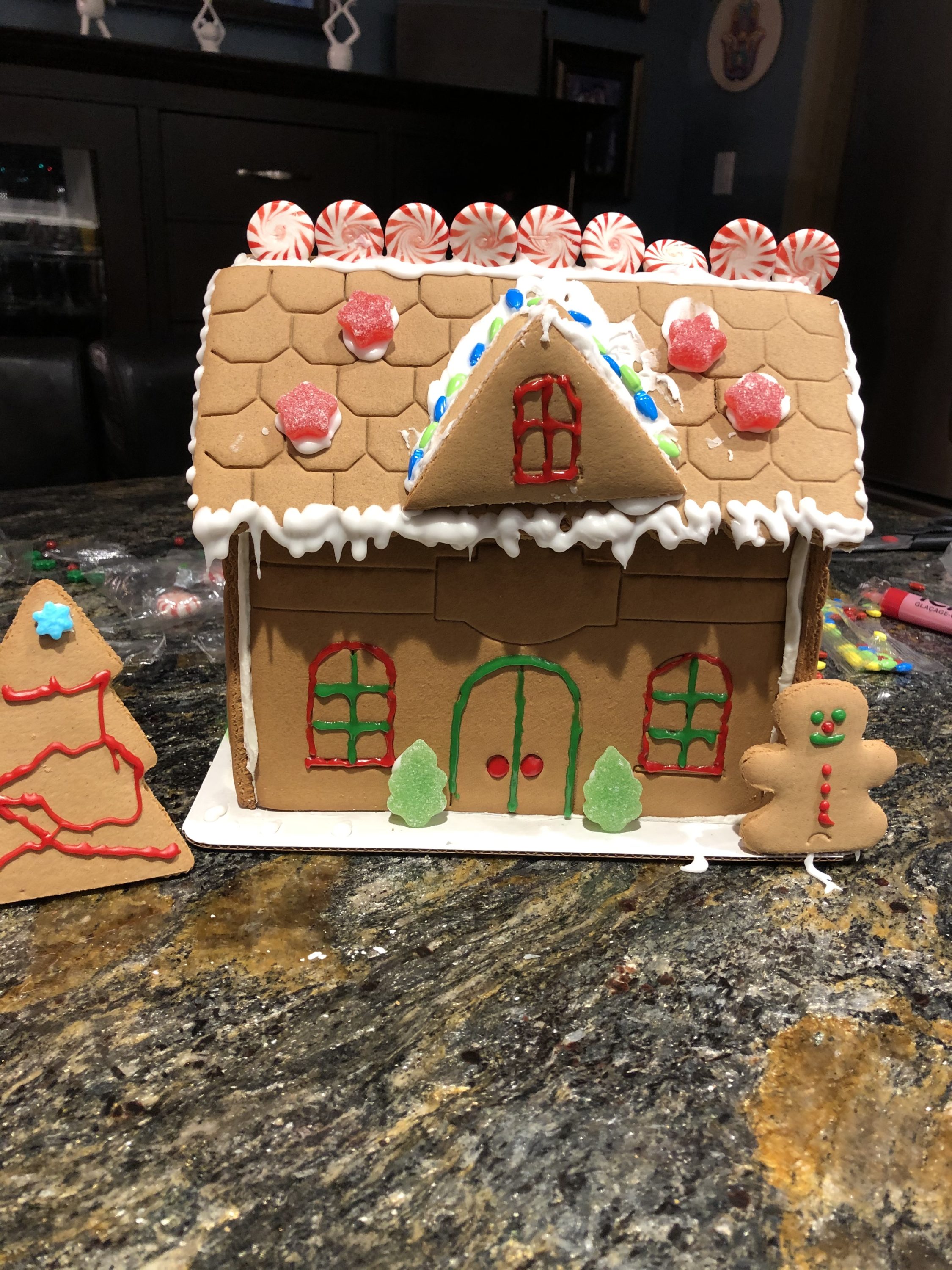 I hope you are enjoying many holiday treats, and that you received lovely gifts, and that you are all well and healthy. I will leave you with a photo of one of my favourite gifts this year, and possibly ever.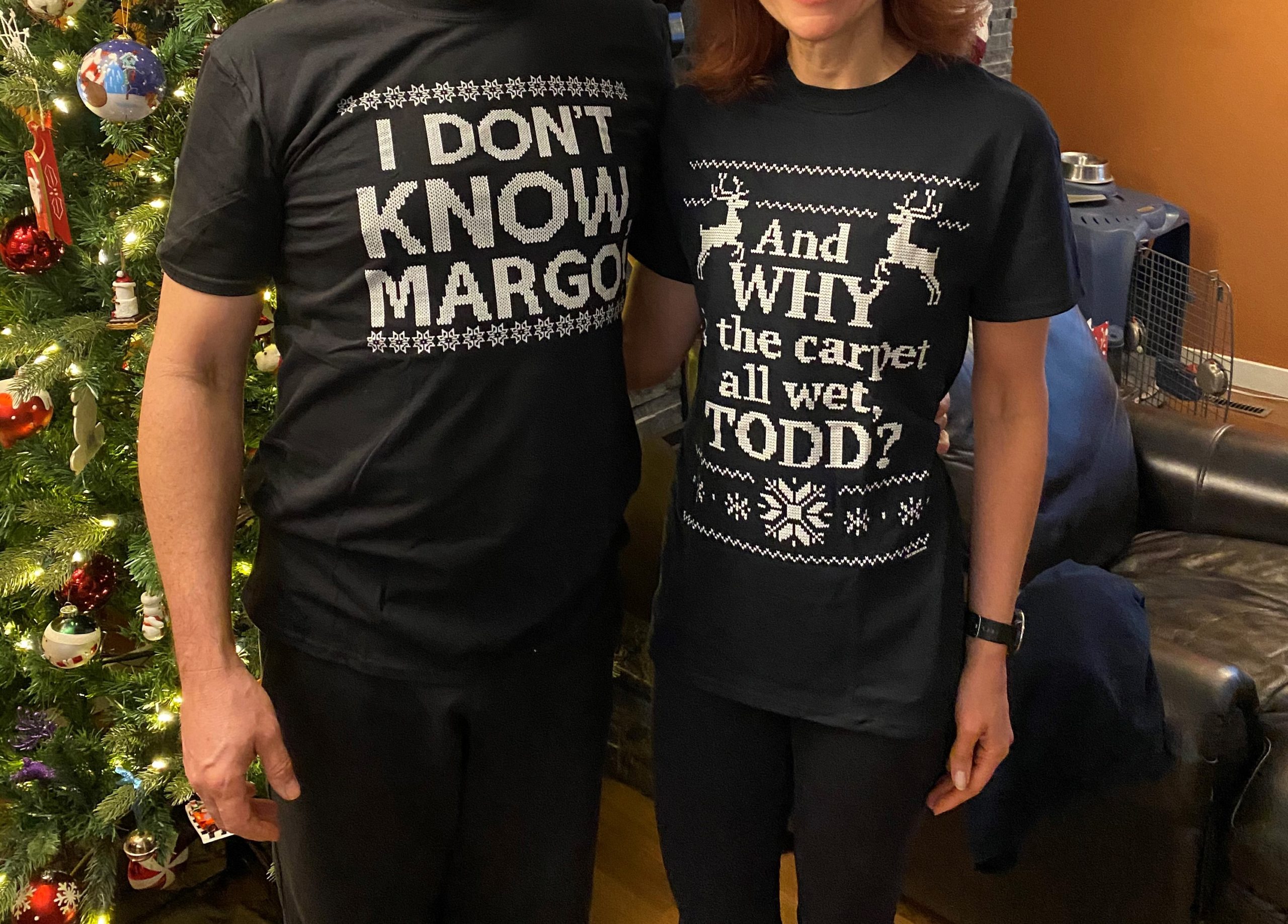 Happy happy, friends. xo