Double Up The D
I am a person who feels very strongly about the benefits of various vitamins and dietary supplements, and if you are a person who, like my dad, thinks that AT BEST such items are useless and a waste of money, not to worry. I am not going to try to sway you to the side of tumeric supplements and the various vegan glucosamine options available to you. I am, however, going to talk about Vitamin D.
I am not a medical professional or being paid by Big Vitamin, but I want to encourage you all – especially those of us in the Great White North – to double your Vitamin D intake. I have long been a believer in Vitamin D, and not just for the bone growth and development that it is officially touted for. I think Vitamin D plays a significant role in mood stability and also immunity. Current research shows a correlation between Vitamin D deficiency and the more severe of the Covid symptoms for those who contract it, and I feel vindicated.
Although, technically, I think that a Vitamin D deficiency is probably present in most severe cases of viral and bacterial illness, not just Covid, but let's stay on trend here.
We all take a multivitamin in the Boyhouse, which contains 400 IU of Vitamin D, but that is, in my non-medical opinion, NOT ENOUGH. During the summer we take 1000 IU in addition to the multivitamin – yes, I spend a lot of time outside in the sun, but I am always wearing sunscreen which prevents Vitamin D absorption – and then, when we roll the clocks back, we take 2000 IU. Actually, this year we started taking the double dose early, since we had such a stretch of cold and grey weather, but you know. I approximately time it with the end of Daylight Saving.
School's Out…For A While
I feel like we need all the Vitamin D we can get our hands on, not only because the sun is setting before 5 pm, but also because new restrictions were announced on Tuesday, and the only one that affects me – as I was already NOT gathering with people, NOT eating out, NOT playing team sports, NOT going to worship services, and really NOT doing anything at all – is that all grades 7-12 students are doing "at-home learning" now until January 11.
I had a really hard few days last week; I am generally perky and optimistic, but I was feeling extremely despondent and sad. Monday morning as I was finishing my cardio workout, my watch started exploding with notifications from Power School, saying that my younger son was marked "in isolation" for the week. As it was 7:45 am and he was a) still at home, and b) healthy, I was very confused. It turns out that there was a Covid case in one of his classes and he was to be home for two weeks.
To be totally honest, I was not worried about his physical health; the case was in his math class, all kids are masked and relatively distanced, and it wasn't one of his friends with whom he eats lunch (outside, also relatively distanced). I was, however, worried about his mental health. He's a very social kid and the thought of him spending hours doing schoolwork alone in his room on his laptop was…not great. The next day, however, I learned he would soon be joined by his brother, as everyone was transitioning to "at-home learning."
So that was a blow. I get it. I do. But! My kids have been thriving in their strange, masked-up school environment. They have never complained about wearing masks, they have never complained about all the restrictions, they wear masks even when outside, when they are with friends. We've had a few days to process it, and the school is doing everything to make this a smooth transition, learning from the chaos that was in the spring, but still. It's a blow.
Also we do not have a big house and, well. Everyone is home, all the time.
All Quiet On The Grocery Front
Before the restrictions were announced on Tuesday, I was getting multiple texts from friends saying a) Costco and Walmart were both completely sold out of toilet paper, b) lineups at Costco were snaking doubly through the warehouse, and c) everything was terrible.
Wednesday is my regular grocery shopping day, and all I could think was I can't do this again, I can't do it. I was so stressed by the thought of grocery shopping, I hardly slept Tuesday night. I hauled myself to the grocery store for 8:00 am, right after seniors-and-those-with-disabilities hour, and…it was fine. Busier than a regular Wednesday at 8:00 am, but fine. There was plenty of everything, including toilet paper and other paper products, there were tons of cleaning supplies, including Lysol in spray and liquid AND wipe form, and all of the usual staples were stocked up. The only thing they did not have was large packages of spinach, of which I usually buy four per week. I figured this was just a delay in shelf stocking, and that there was no actual spinach shortage, so I am not ashamed to tell you that I completely cleaned out the store of smaller packages of spinach, stacking seven of them in my cart. As god is my witness, if I have to give up my daily green smoothies, someone is going to get stabbed.
Despite the overall fine-ness of the shopping experience, and despite the fact that I got a Lindor chocolate house as a gift with purchase instead of the dreadful poinsettia (they give them away for free, do NOT try to fundraise with them, NO ONE WANTS THEM) I was in a funk. I could not shake it.
Do you know what DOESN'T work when you're in that kind of sadness spiral? Telling yourself that a trip to Superstore in a pandemic is not exactly standing in a bread line in Ceausescu's Romania. Telling yourself that your life is not exactly like that of the dad's in that movie about the little boy who was a ballet dancer, the dad who was a striking coal miner in 1980s Britain, who had to chop up his dead wife's piano just to use the wood for the fire, who eventually crossed the picket line and endured the verbal abuse of his former friends just so he could provide for his family. I mean, next to that, I am practically Kate, Duchess of Cambridge.
I eventually told myself that while a paper cut is not a broken leg, it still hurts, and I sat with my sadness for a while. I went to bed early and felt much more myself the next day.
Oh Yes, We Need A Little Christmas. Right This Very Minute.
The tree is up!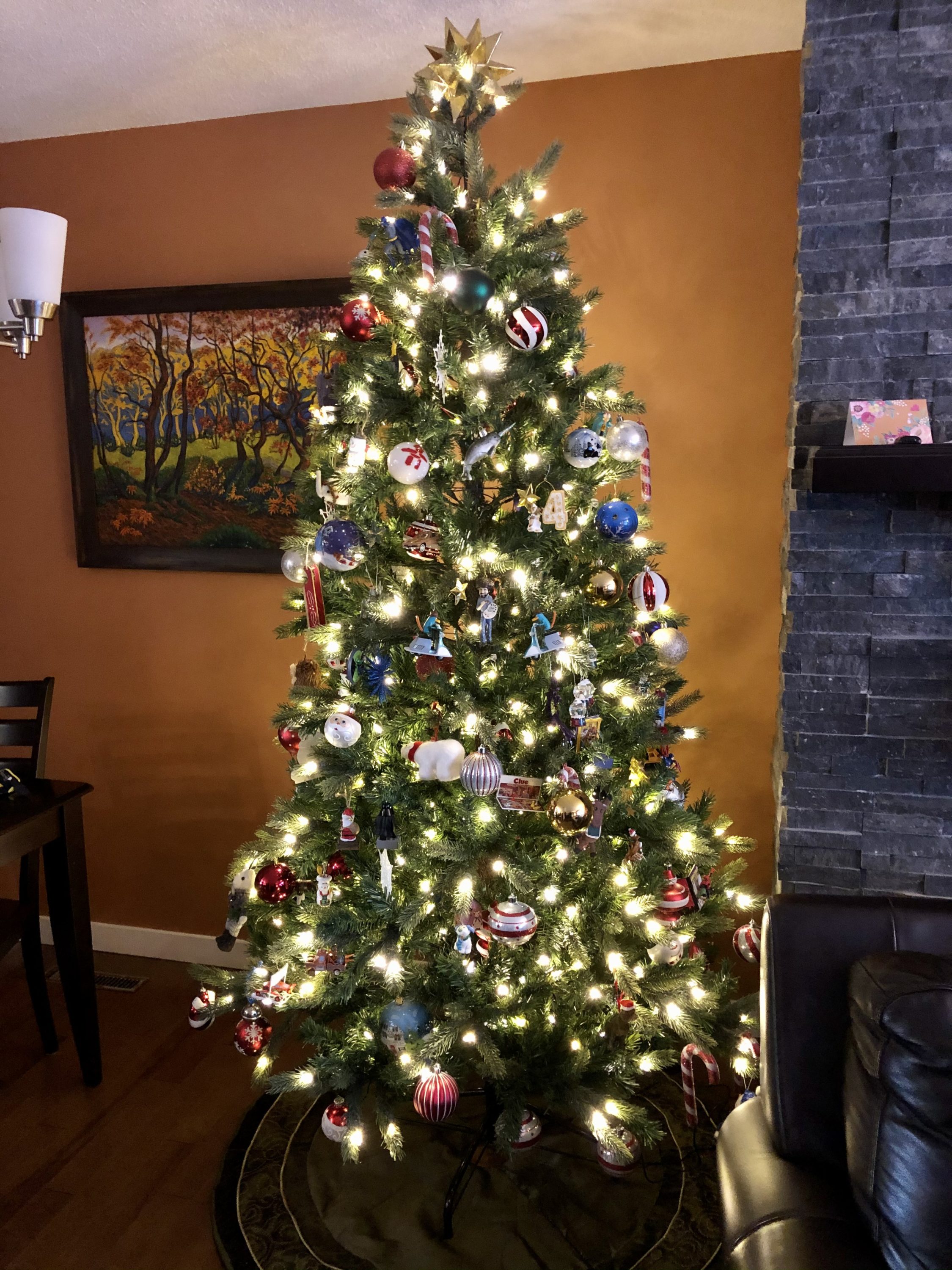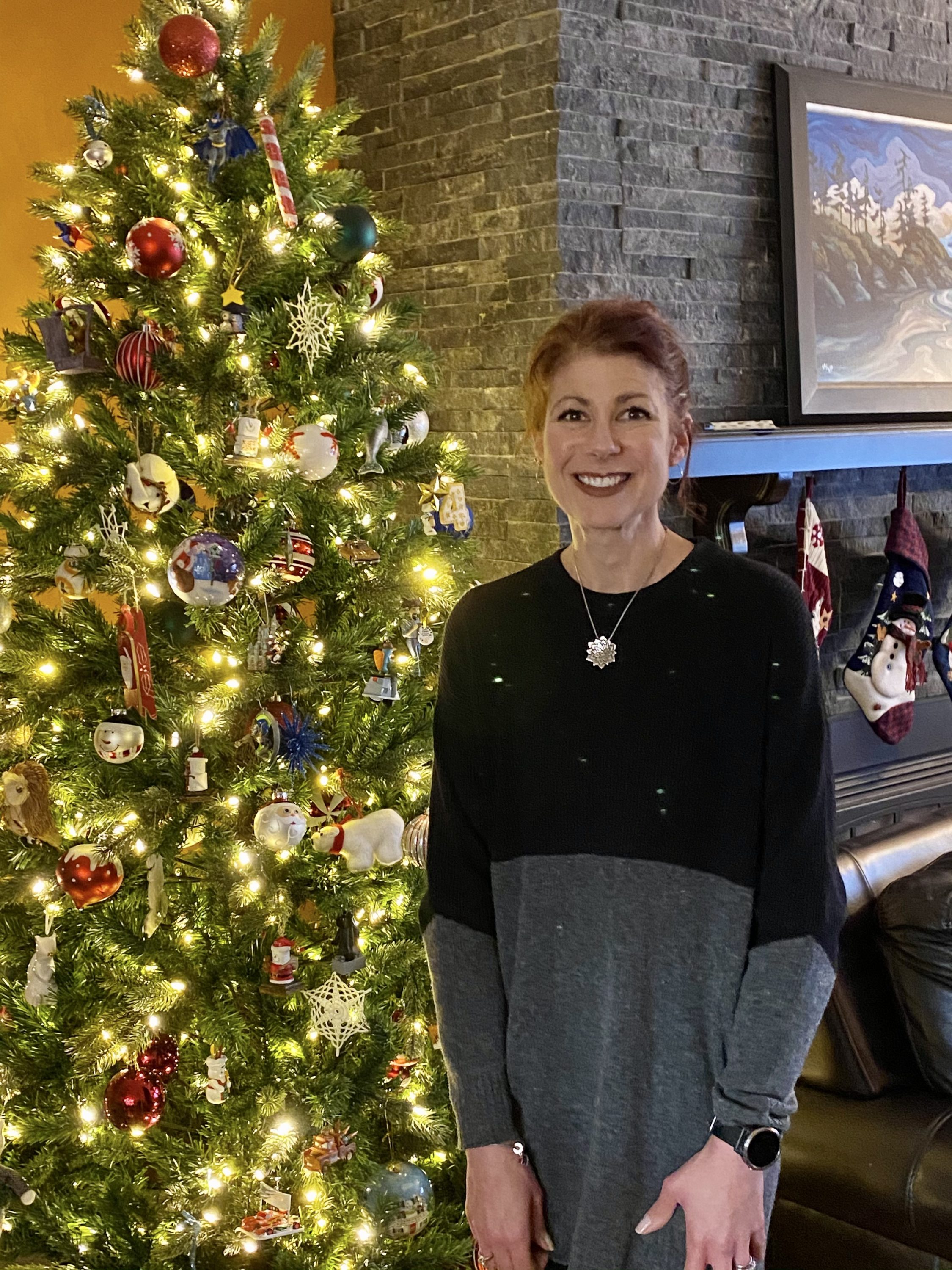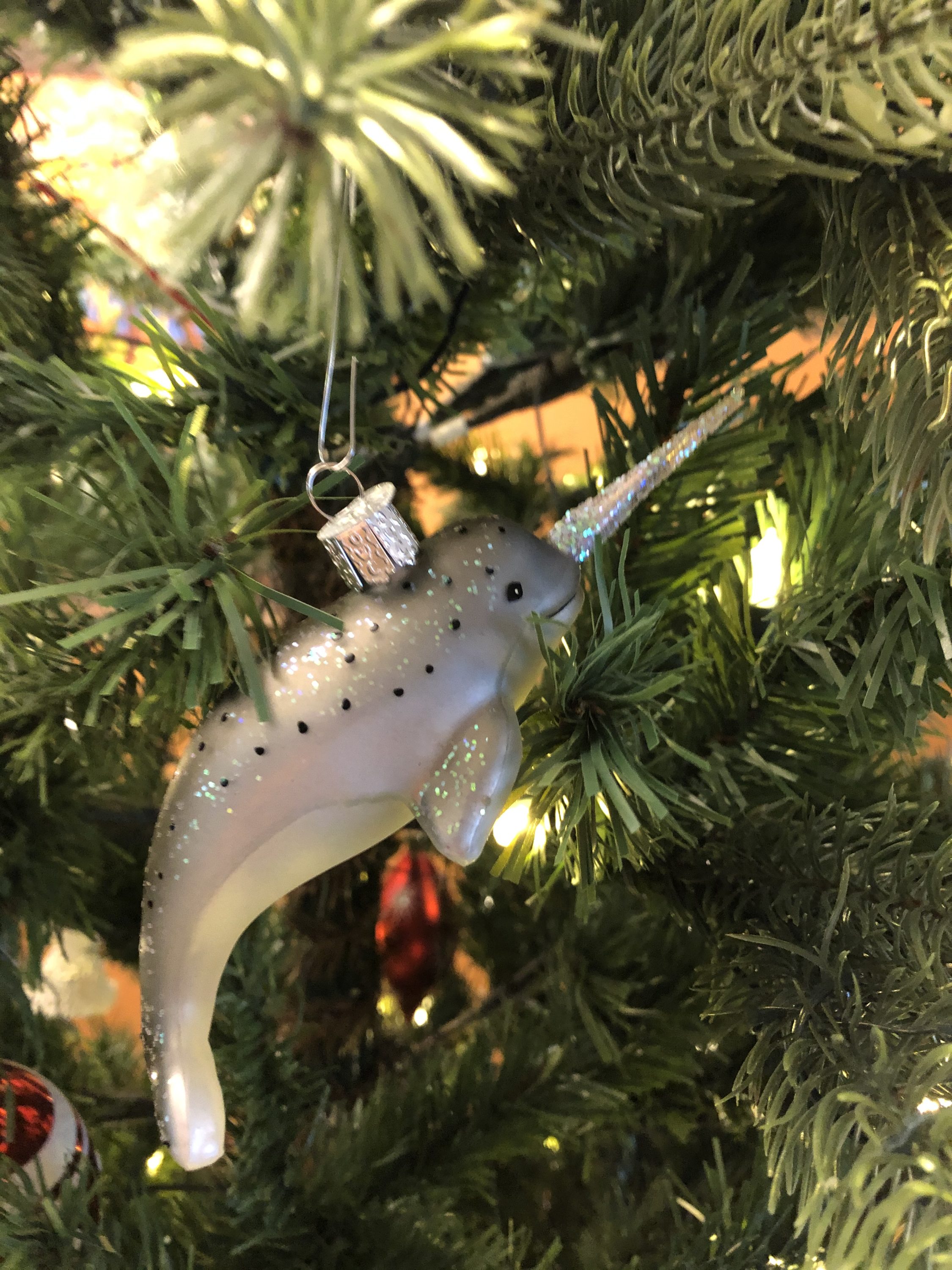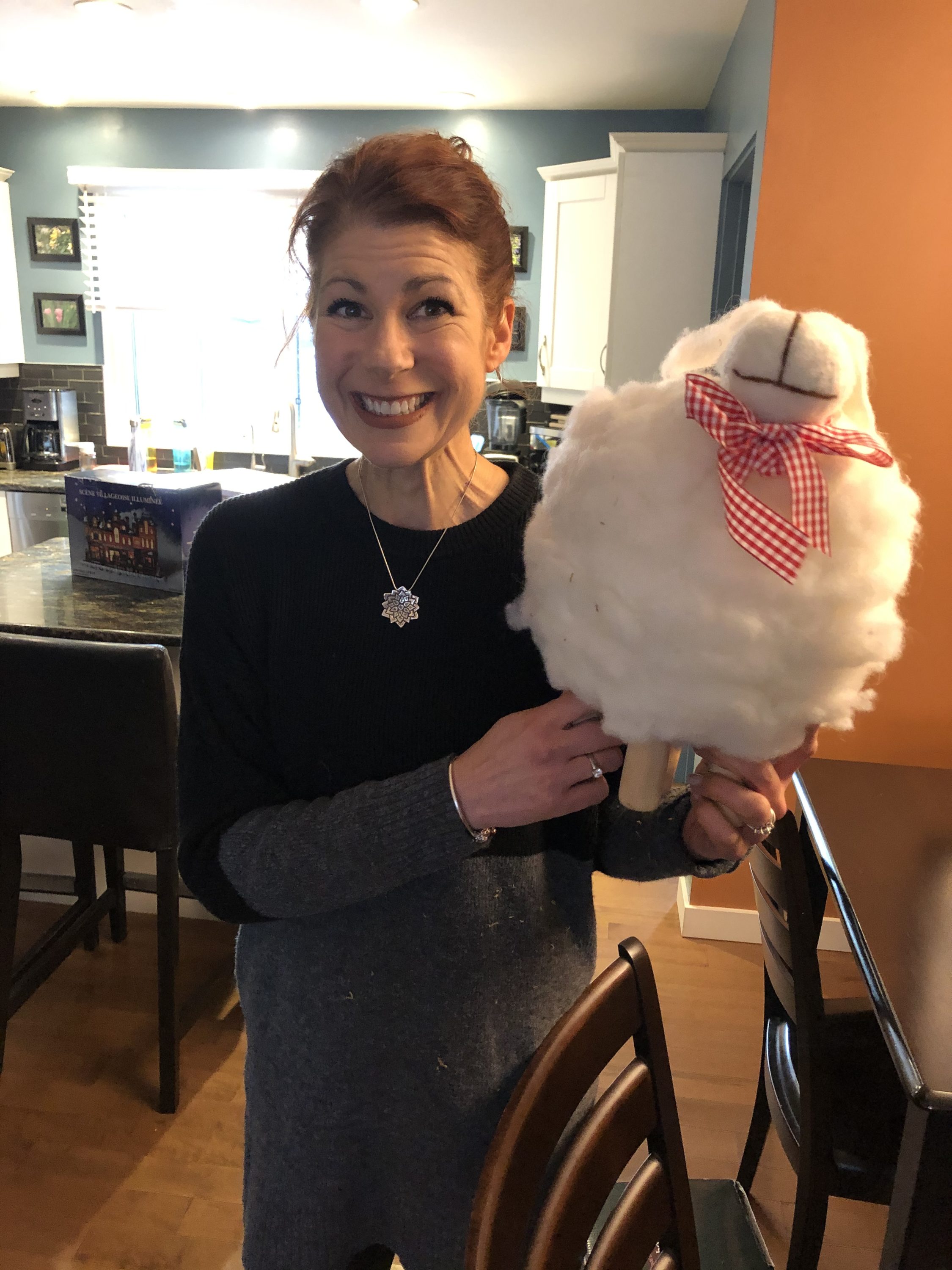 That was the boost this week needed! This year's ornament is a narwhal. The unicorn of the sea! Bye, Buddy, hope you find your dad!
I also started my Christmas baking, kicking things off with my annual gingersnaps (thank you, Co-Op, for having molasses).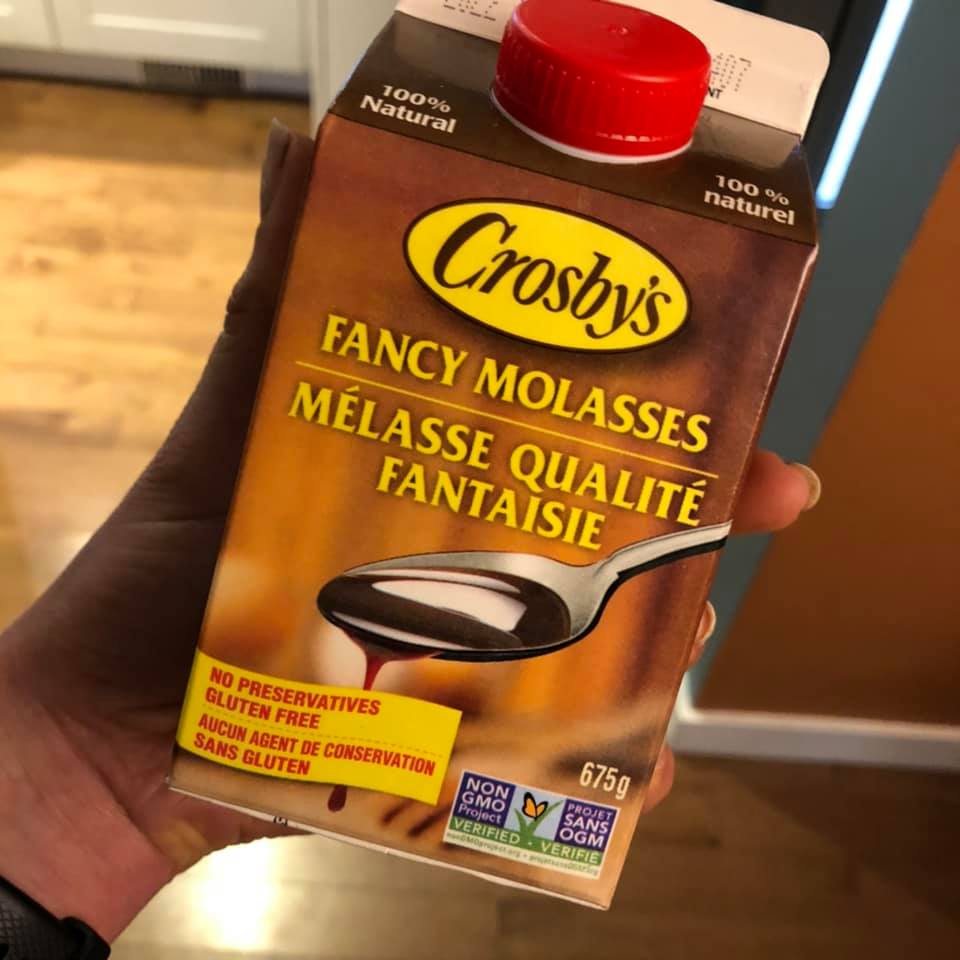 Here's your one chance, Fancy, don't let me down.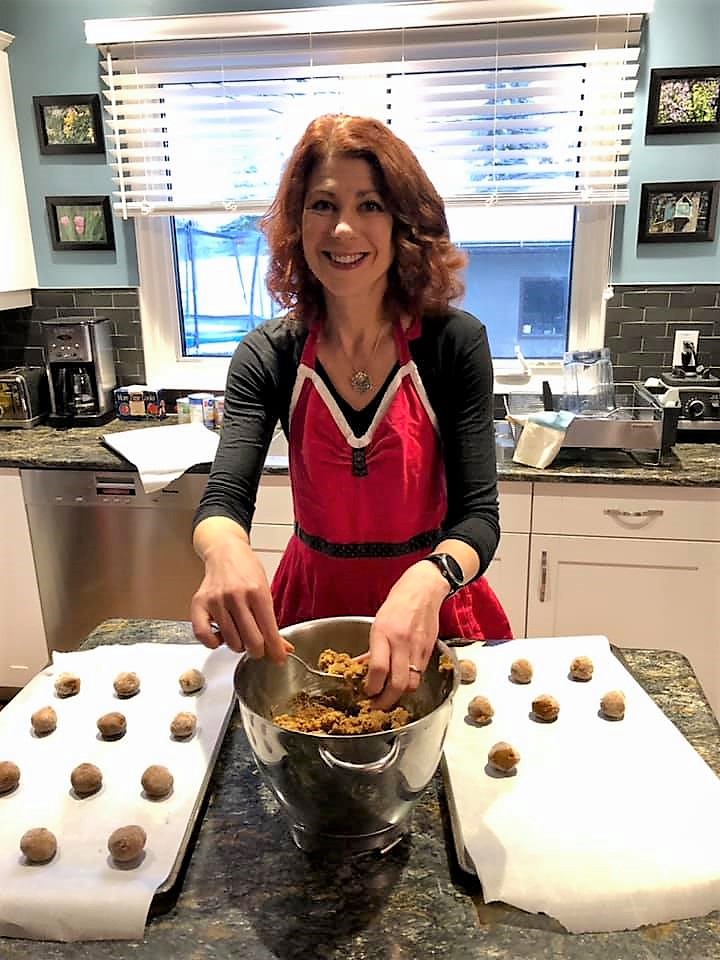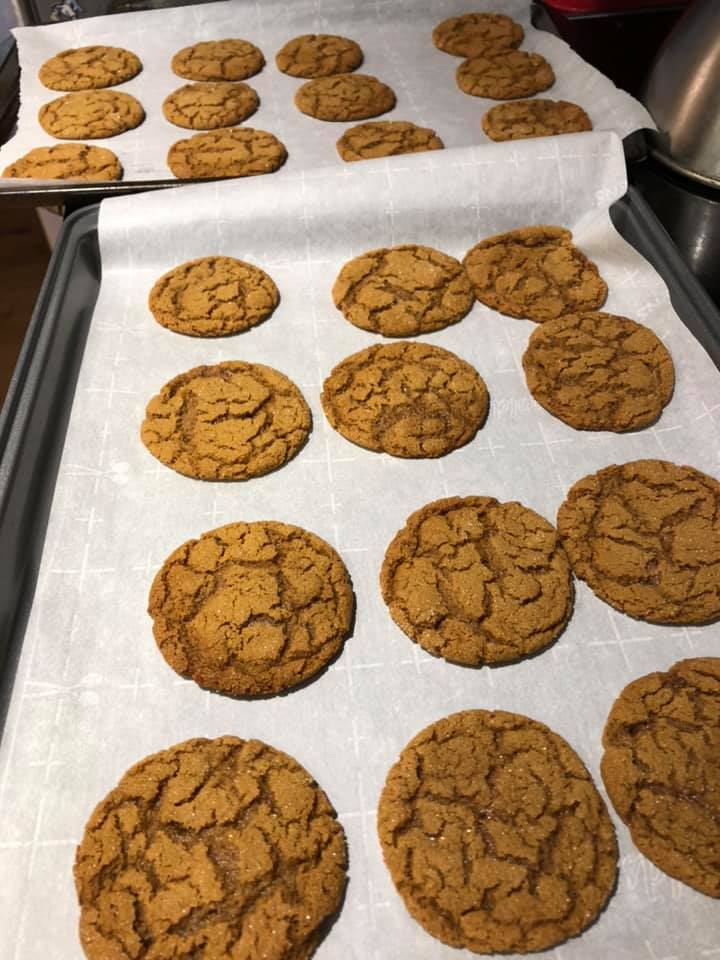 Pandemic Reading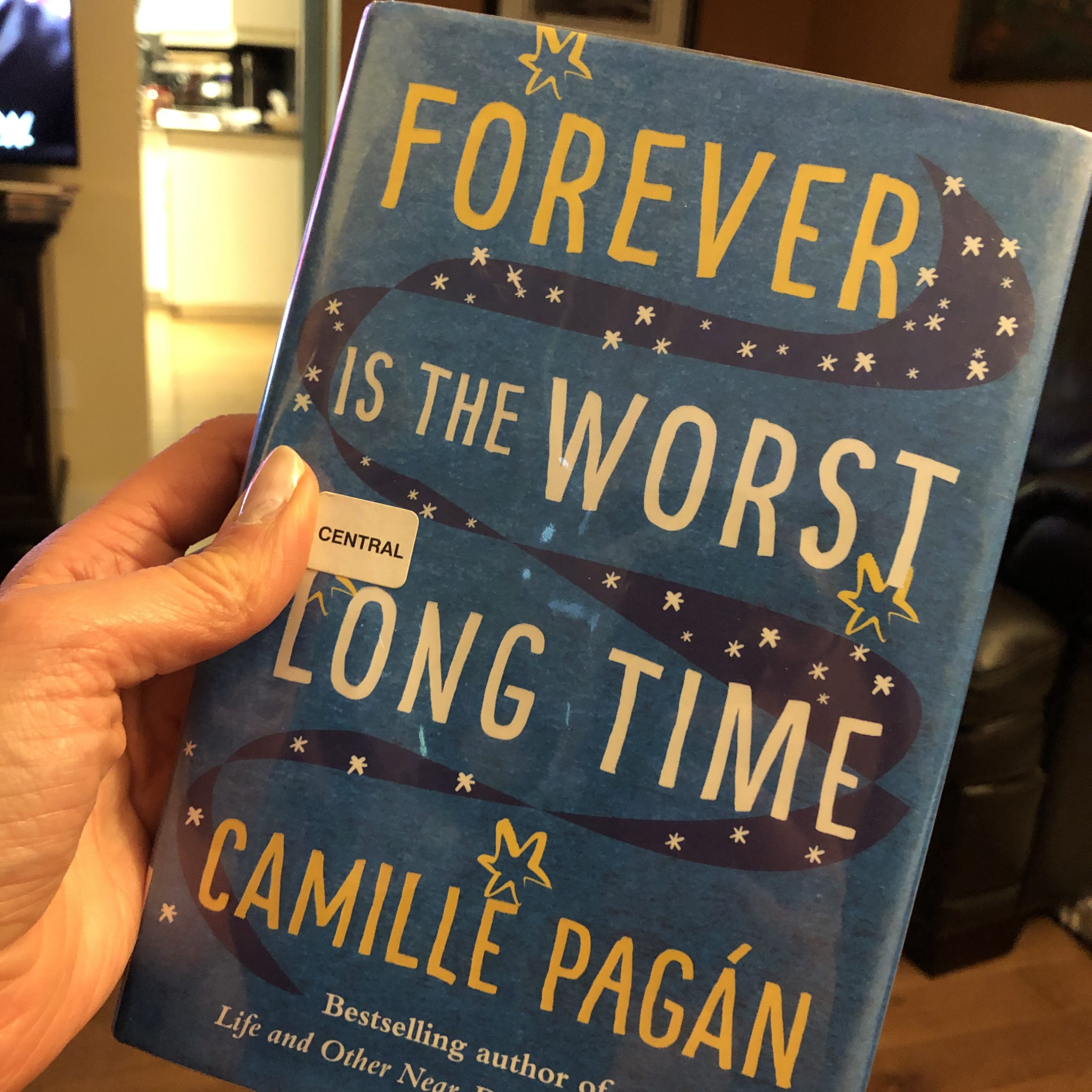 This was lovely and sweet and as soon as I finished it I put every single one of Camille Pagan's books on my "to-read" list.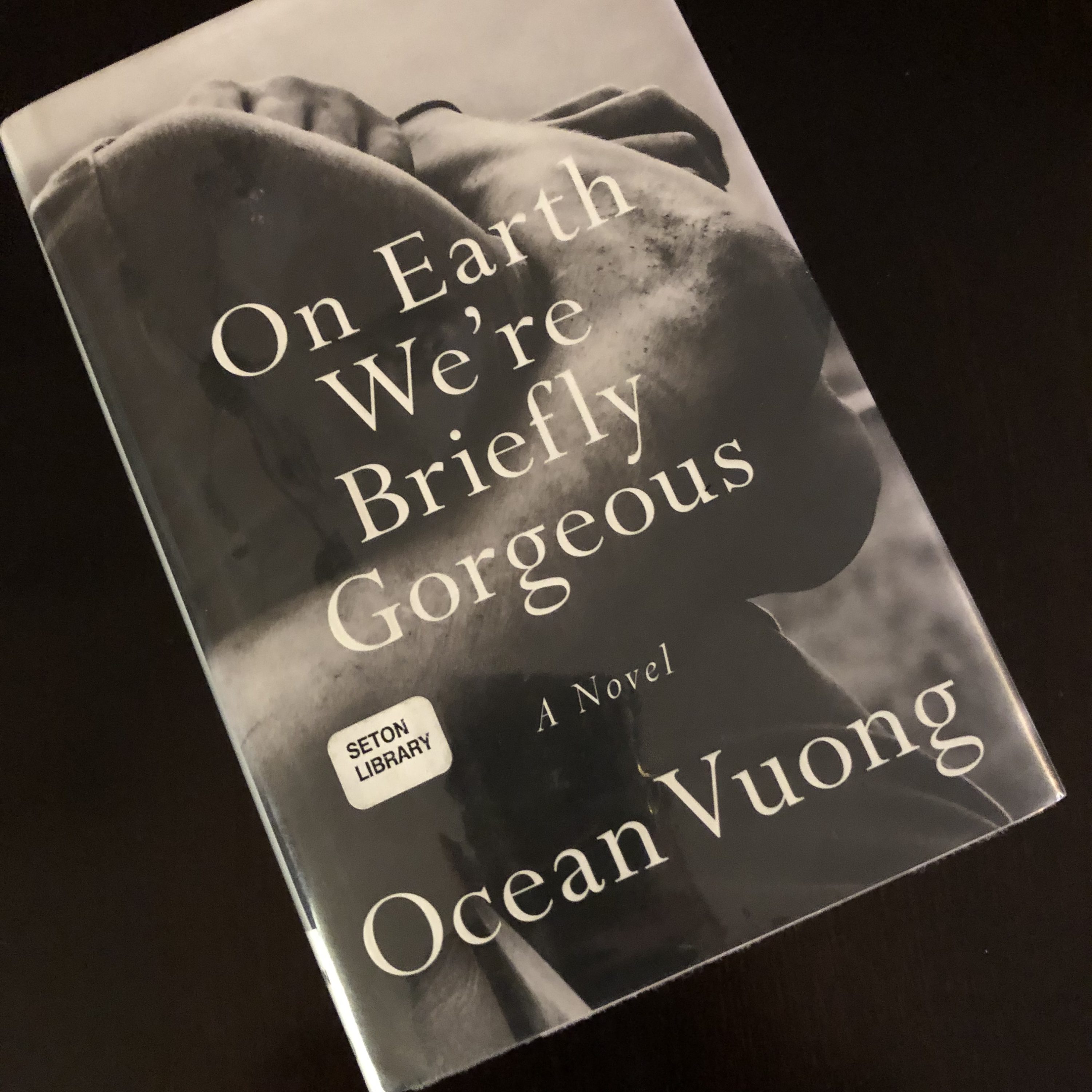 It is, I think, very important to read stories about people who encounter life differently from me, with different backgrounds and experiences. With that said, I did not at all enjoy this book. While it was beautifully written, I found it extremely disturbing, upsetting, depressing, and sad. It probably didn't help that I read most of it on Wednesday of this week.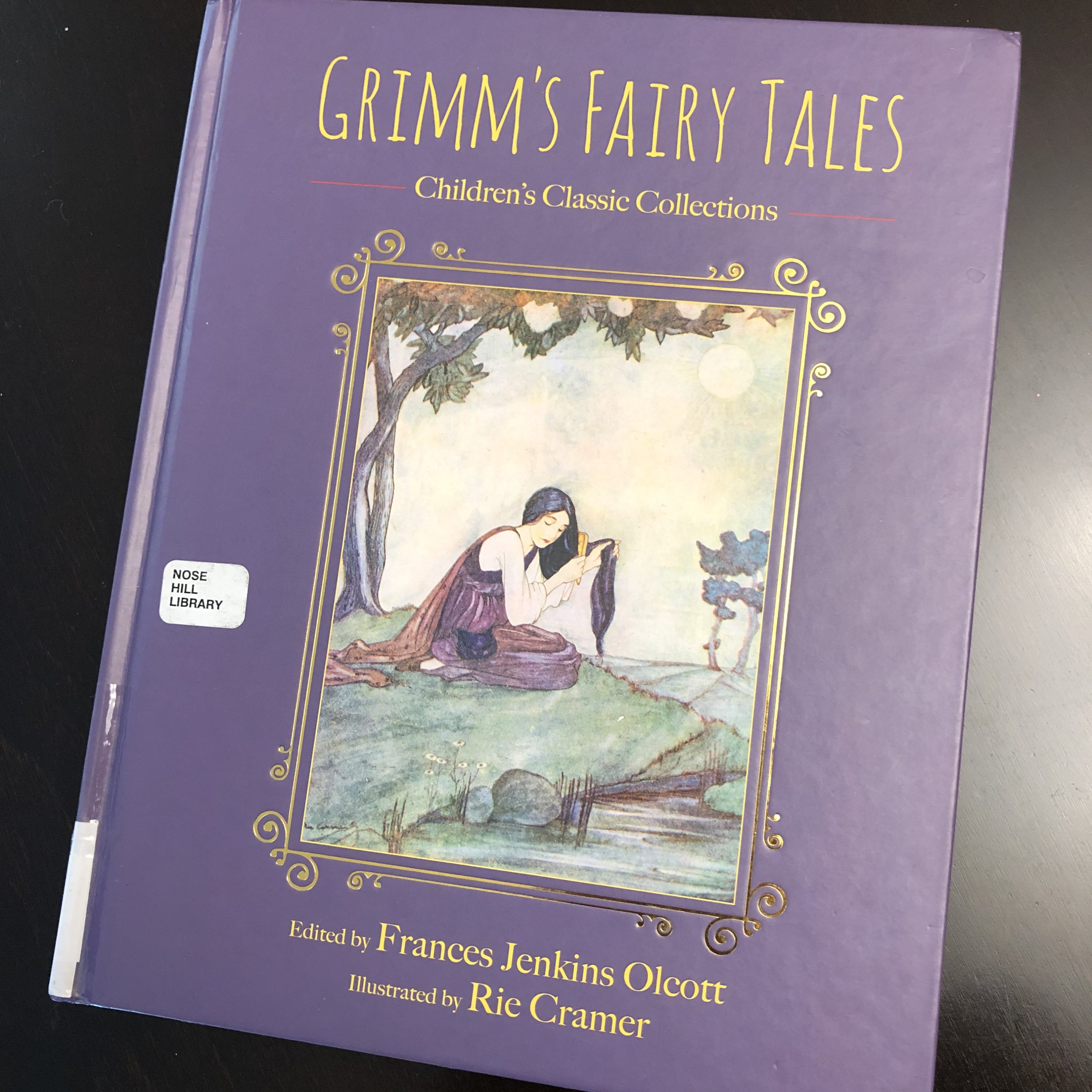 Following up on my reading of Hans Christian Anderson fairy tales, Grimm's are also pretty nuts. Suzanne (HI SUZANNE) in particular mentioned Hansel and Gretel, which was in this collection. HOO BOY. Did you know that in the original version, Hansel gets turned into a fawn, then they live in the forest for a long time, the King goes on a deer hunt and injures him, and then falls in love with Gretel and marries her? This is all after their parents abandon them in the woods to die and instead they get taken in by a witch who – for reasons that are not clear – locks Hansel only into a cage to fatten up in the manner of veal, for later feasting. Not at ALL a disturbing concept for children.
It's the last day of November and as we head into December let's all remember to be extra kind and patient with people in customer service, and people in general. Everyone has something going on, always, but especially this year. In the meantime, enjoy this Barkley photobomb. xo