Three weeks ago yesterday, I coloured my hair at home for the first time since the Nineties. The Nineties, guys. Prior to the pandemic, the last time I coloured my hair at home, I was wearing crop tops and high waisted denim shorts with belts. And now we live in a world where young girls and women once again wear crop tops and high waisted shorts with belts. Sunrise, sunset. The big wheel keeps on turning and Proud Mary keeps on burning.
Anyway, my hair. I did not expect much. I did not expect the colour to last well; red is particularly prone to fading, and I have been spending a lot of time outside, walking and gardening. I guess I am a person who lives by you get what you pay for and since I paid $6.99 for a box of colour, my expectations were low.
But lo! Behold!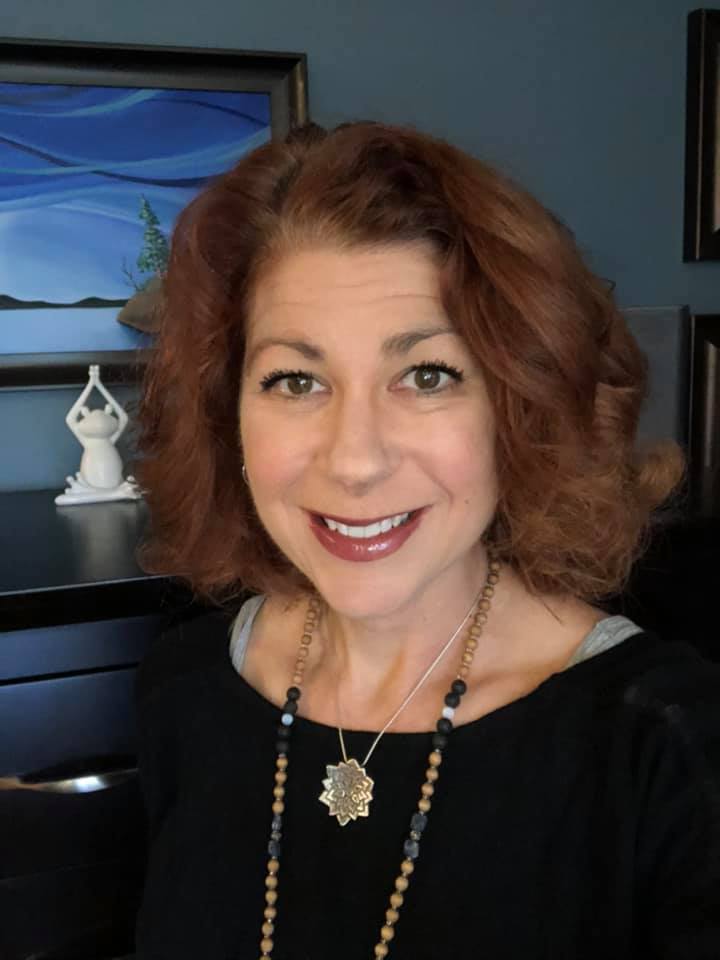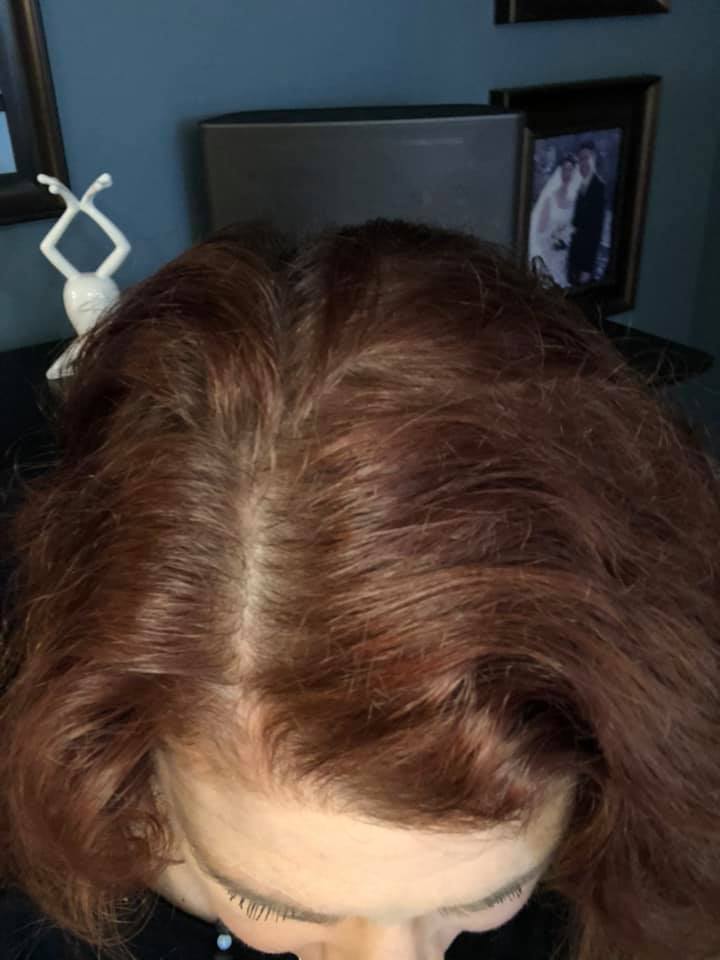 The colour itself has hardly faded at all! My roots are coming in, of course, because hair grows, but that is to be expected. All in all I am very pleased, although looking in askance at the incredible amount of time and money I have spent on my hair over the past two plus decades. Well.
Speaking of roots coming in, this is something I have been meaning to bring up for a while: biotin. Back in the fall, a friendly acquaintance on twitter mentioned Nature's Bounty Hair Skin & Nails supplements, and how taking them had really helped with hair loss and hair growth. She isn't an influencer, and wasn't writing a sponsored post on it or anything, and I had seen the pink bottles in Costco and often wondered about them. My main dissatisfaction in life, as you all know, has been my hair. Well, and my skin. And my nails. So I thought, why not.
People, I am here to tell you that it really does work. It's not immediate; obviously you need to take the supplements daily, and for a few months before you actually see results. But my hair is thicker than it has been since the glory days of pregnancy, and it grows pretty quickly too, as evidenced by my root situation. I still get occasional nail breakage, but I also wash my hands many times a day; this is not merely a Pandemic Thing, it's a Nicole Thing. Mostly, my nails are pretty strong though. My skin, well, I am still a wrinkled crone but maybe I would be MORE of a wrinkled crone without it, who knows, this is not a scientific study and I don't have a control group with a clone of aging self.
The point is that the biotin has been working wonders on my hair, to the point that I don't feel I can really complain about the rapidity of my Grey Root Emergence. One cannot take biotin for hair growth and then complain about hair growth, am I right?
It also seems to work for eyelashes; this is slightly harder to tell because I use a ton of mascara every single day, yes even during the Pandemic, yes even though I am not going anywhere or doing anything. I still have to look in the mirror occasionally. Back to the original point, I seem to be using less mascara to achieve the same, Pre-Biotin results.
The downside, of course, is FACIAL HAIR. Ladies of a certain age, and particularly if you are a fair-skinned natural brunette like me, might notice a significant uptick in the old beard-and-moustache.
Ellen Griswold: It's my mother accusing your mother of buying cheap hot dogs, and your mother accusing my mother of waxing her upper lip…
Clark Griswold: Your mother waxes her upper lip?
Ellen: She has for years.
Clark: Huh. It doesn't show.
I FEEL SEEN.
With my 10x Daylight Magnifying Mirror, though, the not-insignificant chin hair crop can be harvested pretty easily, and there are a ton of different wax strips for the old Magnum, PI. I use – wait, I don't know what I use. Please hold. Oh, I use Veet Natural Inspirations. Good thing I looked, I thought it was Neet. Didn't it used to be Neet? Anyway. If you are interested in biotin, I would probably suggest amping up your Facial Hair Crop Harvesting Routine. Unless, of course, you want to look like my sons.
HOO BOY, you guys, they still haven't shaved and the teenage moustaches are out of control. I zenly repeat to myself, it's their bodies, they can do what they want, it's just facial hair…but eeeeeee. There is really no describing it. You will just have to use your imagination here.
Well. Body autonomy and all that. I am not going to die on that hill, not today, Satan. Plus, it's Friday! My favourite day of the week! I teach a lunch-hour zoom yoga class, I'm making my favourite dinner of all time, and WINE, YOU GUYS. Even if it's a Pandemic, I am not deviating from my Wine on the Weekend rules in the slightest. Otherwise, woooo, would it ever be a slippery slope around here. Only 11 hours until 5:00! Have a beautiful weekend, friends. xo