I love birthdays. I love my own birthday, of course, but I love other people's as well. There's no better time, in my mind, to make someone feel special than on their birthday.
My Pandemic Birthday was on Tuesday – I'm 45! – and in the weeks leading up to it I was feeling a little sorry for myself. I wouldn't get to go out for a huge Moroccan dinner…I wouldn't be able to drive up to the lake to visit my parents…my mom wouldn't be able to make me my traditional pink birthday cake…for my 40th we had a huge party and now we are on lockdown…
But as it turned out my Pandemic Birthday was absolutely wonderful, and possibly one of my best ever. It is certain to be one of my most memorable. We've been celebrating all week, and I have been enjoying every one of my favourite at-home things.
Nicole's Favourite Things: The Pandemic Birthday Edition
A Dinner I Did Not Have To Cook Or Make Decisions About
I'm sure those of you who are – generally speaking – the designated cook in the house can relate to the desire to just not have to think about dinner. I told my husband that I wanted a dinner that not only did I not cook, but I also didn't have to think about in any way. I would buy any groceries that were written on my list – my husband has a chronic lung condition and also high blood pressure, and so he's in the Higher Risk category, and we are trying to keep the people leaving the house to just me – but I would not make the list.
Saturday was the night of the Big Dinner, and the guys did great. They grilled vegetables and portobellos and made sweet potato fries, all favourites of mine. Of course there was wine, and cake.
Cake
The guys made me an angel food cake – my favourite! – with non-dairy whipped cream and raspberries. I was not at all expecting them to bake a cake, but several weeks ago my older son had asked me to buy a box of angel food mix. It was his birthday, but then he said he wanted strawberry cake instead, so the box had been lingering in the cupboard ever since. Was it forward planning on his part? I have no idea. I'm just happy to have had cake.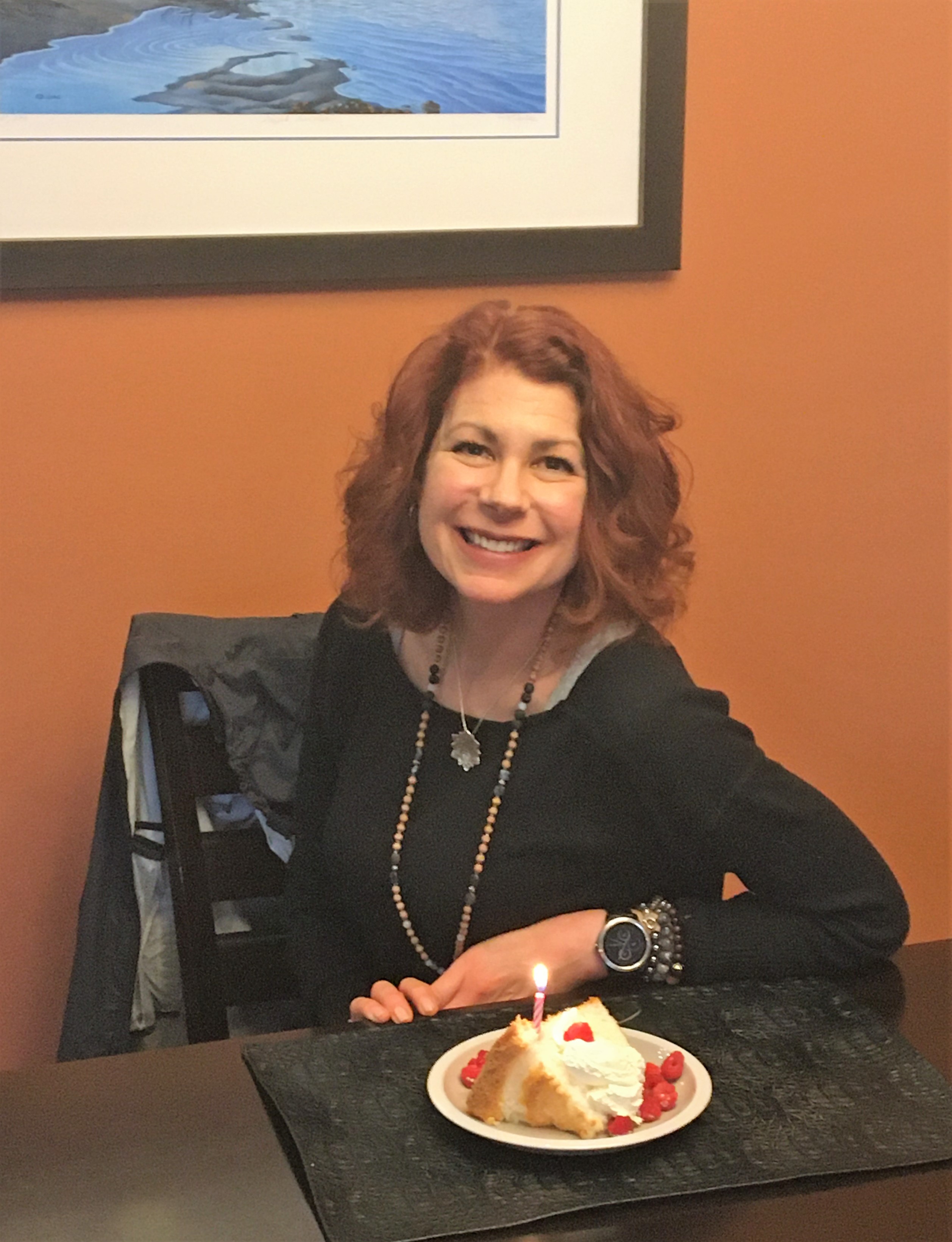 Mindful Mornings
On the day of my actual birthday, I wanted to do every single thing I love – that could be done in-house. I wanted to be very mindful and enjoy each moment. I would like to be like that every day but that's a lot to ask of a human. In any case, it was a good reminder to stop, look, and enjoy. I got up early, drank some coffee and read some lovely messages from friends, practiced yoga with my online group, drank more coffee and my favourite green smoothie, and then did a little cardio.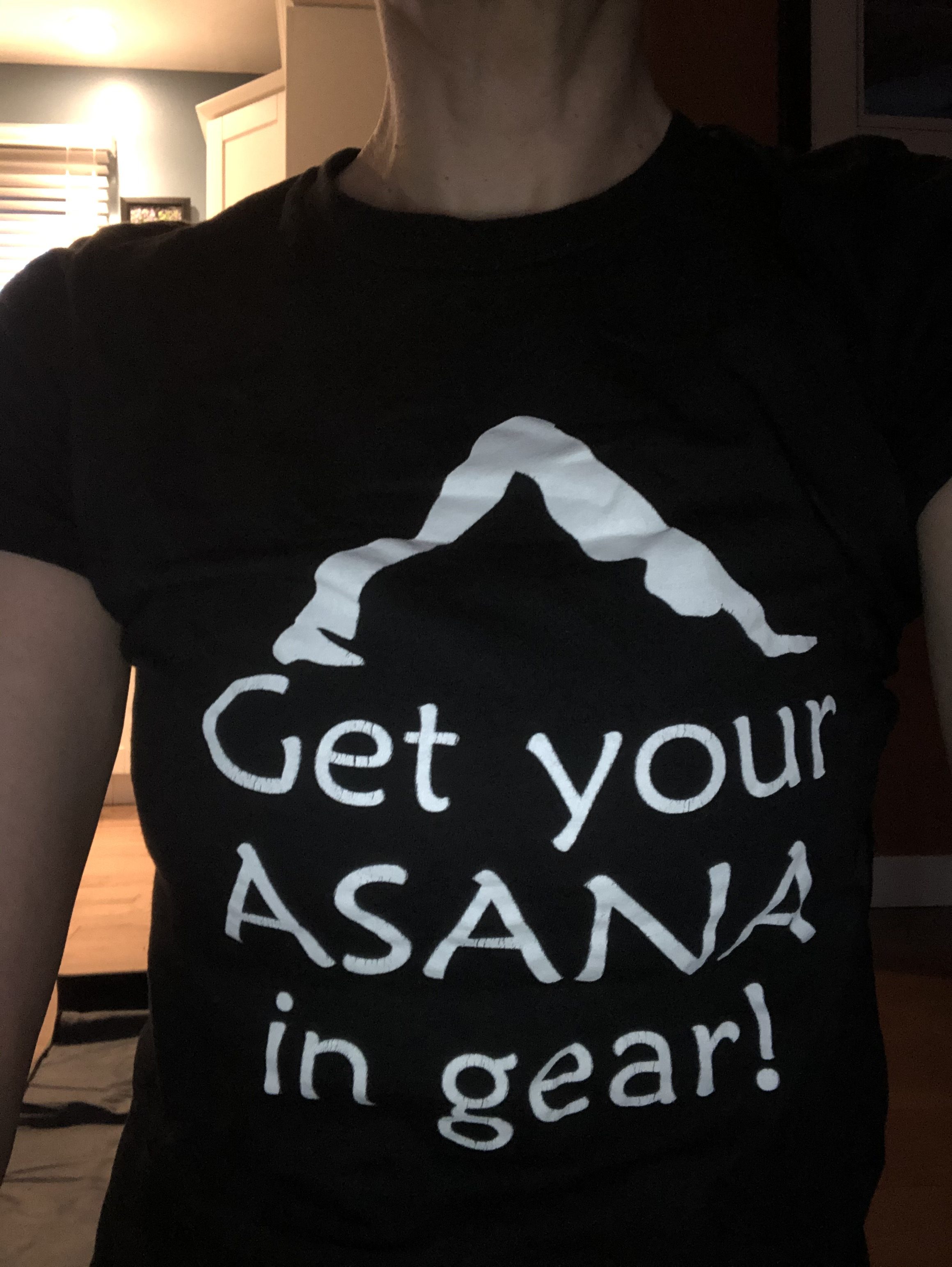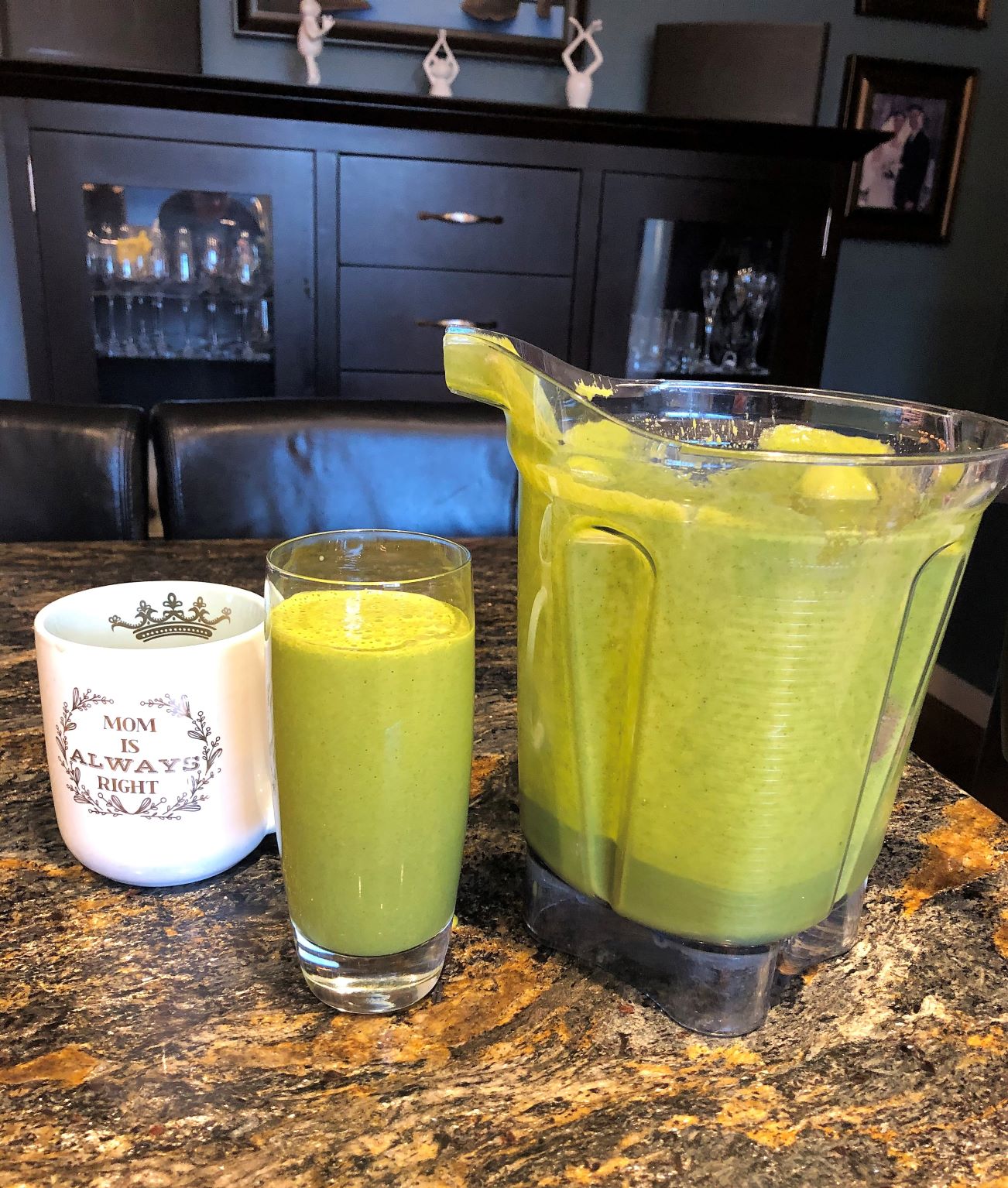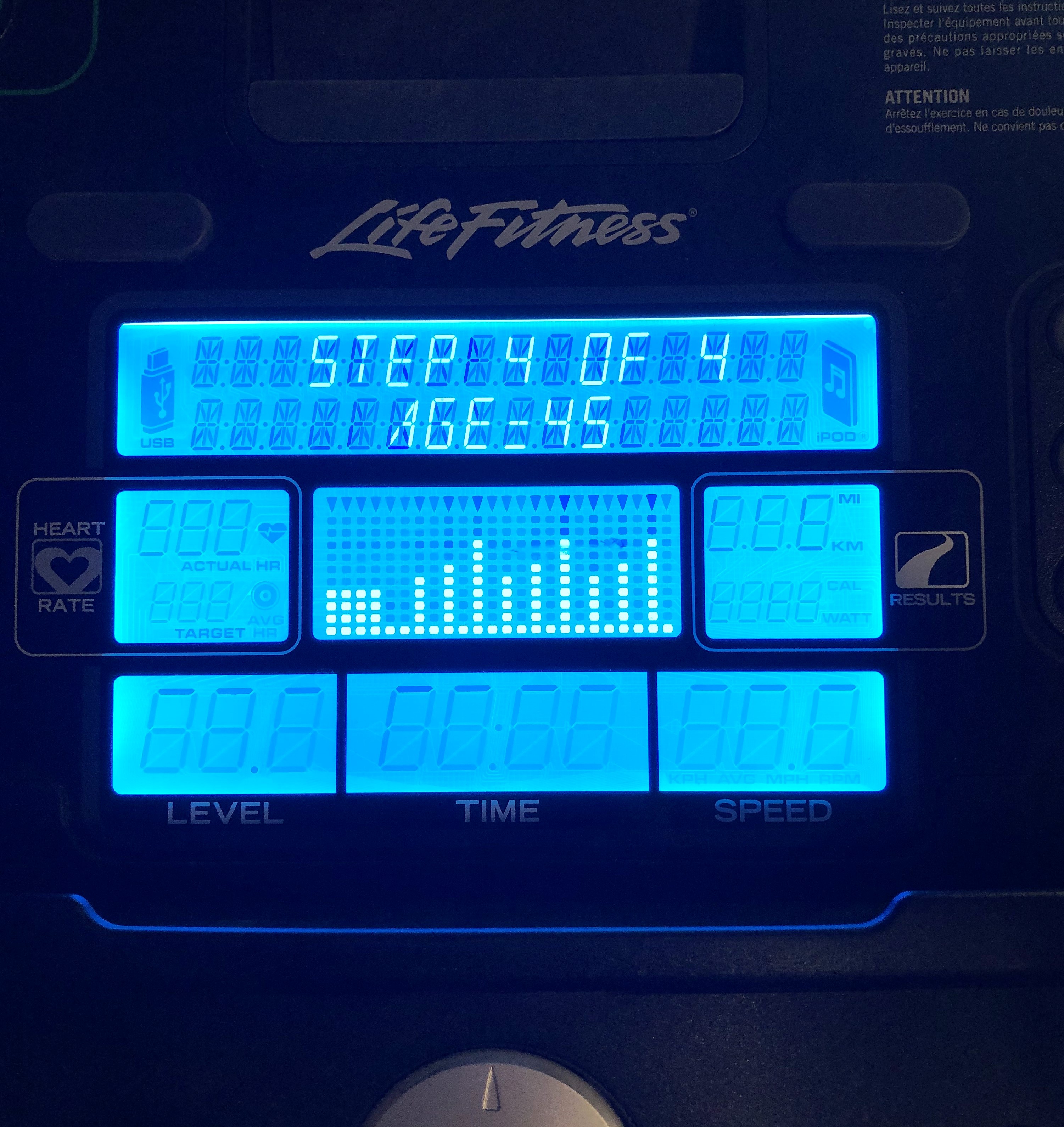 Teaching Yoga
I've been teaching Zoom Ashtanga yoga classes on Tuesdays and Fridays – and starting next week, seniors too! My boss offered to teach for me this week but I really wanted to see my students, albeit in "gallery view."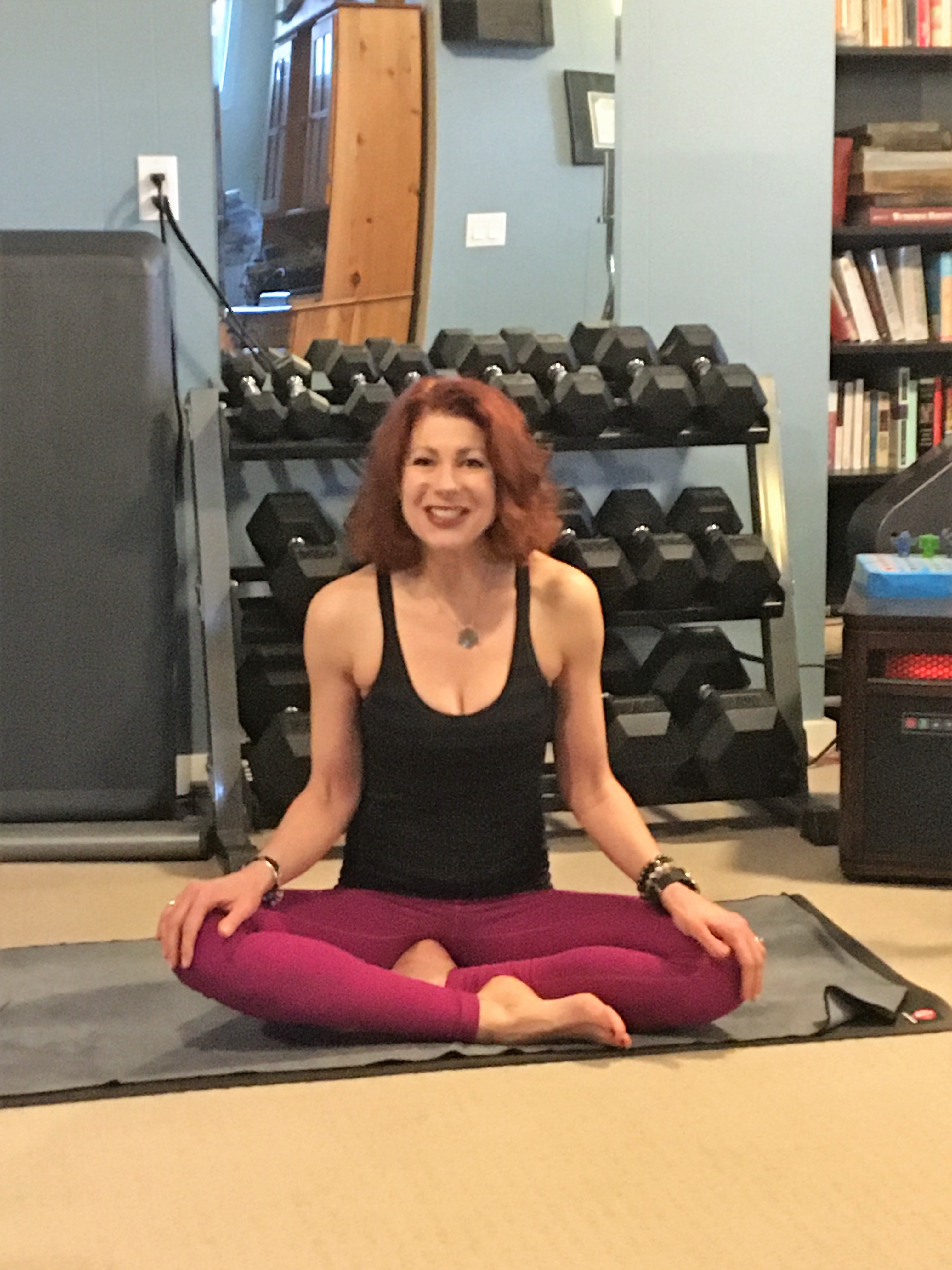 Being Outside
You guys, it is FINALLY SPRING here and yes, we sure could still get snow anytime but that is what Calgary spring is all about. Enjoy the non-snow days. Carpe non-snow diem. My birthday was unseasonably warm and so I spent as much time outside as possible. I went for a walk with Barkley and a longer walk with the guys. I did some yard work, which is my actual favourite. The sweet girls down the block from us are constantly ramping up their sidewalk chalk game with various 2D obstacle courses and hopscotch patterns. On Tuesday, they had switched up to a long spring-themed course with flowers and a red carpet. I felt like the red carpet was there just for me.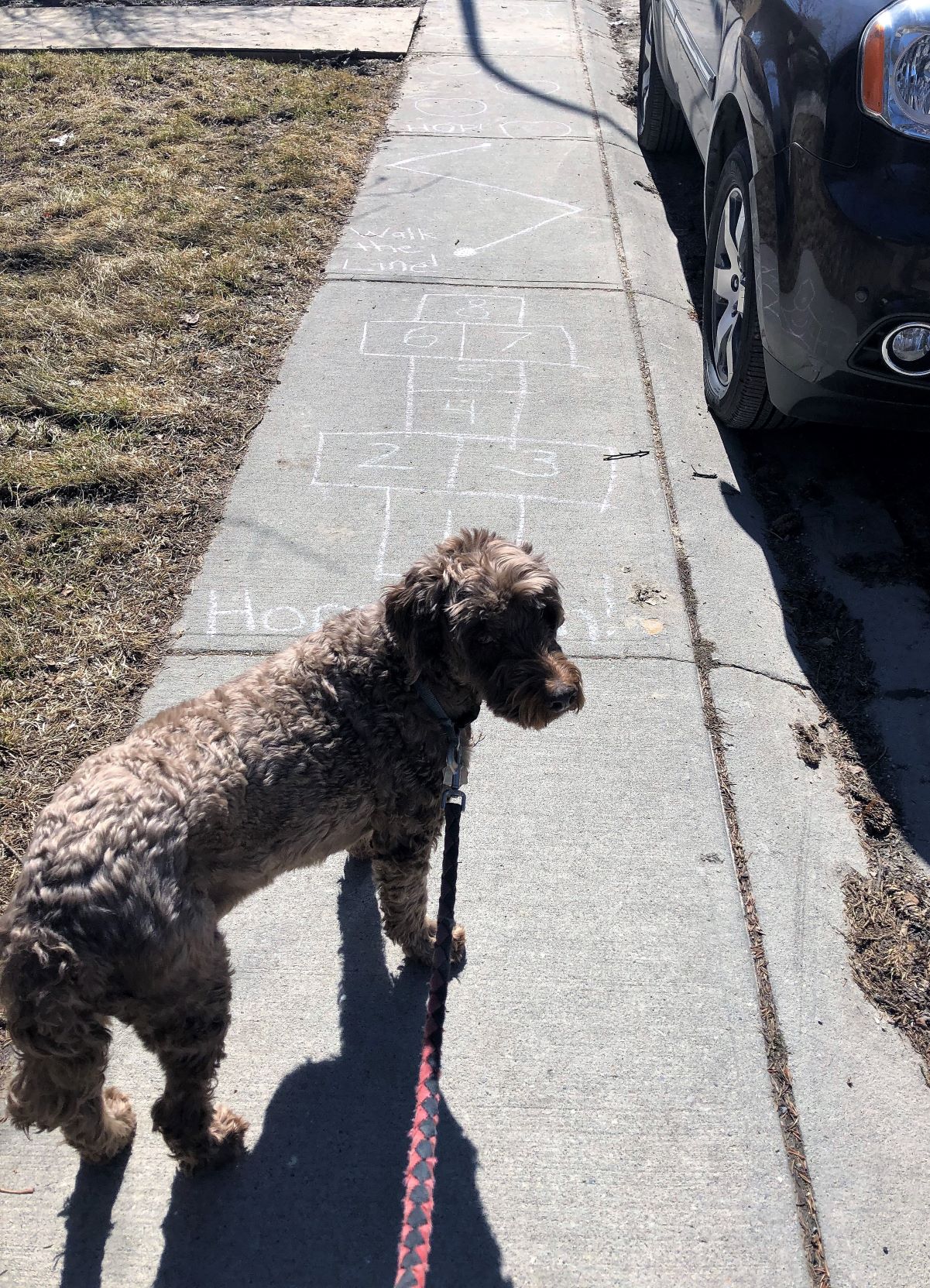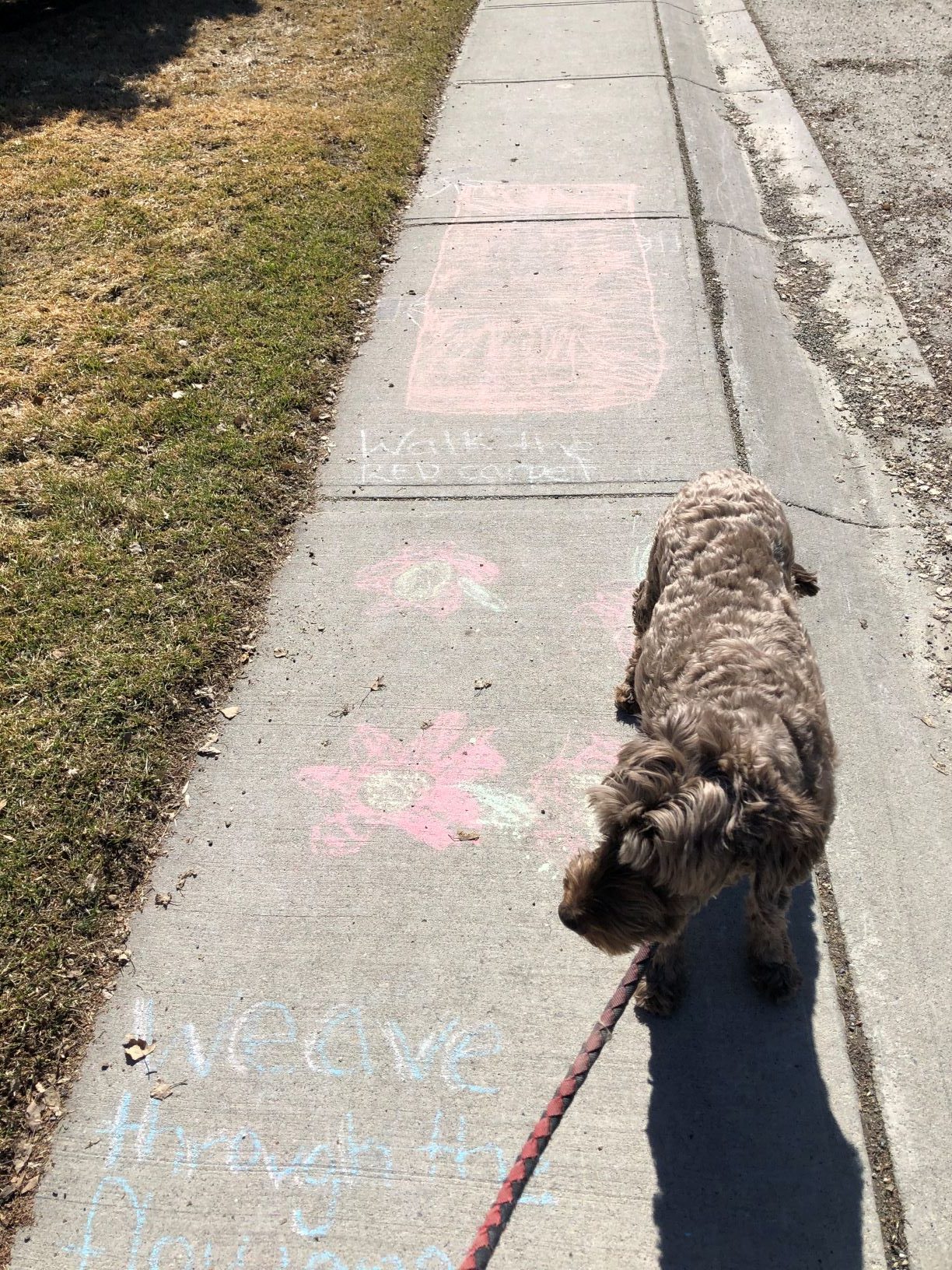 The Godfather
On Saturday, we watched The Godfather with the boys, complete with popcorn and more wine. Sunday I decided to reread the book, which probably explains the insane mafia-related dreams I have been having all week. They would not send each other Christmas gifts, but they would not murder each other. Best line.
Gifts
I wasn't sure what would happen for my birthday, in terms of gifts, but my husband bought me books by Elizabeth Strout, who I love, and the new Little Women movie. The boys bought me new Pandora charms: a mom and baby owl, a cactus offering "Free Hugs," and a heart-shaped "Mom" charm.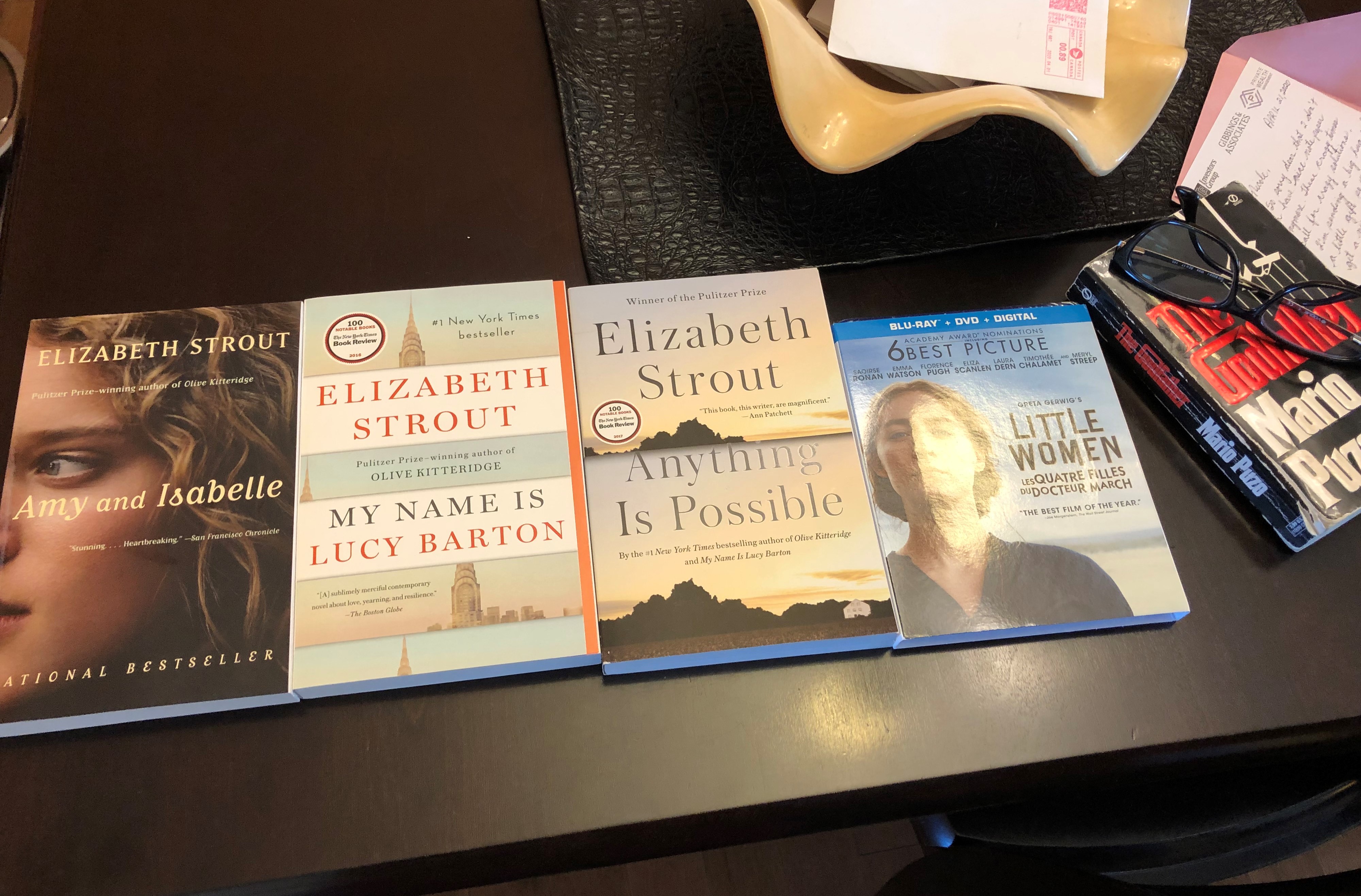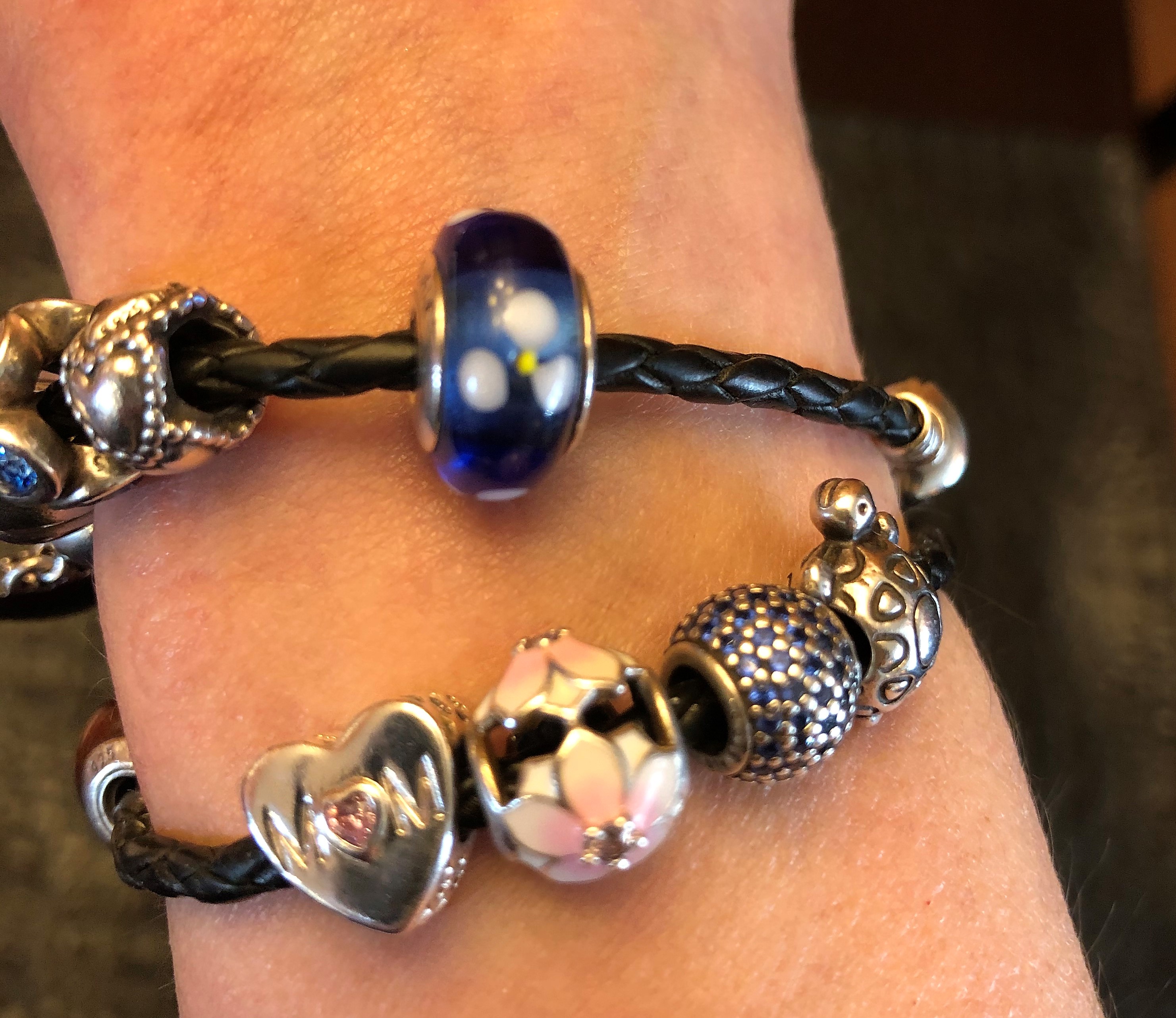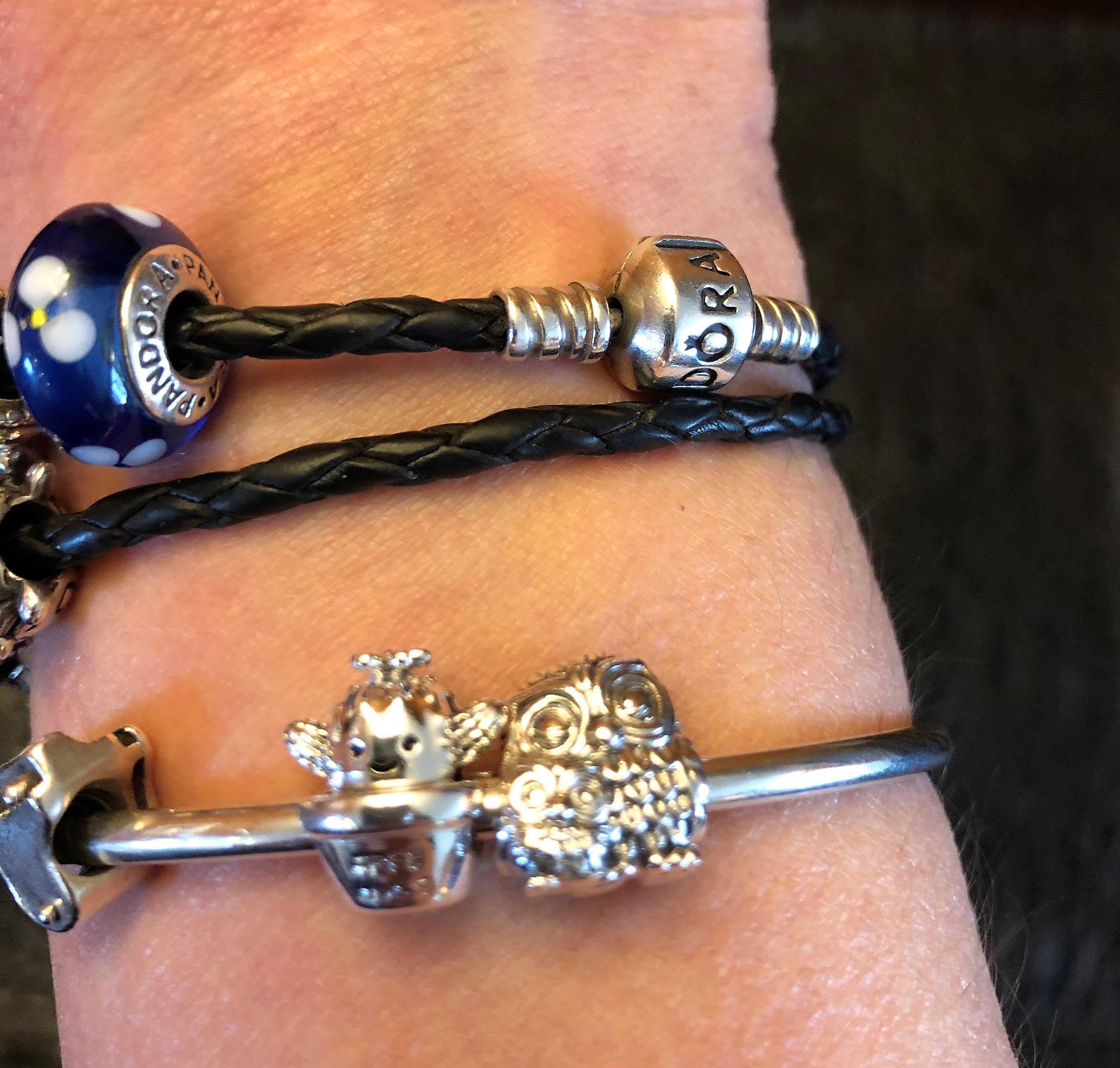 Friends
I was the lucky recipient of so many notes, calls, and messages. My darling friends Allison and Hannah (HI ALLISON HI HANNAH) sent me flowers and a balloon: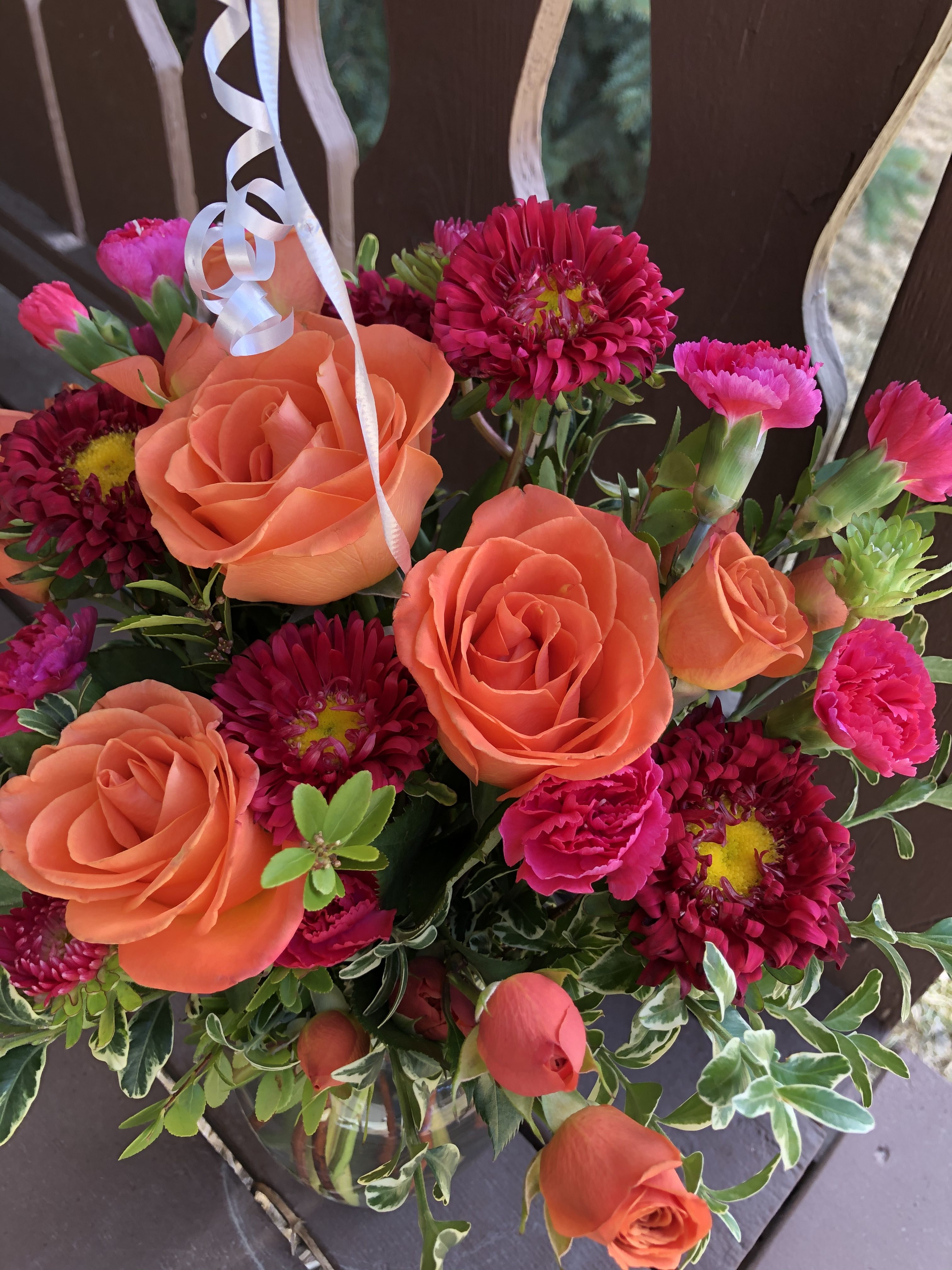 Then my dear friends Denise and Duncan (HI DENISE HI DUNCAN) dropped off wine and vegan chocolate fudge ice cream. That alone would be wonderful enough but they dropped it off while wearing inflatable T-rex costumes and blasting "Danger Zone."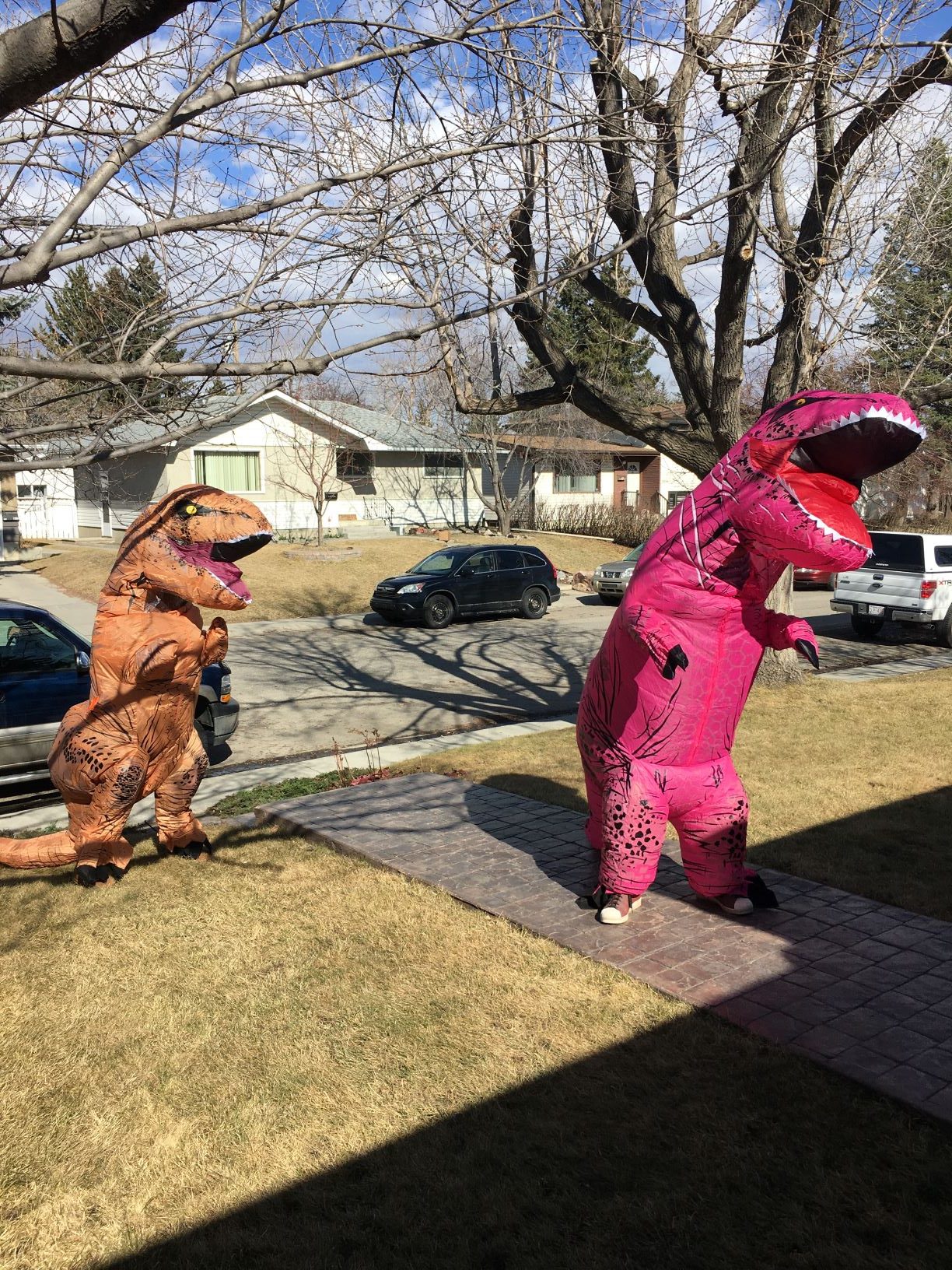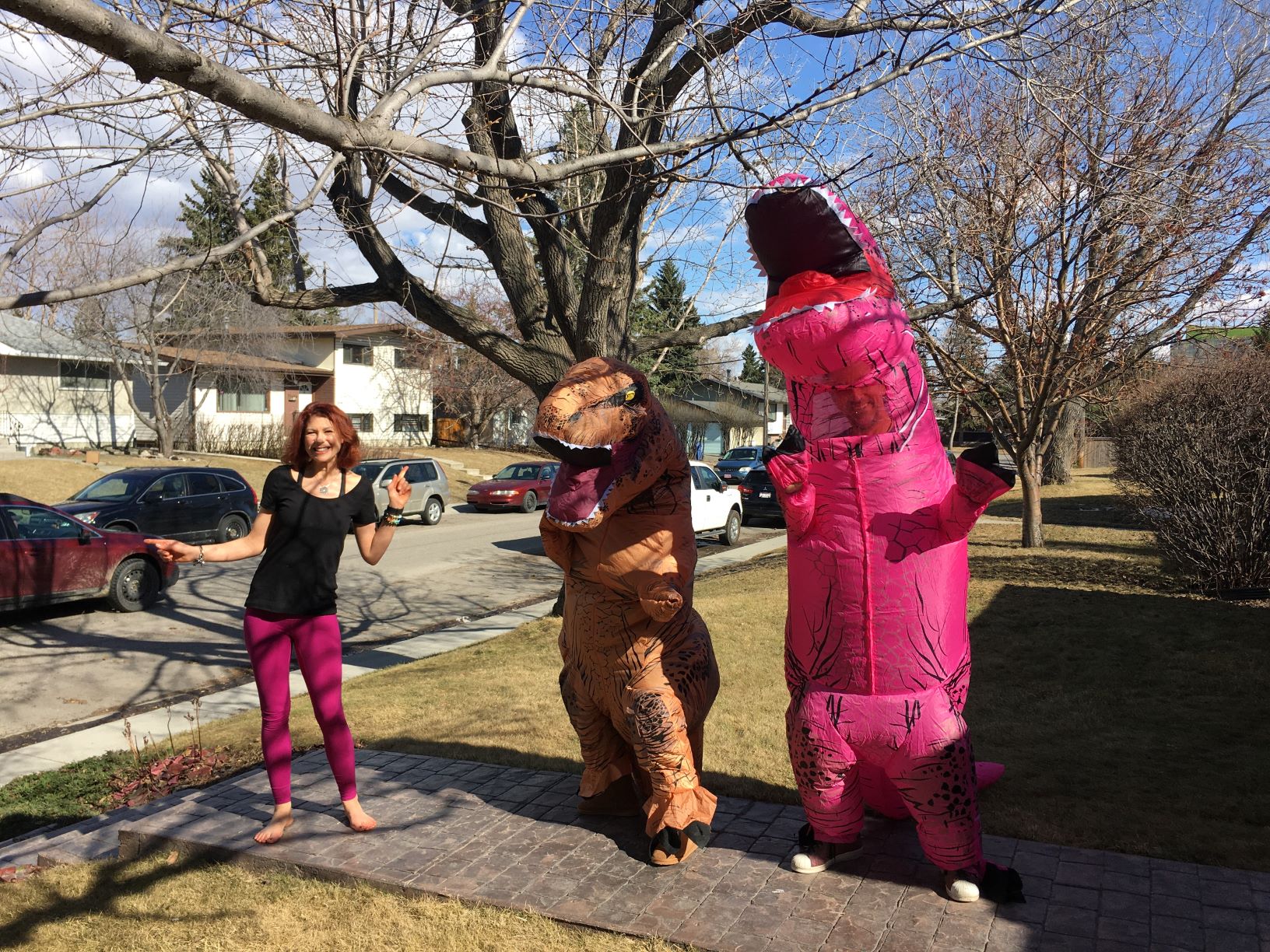 Honestly, I could not be luckier or more blessed. Halfway to 90 feels great so far. xo