I am a person who really has to make a concerted effort to have just one or two backups of any given staple in my house, whether it be food, toiletries, or paper products. I have to work at not hoarding things, with the thought in mind that I can always buy it next time I'm here. So you can probably imagine my state of mind, and also the state of the pantry, fridges, and freezer right now.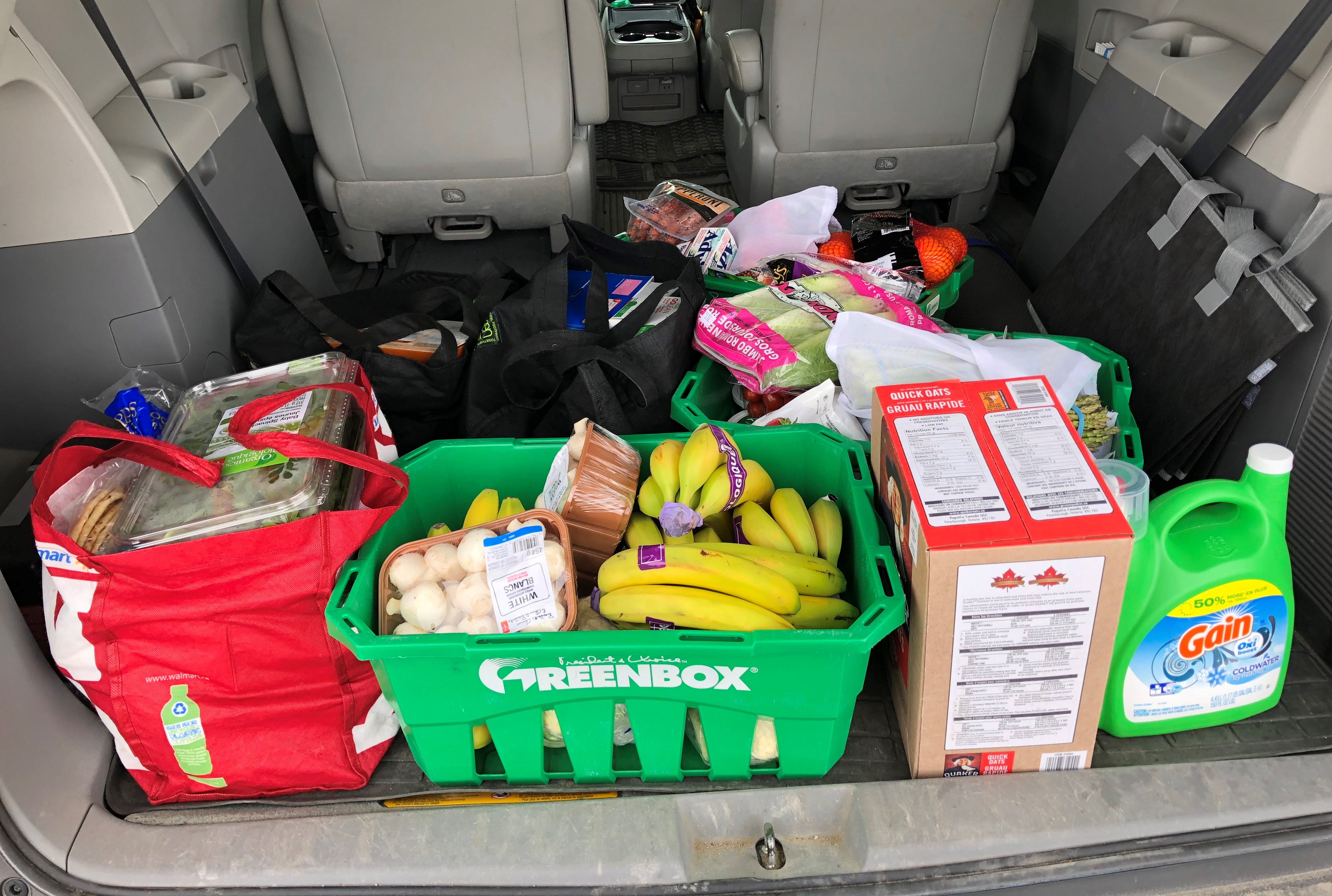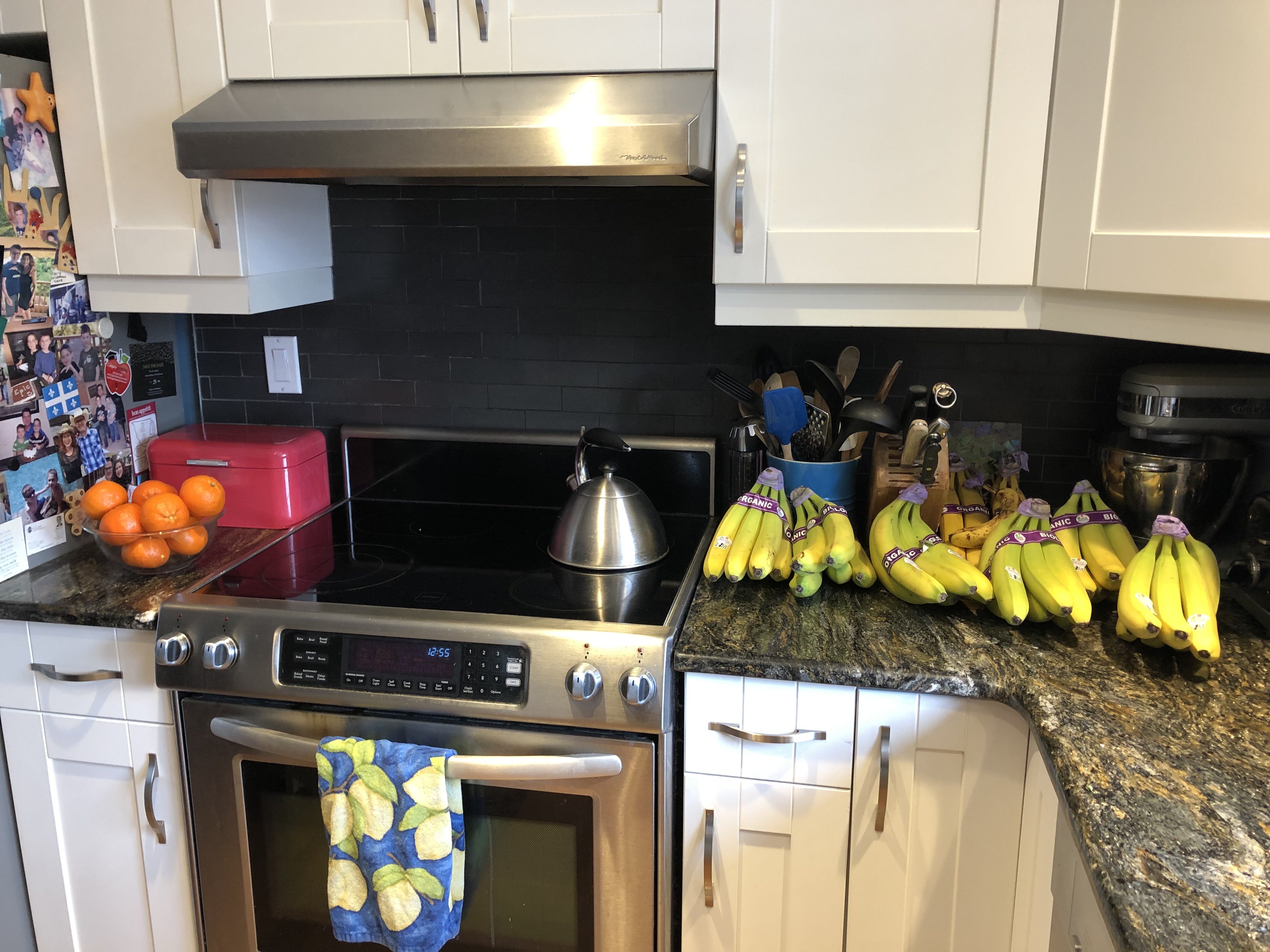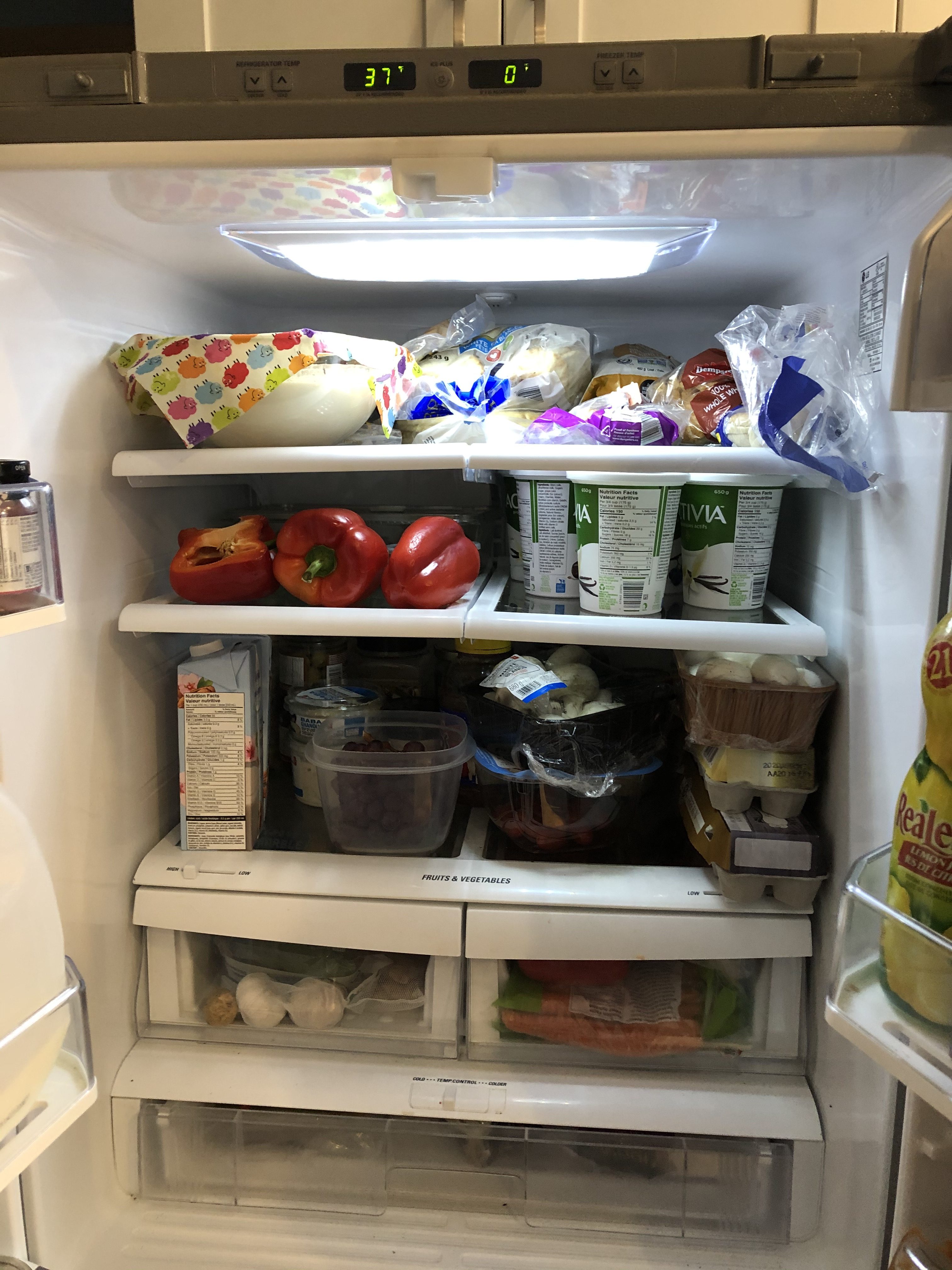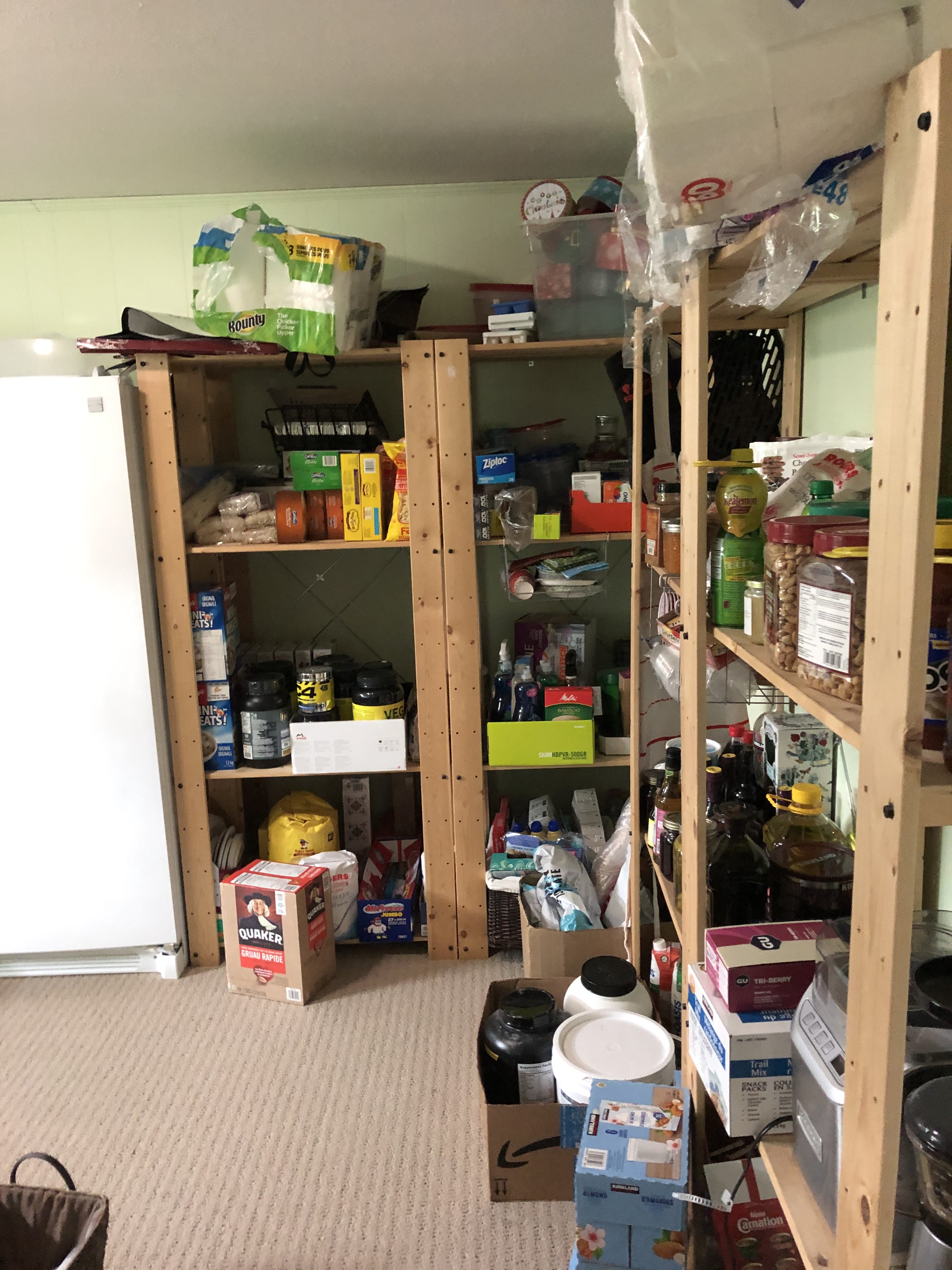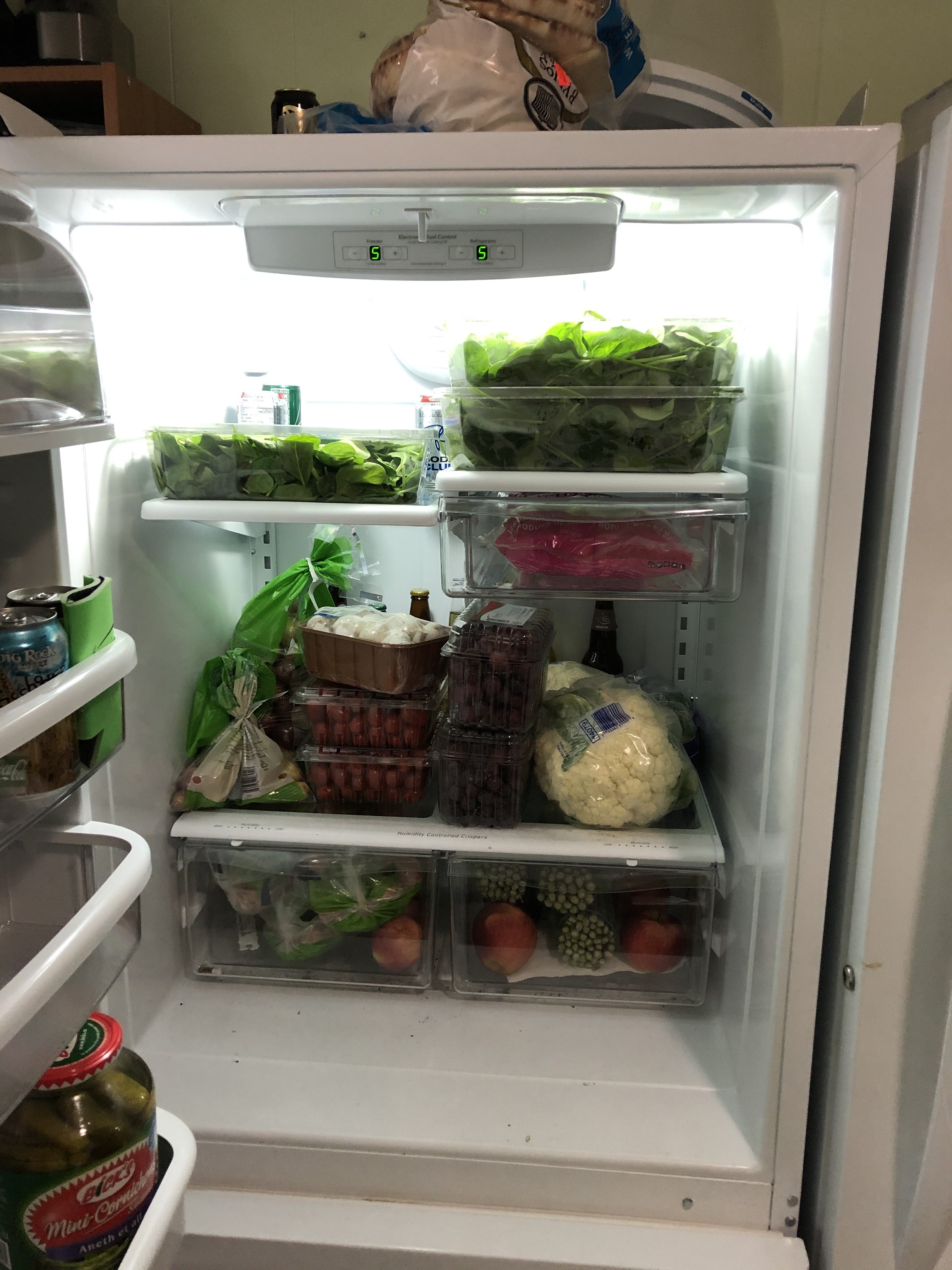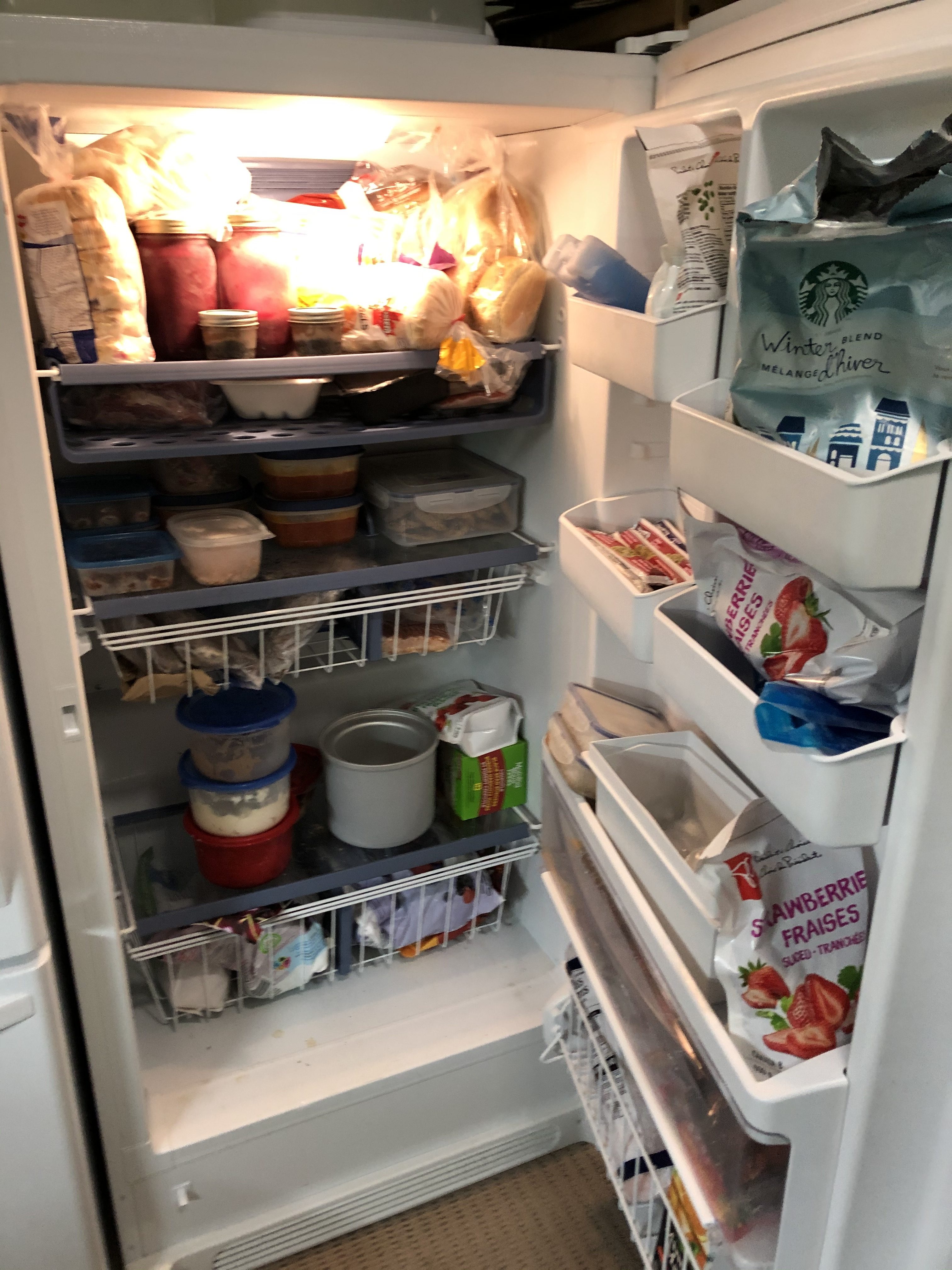 Interestingly enough, as of yesterday my local Co-Op had toilet paper in stock, but I got the last two bags of round tortilla chips, and the chip aisle itself was pretty much decimated.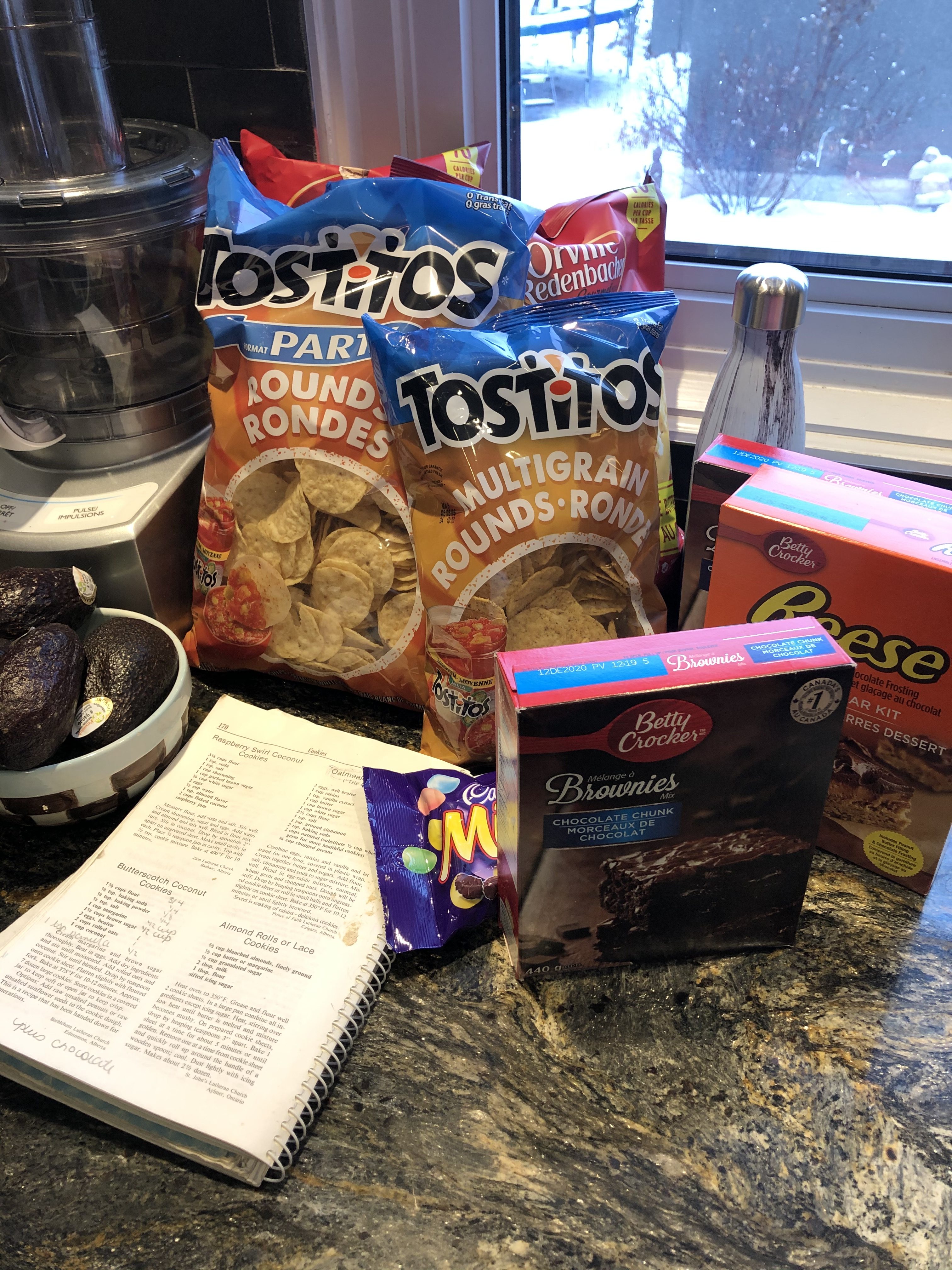 This is usually one of my most hectic weeks of the whole year, getting ready for spring break and all that comes with it. Suddenly I'm thrust into a quiet state and I hardly know what to do with myself. Our spring break trip to Mexico is, obviously, cancelled. Hence the extra avocados; if we can't go to Mexico, I guess Mexico can come to us. Although – and I just realized this in a panicked way – I was going to stock up on vanilla on my way home at the duty free, and now I will have to buy expensive vanilla, all is ashes.
Anyway, I am very disappointed and sad, for the lack of a Mexican trip and also, disproportionately, the lack of vanilla. These are Princess Problems, of course, but I am still sad. Never mind all my groceries, I have a serious plethora of sunscreen that I stocked up on, as well as new bikinis and coverups. My son's sailing trip has not yet been cancelled, but of course it will be, and I guess I will be donating the giant rubber boots I bought for him, because no ninth-grader is actually going to wear giant rubber boots unless he is actually on a sailboat on the west coast.
All that angst about the poinsettia fundraiser, all for naught.
I am also a person who has always washed her hands countless times per day; I open up doors in public places using the bottom of my shirt and I hand-sanitize after touching keypads or buttons. I have indoctrinated my kids to do the same; from the time they were little they knew to wash their hands after coming into the house, they would hold out their chubby little hands for a squirt of hand sanitizer in public places. So you can probably imagine my state of mind right now, not to mention the state of my hands. If you were to judge my age by my hands – as they say – I would be 102 years old.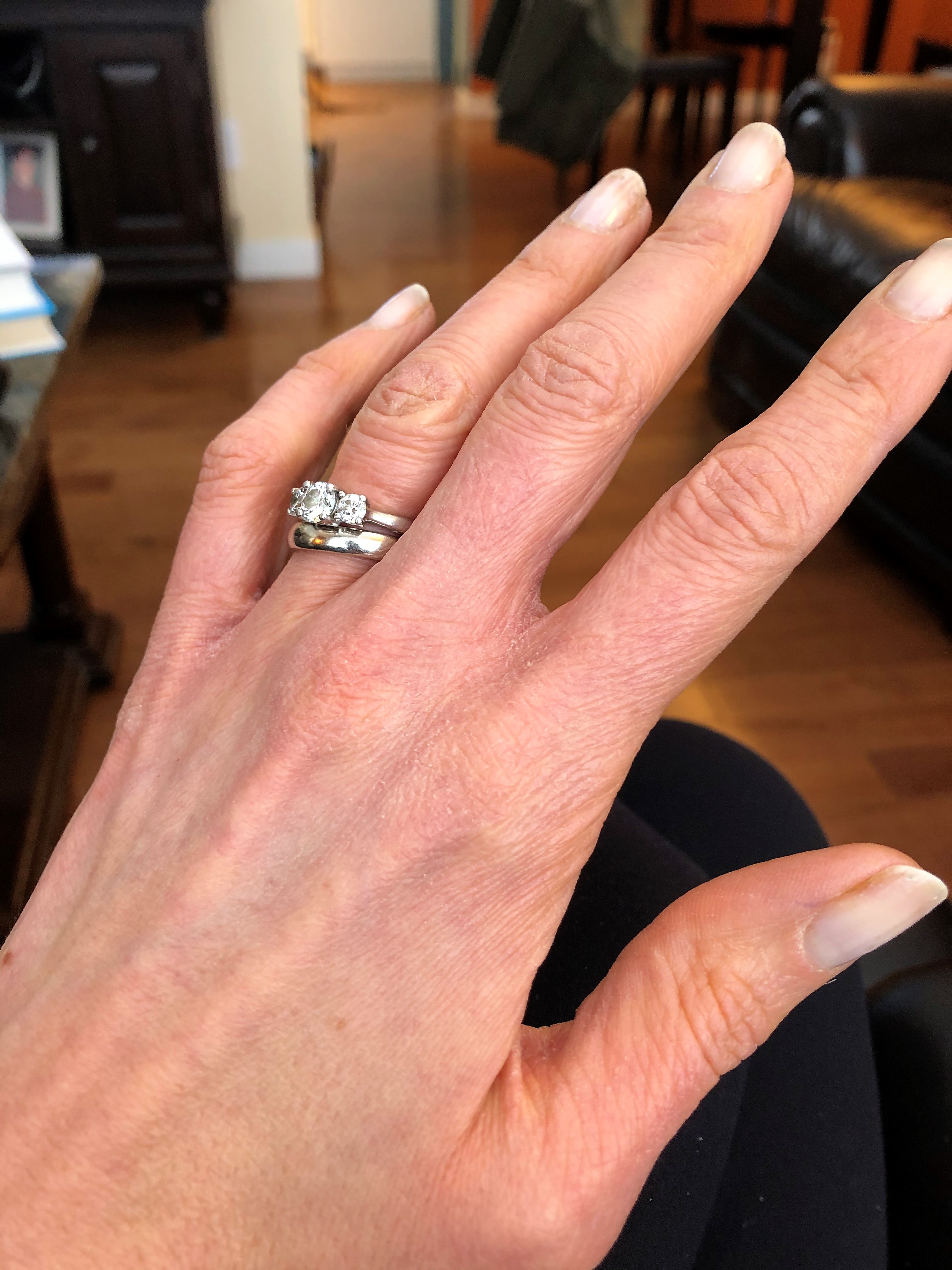 Well. I'm trying very hard to be positive, thinking that we are all working together to mitigate the coronavirus, to "flatten the curve," as they say, and at the very least, I will be spending a lot of time with my family. My husband's office is closed, so he's working from home. The schools have not yet been closed, and perhaps they won't be, but in any event, spring break starts on Friday. I just read that the virus is not transmitted through sweat, so tomorrow I am going to go to the gym, and I'm feeling confident about my yoga classes.
Just as an aside, it's minus twenty and snowing right now. It is a full fifty degrees warmer in Puerto Vallarta AND they have mango margaritas there.
Positive thinking, POSITIVE THINKING. I am going to get a lot of reading done, I have un-paused all of my library holds and I have a number of books at home that I was looking forward to reading on my beach chair. I will read them in my comfy chair at home! That's almost as good. I remembered earlier in the day that today is Pi Day, and so I baked a cherry pie for the guys. I will never cease to be amazed at mathematics. Any circle in the world, any circle, take the circumference and divide by the diameter, and you get pi. ANY CIRCLE, ANY ONE AT ALL. Is that not amazing? Anyway, cherry pie. Together with that and the coconut chocolate cookies I made yesterday, we are awash in baked goods. Baked goods or not, we are luckier than 99% of people, I think.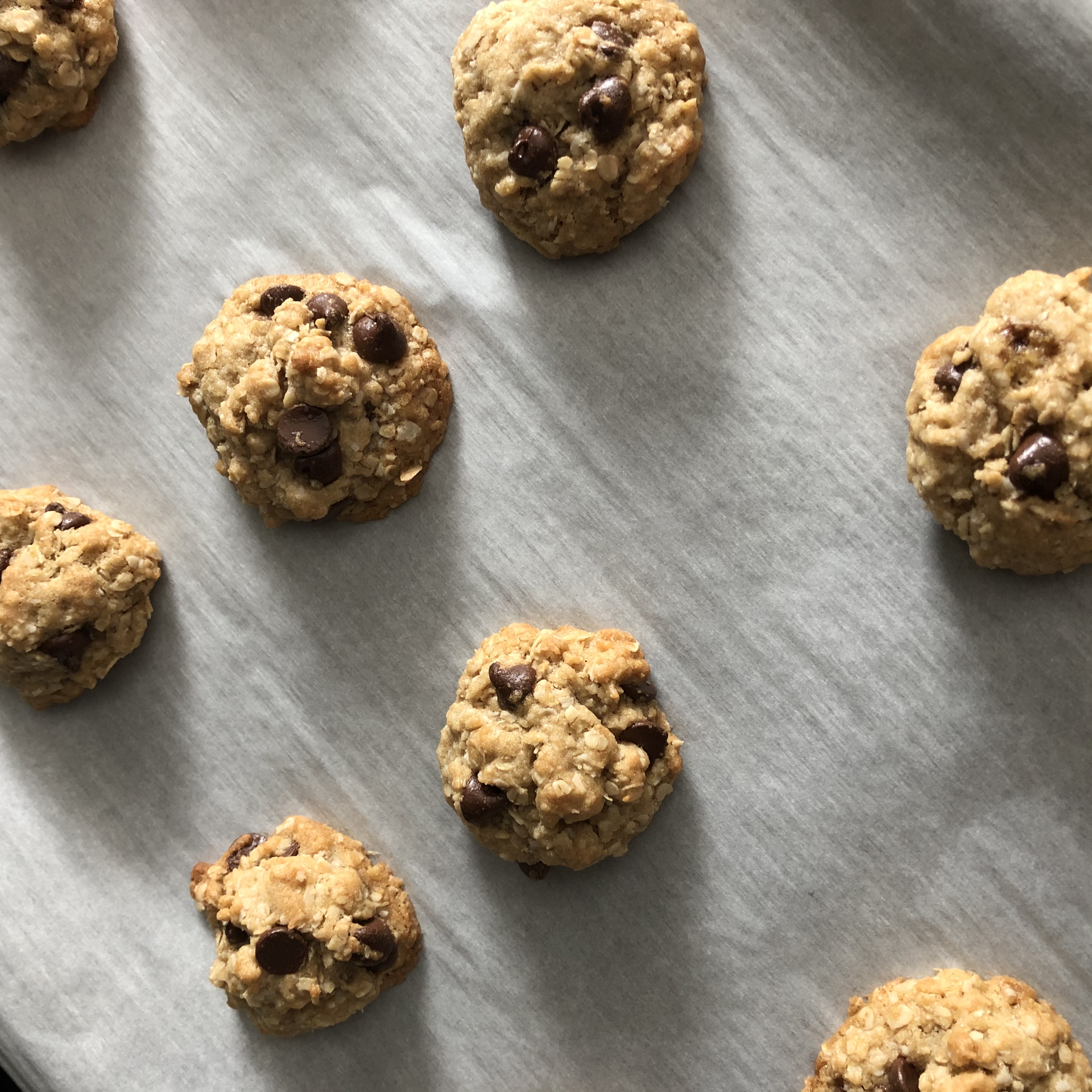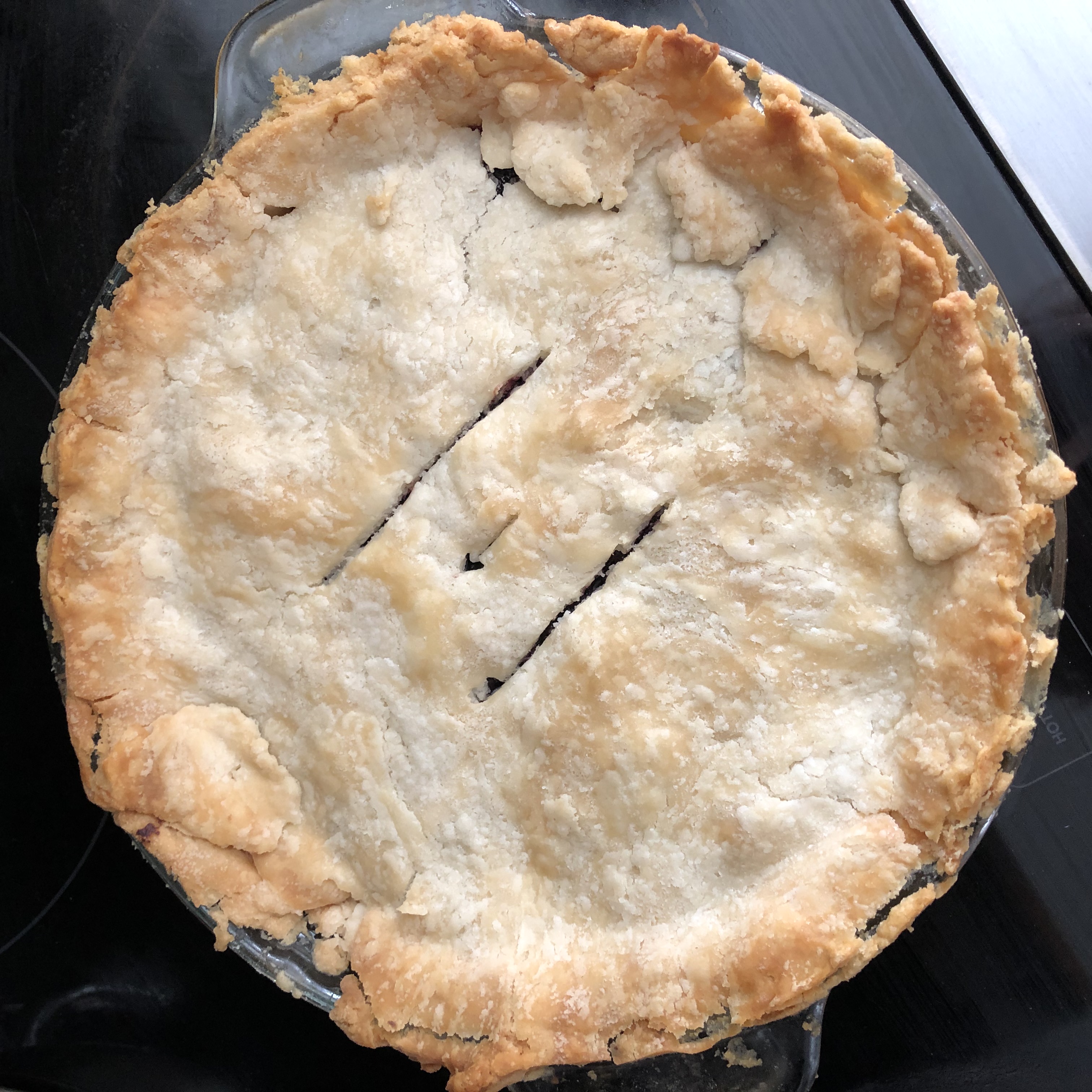 Earlier in the week there was a lockdown at the high school, caused by a student who brought a gun to school; it was quite terrifying but ended up that the gun in question was an Airsoft one, and so everything is fine. The point is that we are all here and healthy. My beautiful friend Florence, of amazing hair fame (HI FLORENCE) said she was taking this opportunity – this forced quietness, this forced pause – to stop rushing around and just spend time with family. Given that my plans for the next week would have had me in a literal frenzy, I feel that I should take this time as a gift. It's also an opportunity to practice loving-kindness towards ourselves and others, to remember the people who are not as fortunate as ourselves, and to eat any manner of delicious things and – as I have been doing – to drink a lot of wine. After all, I have a fairly full rack of wine, lots of gin and vodka, and if all else fails, I can figure out how to make my own mango margaritas. Although, that will require a trip to the grocery store and honestly, I do not think I have the stamina to do that again for a few days. But, sometimes, needs must.
Stay well, my friends. Wishing you lots of wine and yummy things, and, above all, health. xo