We are just finishing up what has been, for the boys, a five-day long weekend, for my husband, a four-day long weekend, and for me, a three-day long weekend. For my high school son in particular, it's great that he was back at school for one whole week before having a three-day and subsequent four-day week. We would not want undue stress.
To be honest, though, it's been quite lovely, having a relaxed few days. We had very good friends over for dinner and, in honour of Valentine's Day, I made a heart-shaped cake. I have discussed this before but it bears repeating now: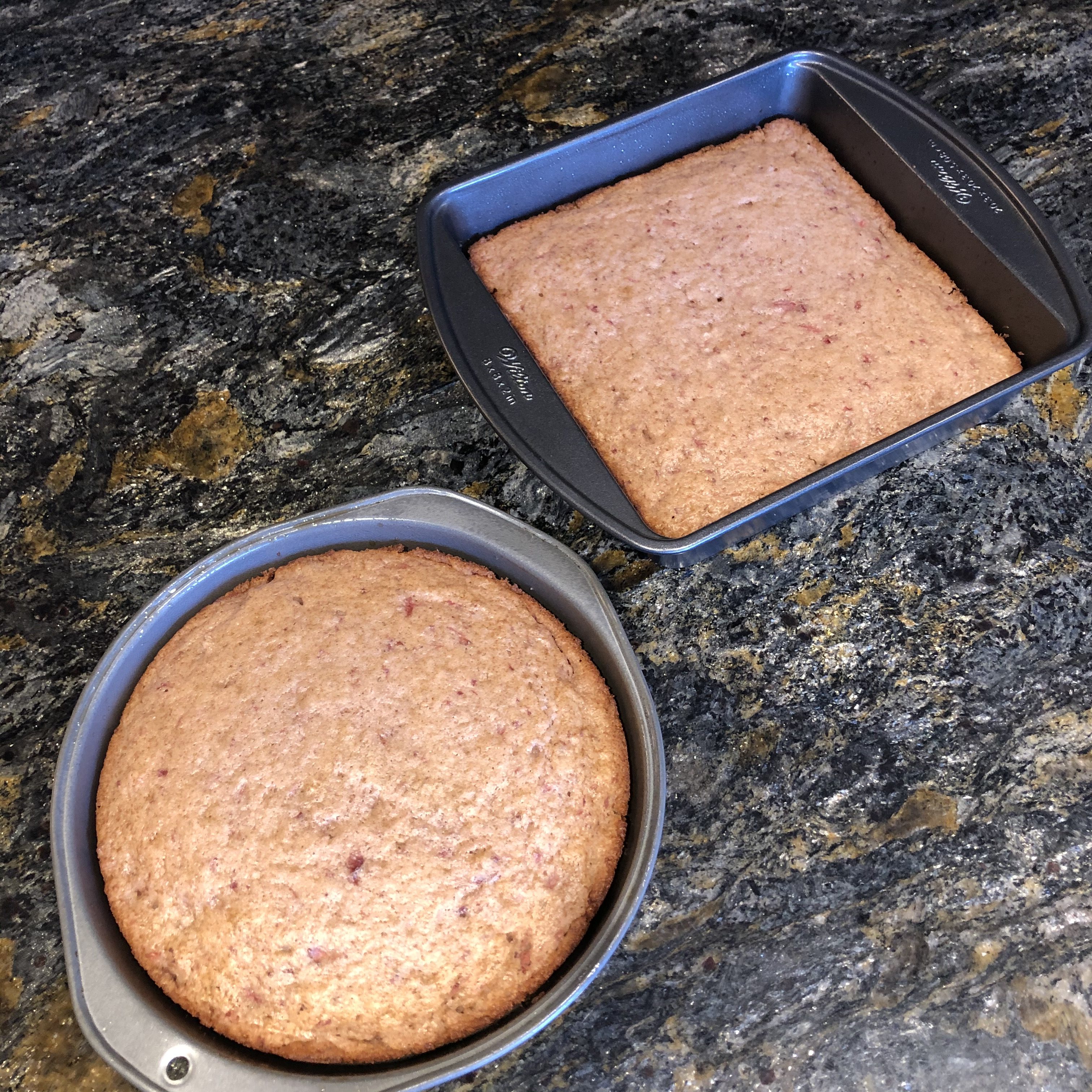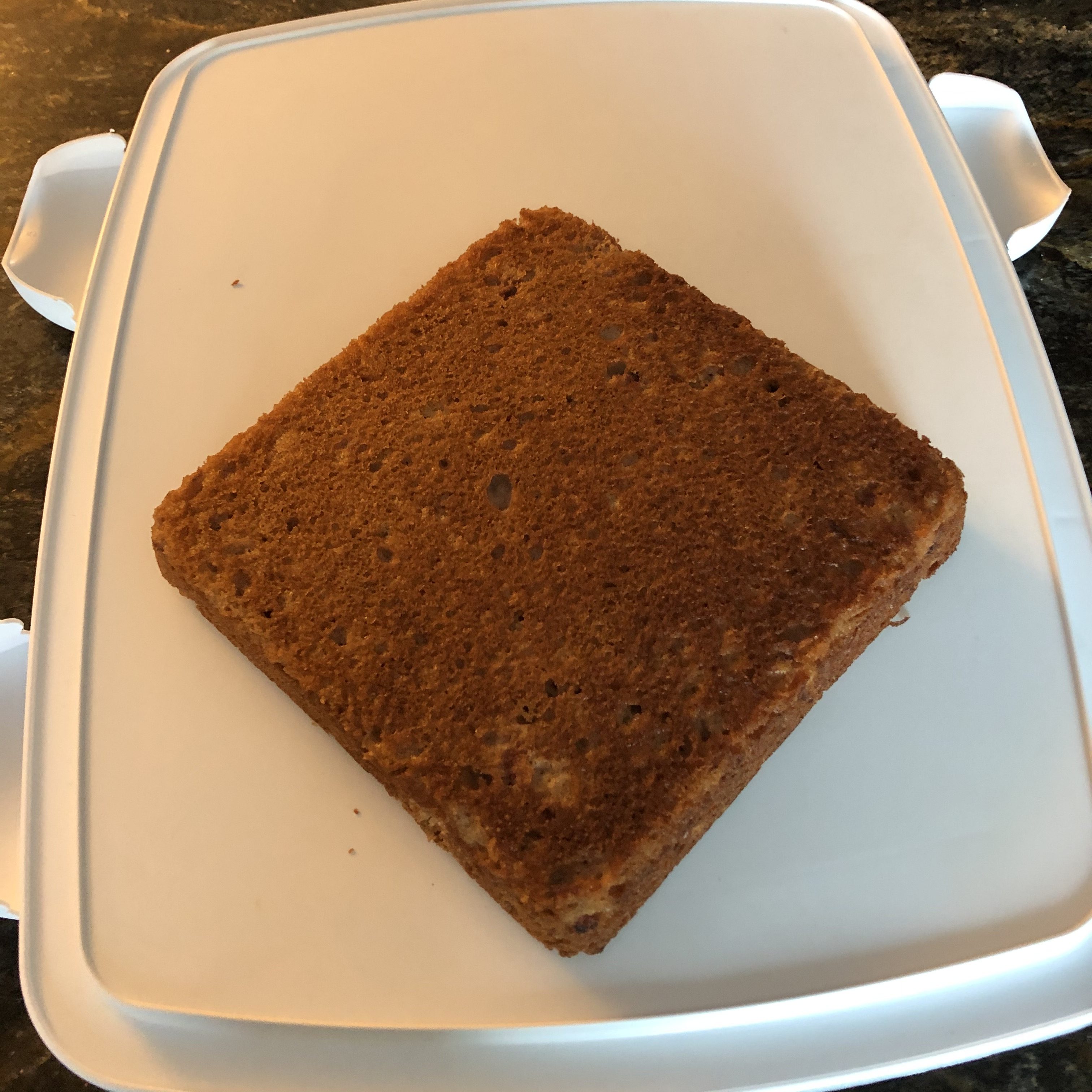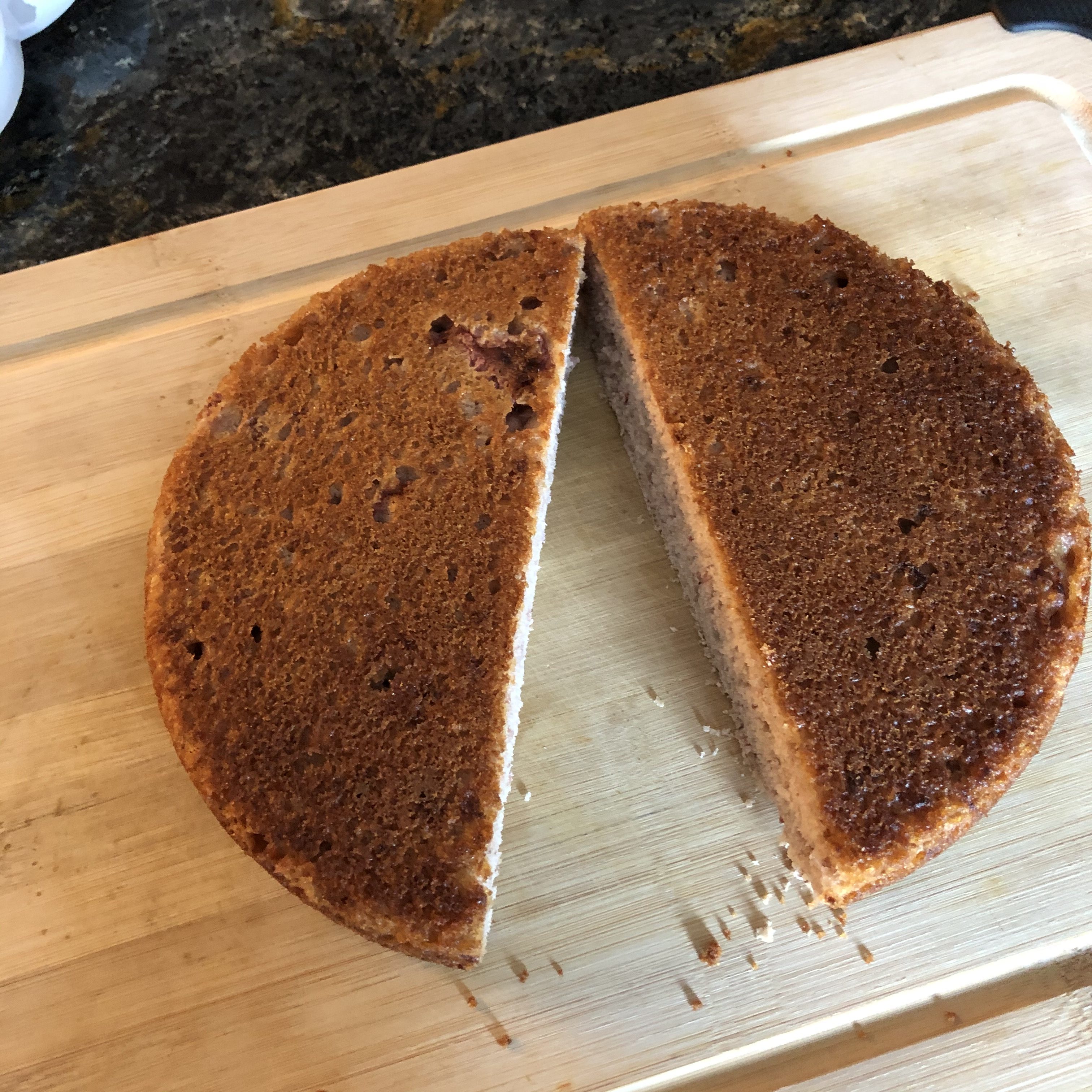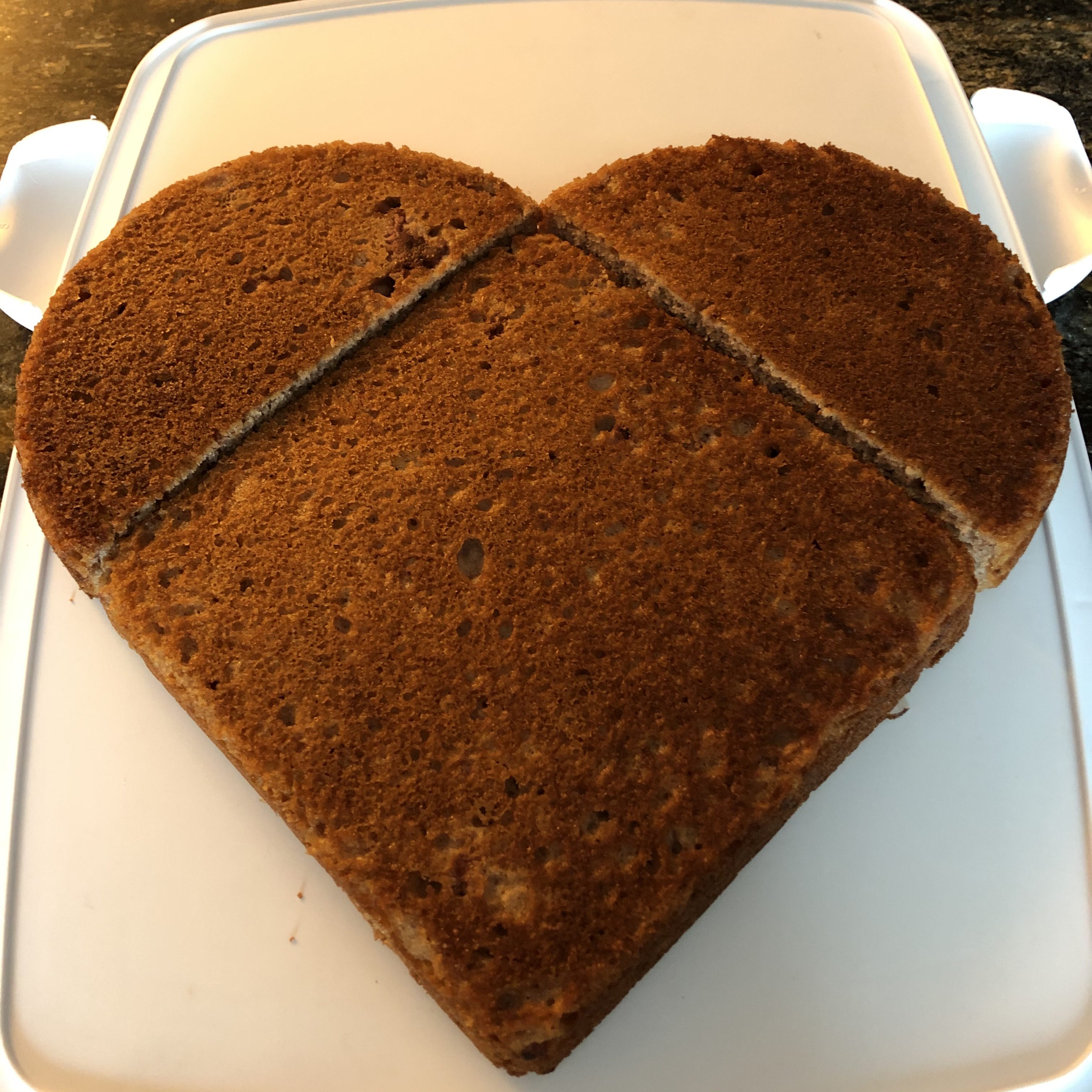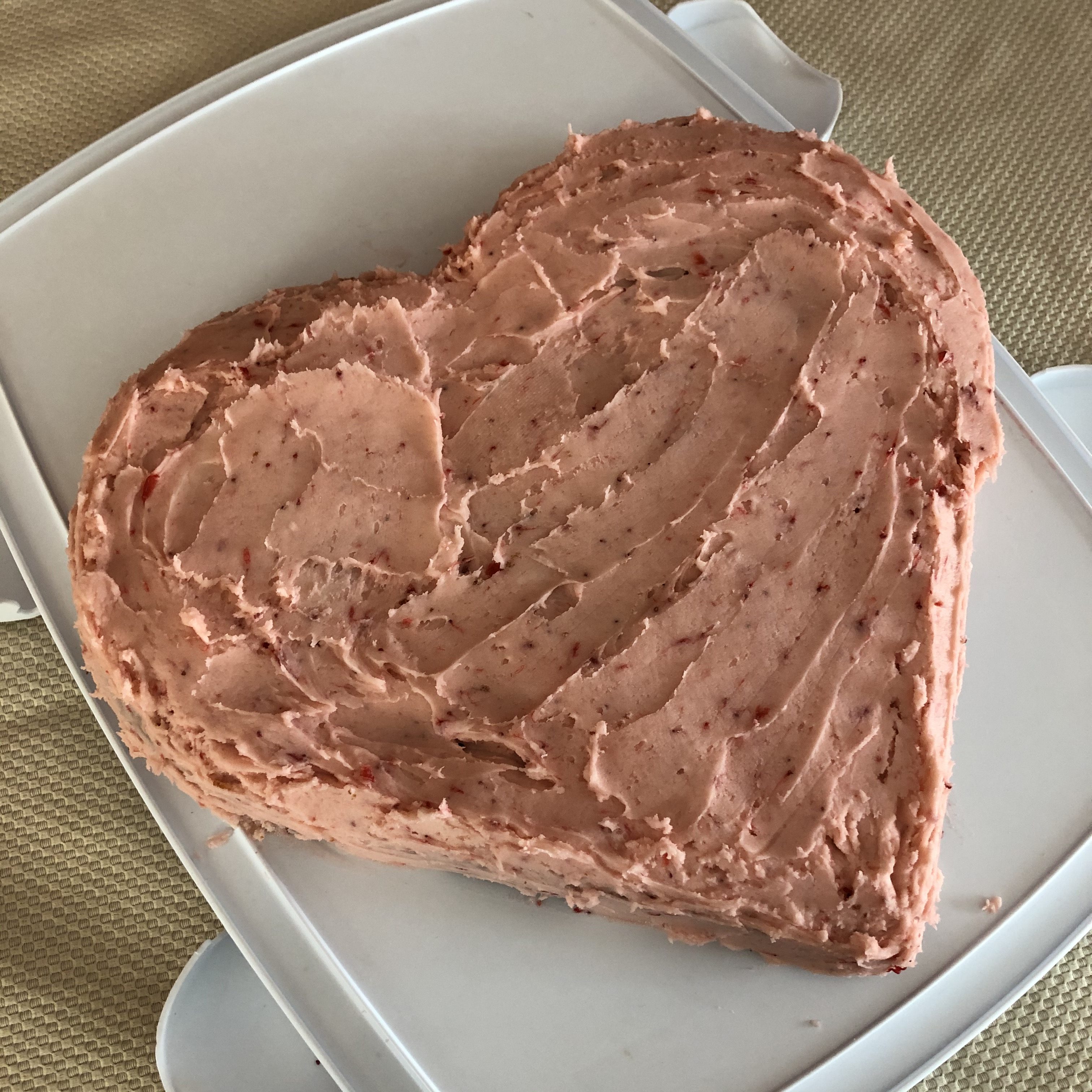 So easy, and so cute. I also made a whole lot of heart-shaped cookies; what is a semi-holiday without commemorative cookies? It is nothing, that's what.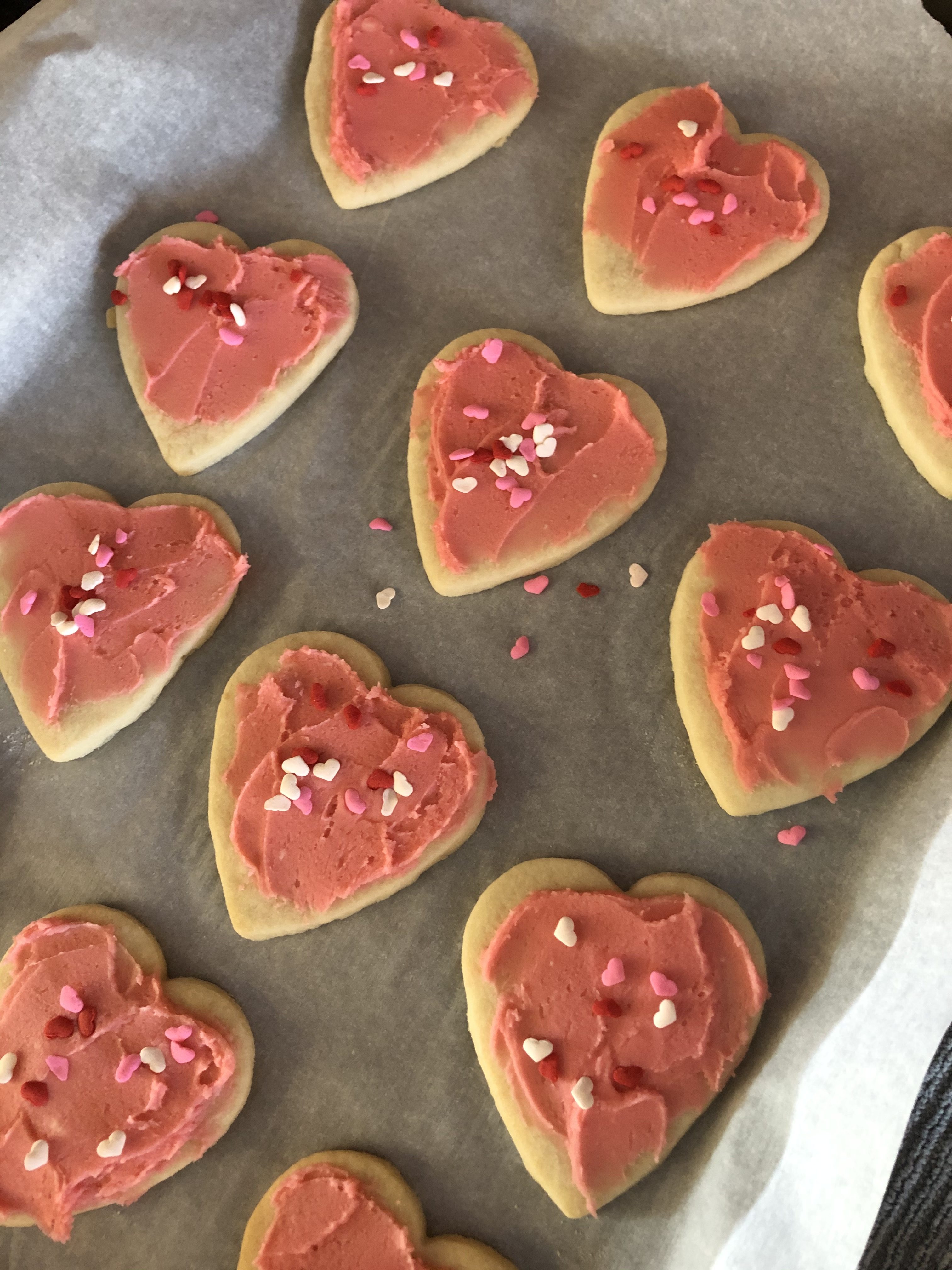 My husband and I don't really celebrate Valentine's Day in any kind of traditional fashion – except maybe, afternoon delight, which is really a regular occurrence, so it doesn't count. However, he did give me this running top a week or so ago, purporting it to be an "early Valentine's gift" so I'll take it.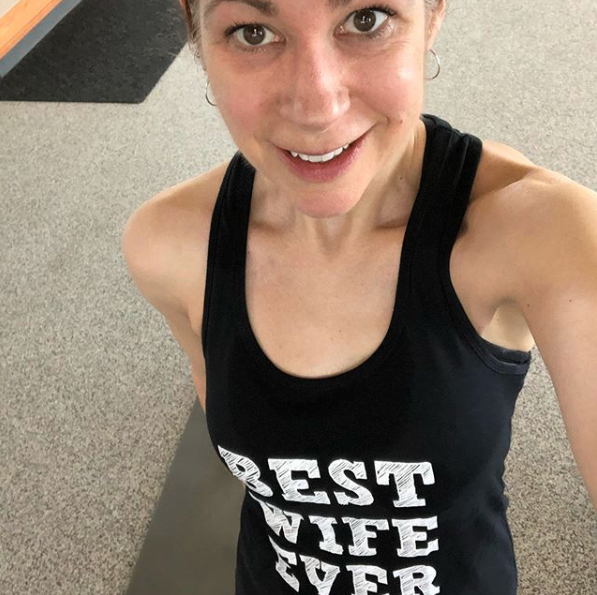 Every year I – jokingly, obviously – ask my husband if he bought me a Prisoner of Love teddy bear, and this year he told me that he really, really has no idea what I am referring to. I was amazed that he had never seen those teddy bears that are for sale in drugstores and the like every Valentine's Day, I suppose for men who forgot the holiday and want to have something tangible to give to their lady. Prisoner of Love teddy bears strike me as one of the funniest things that could possibly be gifted to someone on Valentine's Day, with the minor exception of gas station roses. In any case, he had never heard of or seen them, and I couldn't believe it. I appealed to my Friday lunch yoga class, and after class several people told me that they had never heard of them either. Am I imagining things? Was it all just a dream?
So now I appeal to you, my dear readers. Have you ever heard of, seen, or – omg, please – ever received a Prisoner of Love teddy bear? A quick google search shows me that there are some modern-looking Winnie the Pooh versions, but that is not at all what I'm thinking. I'm thinking of cheap looking, white teddy bears with black-and-white striped prison gear.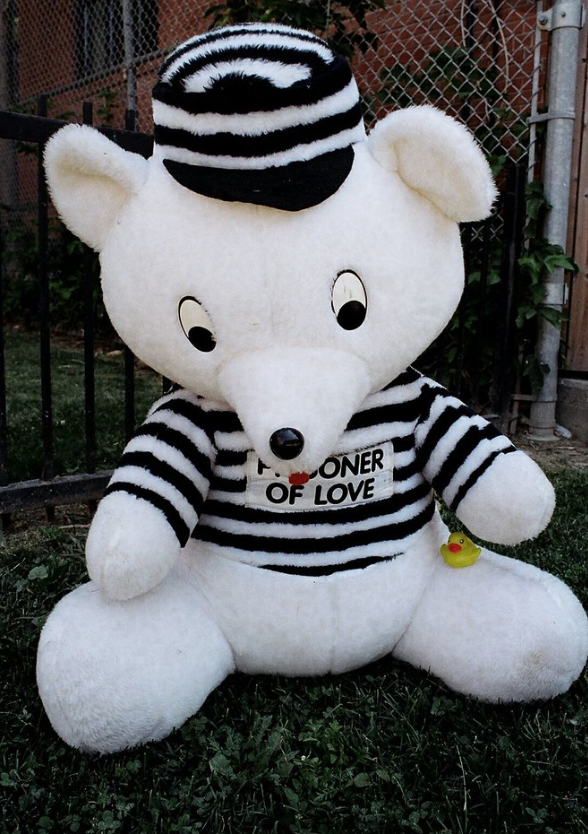 Have You Seen This Bear?
That is, clearly, one of those enormous bears that can be won at the Stampede or similar fairgrounds, by a weirdly talented sharp-shooter or ring-thrower.
Last night we took advantage of the long weekend to watch Bohemian Rhapsody with the boys, and while it wasn't as fun to watch as Rocketman, it was a very interesting movie. It was quite fascinating to see the collaboration for all of Queen's songs, but it was also fascinating to point out familiar faces. Hey, that's Tom from Downton Abbey! Hey, that's Littlefinger! I saw in the opening credits that Mike Myers was in the film and, about 3/4 of the way through, I wondered when he was going to make an appearance. His character had already come and gone by that point, my husband said. I have to say that was some good hair and costuming.
It's important to do things as a family, and so I took my older son with me to Costco yesterday. I have never in my life been to Costco on a Sunday afternoon and, as god is my witness, I never will again. How bad could it be? I had thought to myself and the answer is Really very bad. If my son hadn't been with me, cheerful and encouraging, I probably would have just turned around and went home when I reached the parking lot, which was much more of a disaster than usual. But we pressed on, finally finding a parking spot behind the building. Subsequently someone would park directly behind me, so that I had to make a 20-point turn to back out of my spot, but I would not discover this for another 45 minutes.
The shopping expedition did not take as long as I thought it would, although the jumble of carts lined up for free samples of miniature chocolate chip cookies was almost enough to push me over the edge. As one might expect, the lineup was the worst part.
This is what I don't understand, though. I had a full cart, as usual. I would have never gone had it not been a weird combination of a holiday Monday, several appointments in my usual grocery shopping time, and a desperate need for my household staples. All through the lineup, though, were people with less than five items in the cart, and those items were often things like muffins or a pack of drinkable yogurt. There would be no WAY I would set foot in Costco and go through all the nightmare that is the parking lot and lineup, just for muffins and drinkable yogurt, or for anything that you could get at a much less mentally taxing grocery store. Oh well, it takes all kinds to make a world, as everyone's grandma, including mine, used to say.
Well, I am going to finish off this long weekend with a lot of reading, a little yoga, and a nice little dog walk. I hope you all have a wonderful holiday Monday! xo