My goodness, I have so much to say, and I haven't had any time to say it! First of all – Royal Baby! I was on Royal Baby Watch for exactly fifteen minutes. I was in my car coming home from yoga at 6:05 am, and I heard that we were Officially On Royal Baby Watch. I showered and when my husband came into the bathroom at 6:20 I excitedly reported the news.
Husband: She had a boy.
Me: What? No, that was George. She's in the hospital now!
Husband: I just heard it on the radio. She had a boy.
Me: Oh.
As an aside, I've seen a lot of posts discussing the Duchess' appearance mere hours after the birth of little Louis, and frankly, most of them are off-putting. The posts start out like this: can you even believe what she looks like? Then they move to this: you would look that good too if you had a staff. If this was a decision tree, one branch would then go to well, she looks amazing and the other would devolve into a bitter tirade against her life and the fact of her being photographed for all the world to see so soon after giving birth.
You guys, we talk so much about toxic masculinity and the patriarchy, and for good reason, but let us please remember that we should be lifting each other up, not tearing each other down, and in that spirit, LAY OFF KATE AND STOP JUDGING WOMEN ON THEIR APPEARANCES.
Of course I know none of us look like the Duchess immediately following birth, just like none of us have a staff of many to help us be photographed in a beautiful outfit complete with heels. But that doesn't make our birth experiences any less valid or wonderful; we are all uniquely beautiful and special and this is a good time to be reminded of that.
This is what I looked like in the twelve hours following the births of my children: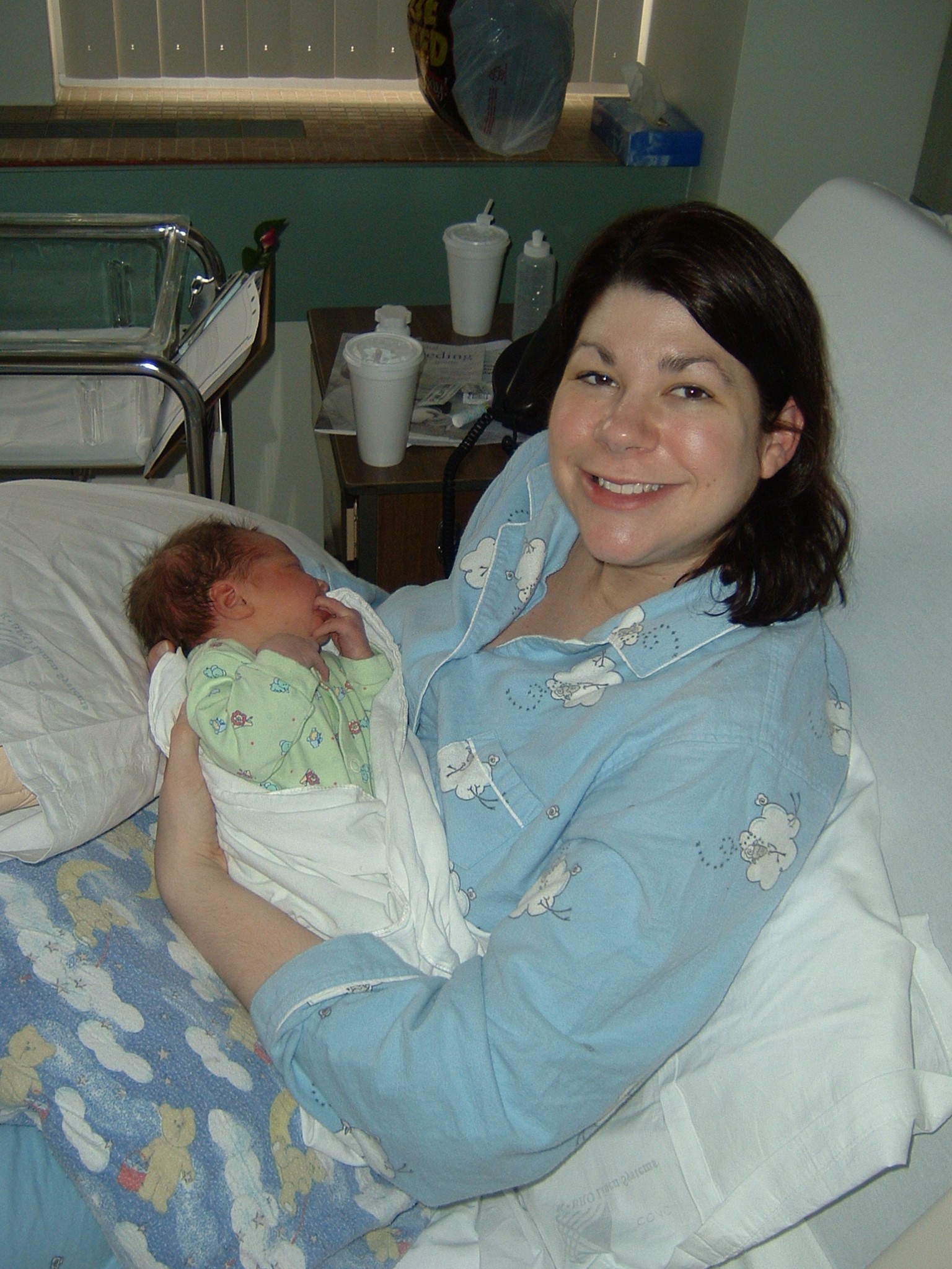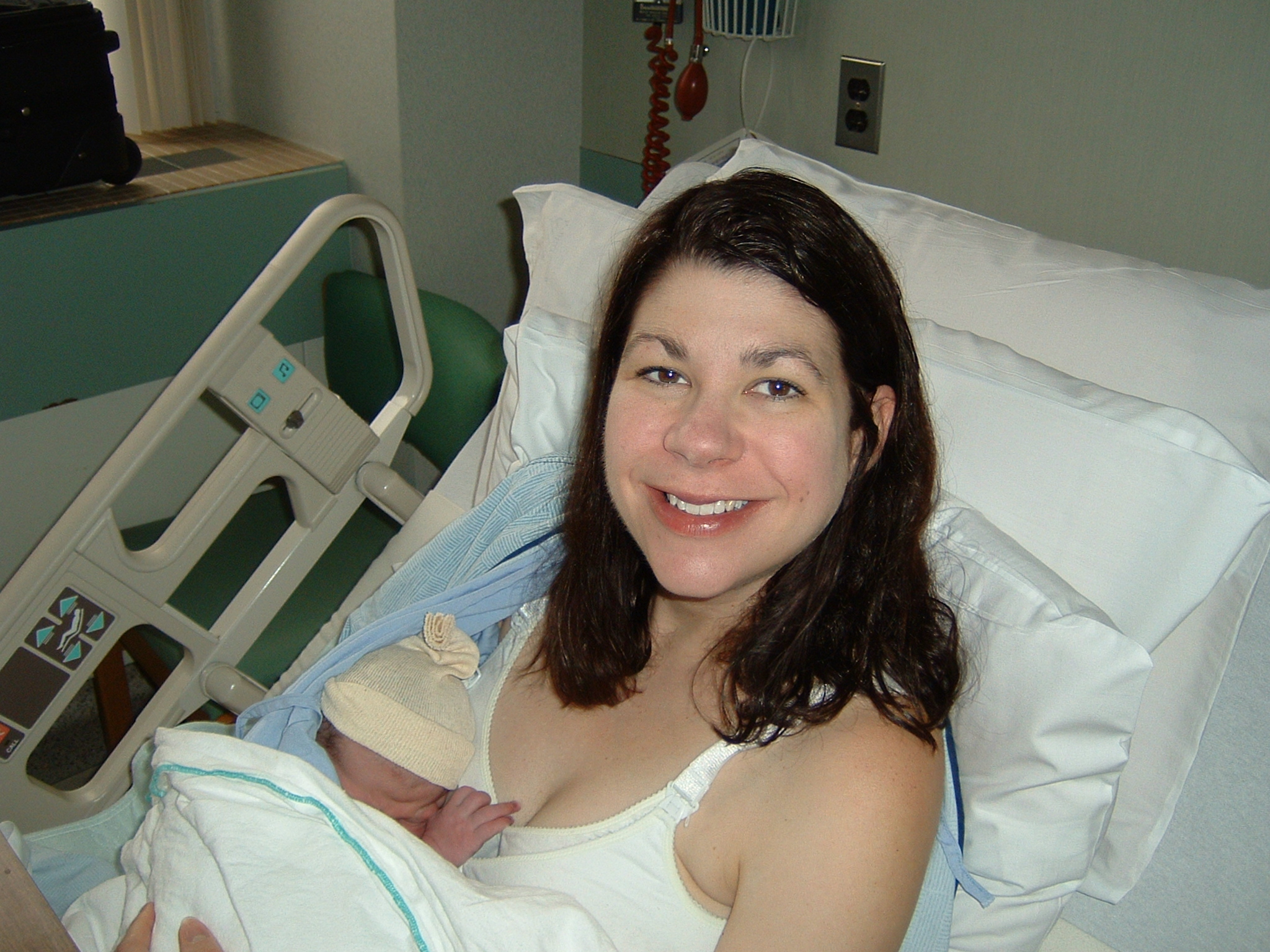 None of us are married to the heir to the British throne, and our jobs are not to birth other heirs to the British throne. My job requires me to wear yoga pants and to obtain and prepare an obscene amount of food every day, but if it required me to put on a pretty dress and take my baby outside for photographs, I too would get my staff to make sure I looked good for those photos. Instead of focusing on how we all left the hospital in our weird hospital-issue mesh underwear and industrial strength sanitary napkins, with our mushy post-partum bellies sagging over the waistband of our maternity jeans, and our giant swelling breasts barely contained within our super-ugly nursing bras, let's just enjoy those beautiful photos and take a break from all the gross lunacy in the world, and be happy that there is a baby in the news instead.
Speaking of the British throne, last Saturday was my birthday, which I share with none other than QEII herself. It was such a glorious weekend. For one thing, it appears that spring has finally arrived and the glacier in my back yard has receded to a mere blip of ice; the past week has seen me frantically cleaning up the gardens that are finally thawed and dry enough to work in, and the sun, my god, the sun. The sun is shining and I have been leaving the house in sweaters and light jackets. Yesterday when I went to teach a class I wore capri length yoga pants and shoes, SHOES. So all is sunshine and happiness around here; the birthday weekend was filled with good food, cake, wine, and lovely presents.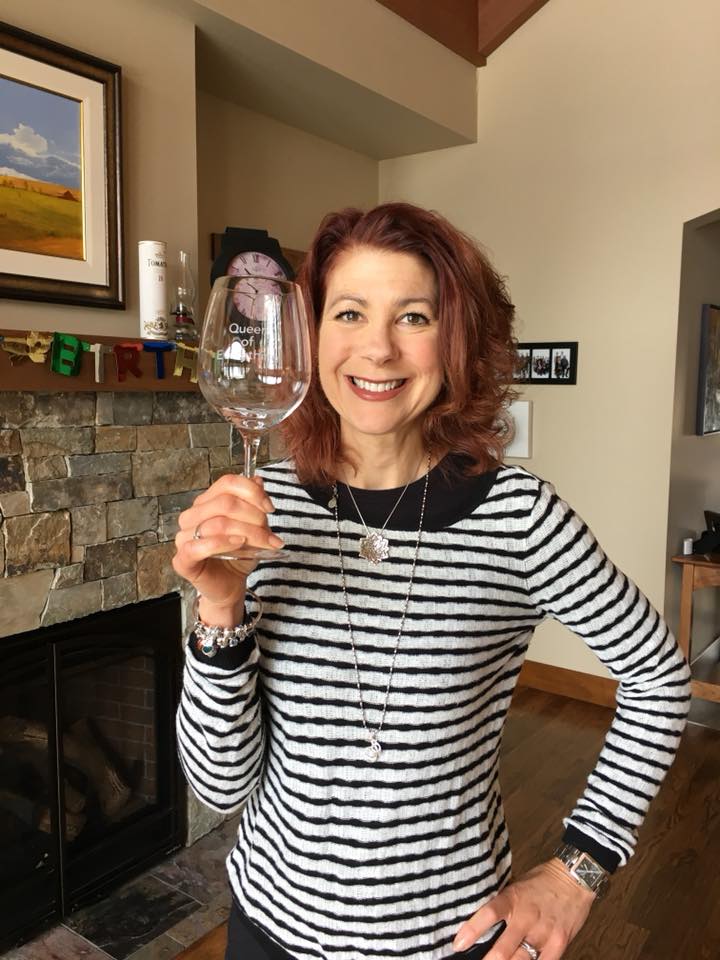 Including this gigantic wine glass from my parents. I love a wine glass that is nearly the size of my face, like oh, I'll just have ONE glass of wine tonight. In case you can't read it, it says "Queen of Everything" which is a very fitting way to end this royal post.