It's not like I didn't realize that Easter was this weekend, but I've been putting off any preparations for it. We were out of the country for Easter last year, and so missed our traditional egg hunt/ chocolate feast. Since we don't take the children to church and are significantly – how shall I say this – lapsed Lutherans/ Catholics, Easter feels less like a big religious celebration and more of a time just to enjoy the more secular enjoyments that come with it.
I didn't think the kids would miss our little traditions last year, but they really did. For several years now I've copied my friend Jen's idea (HI JEN) of having a treasure hunt for chocolate eggs: I write little clues on a piece of paper and the kids have to decipher the clues to find the treats. It's quite hilarious and often indicative that the kids have very little idea where I keep my makeup, for example. "Mom uses this every day to make herself prettier!" – this caused much confusion around hair dryers and coconut oil.
The kids still like to colour Easter eggs, and then hide them for my husband and I to find in the backyard, as a reverse Easter Bunny thing. Some years have been snowier than others, which makes things interesting. Traditionally we've used hard boiled eggs for this hunt, but I don't like it. There are a few reasons: factory egg farming is gross and I don't want to support it, yet I also don't want to spend a lot of money for fancy organic free-range eggs that are just going to go to waste. And no, please don't give me your ideas about what to do with hard boiled eggs, since my husband is the only one who will eat them and I feel like it's not a good idea for him to a) eat a dozen or more hard boiled eggs, b) eat a dozen or more hard boiled eggs that have been coloured with what is probably something toxic at the worst and kind of icky at the best. I also worry that Barkley is going to find and eat one of those hard boiled eggs and we would all suffer as a result.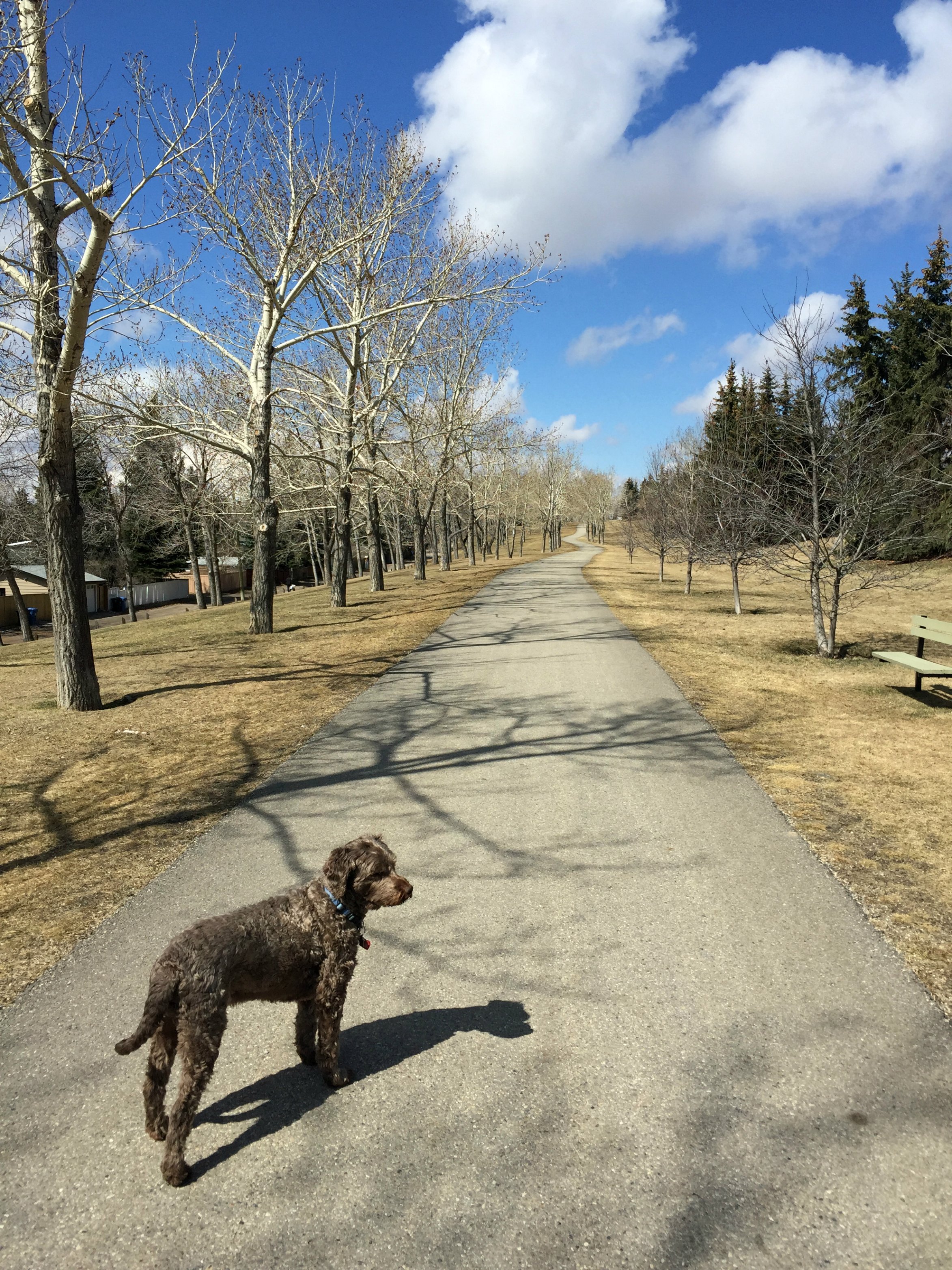 Cute, but kind of stinky.
I also don't like to use those plastic colourful eggs, filled with non-chocolate treats. I don't like having that much plastic end up in the landfill, and also the kids are way too old for stickers and such that could be contained in such eggs.
But then this morning I was in Wal-Mart, buying chocolate eggs and also dish soap and sink cleaner, and I saw this: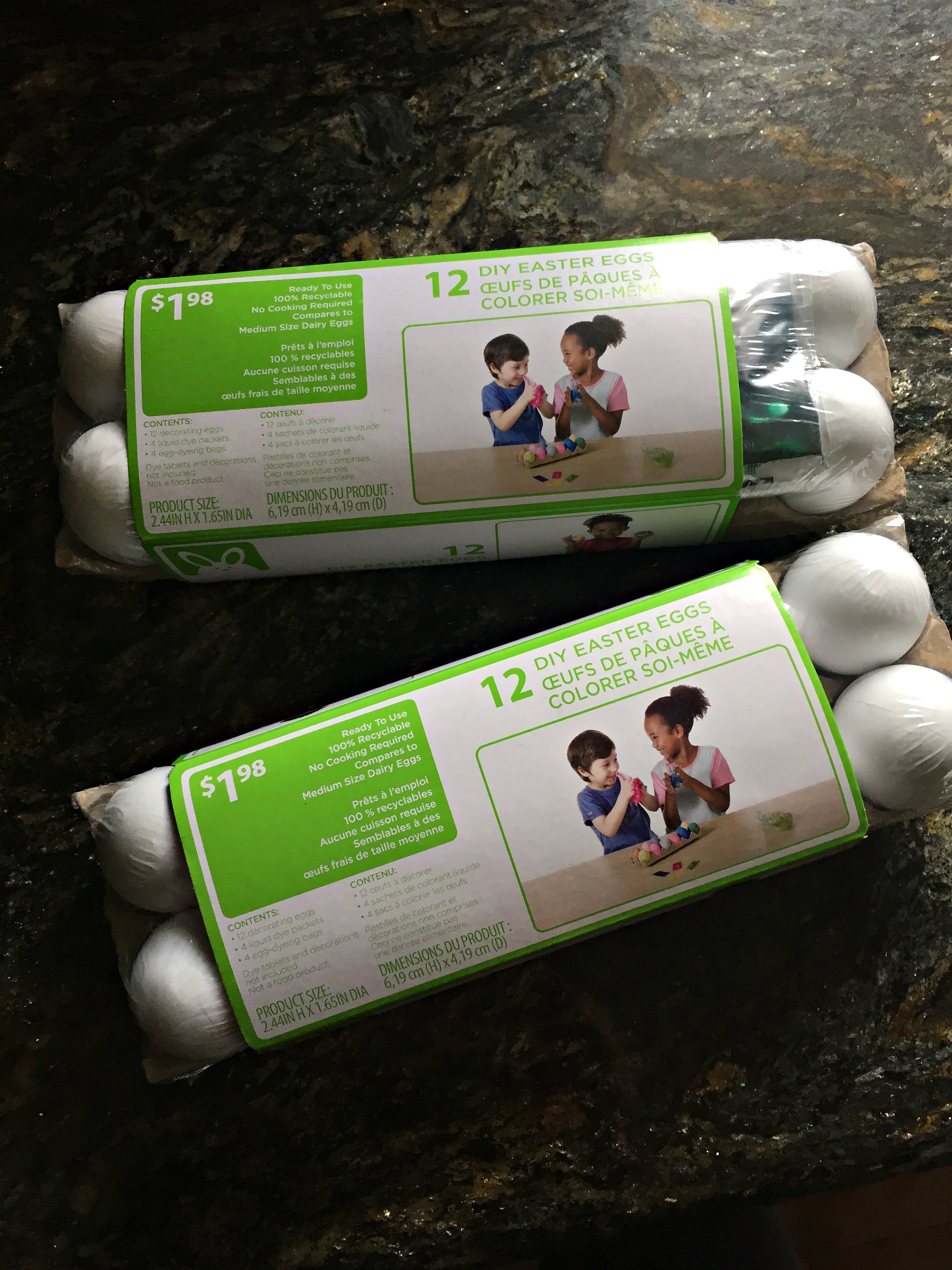 Hot damn. 100% recyclable, colour-able eggs. Finally, someone thought of it! Although, I'm not sure what they mean by "dairy eggs" and slightly alarmed that "no cooking required" needs to be clarified on the package. Are people really picking up these 100% recyclable pretend eggs and thinking that they are EDIBLE? Well, I'm going to let that slide. Ethical dilemma solved!