I just got back yesterday from an extra-long weekend at my in-laws' house, and I have a question: how is it possible to have an absolute mountain of laundry when I actually DID two loads of laundry over the weekend? The answer is that there is no answer. There is only laundry.
I'm feeling a bit drained from all the driving, and then the rush to get groceries and prepare for this very short week, and…I guess I'm just feeling a bit drained in general. The weekend was nice, albeit a bit cool and a bit rainy, although it snowed quite a bit in Calgary and so I will not complain about it. Because of the cooler weather we took the kids to a movie: Angry Birds. It wasn't the worst movie I have ever seen, but that's about as positive as I can get about it.
Today I went to the garden centre to pick up my annual flowers, and let me tell you a secret: the Wednesday after the long weekend is PRIME plant purchasing time. I think they must get a big shipment in after the long weekend depletion (although – was anyone actually buying flowers in the snow? I don't know.). In any case, "kid in a candy store" does not adequately describe my feelings when I'm in the garden centre. It's all I can do to not gather up tables of plants in my arms and run out of the store. Even though I felt like I was spinning around and dancing like Maria von Trapp in the Alps, I was actually quite well behaved and kept reminding myself that I didn't have enough room to take EVERYTHING I wanted home.
Well, technically I would have to remove the entire front lawn if I did take home everything I wanted, but that's another story.
I love the garden centre with all my being. It feels like Christmas in there. I walk around with a huge smile on my face, talking to all the old people who shop there on weekdays. Just like with groceries, it's me and the elderly. I love how all the old ladies dress up to go to the garden centre, in floral dresses or nice slacks, with tan nylons and open toed white sandals. Their white cardigans match their shoes and handbags, and their husbands push the cart for them, looking pained. Then there are the old men that are flying solo in the bedding plants; I always get into flirty chats with them regarding the newfangled wave petunias or those new impatiens that actually need part sun, rather than full shade. Good times. Flirting with the elderly seems to be a pastime of mine now; I feel quite youthful and a little bit wild, with my snapdragons and osteopermum that I might just plant together, I don't know.
Anyway, enough of my depravity.
Despite the snow, the gardens and yard look so wonderful right now. For one thing, the lilacs all bloomed last week, which must be a new record: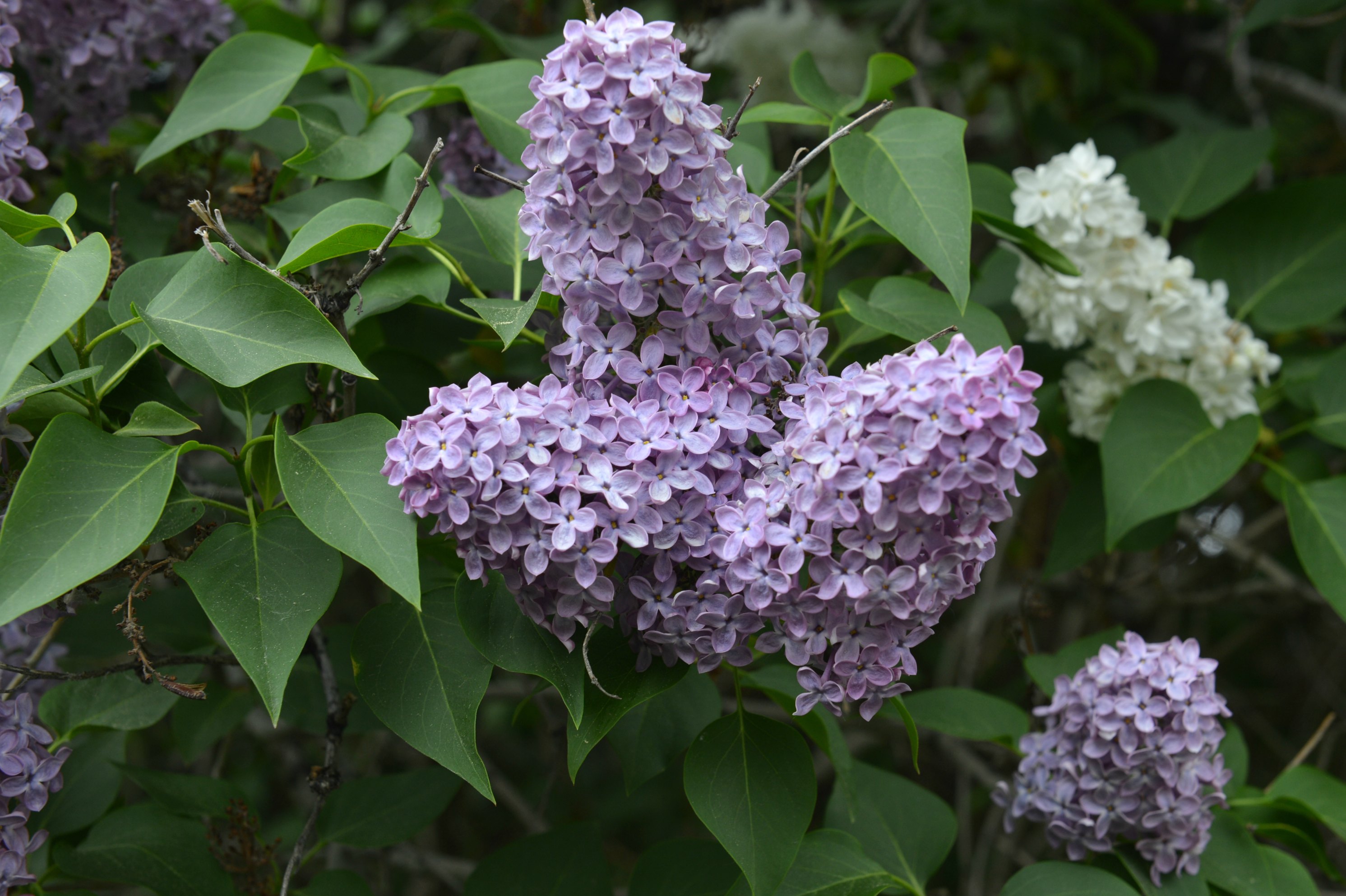 The little yellow leopard's bane, which my neighbour gave me years ago and which did not bloom at all last year, are in bloom: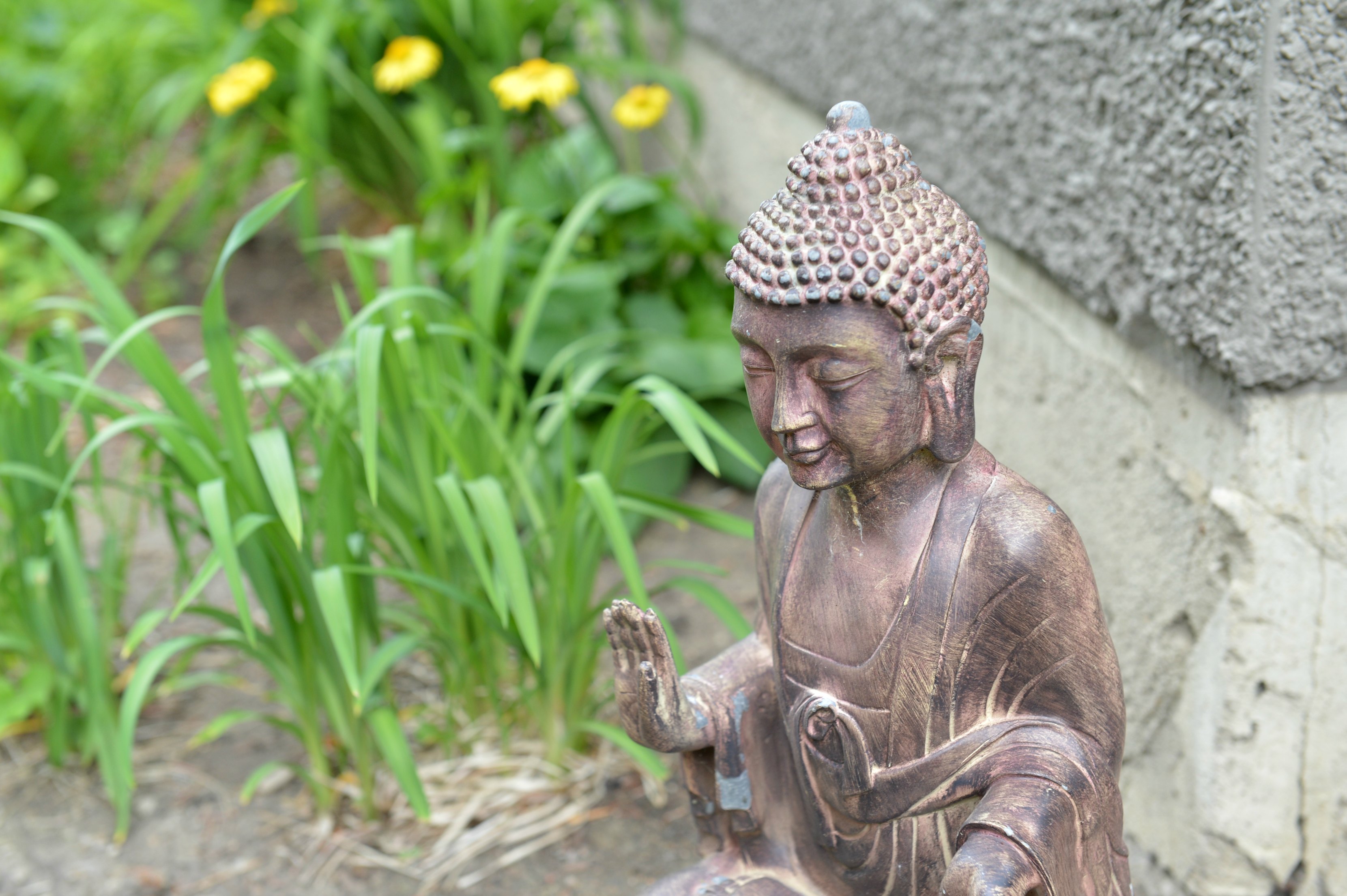 And it's almost Barkley's birthday! He's going to be eight on Monday.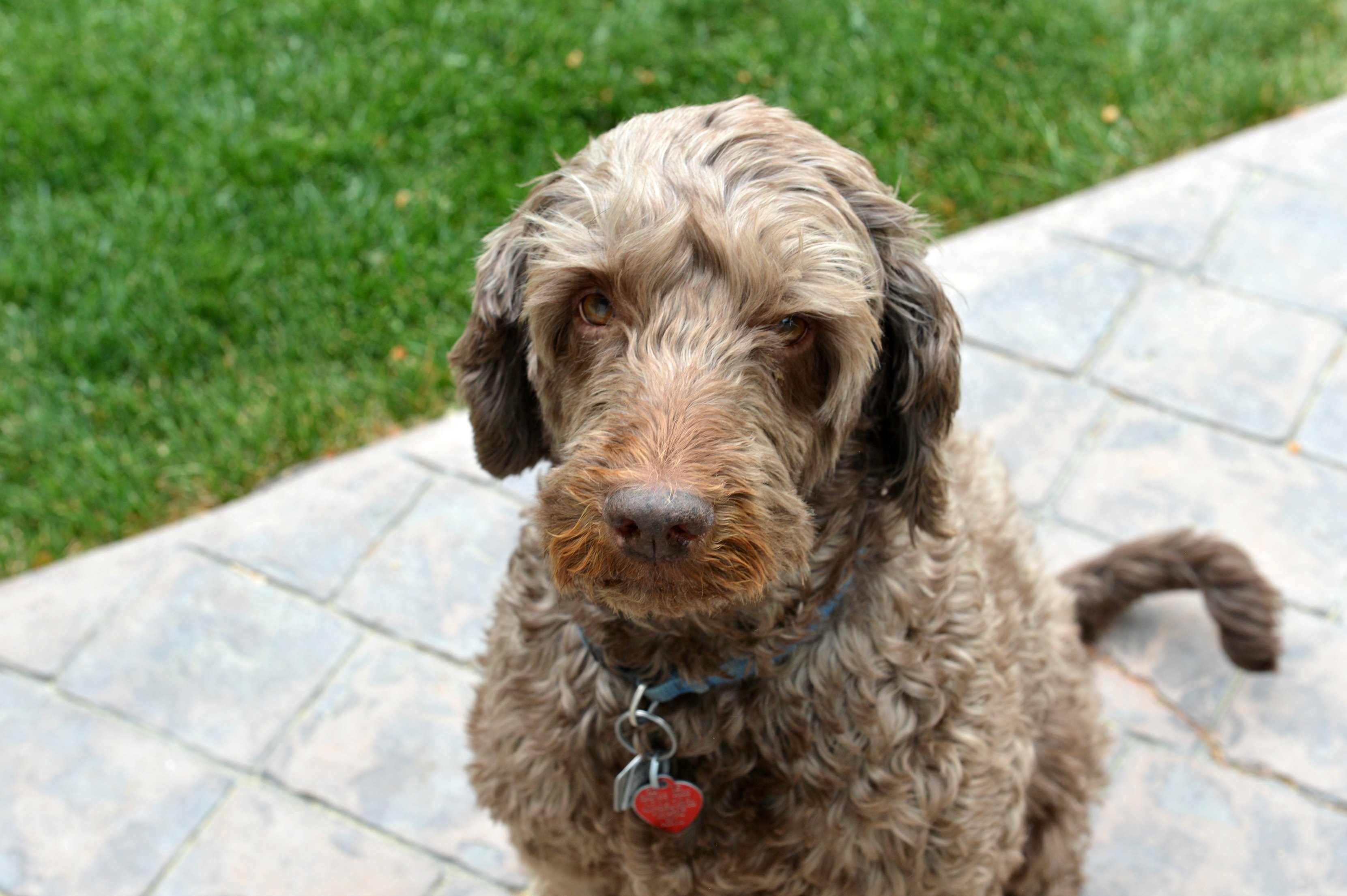 I have much to tell you, mostly about weird comments regarding my eyebrows and also weird comments regarding my makeup, but that shall have to wait for another day. Those flowers aren't going to plant themselves! xo