This morning, a complete stranger gave me a very kind compliment, right out of the blue. It brightened up my already-pretty-bright morning, and I've been smiling all day, thinking about it. I'm a person who loves to randomly compliment people, from people I love to people I've never met. If you think something nice, why not say it? There is basically no downside to it. I say "basically" because although I cannot think of a time when I've been met with a cold shoulder after saying something kind, I'm sure those things happen. However, the risk is much smaller than the reward: go for it!
On that note, something I am very thankful for is YOU, the reader. I've been writing this blog for – wait for it – eleven years now, and some of you have been with me since the beginning! That's pretty spectacular, and so are you.
I hope you all had a lovely Thanksgiving weekend, or, if you're not Canadian, a lovely regular weekend. We spent it at my mother-in-laws' place; we boarded Barkley and flew out, and I am so glad we did for a number of reasons, the biggest one being this guy: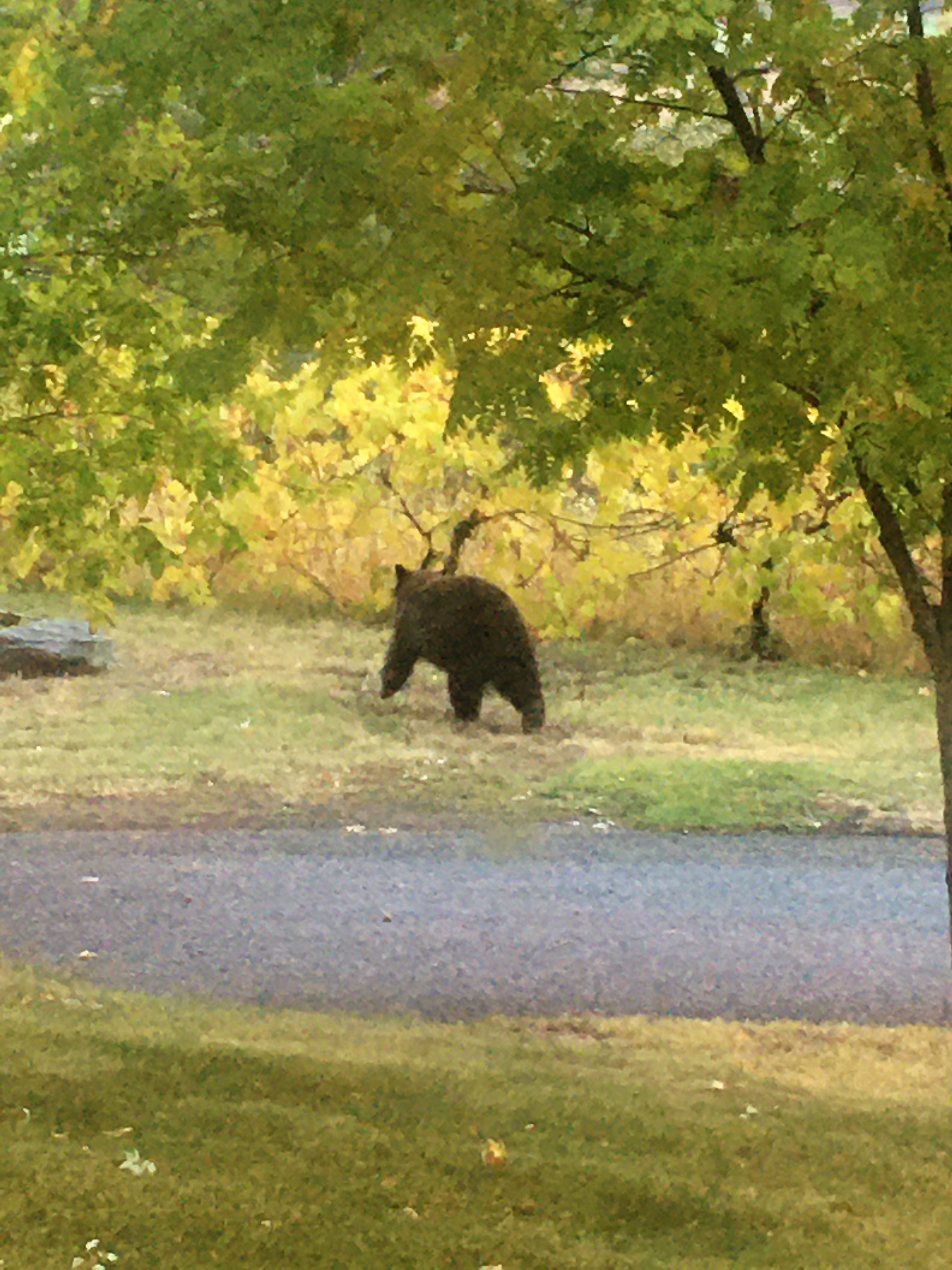 That bad boy walked right past our front window and ambled down into the grape rows. Eeeee. Less alarmingly, we also saw a herd of deer and a bobcat, heading in exactly the same pathway, ostensibly to go get water below the vineyard. I felt like we were in a reality nature show, albeit one in which I looked around every time I left the house.
Since we flew, we rented a car, and I think the rental company profiled my husband as a divorced, middle-aged white man.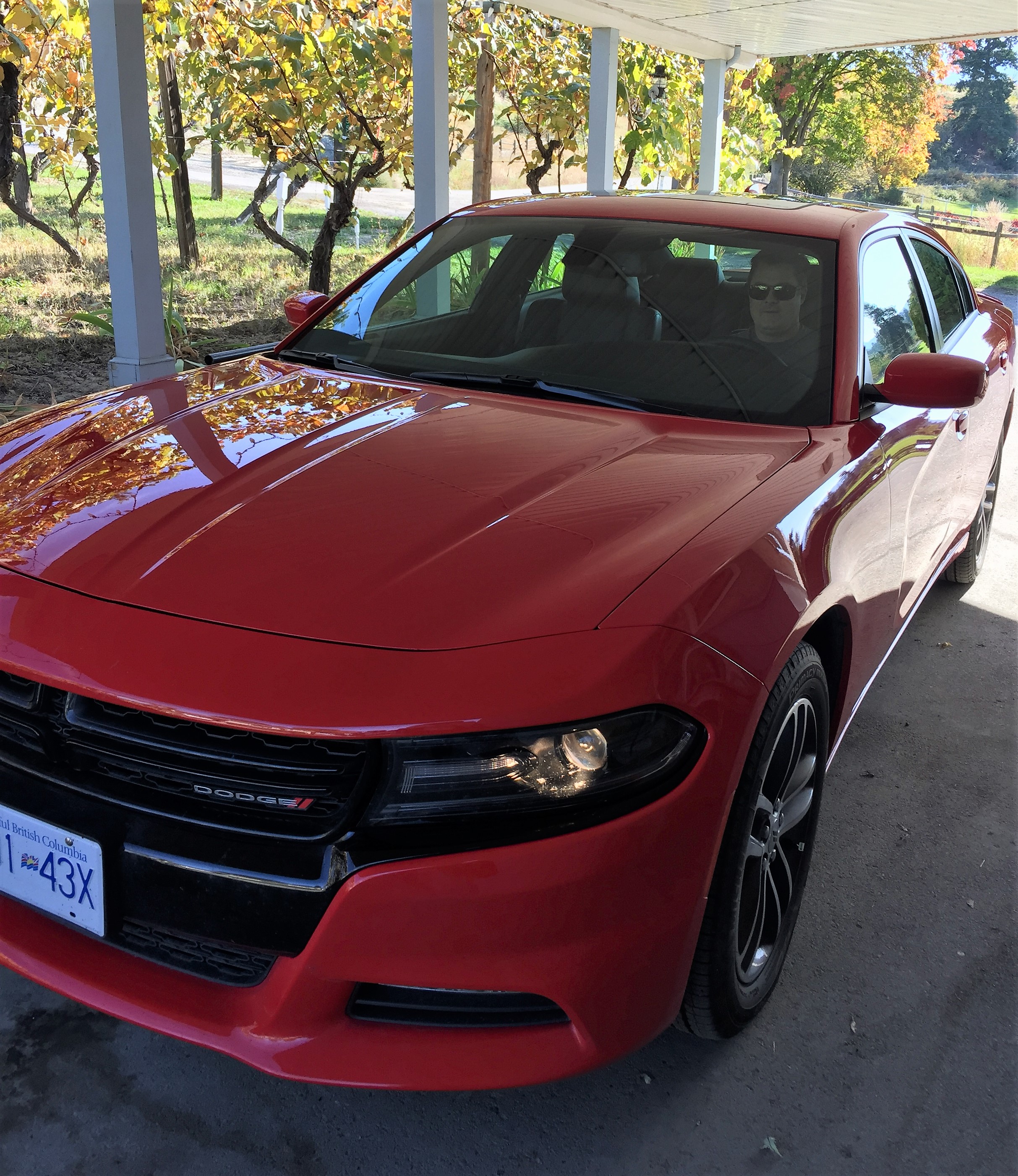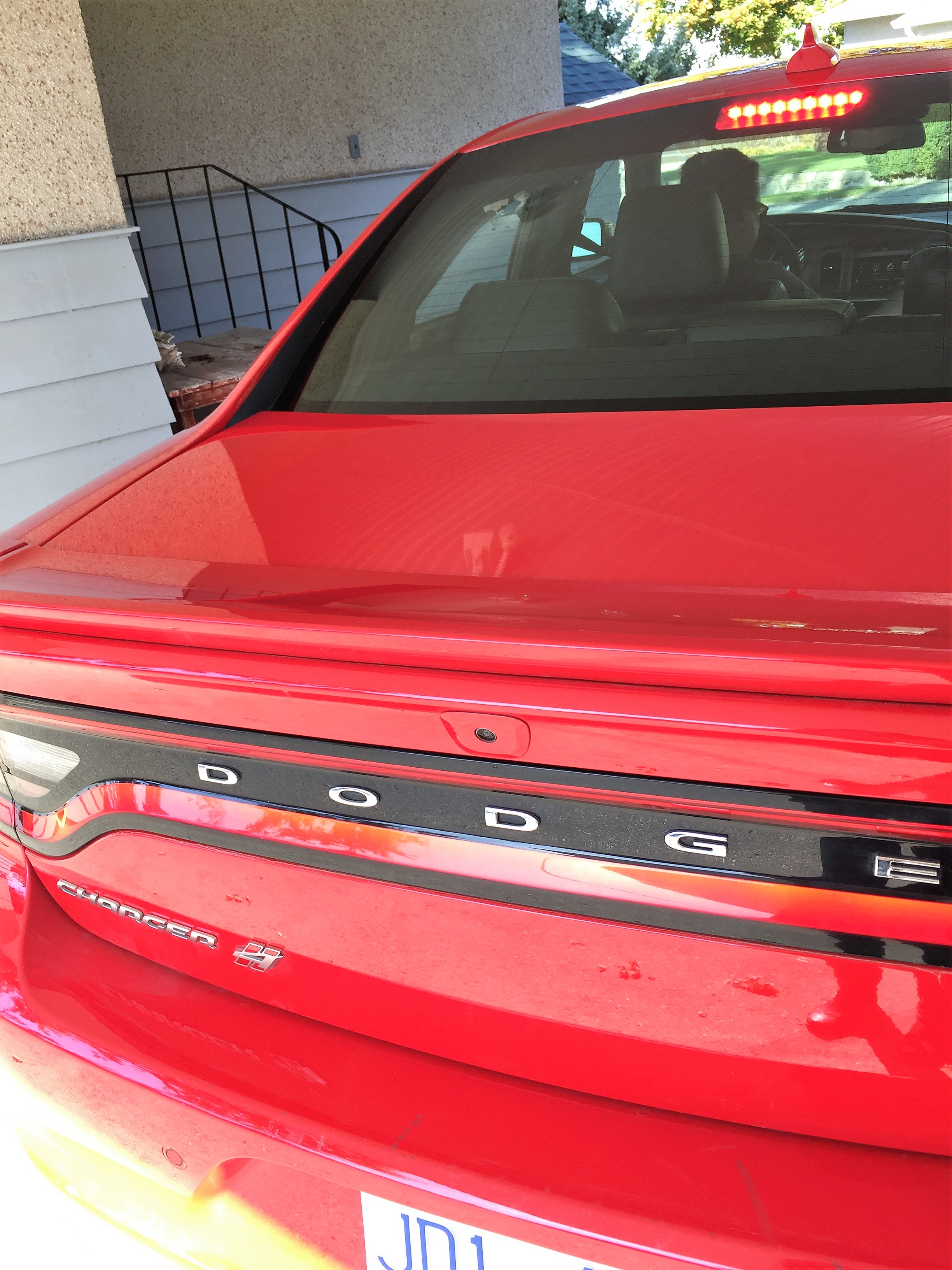 Two out of three isn't bad, I suppose. Hilariously, the radio station was tuned to the local classic rock station and the very first song, the very first one, was Raise a Little Hell, followed by Don't Fear the Reaper. All that was missing was Whitesnake, which I kept hoping to hear all weekend but alas. You cannot have everything in this life.
We had a nice weekend and I read this incredible, funny, and insightful book: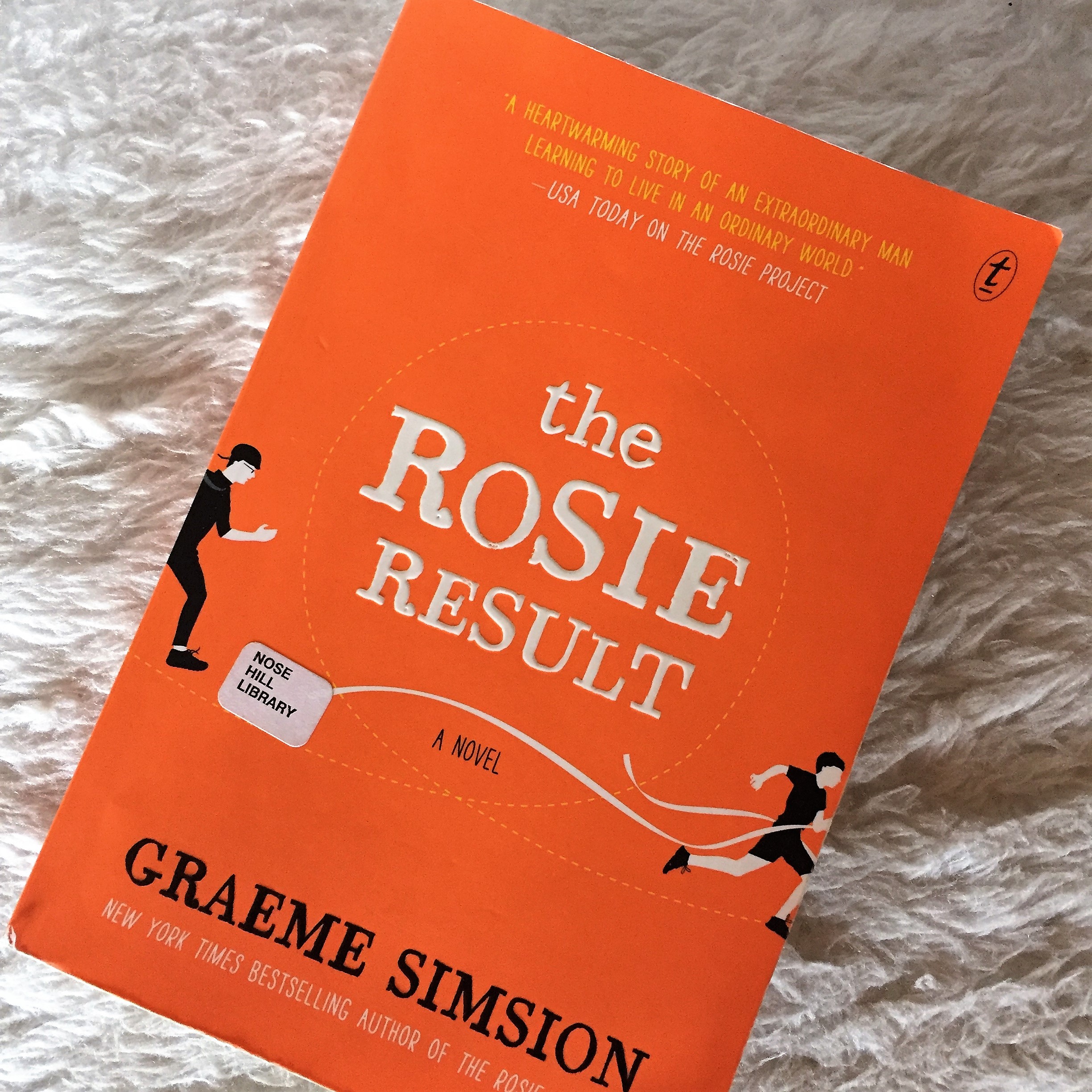 It is so rare that a trilogy gets better with every subsequent book, but the Rosie one does. I highly recommend it.
We got home on Monday and it's been a slog ever since, a slog of classes and laundry and groceries and trying to get on top of every little thing. There are so many details in life, isn't there? For example, the kids no longer want to go to the pediatric dentist – which, well. The tiny purple chairs hardly hold them anymore and it is a bit ridiculous, silently getting cleanings while mass hysteria reigns in the other tiny purple chairs. However, the pediatric dentist is the most conveniently located of all, literally across the street from the high school. After asking for recommendations in that building in the community Facebook page, I am faced with many recommendations, only one actually in that same professional building. My question also sparked a small argument about the thievery or otherwise of a certain local dentist. Ah, community Facebook pages. Never change.
I had no classes to teach today so along with my usual Wednesday errands, the researching of possible dentists, ordering eye drops for the dog, wondering about the Winter Boot Situation, and paying numerous school fees and bills, I decided to wash my duvet cover. Washing the duvet covers and blankets is something that is done seasonally in this house, but today I thought I'd go for the glory and wash the actual duvet as well.
Why do we always make life difficult for ourselves? Why would I think this is a good idea? We bought this washing machine SPECIFICALLY because it claimed to be able to Handle A King Sized Comforter, but it really is blatantly untrue, and the more often I could remember that, the better my life would be. After being stalled out three times on the spin cycle, due to An Unbalanced Load – An Unbalanced Load, the title of my memoir – I finally gave up and put the very wet duvet in the dryer, where it spent three HOURS being dried, even after turning it and rearranging it every twenty minutes. I think next time it would be easier to just buy a new duvet. Or, more rationally, to take it to a laundromat. BUT I DON'T WANT TO.
I seem to have some kind of disorder in which if I have more than an hour of time unaccounted for I feel the need to fill it with ridiculous things, like washing a king-sized duvet. This is something that probably could have waited, but until when? If not now, when? In any case, I am going to have a nice, fluffy, clean duvet by the time the day is over. I just hope it will be nice, fluffy, clean, and DRY.
On the positive side, there are only five more days until this ridiculously stupid election is OVER. My husband and I voted in the advance polls, and I was confused to see a candidate with the party "M.L." I thought and thought, and couldn't figure it out. What is the M.L. party? I asked my kids who are, of course, studying it in school and my older son gleefully answered that it was, even more ridiculously, the Marxist-Leninist party. Well! There was also a Libertarian candidate so I suppose they balance each other out.
My husband always asks one of the kids to label his bottles of shampoo and conditioner, so he doesn't make the tragic mistake of conditioning first, I guess.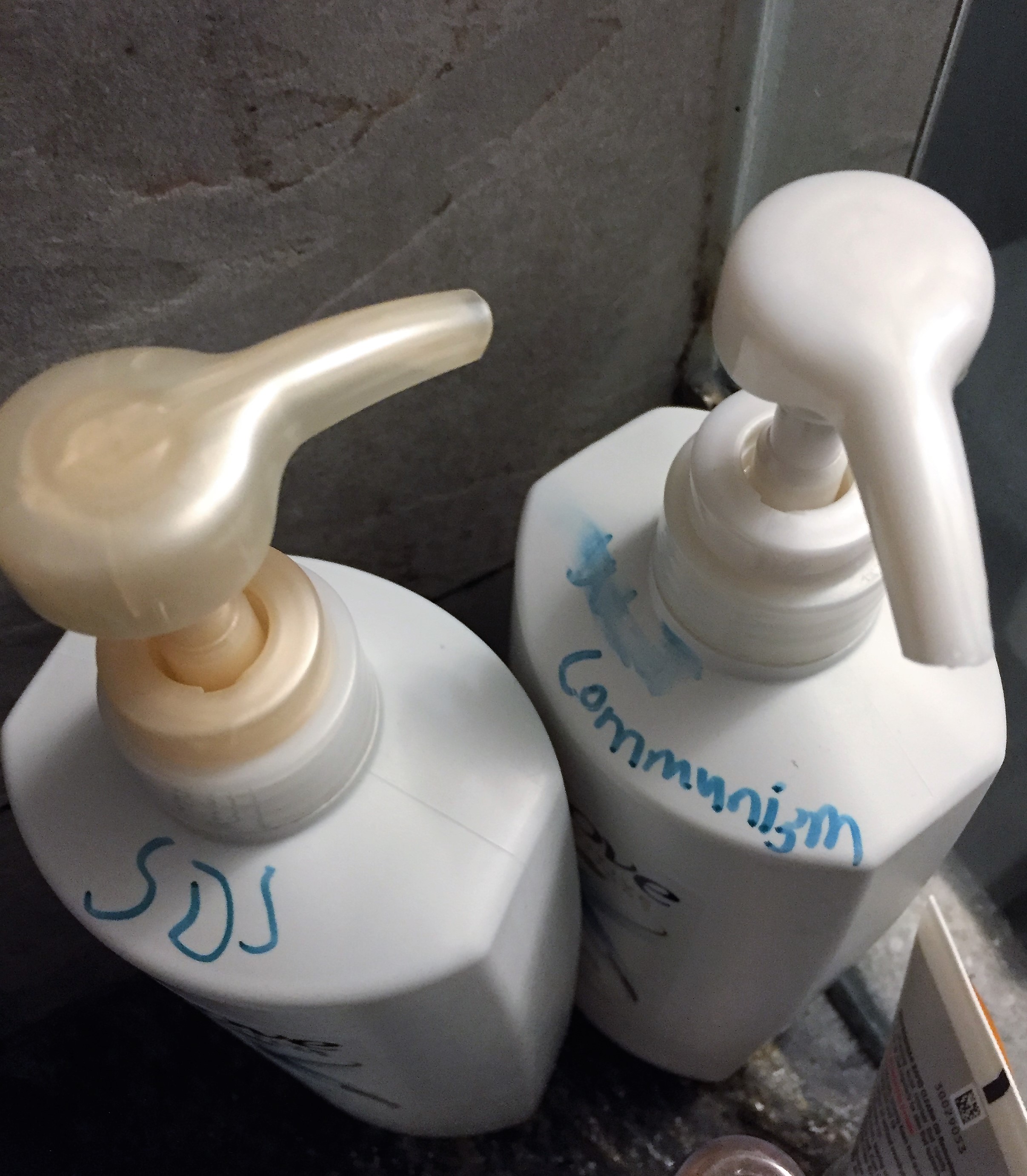 Speaking of hair products, I've been using the Mark Anthony ones for a while now, and may I suggest the Bamboo Volumizing line for those of you with similarly fine hair? It's a miracle product: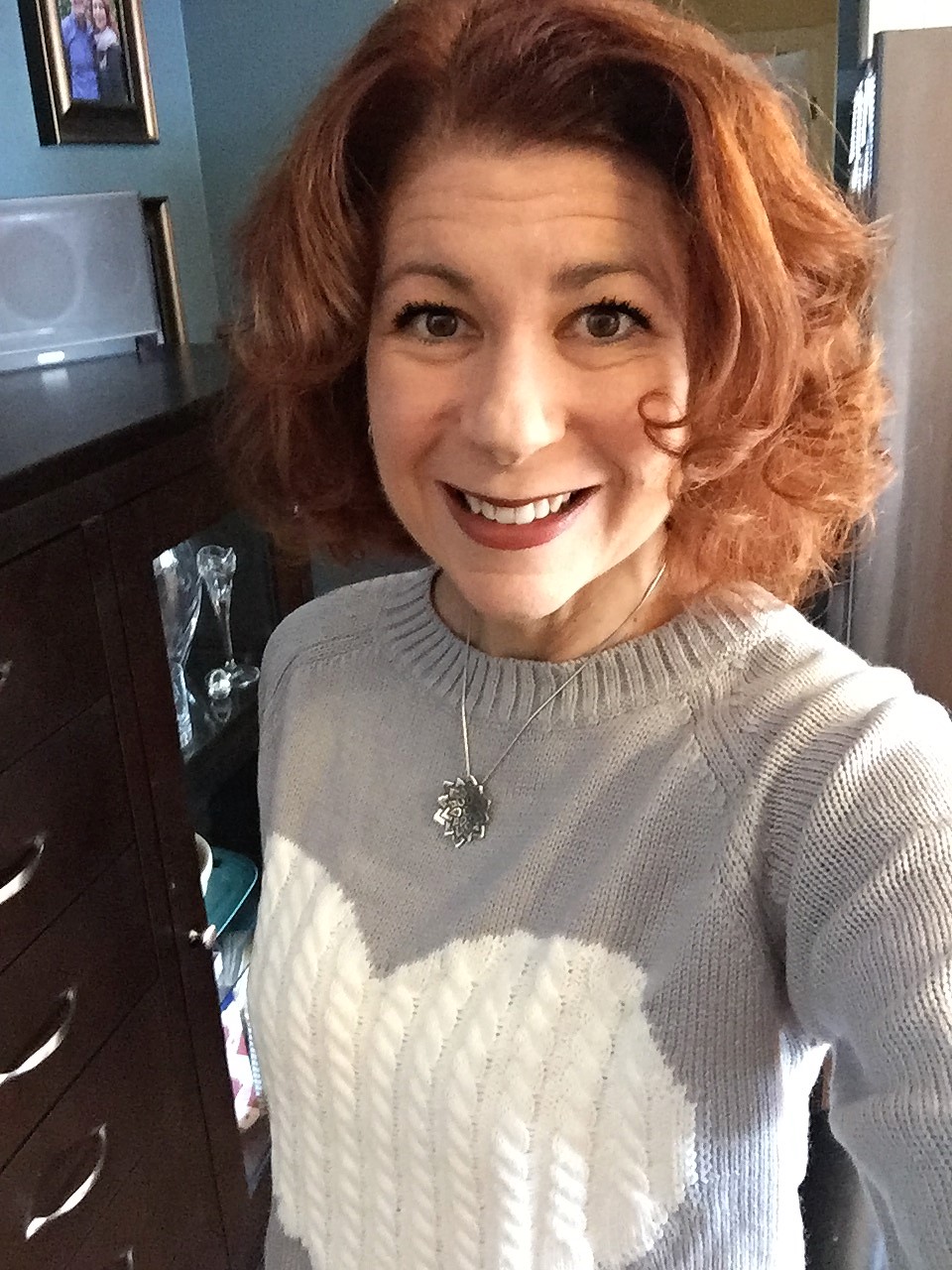 My hair stayed like that all day! Plus, I have to mention my sweater, which my husband gave to me as a present and which I ADORE, although I tend to get the teeniest bit nervous with light-coloured anything. Well, that's what aprons are for!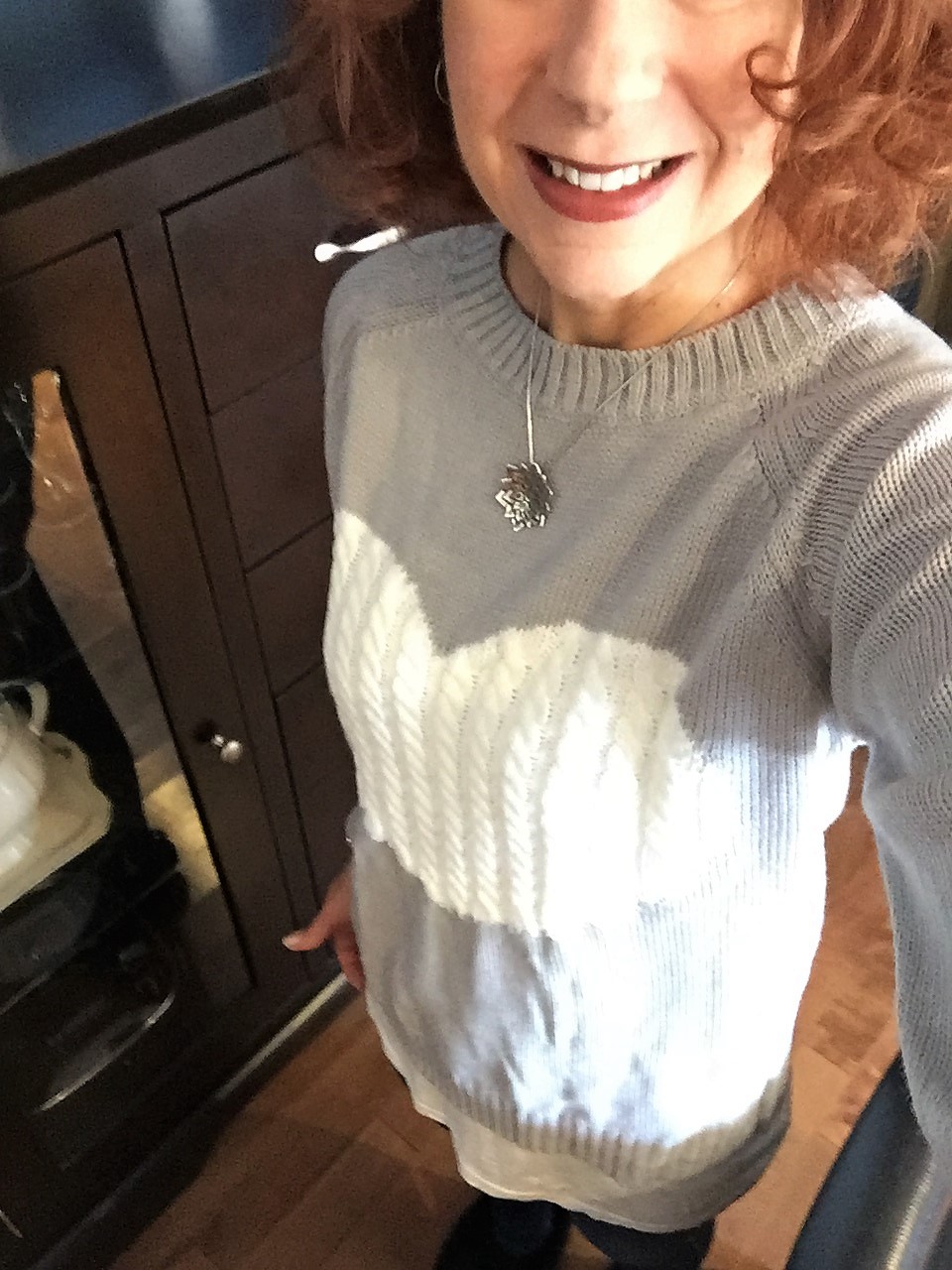 * If you know that quote, I salute you! Enjoy the rest of the week, lovelies. xoxo