Well, hello! I got back Saturday night from a blissful vacation in Huatulco, Mexico, where it is gorgeous and sunny and at least 32 degrees everyday, and there are unlimited mango margaritas to be had, to cold and snow and The Coldest Easter Calgary Has Experienced Since 1940. Well. That was a bit of a slap back to reality, oh, there goes gravity. From I'm a bit too warm in this bikini to I'm wearing all the clothes like Joey from Friends, but not commando.
Also in the past 24 hours I have done five loads of laundry.
But I'm not complaining because really, it was a wonderful and fun vacation with family and friends, and we did so many fun activities – a snorkel/ whale watching trip, jet-skiing, sea kayaking, drinking mango margaritas, karaoke…but more on that later. Huatulco is a very pretty little place in the midst of a national park, and so it is less commercial and busy than other places in Mexico. It was plenty busy, though, with Mexican vacationers on Easter holidays, which made it very fun – a busy resort is a lively resort, in my opinion.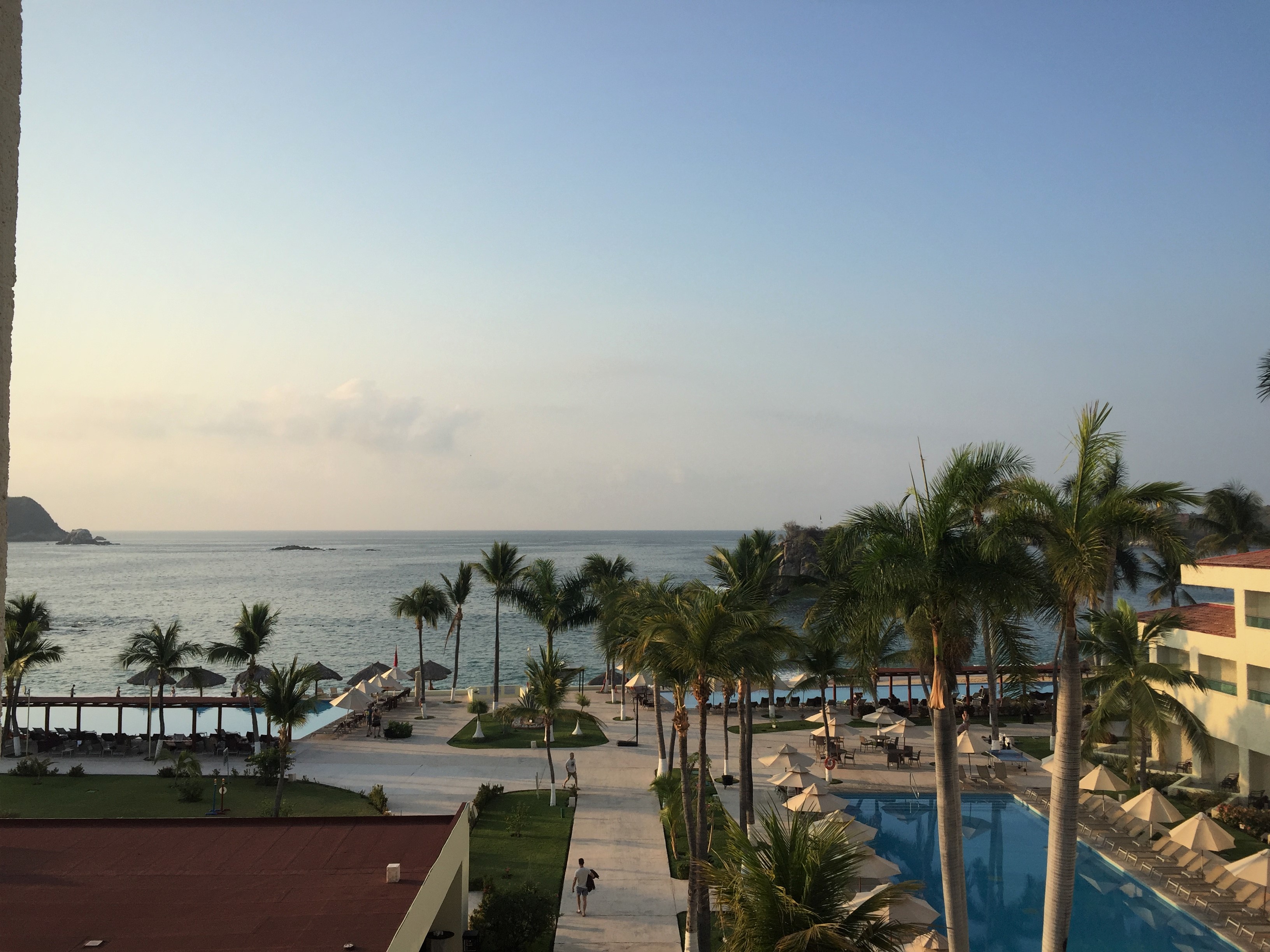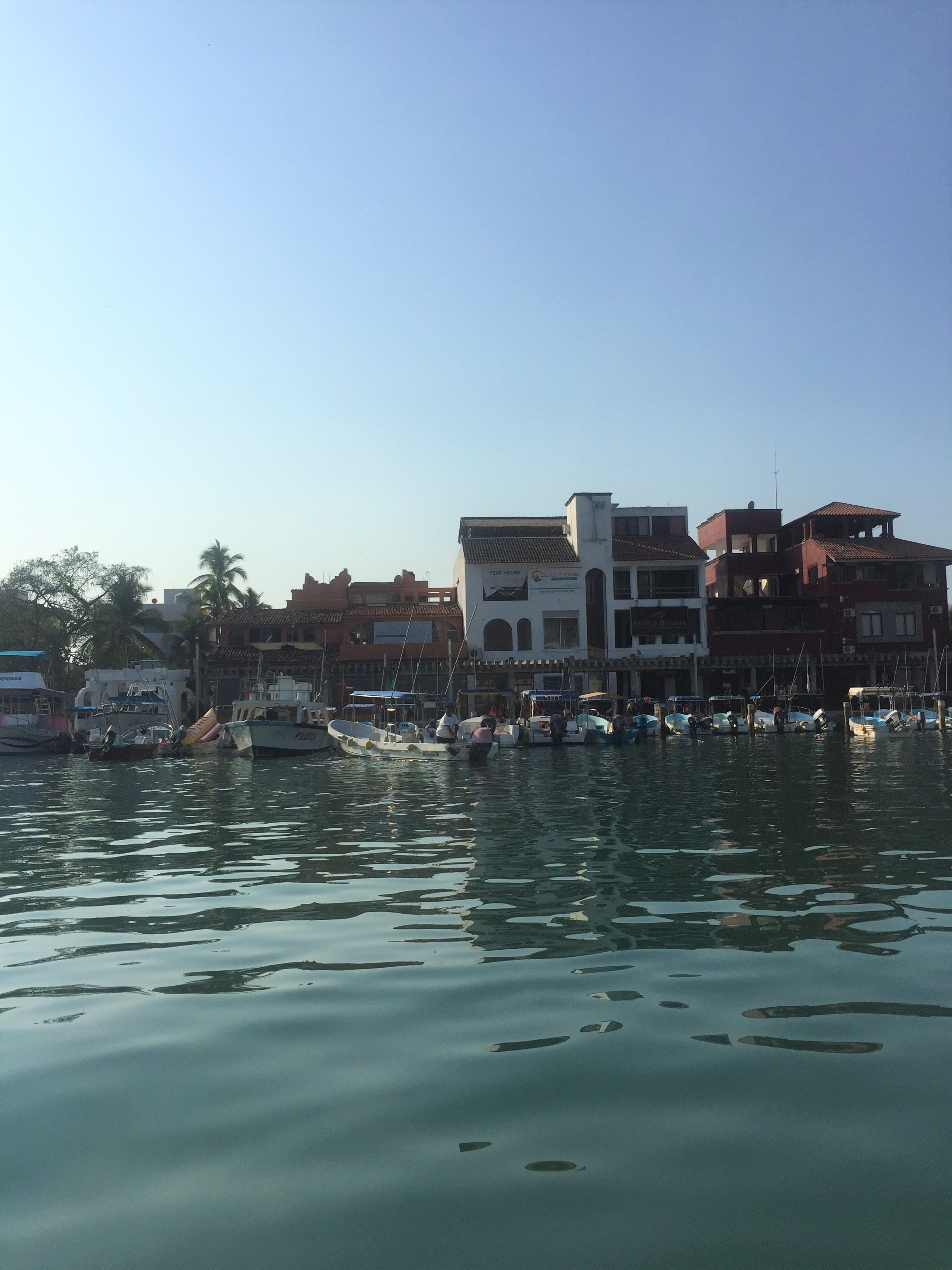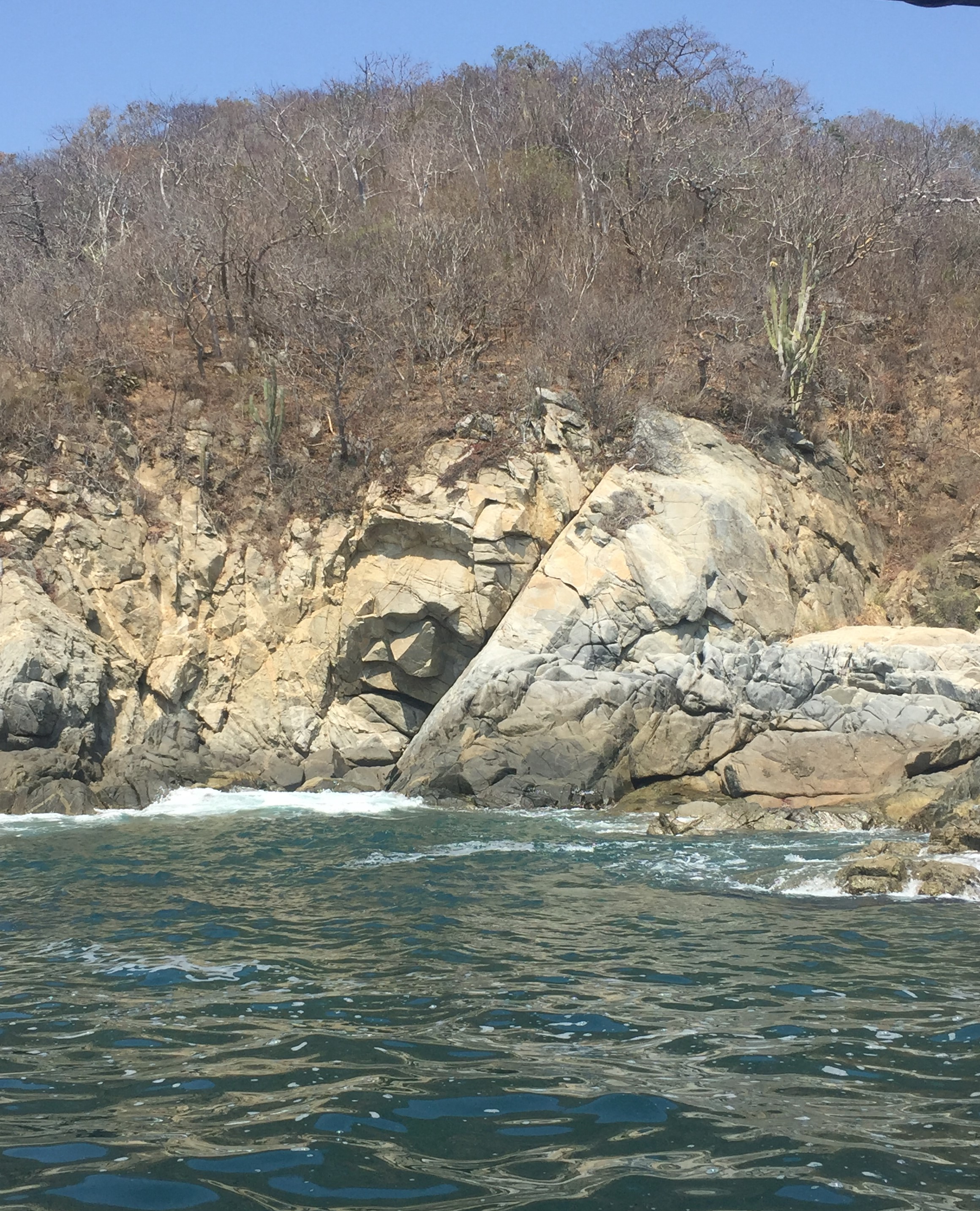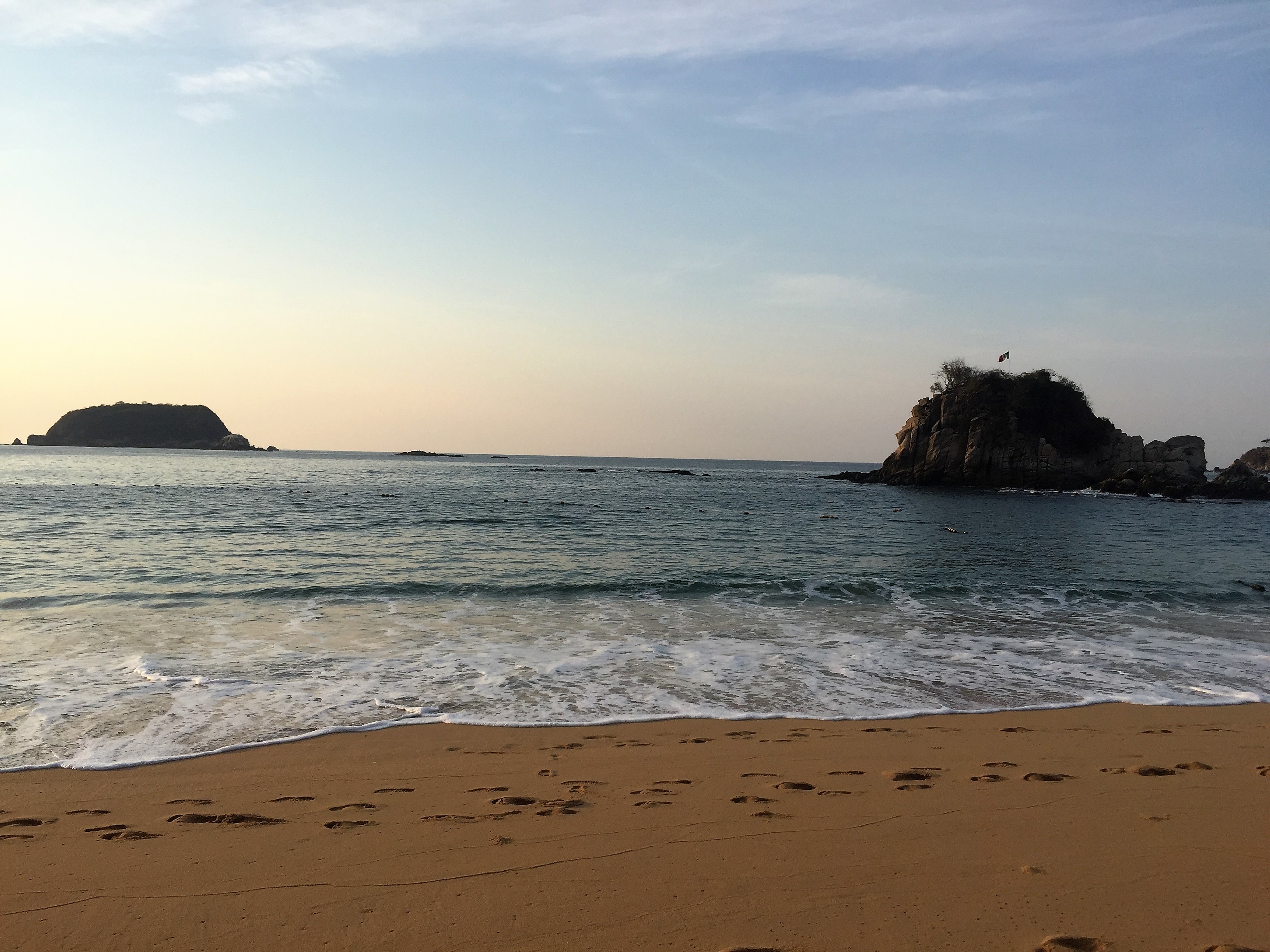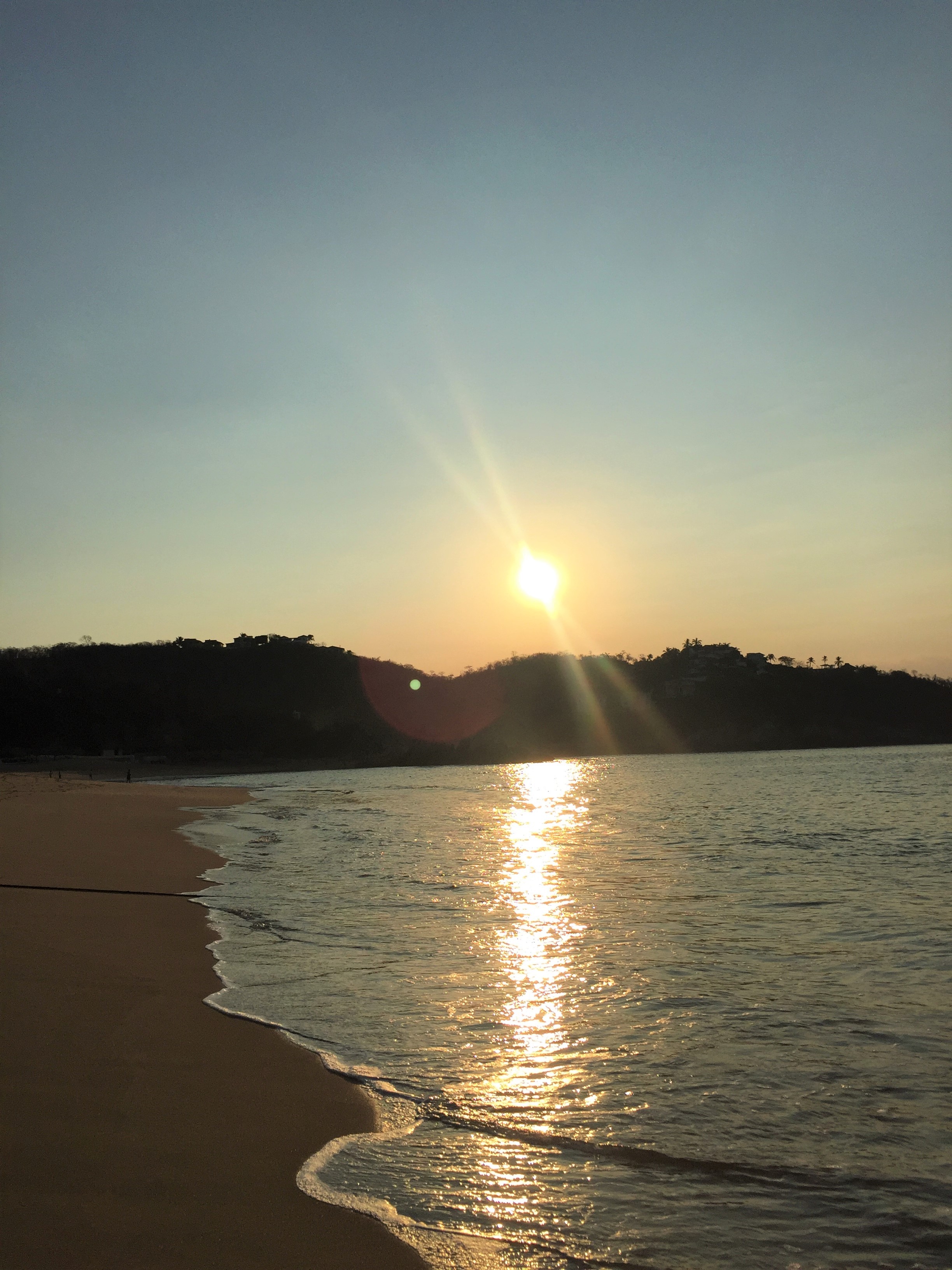 Isn't it beautiful? I was so ready for a vacation; this winter has been, as I have mentioned numerous times, relentless and – given that Today's High Is Minus Seven – endless, and life has been, as it is wont to be, Busy. The month of March was particularly hectic, with the week prior to vacation crossing over from Hectic to Frantic. For some reason I thought it would be a great idea to schedule a dentist appointment for myself, an orthodontist appointment for the soon-to-be-braceless-child, teach several extra classes in addition to my regular ones, throw a birthday party for my now-fourteen-year-old, bake and decorate those cupcakes for the party, pack all the suitcases, individually measure out and package 20 meals for the dog as per the kennel instructions and get said dog to the said kennel, and get a wax and pedicure. Sure, the last two could probably have been omitted, but it was a beach vacation, and some things are just not negotiable. I also wrote up a couplet-rhyming treasure hunt for Easter eggs so as to be prepared for the holiday when we returned, which REALLY could have been omitted but I didn't want to. In other words, I was more than ready to relax, read, and enjoy everything.
Speaking of reading, I finished a number of books on vacation. In A Sunburned Country is a fun read if you are interested at all in Australia. I didn't think I was, but I ended up fascinated. I also read the very popular The Light We Lost but ended up being infuriated with the main characters. A lady on the beach was also reading that and mentioned that her friend had read it and cried throughout. Do you…find it sad? I asked her. No, not at all, I have no idea what is wrong with my friend. Well. Maybe she was in a different headspace than the two of us, but I found I kept mentally telling the main character that Gabe sucks, and dump him, and enjoy what you have with the guy who planned a weekend to Paris to propose to you, and who cares if he didn't ASK YOU FIRST ENJOY THE SURPRISE. If you've read it I would love to hear your views on it. For me, I found myself becoming very angry, and not at all teary.
I also re-read Asymmetry, and it was even better the second time around, In This Moment, which was a perfect beach read, and this: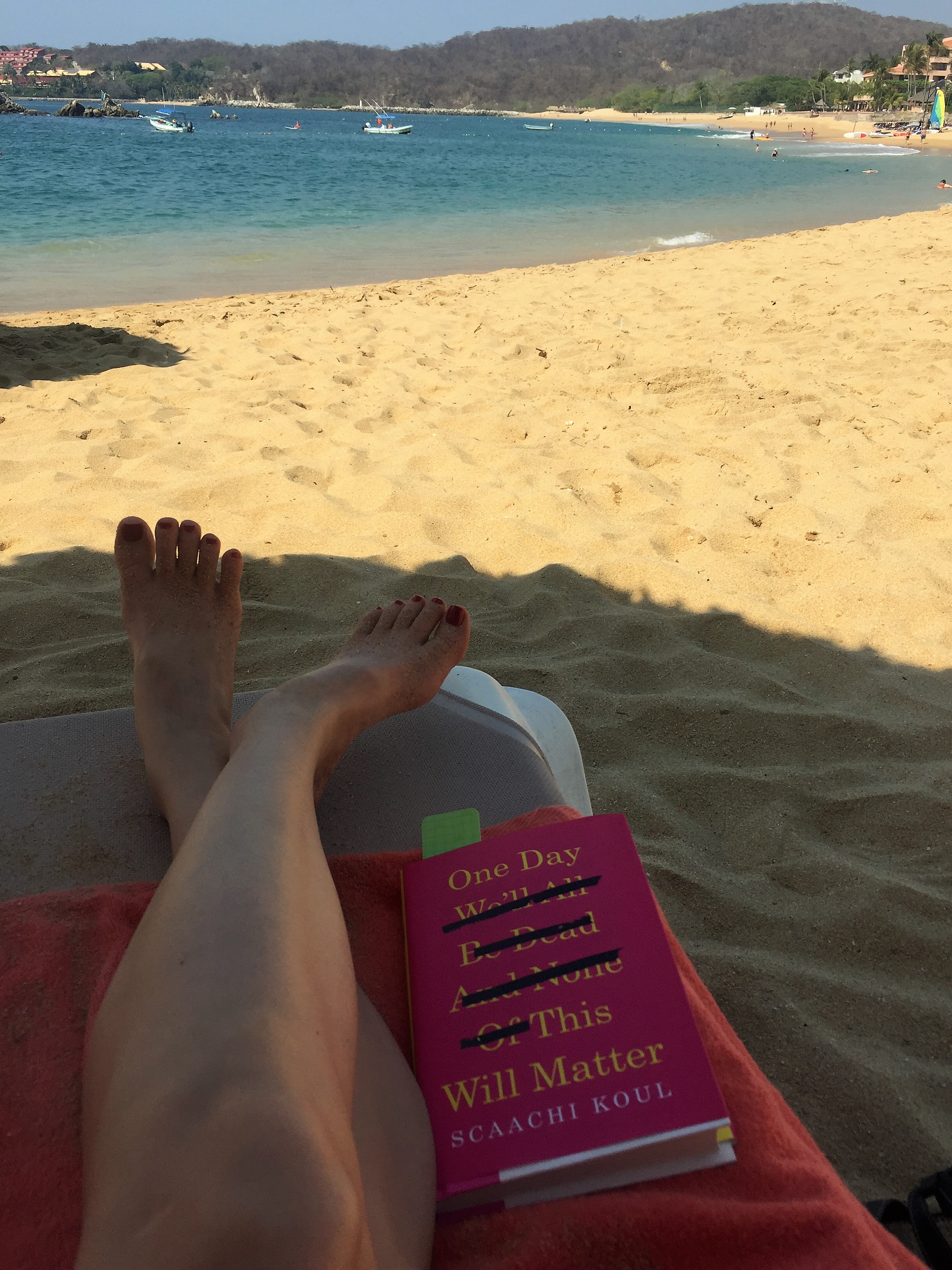 The author grew up in Calgary, which is something I really like in authors. I like to see if I can pick out the Spirit of the West, as it were. But it's a really entertaining read, particularly the essay about the Perfect Skirt. I lent it to my friend to read on the plane home and she also devoured it.
I have much, much more to say, but the dryer just beeped, I need to pick up the dog – Barkley photos to come! – and regular life is calling me. The vacation is already taking on a dream-like quality, like I visited a different planet several years ago. Maybe that's just the Reynaud's relapse talking. xo