I was making my list for the grocery store last week; I am going out once a week to replenish our supplies and though I've always been a list-maker, I find myself being more vigilant in that area. After all, if I forget something I can't just run out and grab it. I'm finding it fairly easy to keep social distances in the grocery stores; for one thing, they are very quiet right now, and there are x's marked on the floor to show where we need to keep our carts to keep appropriately away from other people. Probably the best thing is that other people – in my experience – are really taking social distancing seriously so we are all stepping widely to give each other two metres of berth.
Anyway, I was making my list and I looked at the shelf where I keep the following: tea, bread crumbs, the very occasional box of crackers, Oreos – which I use exclusively to make homemade cookies and cream ice cream, and if you have never made that, it is WORTHWHILE – and taco shells. Tacos are an excellent Pandemic Meal, in my opinion, as I always have black beans on hand for me and ground chicken in the freezer for the guys. My younger son is in charge of making tacos when it's Taco Night, and so I am always prepared with shells and seasoning. However, on this shelf was an open box of shells, less than half full. How could that be? On my big Pandemic Shop, I was sure I had purchased a few boxes of shells, specifically because of the aforementioned Excellence of Tacos As A Pandemic Meal. I wrote it down on my list, figuring that with everything else going on, I had simply forgot. I picked up three boxes at the grocery store, and then while I was putting groceries away, I saw three boxes of shells in the pantry downstairs. Ah! I had run out of room and put some dry goods on a shelf downstairs after the big Pandemic Shop. I must keep that in mind when I think I'm running out of pasta – I have a few boxes on that shelf – but meanwhile, I now have six and a half boxes of taco shells.
Is this hoarding?
I guess if anyone is in desperate need of taco shells, I can share, but last time I looked there was certainly no shortage. The shelves containing flour, pasta, and canned soup continue to be empty, and I have heard that yeast is very difficult to find. I haven't tried as I still have some, and – taco shells aside – I am trying not to panic buy anything. I am trying to Make Do With What I Have, for the most part. Still, I saw something on twitter about making yeast out of dried fruit, and I am going to do that. Science, bitches!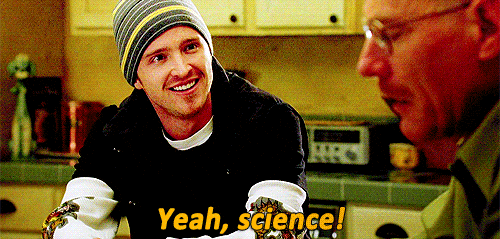 Speaking of science, online lessons start this week, which will be interesting. In addition to this, I am teaching my yoga classes online – both live through Zoom and via YouTube videos. My husband is, of course, working from home and we are in a small 1960s bungalow. Do not get me wrong, I love our house, I feel fortunate to have a lovely home with a family that I love, but this is the week that things will get Interesting.
Happy Things This Week
As I mentioned, it was my son's 16th birthday last Monday, and our anniversary as well. We went for a long walk in the natural area that is only a kilometer walk from our house. It was an absolutely gorgeous day.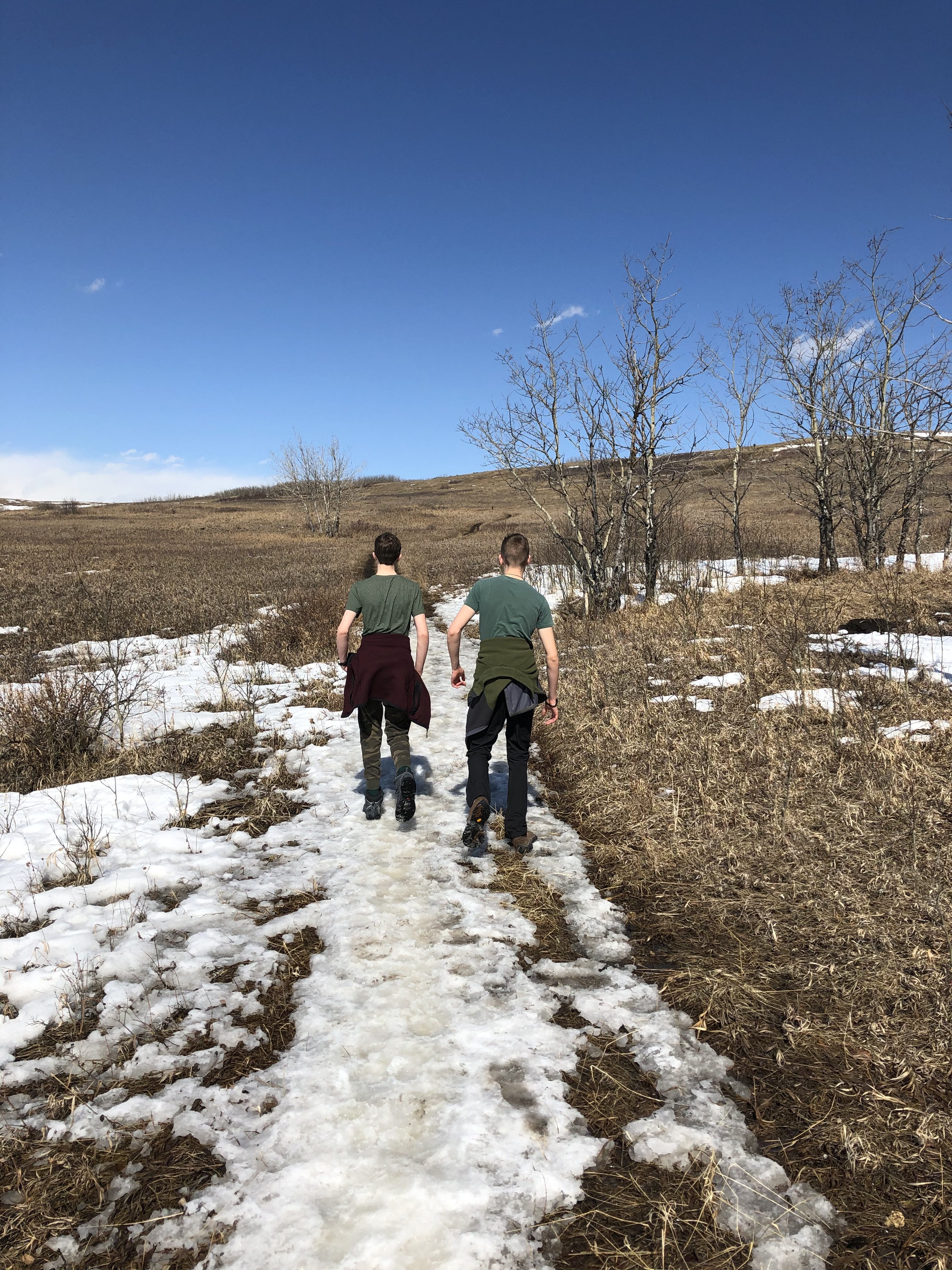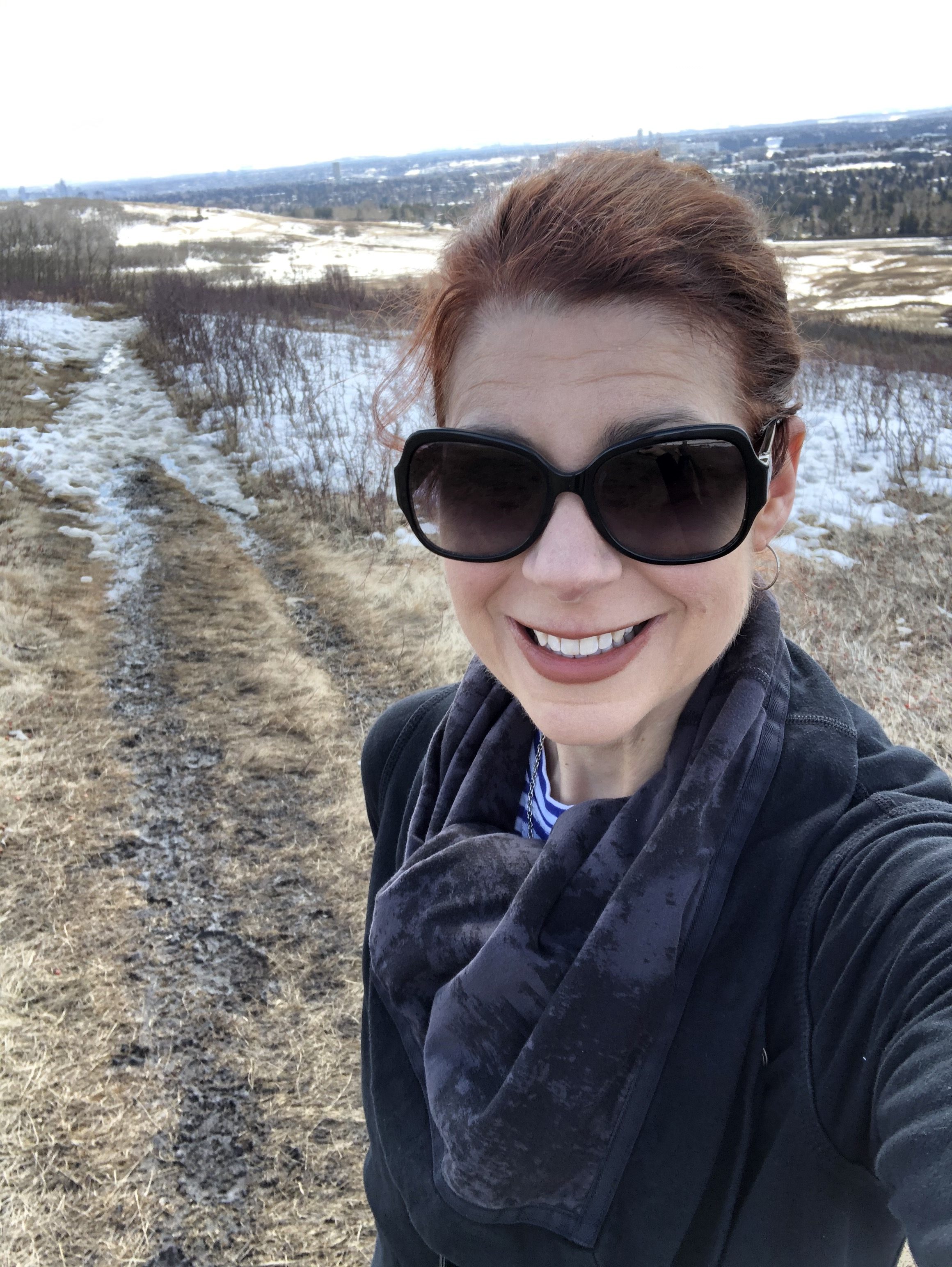 I also made a strawberry cake with strawberry frosting and coconut whipped cream. It was delicious.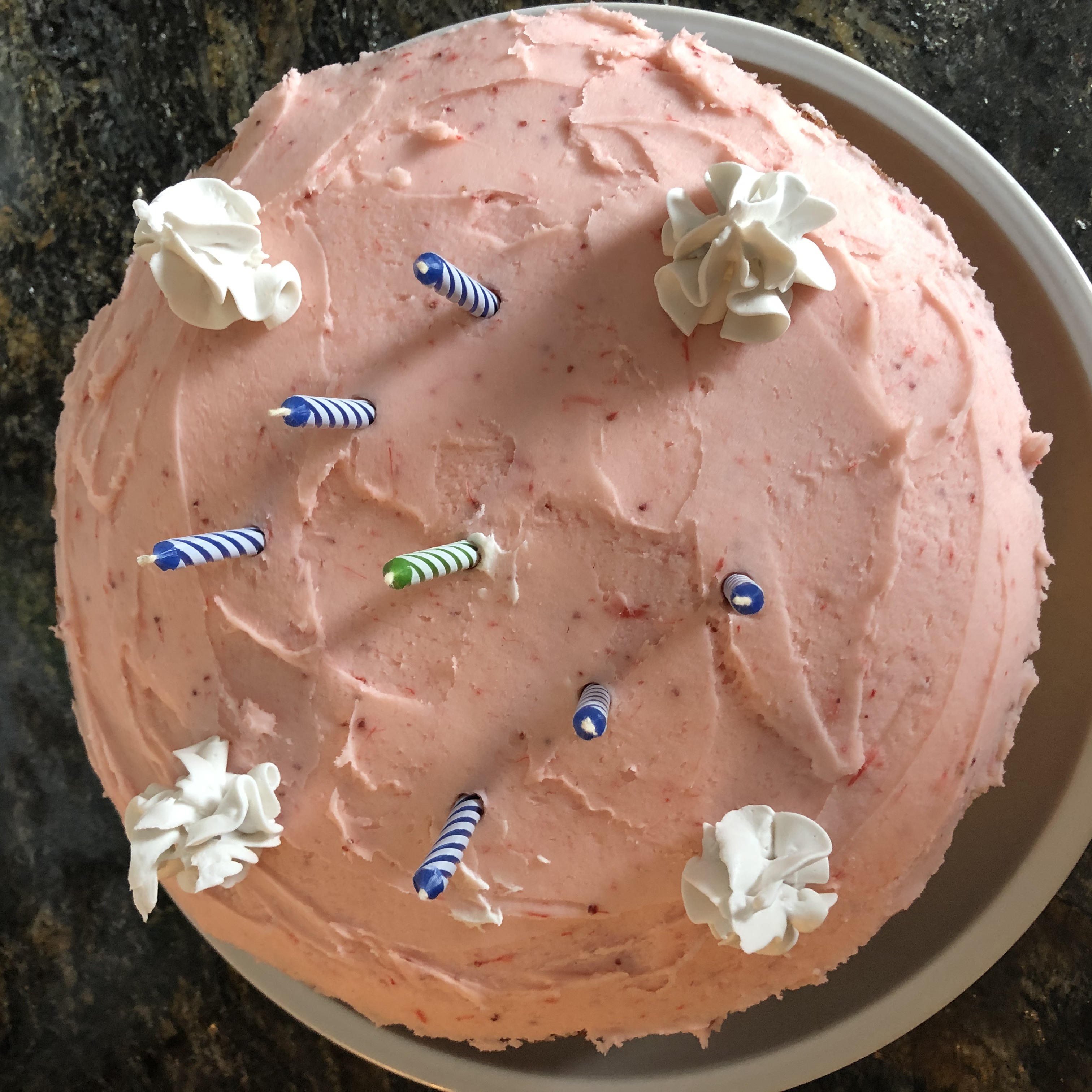 Yesterday I baked brownies and topped them with homemade ice cream and fudge sauce.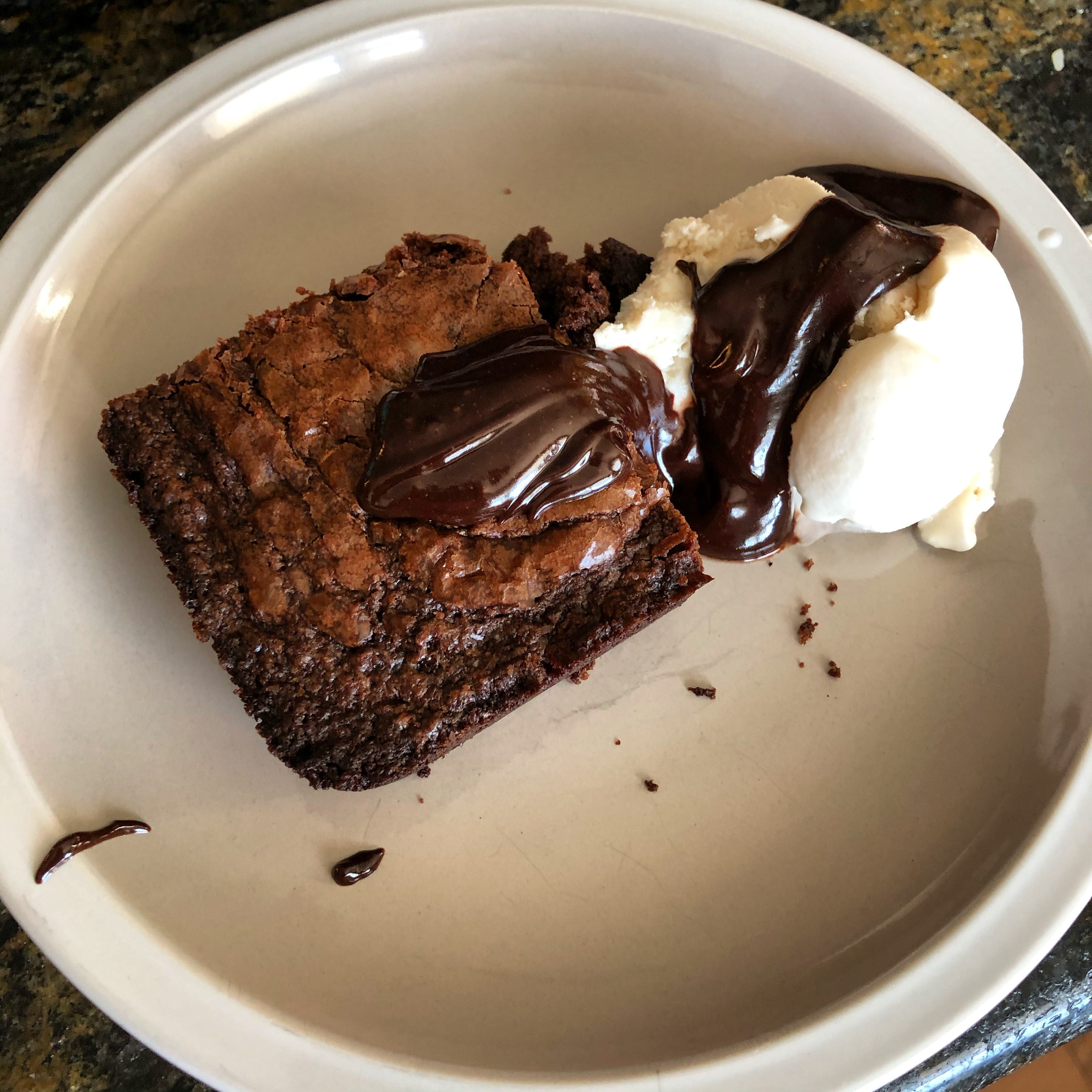 My friend Denise (HI DENISE) suggested the Houseparty app, and on Friday we had a wine date together with some of her friends. I highly suggest this if you, like me, are missing having actual conversations with people and seeing faces.
Things That Are Disproportionately Upsetting Me This Week
I don't think I really need to say that I'm worried about illness and death of so many people, and worried about it hitting loved ones. I don't think I need to say that I'm worried about the massive economic fallout from all of this; about ninety percent of people I know have either lost their jobs or taken pay cuts, small businesses are going to get decimated, who knows how all of this is going to get resolved and paid for. My sister-in-law is considered an essential worker right now and she is the person who checks in on my widowed, nearly 80-year-old mother-in-law who lives in isolation on two acres, and if you don't think that's worrying, well.
But sometimes the little things take on larger significance in my mind. The two things that have upset me in a completely disproportionate way, are that the spring plant fundraiser I had ordered from is cancelled, and all the hair salons are closed. I mean, of course. There is no WAY to physically distance yourself while getting your hair done, unless your hair therapist has metre-long arms with Edward Scissorhands-like hands. I mean, there's just no way. It's obvious that they should close AND YET. Well, I have purchased a couple of boxes of hair dye and although it has been well over two decades since I coloured my own hair, I am ready. I have been wondering for months if I should start growing out my hair, and I guess the answer is YES.
I guess the thing that is bothering me is that my hair therapist, who I love and have been going to for eighteen years, owns her own tiny salon. She is going to be just another of the small businesses affected and yes, if we all work together maybe it won't be closed relatively long. But she's the face for yet another business that is going to be hit hard by all of this and there is nothing that can be done, not really.
Pandemic Reading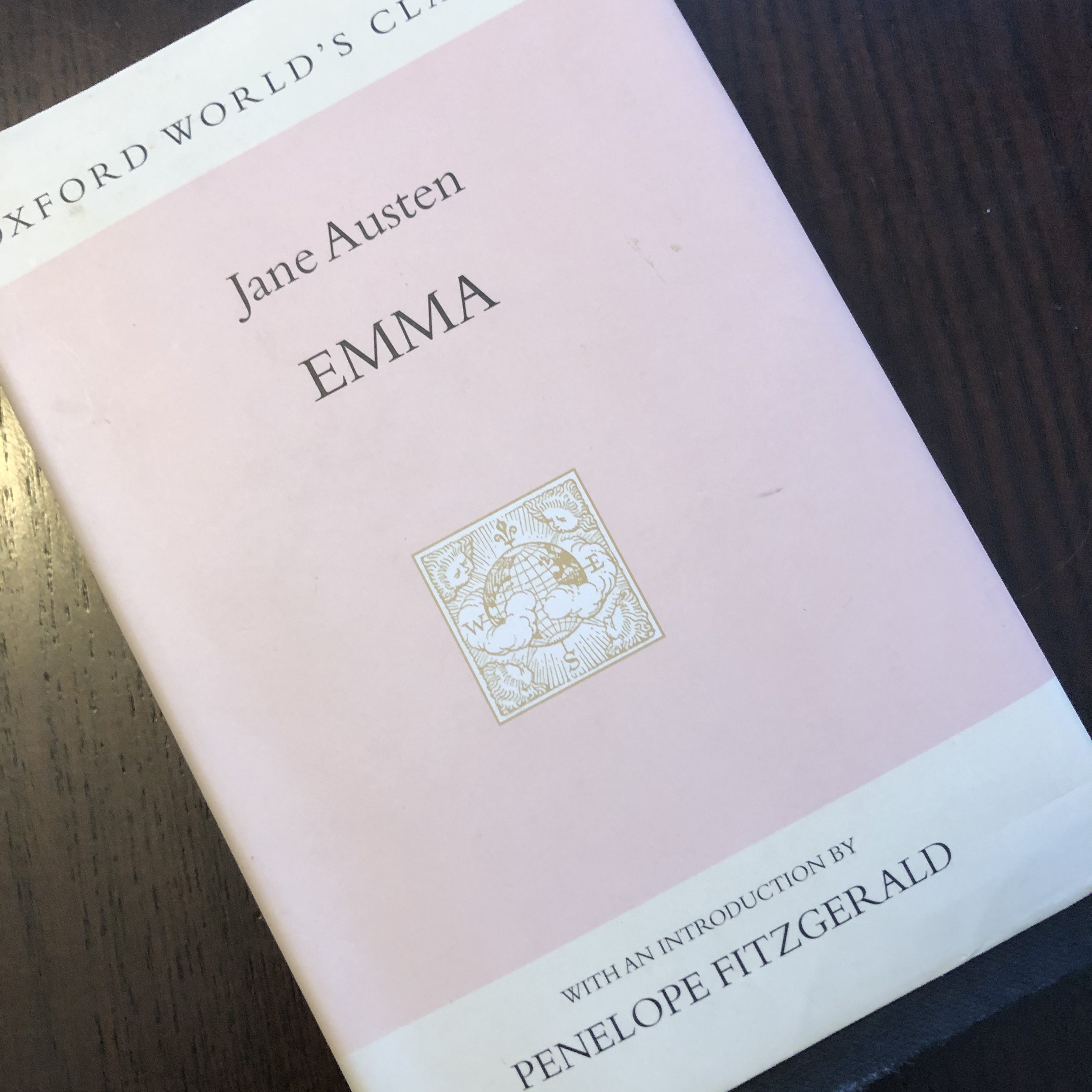 Emma is SUCH a delight of a book.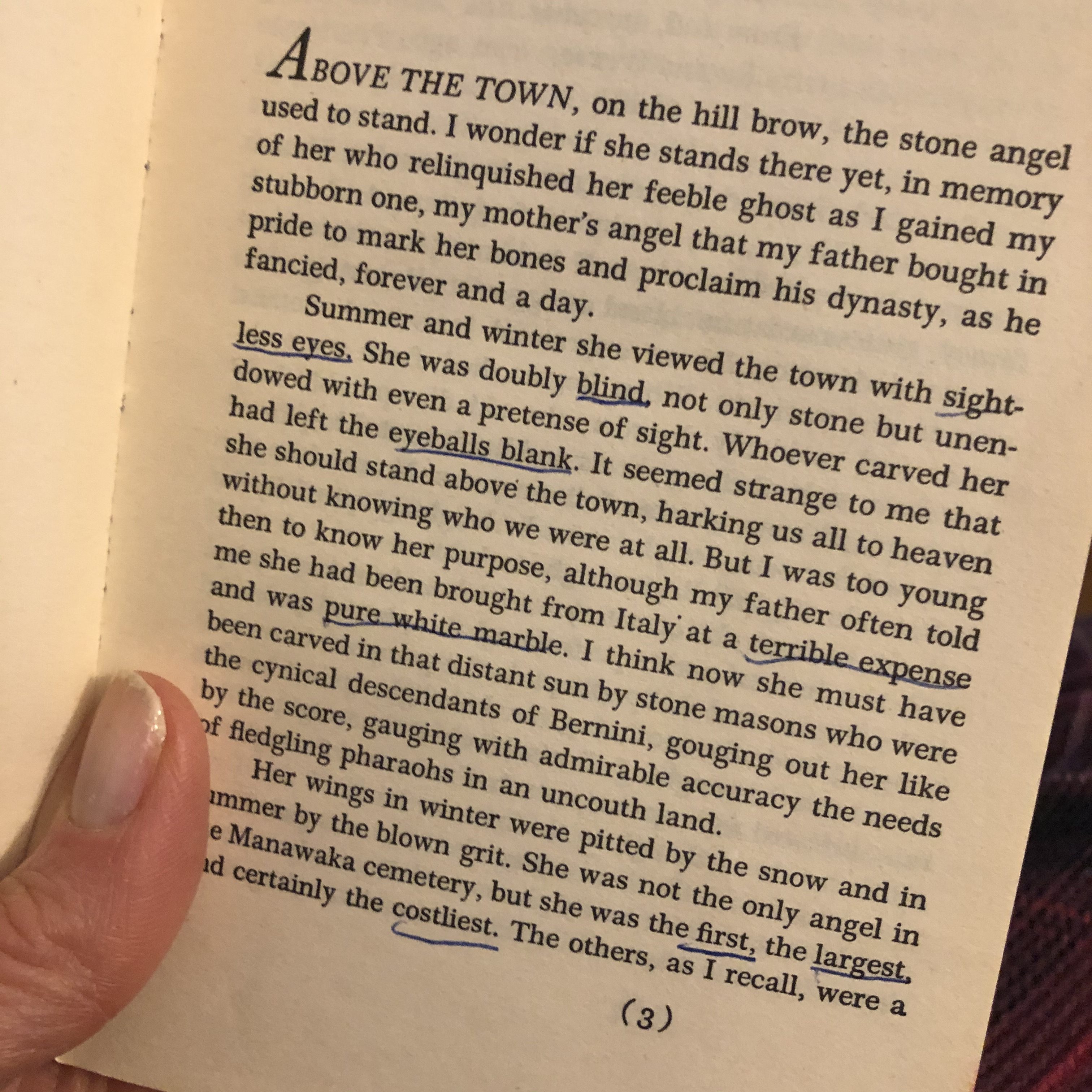 CanLit! I read this in first-year university, and as you can see, I must have written a paper about the theme of blindness, and the stone angel as a symbol for Hagar herself. Seeing my notes in the book cracked me up. Ah, the earnestness of a first-year university student.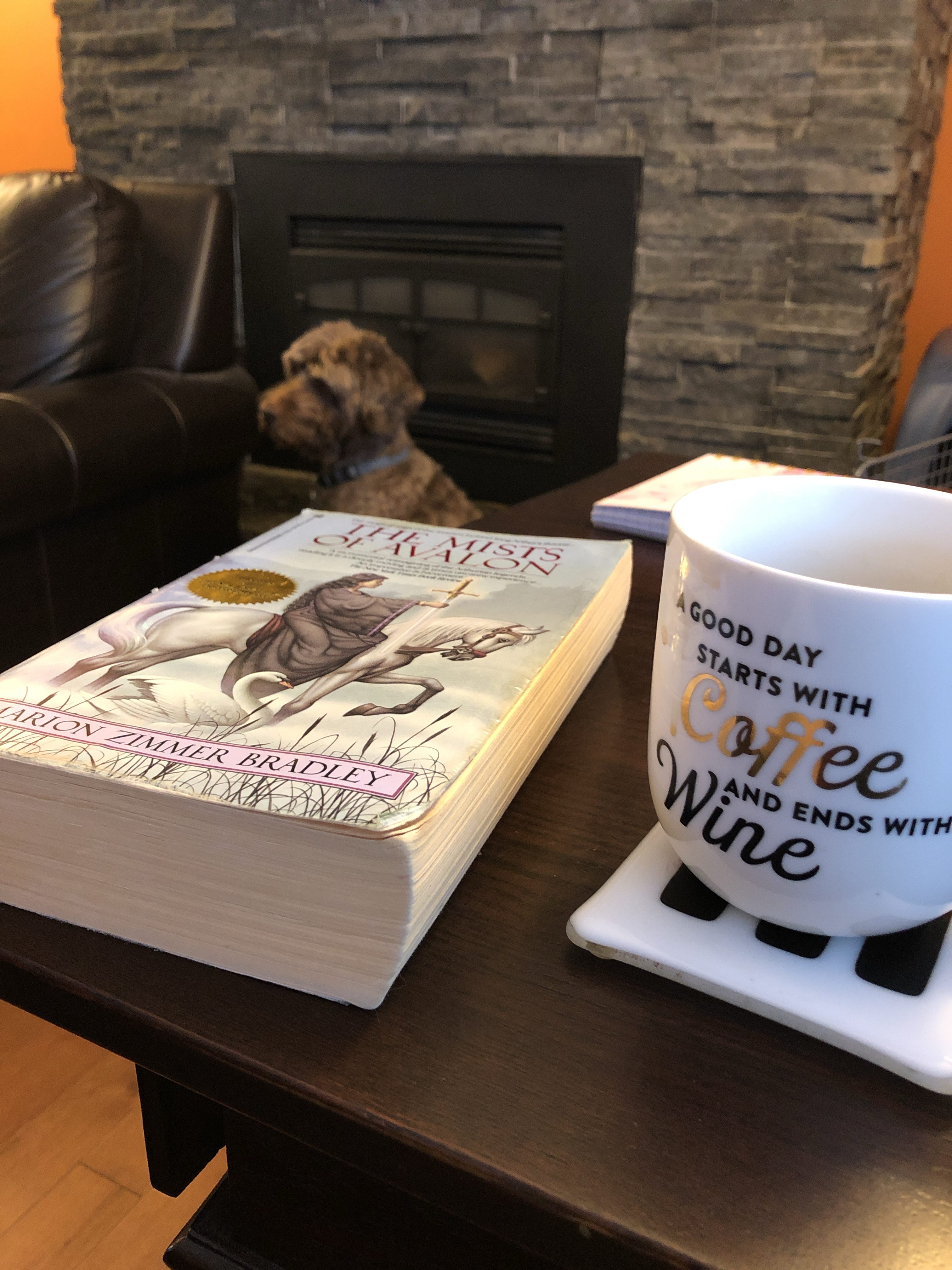 This was my favourite book as a teen; I read it many, many times. It's a good Pandemic Book because it's over 800 pages. I have shelves full of books, but having a longer read is a good idea, since who knows when the libraries will reopen. I have not yet finished it; it feels like a Project.
Stepping Out, Pandemic Style
After Steph (HI STEPH) mentioned that I had walked almost a marathon, I decided to make that my goal each week. I live in a neighbourhood in which it is very easy to Social Distance: wide sidewalks, space along boulevards, pathways. I am reluctantly Not Running right now, due to the time of year and the freeze-melt cycle which results in very icy sidewalks and pathways. But Saturday morning I speed walked – feeling like a 1990s speed walker or that Prancercize lady – and managed 8.5 km in 1:17, which I thought was pretty good.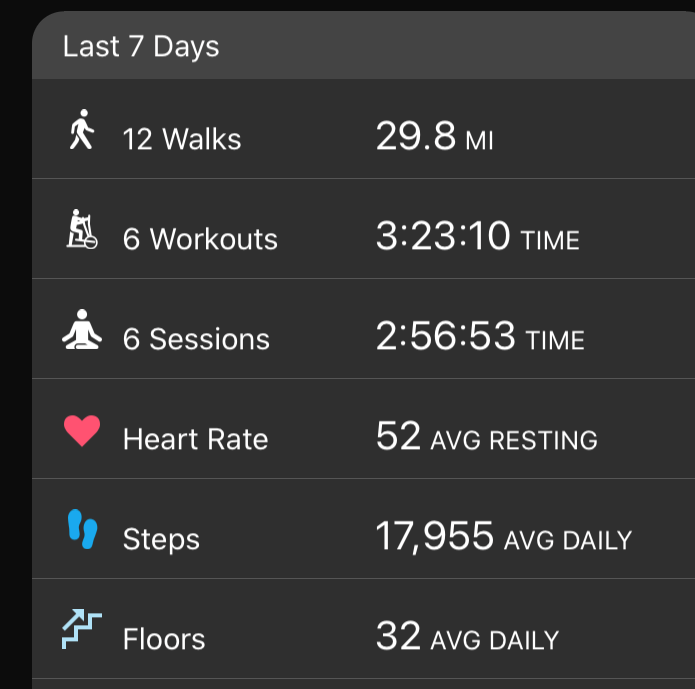 Oooh, that 29.8 bothers me in a David Sedaris-like way. SO CLOSE TO THIRTY. Okay, no. Let's not get Weird and Obsessive, or at least not any more than normal.
That's it for me this week; how are you all doing? xo