I have discovered what I am going to be like, when I'm older and retired and with an empty nest. I am going to be one of those older ladies taking Brisk Daily Constitutionals. Yesterday as I bundled myself up in my long winter coat, earmuffs, legwarmers, and boots, I asked if anyone would like to join me. Didn't you already go for a walk? All I can say is there are a lot of hours to fill.
Why would anyone be bundling up so much, this first week of April? Yesterday was minus 23 with windchill and I seem to have adopted the Nordic attitude that There Is No Bad Weather, Only Bad Clothes. I am part Norwegian after all. Also, desperate.
This cold snap, along with Everything Else, has put me in a low mood this week. My younger son was supposed to be on the West Coast sailing trip this week, the trip that he has been looking forward to and working towards for two years. He is not the only disappointed person in the world, certainly, but I would feel much, much better if we had some sort of reassurance from the school administration that we will get back some part of the two thousand dollars we paid for him to do so; not to mention I sold $2300 worth of grocery gift cards in the last-minute fundraiser. I have no idea how much funds were actually raised from that, but it's not nothing. He is a trooper, and his stoicism in the face of this disappointment – and the fact that he will very likely not have a grade nine graduation – makes me feel teary-eyed. Also, who knows when he will get his braces off. WHO KNOWS. He had an appointment next week and we were really getting close to the end; obviously the appointment will be cancelled because the office is closed.
Ah well, in the grand scheme of things, these are minor; we are here and healthy. I decided yesterday, in the frigid cold, to go out for groceries. My friend Denise (HI DENISE) had told me that Costco now strictly limits the number of people in the store and so there is a lineup to get in; people are allowed in when others leave. I figured that it would be a great opportunity to go, since it was MINUS 23 WITH WINDCHILL. Who would be insane enough to go to Costco? Who indeed.
The lineup snaked past the liquor store and into the parking lot and reminded me, for all the world, like lineups at Disneyworld, albeit about fifty degrees colder. At Disneyworld, the lineups go back and forth so it looks like it is much shorter than it actually is; since people were practicing social distancing the line did move faster than one might imagine but it still took fifteen minutes, standing in the cold, to get in the store. I started to imagine I was actually AT Disneyworld. I was at least as excited when I got near the entrance as I would have been to ride on Everest or the Seven Dwarfs Mine Train, if only to warm up my frozen hands.
Is there a Frozen ride?
It has taken me YEARS to train myself not to overbuy non-perishable food items; it has taken me YEARS to mentally accept that yes, I can visit the grocery store any time I like and I do not have to buy every little thing I might need in the next month for my pantry. YEARS OF TRAINING, GONE. Now I am back to my old mental state where I need to buy everything, because who knows when I will be back.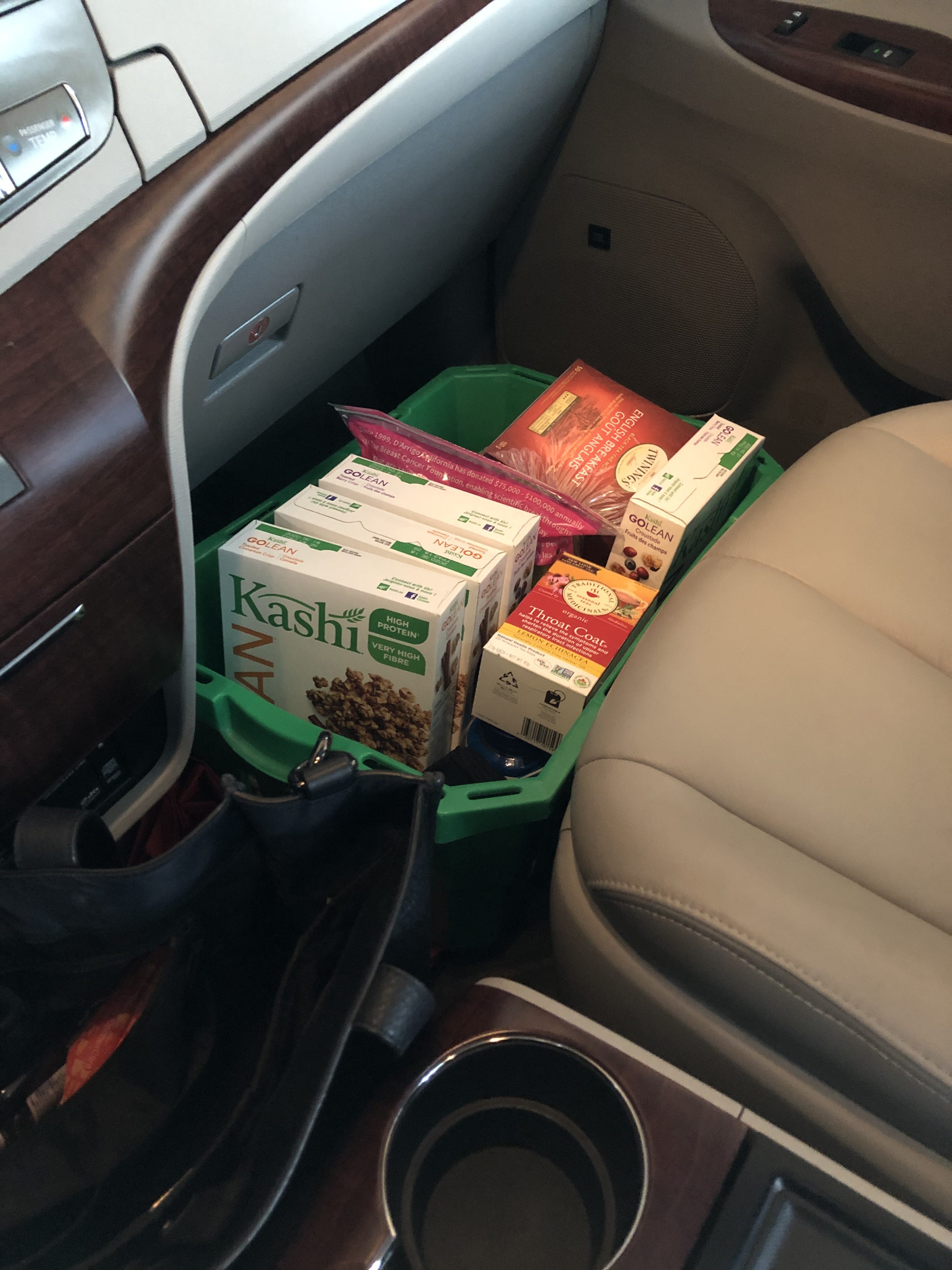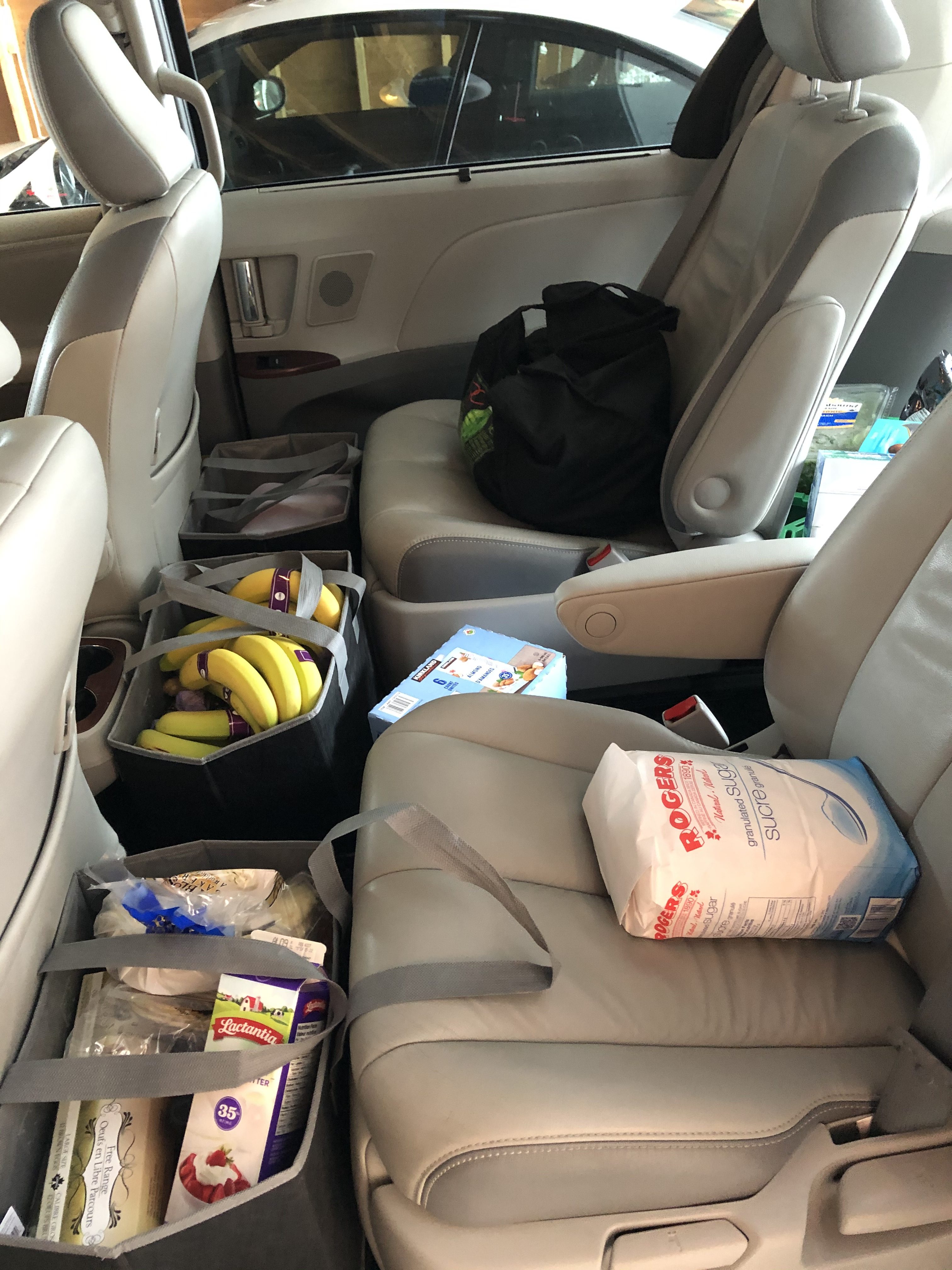 The guys helped me bring in my haul and after we all scrubbed our hands like we are stars on Grey's Anatomy, I stood in the kitchen and just stared at the food. I was incapacitated by the sheer volume of it all. Where does it…go. How do I…put it away.
It felt like a metaphor. Every single time I see a headline or someone brings up to me how long we are expected to keep social distancing and isolating – months and months – I start to get a very panicky feeling. I can't do this, I can't do this for that long, I just can't do it. It's like going for a long run or a spin class, the first five minutes feels like an eternity. Almost every time I go for a run – or a spin – I think there's no way, THERE IS NO WAY I can keep this up. And then, I do. I think, just hang on, one more song, okay now this is a good song, I can keep going.
So I can't think too far ahead. I can't think months or months. I can think, this is what I'm doing this week. This week isn't so bad. 
One foot in front of the other. I looked at the groceries and thought, okay, first let's get the frozen food in the freezer. Okay, the cream and yogurt has to go in the fridge. Let's put the bananas on the counter. It took a while but eventually everything got put away in its proper place.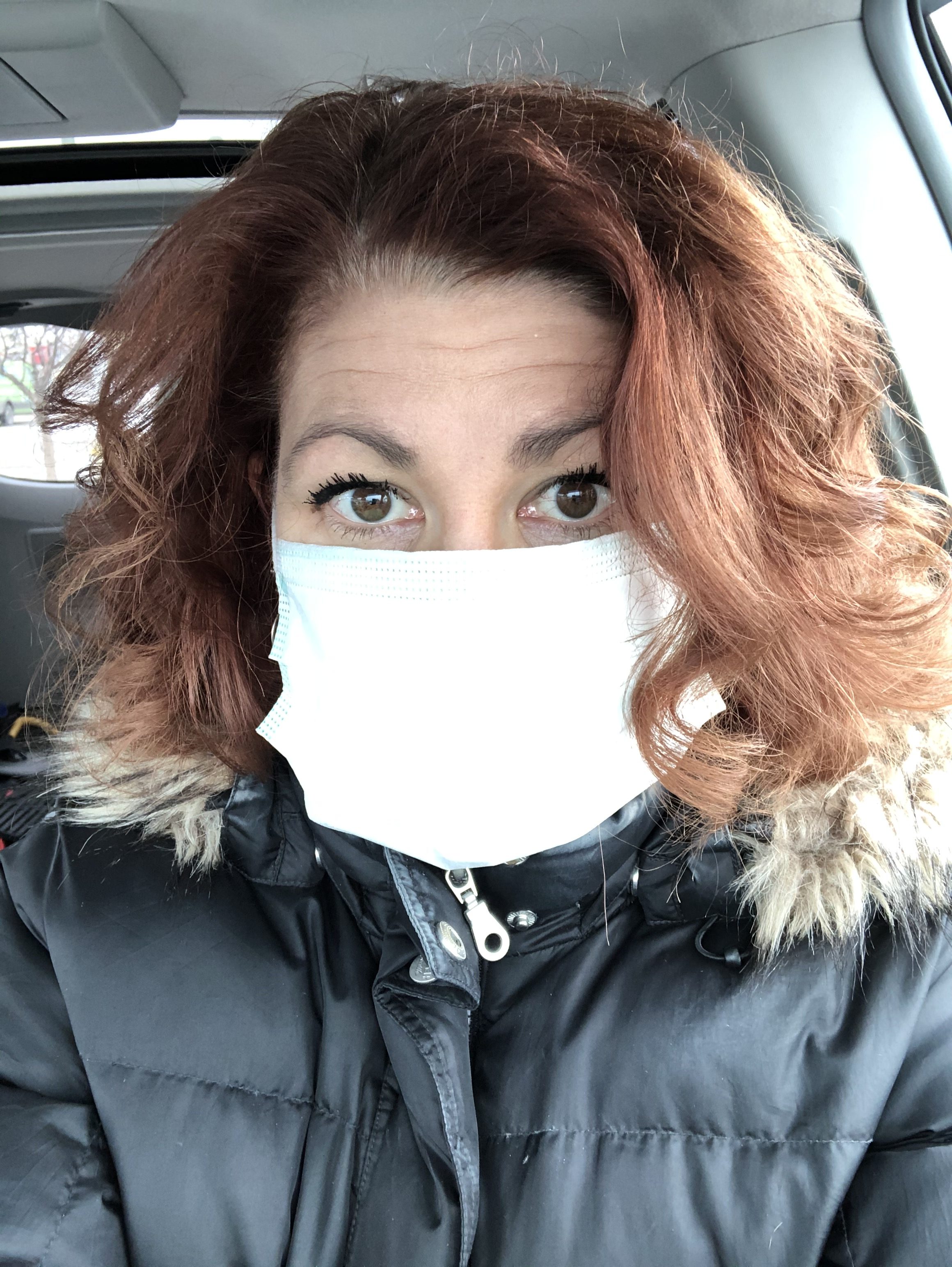 Masks are the new lipstick, don't you know?