In lo, these many years since my children have been in the public school system – and even before that, when they were in a privately-run preschool – I have seen my share of Spirit Days. From Twin Day to Olympic Day to my much-loathed Dress As Your Favourite Story Book Character Day and it's equally-loathed Dress As What You Want To Be When You Grow Up Day, I've seen them all. I am a veteran of Spirit Days.
Having said that, my children have never once participated in Crazy Hair Day.
Do not get me wrong; Crazy Hair Day is greatly preferred to Crazy Hat Day. Crazy Hat Day was almost always followed by Lice Notice Day, which is no one's favourite day. We have been very lucky; the boys have less than an inch of hair at any given time, and have – so far, knock on wood and throw salt around – never been afflicted by lice. I'd like to keep it that way.
Yes, the boys have haircuts you could set a watch to, by their own choosing. Once, Jake thought he'd grow his hair out a bit; by the time he had 3/4 of an inch of hair on his forehead he was begging to get it cut. They go into the barbershop like they're ordering Chinese takeout: I'd like the number 2 on the sides and number 4 on top, please.
But today they decided they would participate in Crazy Hair Day, so they went into the bathroom with a bottle of gel and after a solid twelve minutes of effort, came out looking like this: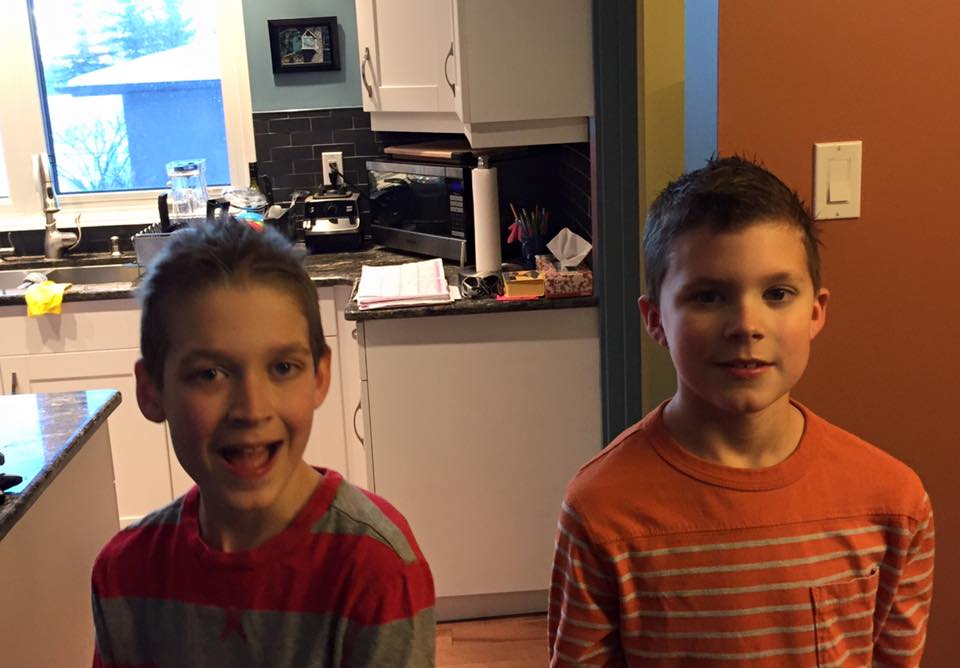 SETTLE DOWN THERE, BOYS. No need to get so wild.
Speaking of wild, a set of Golden Girls panties came out on the market, and I was notified by no fewer than six people. God, I love my friends: people see "Golden Girls panties" and they immediately think "Nicole would like those."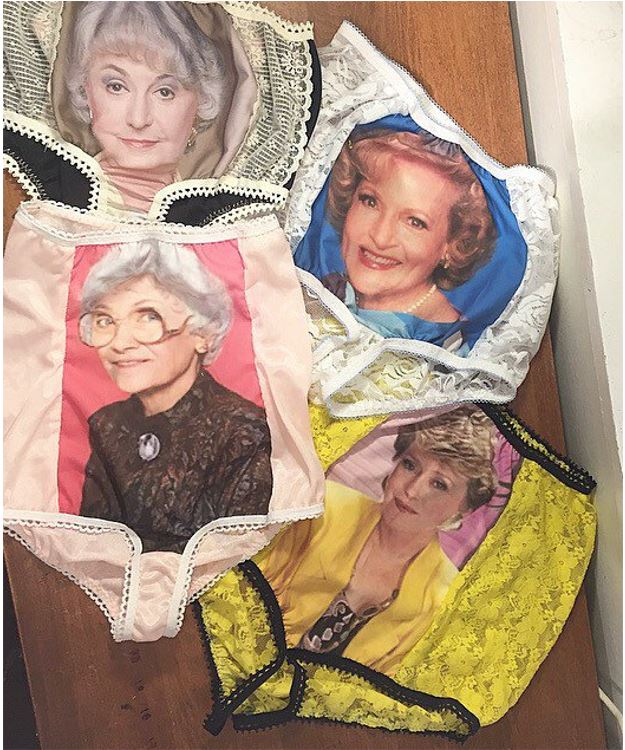 NOTE: The Blanche ones are crotchless.
I ALMOST want to shell out the $160 for the set and then get some boudoir photos taken to give to my husband at Christmas. Sssshhh…don't tell him. I'm sure he would be thrilled.